Window shopping turns show stopping with the RIBA Regent Street Window collaborations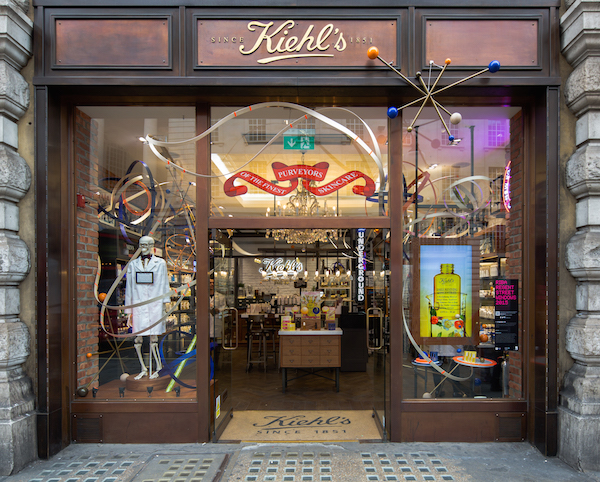 When you think of edgy creative London hotspots, Regent Street probably isn't high on your list. With 7.5 million tourists visiting every year, a wander down its iconic curve can feel more exhausting than inspiring.
But The Crown Estate, which manages the area, is on a mission to keep the world's first shopping street feeling as exciting as it did back in 1825, and from last year's Gumball 3000 festival to this July's Summer Streets Sundays with pedestrianised green spaces and pop-up entertainment, the hard work is most certainly starting to pay off.
The latest project is perhaps the most spectacular yet. From this week through September, to coincide with both London Fashion Week and London Design Festival, Regent Street has collaborated with RIBA (the Royal Institute of British Architects) for the annual RIBA Windows project, in which some of the country's most creative architects collaborate with resident brands to create 13 stunning window displays.
PHOENIX loves Conran and Partners' magical homage to the button-down collar for Brooks Brothers, in which Snitch-like collars flocking like seagulls through a deep black space.
Check out too the display at Armani Exchange, for which Shiro Studio drew inspiration from Nobel Prize writer Luigi Pirandello's novel One, No One and One Hundred Thousand to create a pleated reflective wall, which blends reflections of clothes, passers-by and the streetscape in an ever-changing panorama.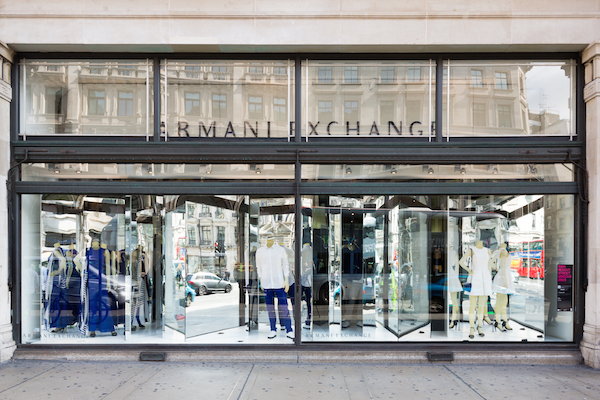 And don't miss Coppin Dockray Architects' kaleidoscopic window for L'Occitane de Provence, which brings colour, texture and light to even the dullest day.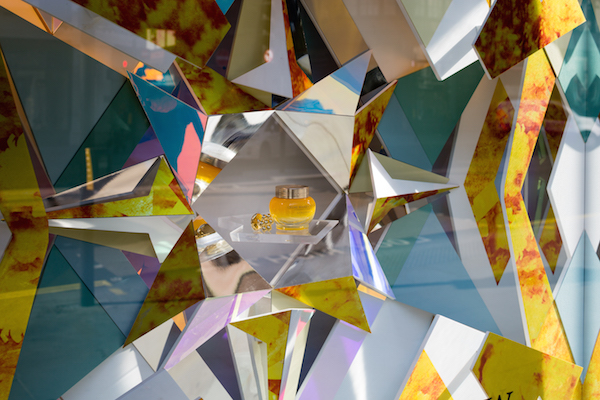 From Karen Millen at the north end of the street to Hawes & Curtis at the south, its a showcase of creativity and commerce working in harmony. As online shopping becomes ever easier and more popular, retail spaces need to offer these sort of destination multi-sensory experiences to lure us off our sofas and, frankly, it works. Suddenly, a real-world meander in central London feels a far more sensual and social way to shop than a transactional click-to-buy.
As the global fash pack descend on our city's streets, it's enough to make even the most unpatriotic Londoner proud. So download the map, plug in the podcasts interviewing the architects behind each of the projects, sharpen your elbows – and go pavement pound.
Words: Molly Flatt
Images: Liam Clarke