As the weeks roll by and summer well and truly approaches (yes, England is looking hotter than the Mediterranean this week), we bring you some of the best Instagram accounts that will carry you through those long office-bound days. Gotta love a little insta-escapism…
Fashion
Derek Blasberg @derekblasberg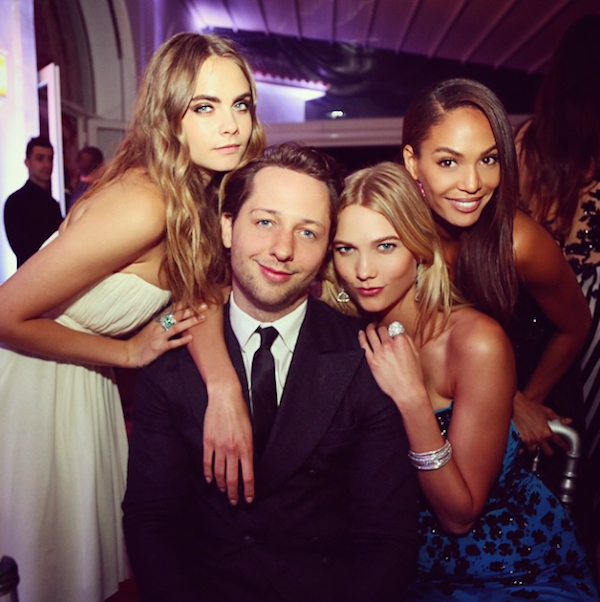 Fashion Editor, writer and arm candy to the stars, Derek Blasberg's life can only be described as 'simply fabulous'. He knows everyone, from models and celebrities, to big name actresses, and his jet set lifestyle sees him frequent the most exclusive parties and visit a plethora of exotic locations. For insider snaps of Sienna, Karlie, Miley (no less) and envy-inducing scenery, he is a must-follow.
Mert Alas @mertalas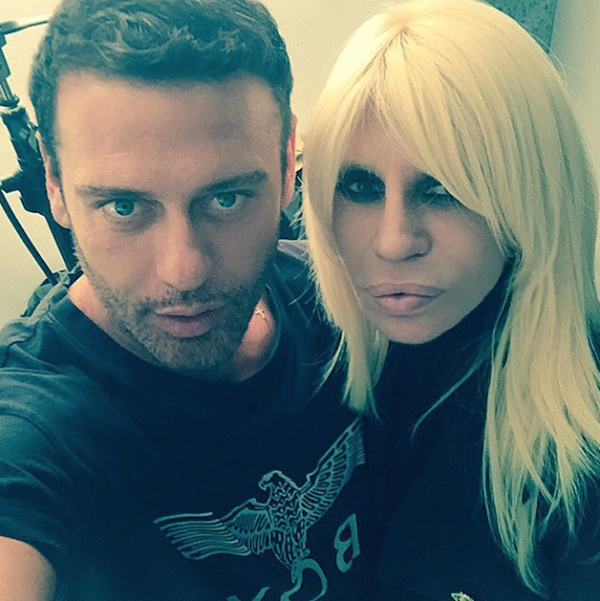 One half of photographer duo Mert Alas and Marcus Piggott, this is a feed for the ultimate behind-the-scenes shoot snaps, but most importantly, frequent unseen photographs of Queen Kate Moss, their subject and close friend. Parties and travel also included.
Pandora Sykes @pinsykes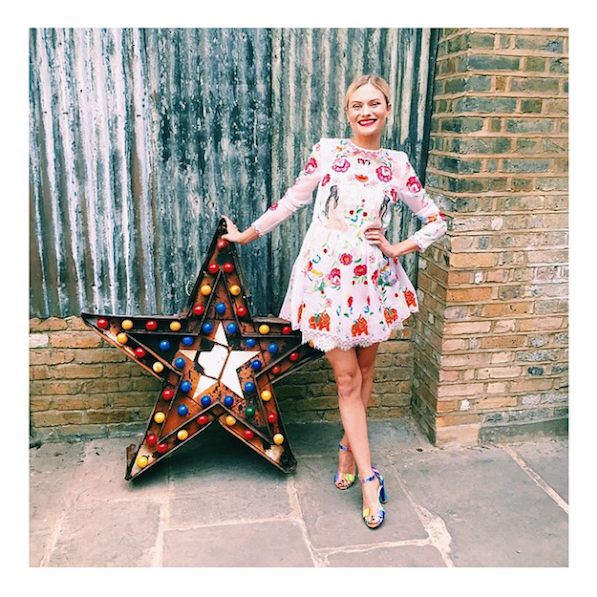 Uber blogger and Sunday Times Style magazine Wardrobe Mistress, Pandora, is an insta-savvy style maven. Check her out for style inspiration (she gives good 70s FYI) and for general life inspiration. Witty captions galore.
Phil Oh @Mrstreetpeeper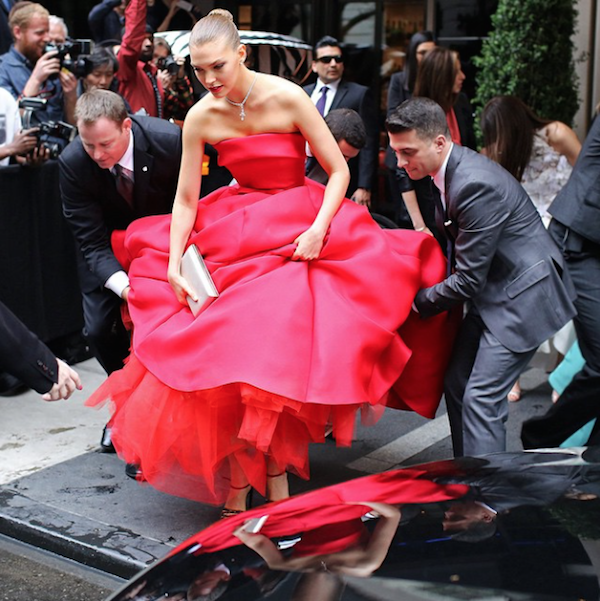 For street style shots – AKA the ultimate fashion voyeurism – and candid photos of intimate celeb moments at events (see his Insta of FKA Twigs and Robert Pattinson), Phil Oh is your man. There's a huge amount of variety, which is a sign of a good feed, so you're guaranteed to lose hours scrolling through.
Chloe Sevigny @chloessevigny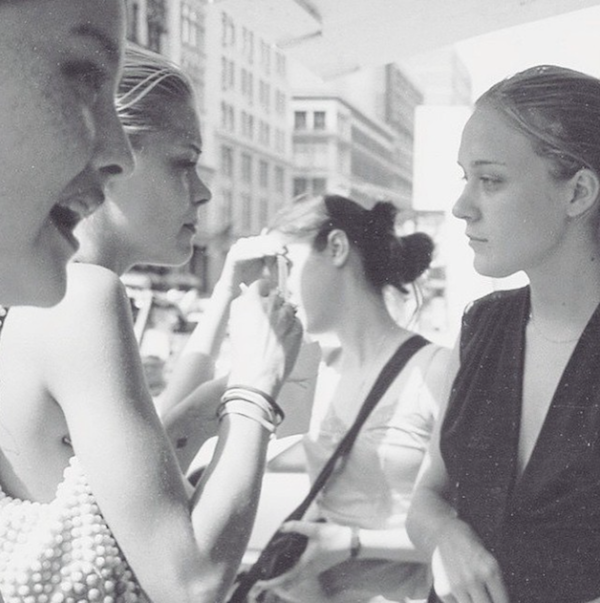 The ultimate cool girl, and everyone's favourite icon, Chloe Sevigny, does not, and could never, let us down on Instagram. Offering an eclectic mix of art, icons, and a few words, it's a journey into her mind and inspirations.
Beauty
Into the Gloss @Intothegloss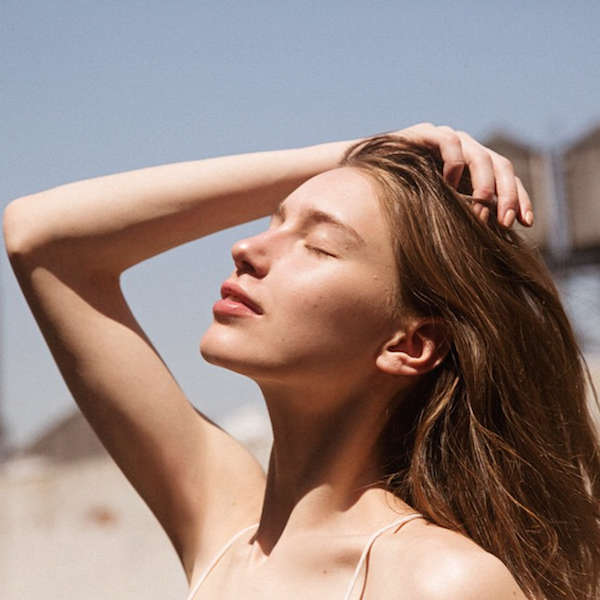 An extension of Emily Weiss' brilliant website Into the Gloss, the corresponding Instagram account highlights must-have products, beauty tips, and women who are getting their beauty routine just right. Inject a bit of sparkle into your day.
Isamaya Ffrench @IsamayaFfrench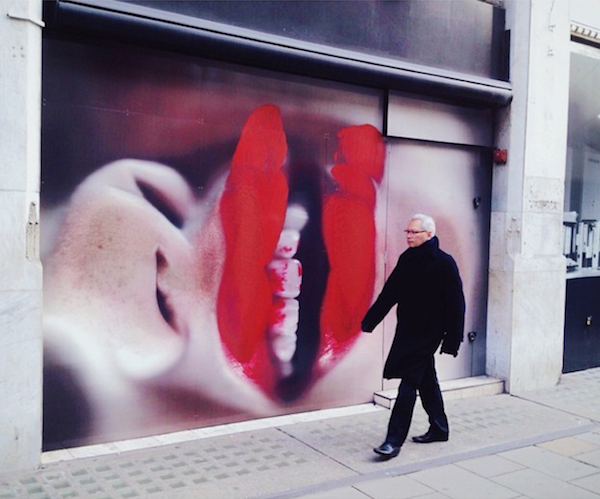 For revolutionary makeup (which also borders on artwork) and a fabulously dynamic feed, Isamaya – illustrator, makeup artist and Beauty Editor at i-D magazine – is your woman. This is makeup like you've not seen it before.
Badly Drawn Models @badlydrawnmodels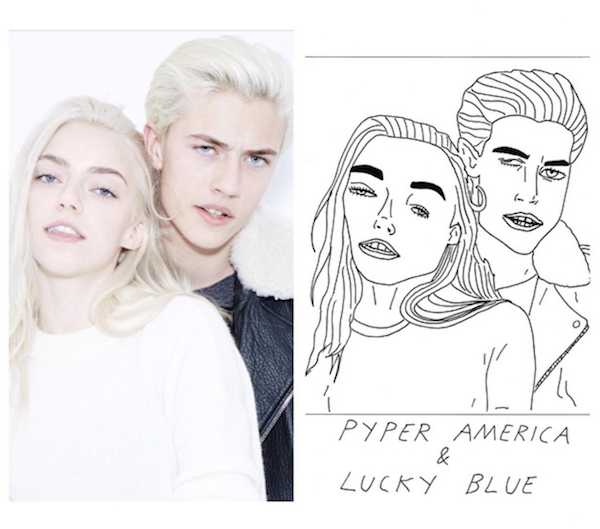 Put simply: this is see 'beautiful people, drawn badly' – but also kind of well.
Calgary Avansino @calgaryavansino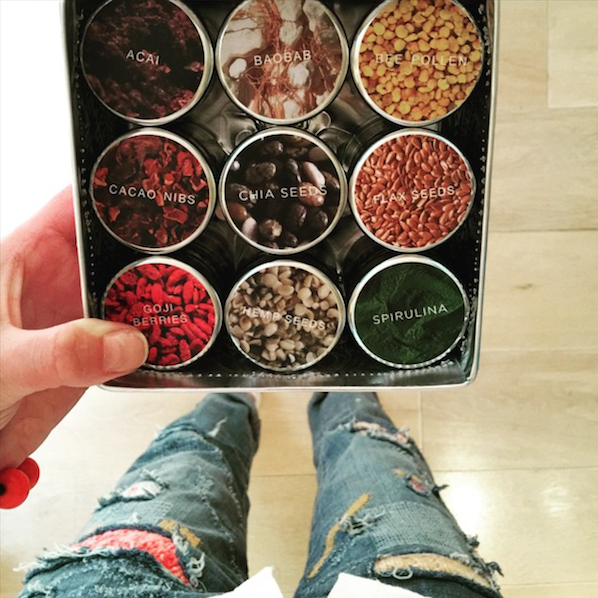 A Vogue columnist, Avansino's feed is guaranteed to give you (extremely healthy) meal motivation. From chopped apple with almond butter to sugar-free cookies, this is refined sugar, carb and meat-free heaven (or hell). Your ticket to gleaming skin.
Pat McGrath @PatMcGrathReal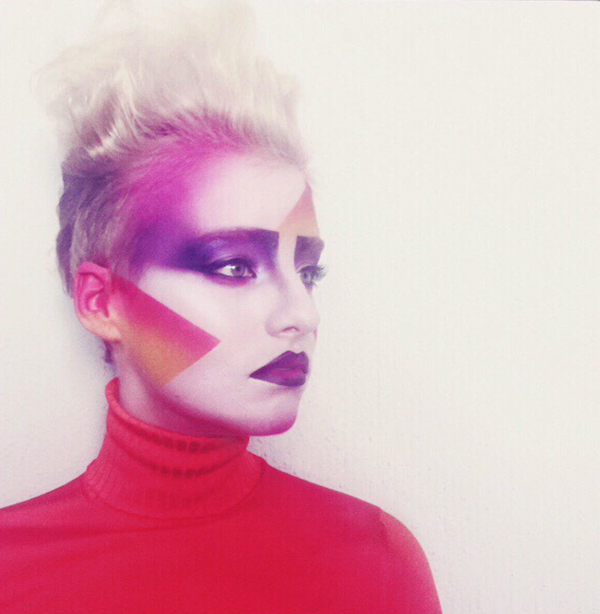 See all the backstage shots from the industry veteran McGrath who has, in her time, made up the most famous and important figures in the fashion and beauty industry. For beauty and makeup tips and behind-the-scenes shots, Pat McGrath's feed has it all. 
Life
Tinder Nightmares @TinderNightmares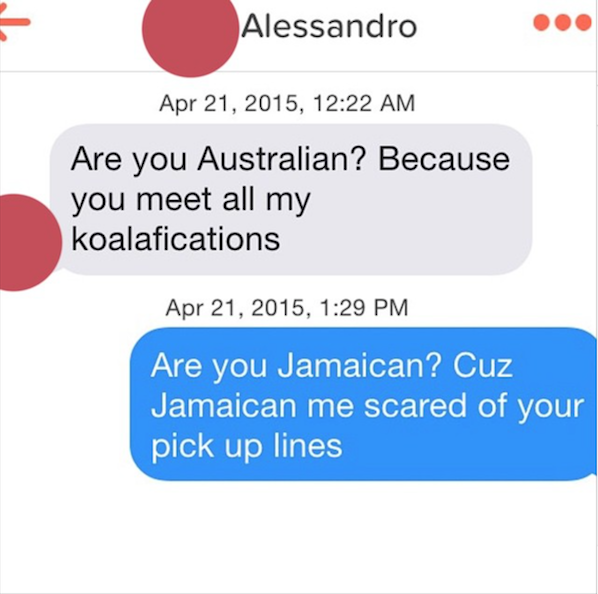 Probably one of the most amusing Instagrams out there. People say some weird things on the dating app Tinder, and many of them are documented right here. Click here for 'lough out loud' moments.
Humans of New York @humansofny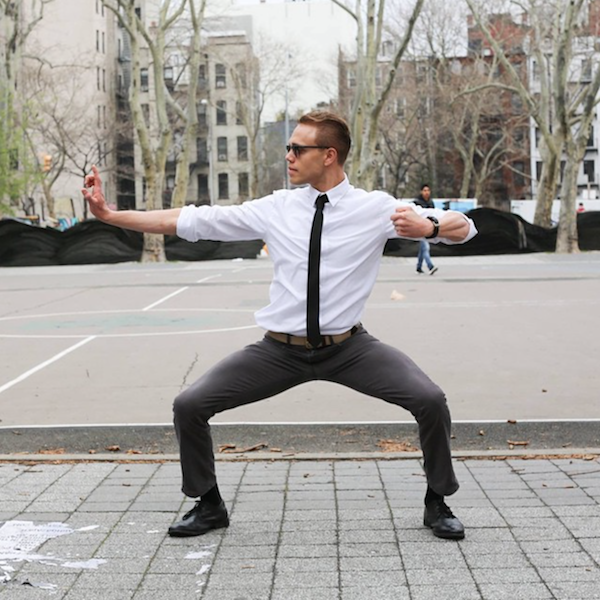 A wonderful feed filled with portraits of real people found in New York, accompanied by a quote – something they've said about their lives and how they got there. Often tear-jerking, sometimes funny, and always heartwarming, this is an un-missable feed.
Hot Dudes Reading @hotdudesreading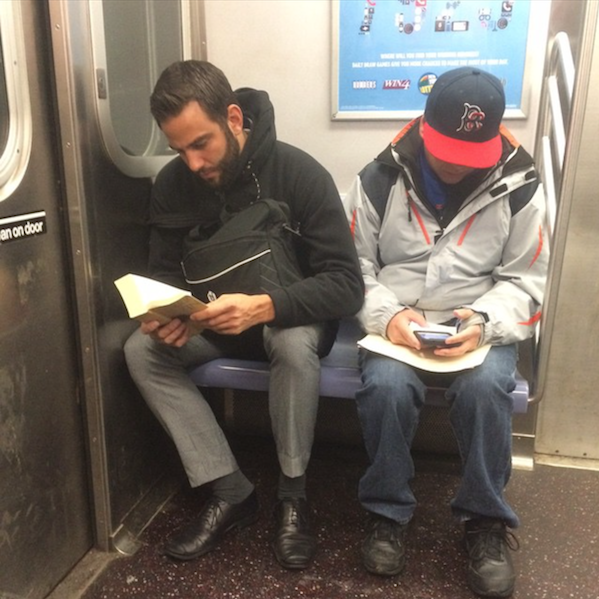 There are a lot of hot guys out there. But how much hotter do they seem to get when they're reading a book? This feed brings together the best of the hot guys in the world… reading.
French Words @frenchwords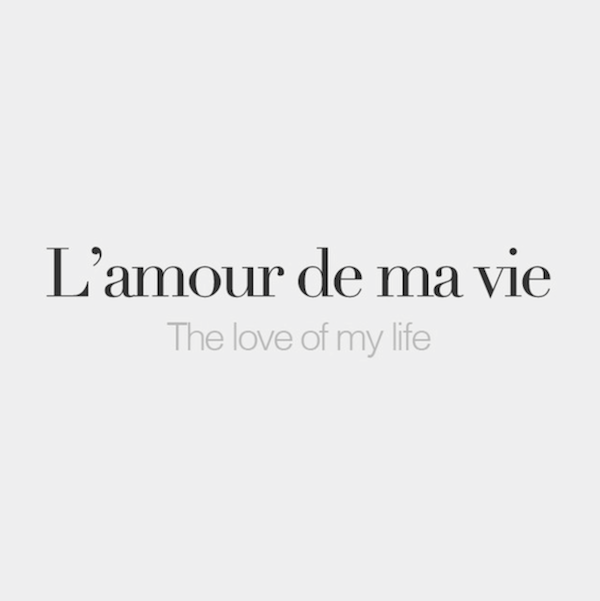 If you're on Instagram, you might as well be learning something. What better than French?
Lil Wayne the Dog @lilwaynethedog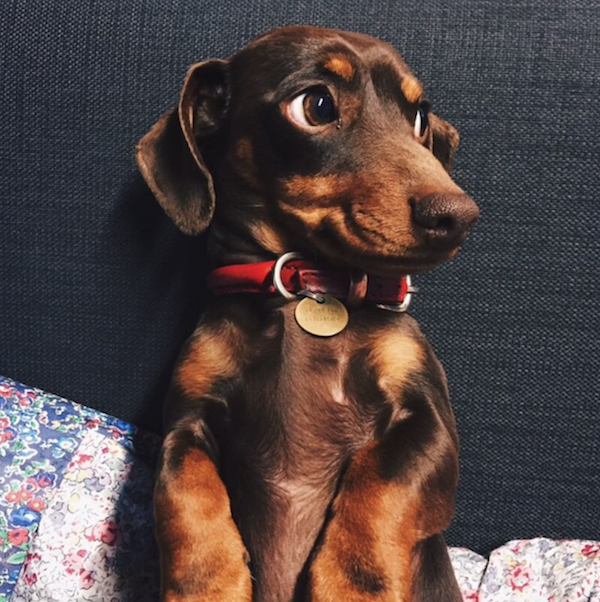 Combining the cutest sausage dog in the world with Lil Wayne lyrics. Genius? We think so.
Words: Hannah Coates