For all your comfort food needs
Words  Mary-Jane Wiltsher

Frugal, guilt-saddled January is over, and what better way to celebrate than with a generous hug-in-a-bowl serving of Italy's finest comfort food: a robust, meaty ragù.
Luckily, Alessandro Bay, head chef at Diciannove, the Italian restaurant within Crowne Plaza London – The City Hotel, is on hand to show us exactly how it's done. The trick to this recipe is in its long, slow cooking and the quality of its trio of cured meats: parma ham, pancetta and mortadella. Keep this simmering on the stove during a frost-bitten Sunday afternoon to make your kitchen smell like an Italian nonna's been hard at work. And, if you're feeling ultra virtuous, you can make fresh pasta to go with it, too.
500g minced beef
500g minced pork
100g minced cured meat (parma ham, pancetta, mortadella)
2 carrots
1 large onion
2 sticks of celery
1 litre red wine
1 large tin of tomatoes
1.  Heat the olive oil in a large pan and sweat the finely chopped vegetables on a very low heat
2.  In another large sauté pan, heat olive oil and start to cook the minced meat in small batches until golden brown
3.  Once the meat is browned, add the vegetables. Pour in the red wine and let it evaporate completely
4.  Once the wine has evaporated, add the tomatoes. Bring to the boil and, once the sauce has reached boiling point, immediately turn down the heat to a very gentle simmer
5.  Cook for at least 3-4 hours to intensify the deep flavour, then serve with fresh pasta and enjoy
500g 00 flour
3 large eggs
2 extra large egg yolks
Pinch of salt
1.  Place the flour on a board.
2.  Make a well in the centre and crack the eggs into it, then beat the eggs with a fork until smooth.
3.  Using your fingertips, mix the eggs with the flour, incorporating a little at a time, until everything is combined
4.  Knead the pieces of dough together – with a bit of work and some love and attention they'll bind together to give you one big, smooth lump of dough.
5.  Once you've made your dough, you need to knead and work it with your hands to develop the gluten in the flour, otherwise your pasta will be flabby and soft when you cook it, instead of springy and al dente. You'll know when to stop as your pasta will start to feel smooth and silky instead of rough and floury.
6.  Wrap in cling film and put it in the fridge to rest for at least half an hour. Make sure the cling film covers it well or it will dry out and go crusty round the edges – and nobody likes crusty lumps!
Tucked inside Blackfriar's Crowne Plaza Hotel, Diciannove prides itself on instinctive, heart-felt Italian cooking. Head chef Alessandro Bay, who spent 10 years working under Giorgio Locatelli, has curated a menu celebrating fresh, regionally-sourced, seasonal ingredients, accompanied by a stunning selection of fine wines from Italy's best wineries.
Inside, the polished, low-lit interior has a contemporary edge, lined on one side with cosy booths, leading towards a feature wall clustered with wine bottles. Two starters – one of beef carpaccio with delicate shavings of white truffle, the other a dish of king scallops nestling in a semi-sweet parsnip and cumin puree with Romano broccoli – provided a faultless opener.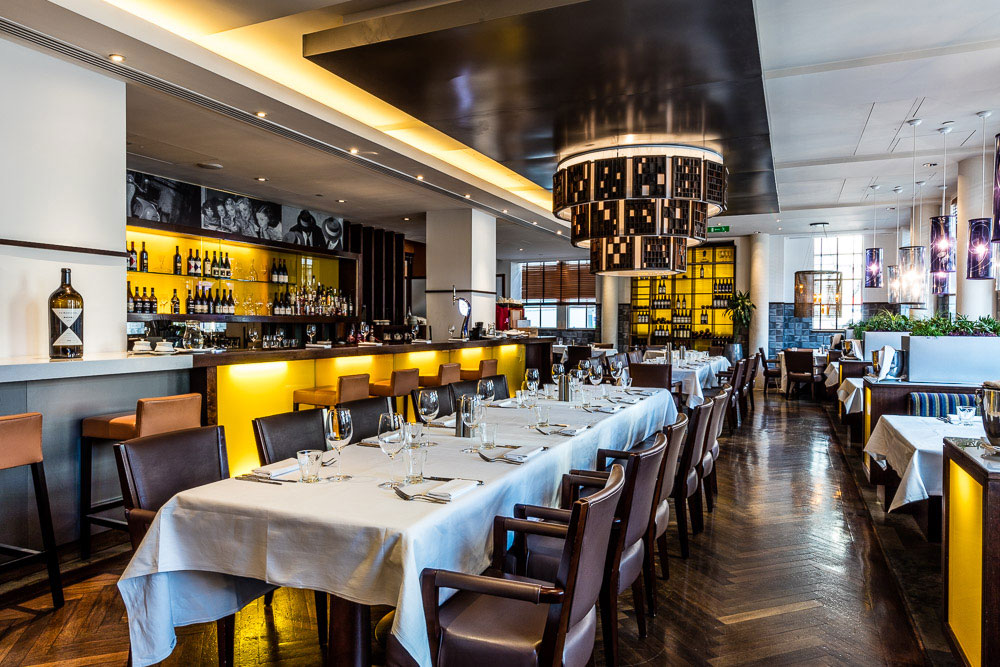 Equally divine were the pan fried cod accompanied by crushed potatoes, juicy cherry tomatoes and a hearty broth dotted with fresh clams, and the meltingly tender lamb, slow-cooked in red wine. The only minor hiccup came in the form of a disappointingly dense, heavy chocolate mousse served in a too-big coffee cup, but the lightest, most cloud-like of tiramisus more than compensated.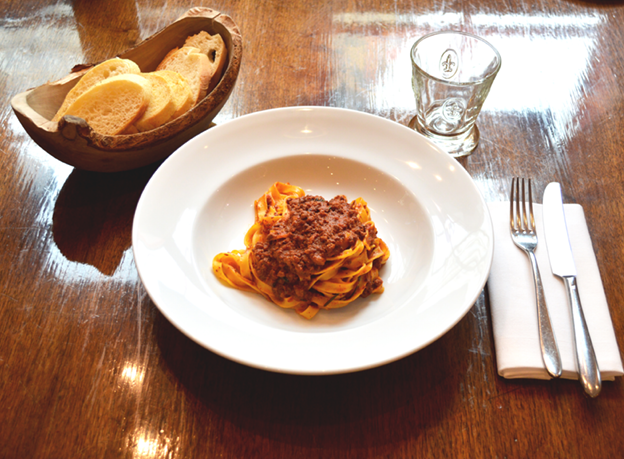 Italian Restaurant & Wine Bar, 19 New Bridge St, London EC4V 6DB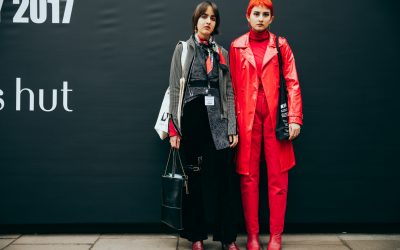 From bloggers to Editors-in-Chief, we round up the best of the street style contingent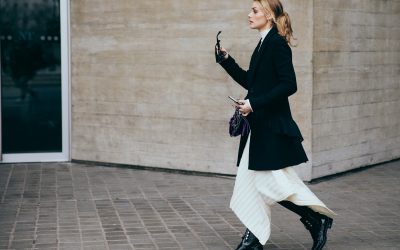 From bloggers to Editors-in-Chief, we round up the best of the street style contingent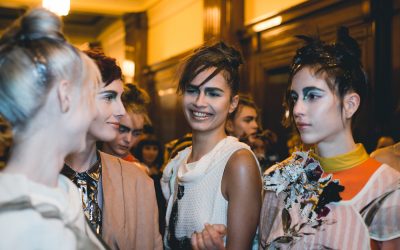 The eco-friendly brand presented a painterly, nature-inspired collection for their second catwalk appearance