WOMEN'S
Embrace that 70s look with flowing layers, patchwork denim and jumpsuits. Why not bring out the spots with a splash of polka dot?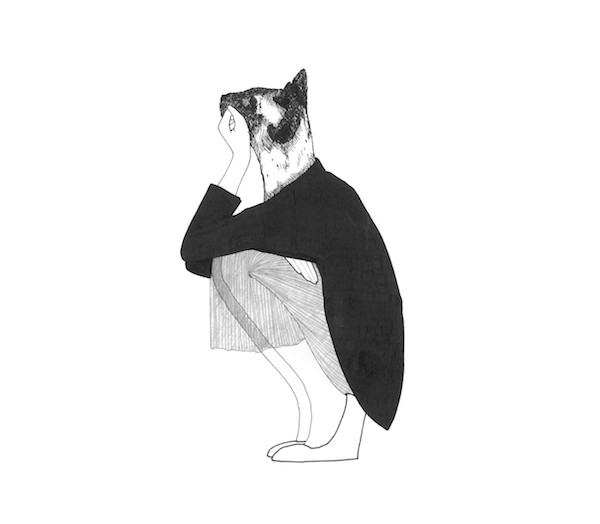 SHEER LAYERS 
Style note: You'd be forgiven for mistaking this layering trend for just another strand of this season's obsession with 70s bohemia. In fact, SS15's preoccupation with sheer fabrics has just as much to do with modernism as romanticism. Shadowy pleated underskirts were paired with simple black blazers at Michael Kors, while Joseph's monochromatic layers and crochet lace were delivered in tomboyish cuts, contrasted with scuba and sweatshirt fabrics.
How to wear: The key to this androgynous take on sheer layers is balance, not just in how much skin you have on show, but in the cut and texture of your fabrics. If you're brave enough, take inspiration from Maison Martin Margiela and wear a boxy, sheer tunic over a cotton slip dress, teamed with flats and a classic trench. Utilitarian shapes offset by loose, calf-length skirts is a winner – use a mesh detail sweatshirt to balance a billowing organza dress, or pull a voluminous white coat over a crochet lace skirt and panelled blouse.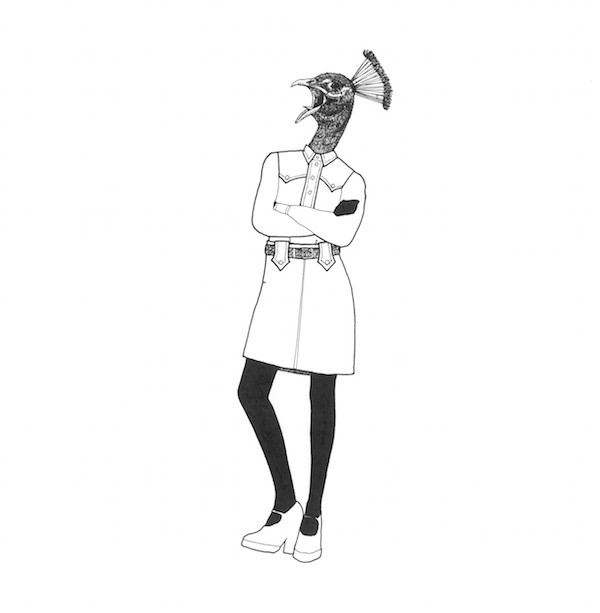 PATCHWORK DENIM
Style note: Just when you thought that patchwork denim was safely locked away in depths of Britney Spears' wardrobe (circa 2001) it popped up in the collections of countless designers for SS15, including Gucci. Designers have been experimenting with denim over the past few seasons, but the patchwork trend can be seen as its full fruition, with 50 shades of blue being layered and juxtaposed on jeans, dresses, shirts and skirts. Gucci opted for a more structured approach to the trend, with a two-tone denim shirt dress – yolk and belt loops highlighted in a lighter hue, resulting in a polished cowgirl-cum-70s movie star composition.
How to wear: Patchwork denim jeans are definitely the easiest way to work this look – opt for a looser fit with a rolled up hem to keep things nonchalant, but stick to pointed courts or heeled boots and a delicate blouse to avoid grunge territory. For those wanting to push the patchwork trend further, be inspired by the street-style stars of fashion week and pair a patchwork buttoned-up shirt with
a high-waisted A-line denim midi (best to pick a skirt in a single blue hue to avoid overkill), or work the trend Gucci-style with a two-tone shirt dress cinched with a tan leather belt and finished with a colourful knotted silk scarf – cat-eye sunglasses optional.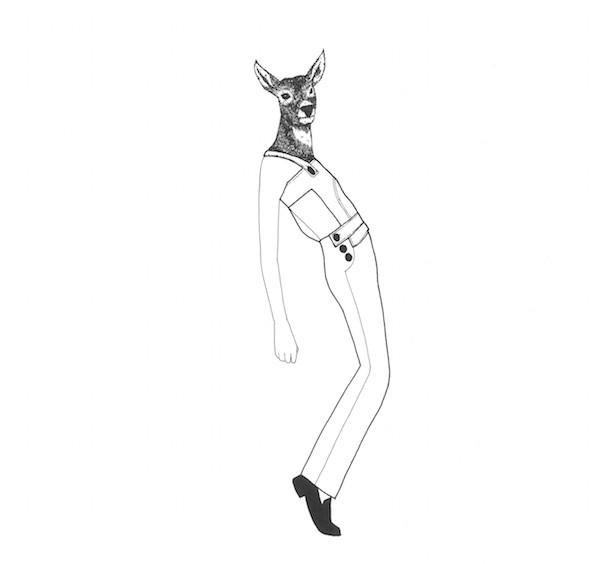 JUMPSUITS
Style note: Milan Fashion Week SS15 went crazy for 70s styling. Punchy florals, swinging flares and psychedelic prints were out in abundance, ushering in a very fashionable summer of love. The jumpsuit, that iconic 70s staple, have had a tough few years, but with an army of celebrity supporters – see Emma Watson, Carey Mulligan and Diane Kruger – it's clearly making a comeback. King of print Emilio Pucci embraced this retro style for SS15, sending it down the runway in its full hippy resplendence, with ornate floral embroidery scattered over white crotched fabric and just enough tanned skin showing through the racer-back cut.
How to wear: Warning! The jumpsuit comes in many guises, some less flattering than others. Pucci's white floral offering is firmly in the loose and laid-back camp which is difficult to style for the streets and so should probably – for us mortals – be restricted to the beach. However if chosen carefully, this looser silhouette can work for summer in the city if cinched with an obi belt and paired with heels, and those bold 70s prints will look great when balanced by a light blazer or biker jacket – try faded suede for SS15.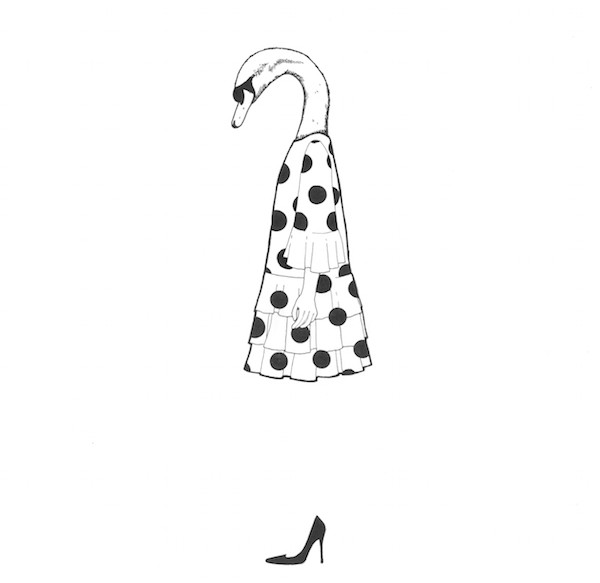 POLKA DOTS
Style note: Vivacious and youthful, polka dots have overcome a past rife with flamenco ruffles and itsy-bitsy swimwear in order to be paid their dues on the runway. Carolina Herrera championed these dancefloor-derived dots in the 80s and 90s, smattering her dresses with them. A later milestone for the print was Stella McCartney's AW11 collection, giving it a new lease of life with a sultry black makeover. For SS15, the likes of Kenzo, Lela Rose and Dolce & Gabbana have supersized their polka dots, sticking largely with black or navy on a white background, though Kenzo has dabbled with metallics, coloured backgrounds and integrating stripes into the print.
How to wear: Yes, oversized polka dots are the flavour of the month, but the shorter girls among us may want to avoid swamping themselves with these; no one wants to look like a children's TV character. Combining dotty prints with on-trend sheer fabrics is the best way to give this trend an adult spin. Look to Red Valentino's powder pink silk shirt peppered with flamingo-coloured spots, available from Net-a-Porter, or Burberry London's effortless polka dot fil coupé midi skirt, gorgeous with a sheer shirt and chunky platform sandals.
Words: Mary-Jane Wiltsher and Joy Starkey
Illustrator: Viet Tran
Fashion Editor: Nicole Smallwood
MEN'S
Strike out this spring in 70s sunnies, stripes and double (or even triple) denim. But are you man enough to rock sandals with socks?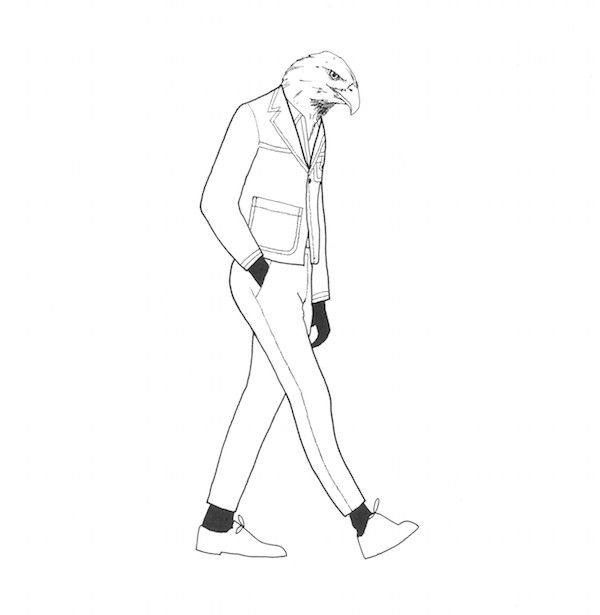 TAILORED DENIM
Style note: Denim is the flavour of the season, with hoards of designers reimagining the hard-wearing cowboy uniform for SS15, from Tom Ford to Prada to Gucci. Prada's classic denim-based collection felt universal and androgynous, with 70s-inspired jean coats, jackets and tailored suits accented by a pronounced stitching technique, which spoke of the label's leather goods heritage. There were refined takes on the hardy fabric elsewhere too, with Burberry Prorsum delivering tailored jean blazers and Tom Ford tripling his denim textures by throwing slim denim jackets and shirts over jeans.
How to wear: To avoid looking like a washed-up James Dean wannabe, stick to selvedge or raw denim (that means specialist labels like Levi's). If you want to try doubling or even tripling your denim, take your lead from Tom Ford and choose denim shirts and jeans in classic Americana mid-blues, worn with black leather boots and a navy blazer. Slim shapes and indigo hues always look more expensive, so try a washed denim jacket over a plain tee with inky skinnies.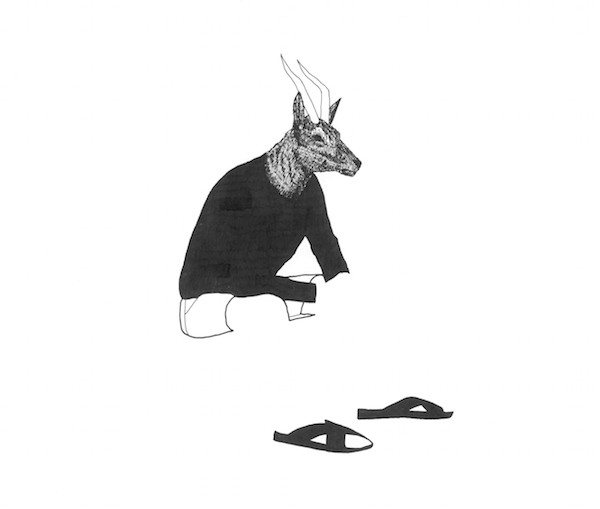 SLIP-ON SANDALS
Style note:  It comes as no surprise that Gucci's ultimate Jesus sandal has been named Zen. This look is hot stuff for SS15 after being championed by womenswear designers (see Celine's Furkenstocks – yes, they're a thing) over the last couple of years, the baton has now been passed on to the guys. 2015 is the summer to embrace 'ugly shoe' styling.
How to wear: Spring is that awkward time of year when you live in limbo between winter and summer wardrobes, but because this trend is all about off-beat styling, we officially give you permission to wear socks with sandals. Ironically, this only works when worn with tailored shorts, so won't help if it's chilly. For those less keen to make a bold statement, pair thick-strapped brown sandals with rolled-up jeans in a contrasting hue and Breton top, or for weekend smart-casual play around with monochrome flats and a pastel-coloured suit. But be warned: once you've slipped them on you'll never go back to your lace-up work shoes.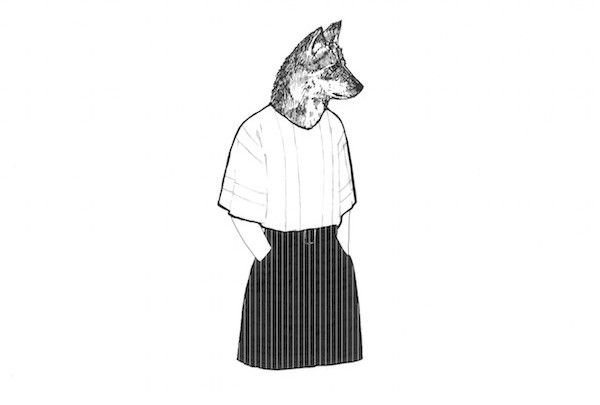 PINSTRIPES
Style note: The pinstripe came across all cool and relaxed for SS15, shaking off its corporate shackles to triumph over the traditional horizontal summer stripe. Lining up across a host of unexpected fabrics and shapes, the pinstripe appeared on linen blazers at Duchamp, bold suits and sweats at Casely Hayford and sewn-on swatches at Matthew Miller. E. Tautz championed the pinstripe across the entire collection, with thick vertical stripes breaking up voluminous navy raincoats and wide-legged rolled-up trousers, contrasted with skinny-striped above-the-knee shorts.
How to wear: Gentlemen, the pinstripe is no longer limited to the boardroom. It can be sporty, luxe, even street-savvy. Matthew Miller offered a spectrum of ways to wear this trend, from sleek long-line coats to stripy biker jackets. Slouchy pinstriped trouser separates are a good place to start off, paired with a ribbed roll-neck. Once you're feeling more adventurous, mix shapes and dimensions for an eclectic feel and throw an oversized thick-striped navy mac over some tailored pinstripe City-boy shorts as per the boys at E. Tautz. Casely Hayford's pinstriped caps, shorts and sweatshirts exemplified a successful formal-wear-meets-active-wear hybrid. Try pairing a white or navy pinstriped baseball jersey with indigo skinnies. For the truly confident, only the Italian zoot suits at Trussardi will do.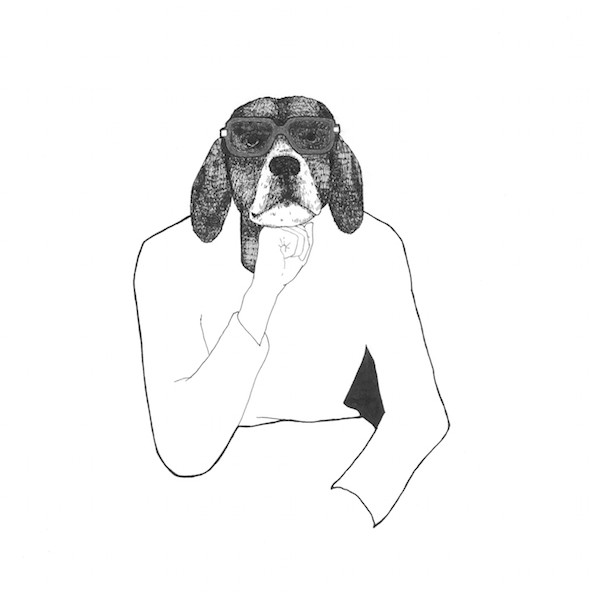 SQUARE 70s SUNGLASSES
Style note: Raid your parent's loft and scour the local charity shops because the reigning decade of retro has returned. Seen swinging down the menswear runways of Katie Eary and Topman, the devil was most certainly in the detail: peace sign patchwork, cowboy tassels, shearling trim and, of course, square, tinted sunnies. All over 2014's hit film American Hustle, 70s sunglasses pack a serious style punch. There aren't many style staples that can transform an outfit from flat to fashionable in one sweep.
How to wear: We know they can look slightly intimidating, but 70s accessories are easily the best way to dip your toe into this flamboyant trend. Cool vintage sunglasses are a sure-fire way to kick old clothes into 2015 and, in general, they look great on everyone (apart from people who wore them the first time round – sorry Dad). Although this versatile trend can add a retro edge to any look, we think this is the year to embrace full-blown 70s styling. Keep things authentic and try and scout out the originals from vintage stores or charity shops, and while you're there look out for shearling jackets, which will look great with your new purchase, worn over a white tee and faded jeans for old movie-star glamour. For a more English eccentric vibe, try styling your square frames with a colourful double-breasted suit, layered over a closely-fitted ribbed polo neck.
Words: Mary-Jane Wiltsher and Joy Starkey
Illustrator: Viet Tran
Fashion Editor: Deborah Latouche