Emily Gibbs gets a sneak preview of London's new affordable luxury jewellery brand
Falling droplet chandeliers, smooth marble surfaces, dark oak furniture and elegant drapery… are you salivating yet? But while the sort of house this moodboard evokes is well out of most of our means, might it be possible to distil its sense of luxury, class and sensuality into… a ring?
That's exactly what Fragments, the first range from new jewellery brand Mews London, has set out to achieve. PHOENIX visited their North London studio for a sneak peek at the results before the collection's official launch later this month.
Fragments is made up of chunky earrings, statement necklaces and cuffs – strong eye-catchers intended to both brighten a plain tee and round off an evening dress. The colours are classic – Swarovski crystal, gold, the faintest hint of rose – and there are strong vintage elements, such as the special care paid to the design of each clasp.
As timeless as this all sounds, each piece is named after the precise moment it was hand finished in the Mews studio. Finesse, it seems, pays no heed to time – there's a lunchtime 12.04 ring, and a smoky 20.08 necklace finished after dark.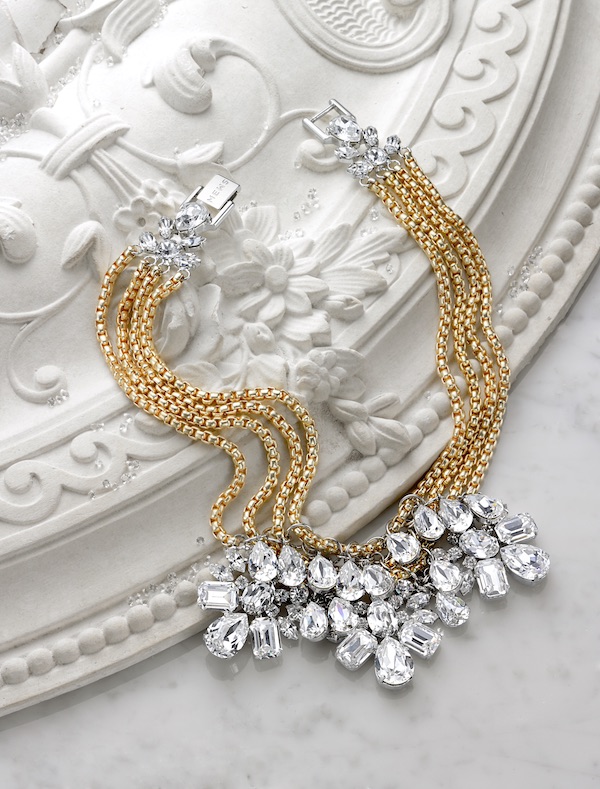 The name 'Mews' represents a particular kind of elegant, intimate London street, and it's a nod to the artistic inspiration that drives the three women behind the brand – Natalie Lever, Dani Tucker and Rochelle Radstone. With their lengthy careers in fashion, luxury and design, and their impressive style heritage – Tucker's grandmother knitted for Vogue, Lever's mother designed wedding dresses and Radstone's mother was a jeweller at Hatton Garden – the women have no difficulty in articulating exactly what they wanted to achieve with the brand.
"When you wear Mews you'll be understated yet confident," explains Radstone. "You're experimenting in current chic meeting ancient classic, buying a piece of history".
Lever agrees. "It's important to be brave and fearless when wearing jewellery. The sky is the limit – let it reflect your personality. Layer it one piece at a time with others in our collection or pieces you already own".
They may be painstakingly crafted, but Tucker is keen to emphasise that these Fragments are intended to be worn lightly. "Our customers are all ages, adapting the pieces to fit their outfit or schedule that day."
They're eager to build a long-term, loyal base of customers, and remain responsive to what resonates with their lifestyles; jewellery lovers are encouraged to tweet their opinions and ideas to @mewslondon with the hashtag #mewsloves.
My personal favourites? A fan of simple attire with bold necklaces, I'd decorate a plain corporate outfit with Fragment 20.01 – I like the stark contrast between the gold chain and the crystal – or wear Fragment 20:08 to enhance casual jeans and tee. Some of the Mews earrings (I like 18:06 or 18:07) would make beautiful bridesmaids or friend's birthay presents – they'd be well dressed then to sip cocktails beneath those chandeliers or dine at the marble benchtops.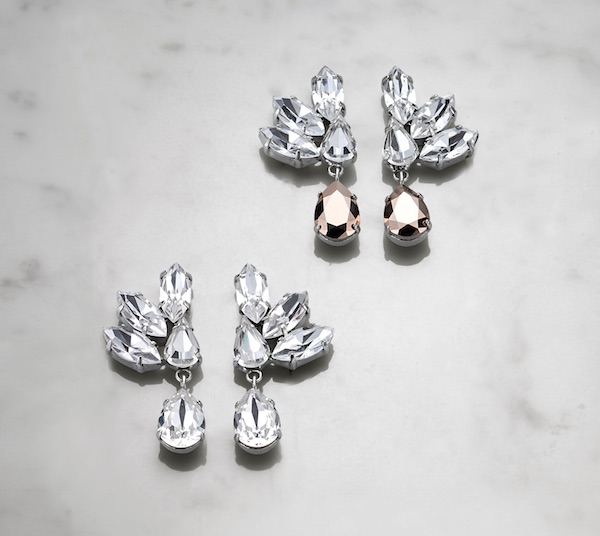 Mews London prices range from £45 for earrings, £60 for bracelets and £135 for necklaces. To view or purchase a piece, email natalie@mews-london.com to arrange a visit to their North London studio.
Words: Emily Gibbs