Mercedes Benz Fashion Week Russia is celebrating its 30th season, running from 26 to 31 March 2015, and the collections – from both established fashion icons and rising stars -will show off the best of Russian design. This week, we're celebrating by profiling some of the most exciting up-and-coming designers you should be keeping an eagle eye on.
Laroom is the brainchild of Eugene Legkodymova, established in 2010, and embodies contemporary femininity, subtle sophistication and graceful elegance. We caught up with her to chat about the inspiration behind her designs, the AW15 show and how she preps for this exciting week.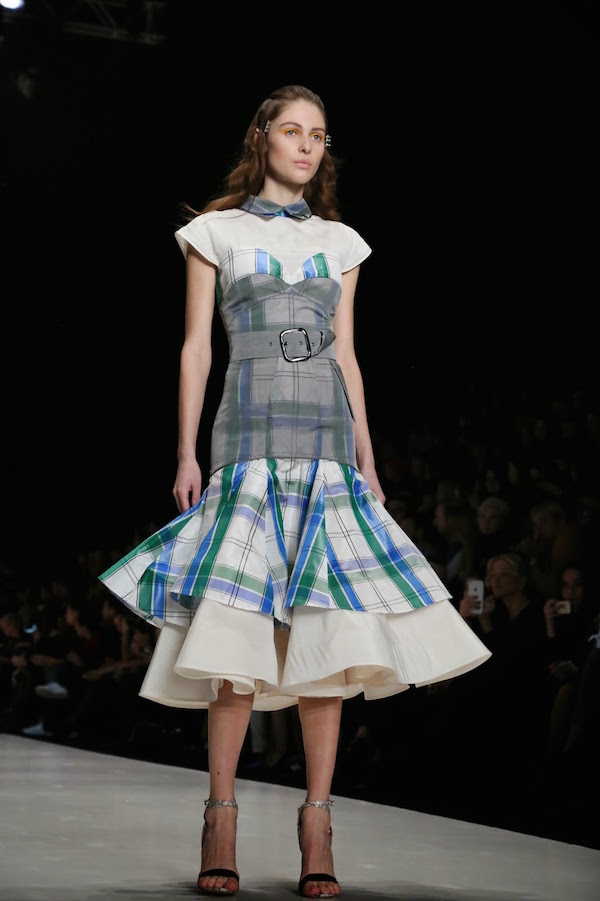 Laroom SS15
What words would you use to describe your design aesthetic?
Sensuality and covered sexuality.
What's the story behind this collection? How did you bring that inspiration to life?
The concept of Laroom AW15 collection is inspired by tropical birds. This unusual-to-winter theme came together out of my desire to break winter's dullness and give it a slightly ironic mood. Free, graceful and attractive wonder-birds are the new images of my winter season.
Who or what influences you as a designer?
My mother influenced me greatly. Our family was an ordinary family from the Soviet Union with a low income, but my mother always looked elegant. She mastered the ability to match laconic accessories and pieces. She taught me to never give up and move toward my goals.
What is your earliest memory of fashion?
When I was in school, I always watched the fashion weeks in Milan and Paris, and they seemed to be an unattainable dream! Inspired by the shows, I was tailoring clothes following the latest trends. I made a dress from father's military shirt, and used mother's new Italian boots for the belt.
What is the bravest thing you've ever done?
I have started my own brand without investments and clear strategy. I was just following my dream.
What kind of risks do you take with your fashion?
To never become boring. After every season I do my homework. I analyse what I did wrong, and what I can change to surprise. I constantly work on myself. 'Never stop developing' is the main principle.
How do you mentally prepare yourself for a show?
The day before the show I check everything in a really detailed way. It is important for me that during this day nothing worries me and I can fully concentrate on the show. I like this event and I enjoy the hassle.
Laroom is showing on 27 March 2015 at 7pm; watch the live stream live stream here.
Words: Julie Reid