The arrival of SS16 brings with it a new home: a car park in Soho. Rather than the usual Neoclassical fortress down at Somerset House, the new location – Brewer Street Car Park – is a rather run down deco-building amid Soho's once thriving sex district.
A change in space may not sound like much when the focus of the week is watching moving clothes in a stark white room, but there is something much more gritty, and much more 'London', about the new location.
My day began with Jean-Pierre Braganza's distorted tailoring and drapery. The colours and prints were Bauhaus inspired this season, with boxy crops whose print looked as though it had melted, seeing the colours run into each other, and high-rise wide-leg trousers in signature jewel colours of blues and reds. Tailoring was sharp, linear and unexpected, showing structured jackets from the shoulder to the waist, with zip-off tails which fluttered behind like a drop-hem, atop an oil-slick print billowing dress. The discipline of the Bauhaus aesthetic was certainly captured in the leather work, with sharp shorts, and a waist-coat-cum-skirt-suit revealing the torso from sternum to naval – think dominatrix at the office.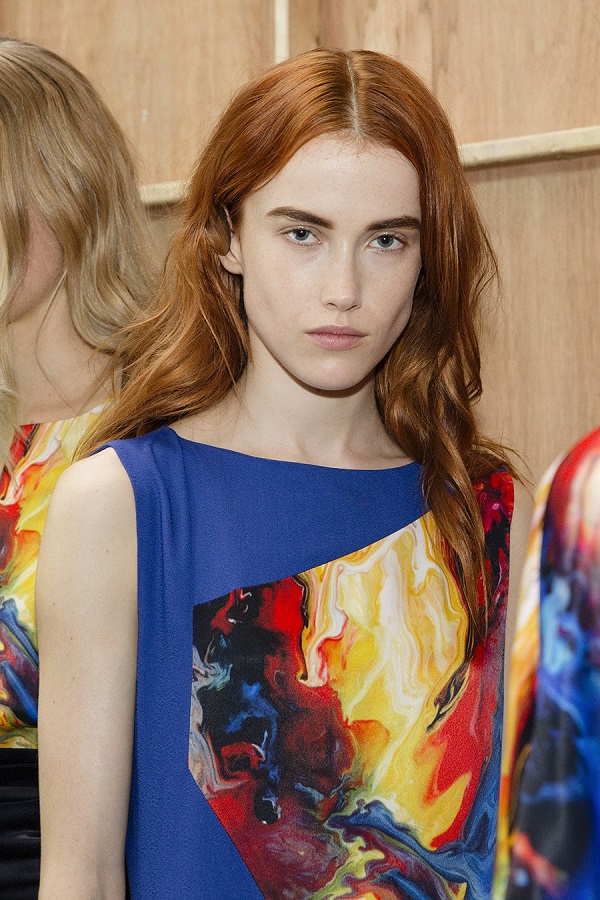 Ashley Isham's Summer Holiday was up next. Opening with an array of stomping, oil slicked Adonides in tiny shock-print swim trunks passing out floral garlands, the audience was instantly taken away to the shores of somewhere rather hot, and really sexy. The models blew kisses, took selfies, and ruffled their crimped hair as they twirled up and down the catwalk, as if peacocking on the beach. The collection itself featured gold spandex cut away dresses and swimsuits, as well as some beautiful rope detailing resembling sailing tackle strewn across the bare-backs of the models. The colours were high-octane blues, pinks, greens, and prints were audacious. By the close, it was clear that Isham's customer is fun to vacay with!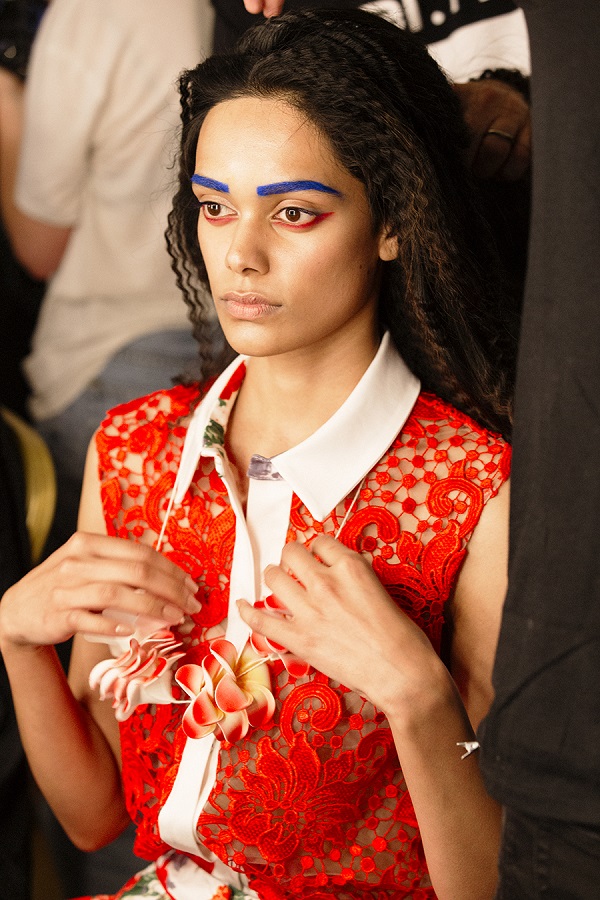 Pam Hogg rounded things off. The ultimate critic of the trend game, Hogg is anti-establishment down to her very last thread. Her Lawless collection opened to the theme tune from The Good, The Bad and The Ugly, while a gigantic white cape swooshed down the runway reading 'Give a Man a gun and he'll rob a bank, give a Man a bank and he'll rob the World'. Her array of beautifully spangled attendees and models alike created an incredibly non-fashion feel in the room, the frow whooping at models in technicolour spandex bodysuits. Everything was either studded or fringed, with bulging gold lamé jackets and Romany print distorted duffle coats offering a fantastically unconventional silhouette. Collars and waistbands were over exaggerated, and coat-dresses in nude and hot orange were tailored to the body, before diving out into a huge umbrella shaped skirts. Hogg is one of the few designers left who still truly embodies the 'look at me' authenticity of the punk era. Her work is political, and totally celebratory of dressing up, standing out, and defying convention. As ever, genius.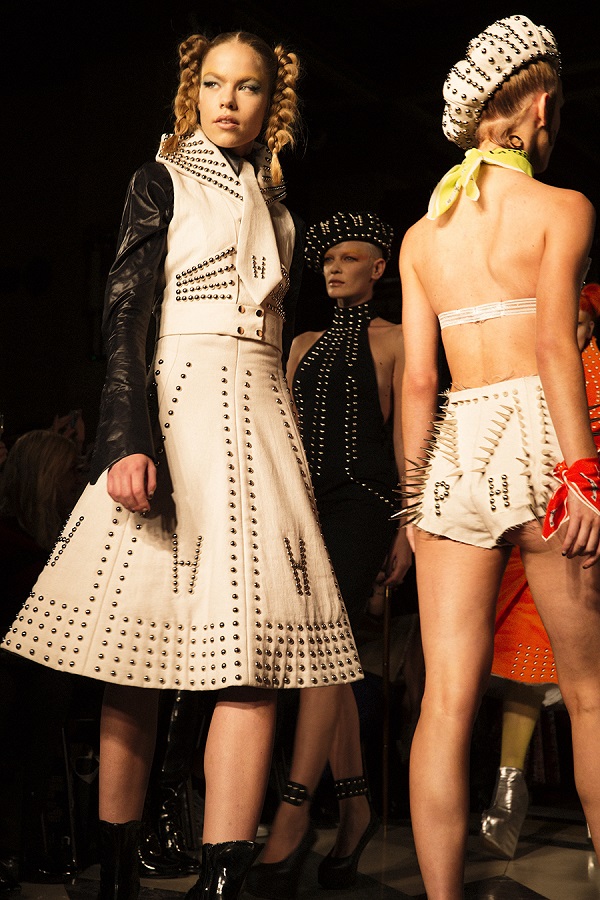 One down, four to go.
Words: Tom Rasmussen
Photography: Ella Sadika