I was back over at Fashion Scout for the final day of LFW and I had a packed schedule of shows that tied together the overarching themes from the weekend – with an additional hit of textures and prints.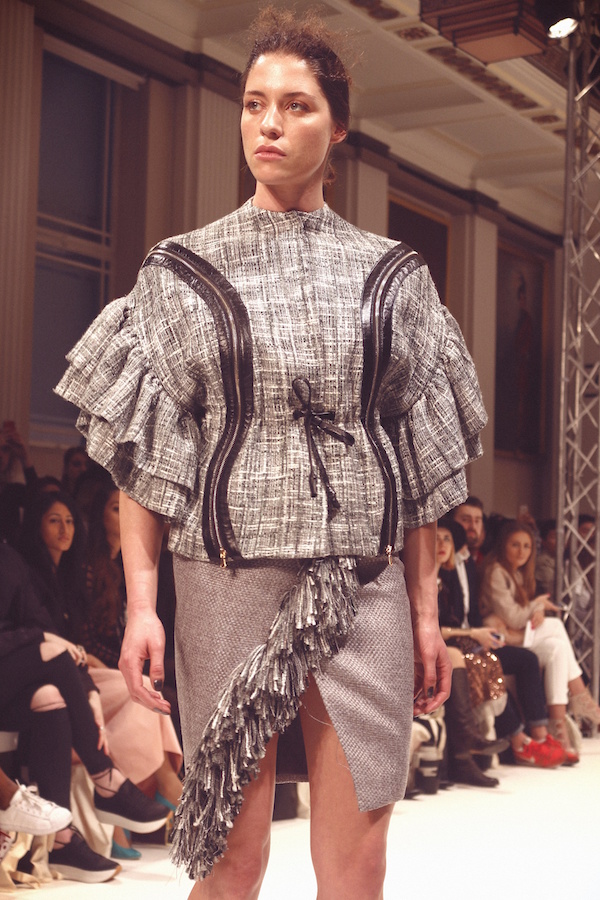 Lulu Liu was the first stop of the day, and she showed looks which sought to reinvent the ladylike elegance in our winter wardrobes. To the dulcet tones of Lorde, sauntered drop-waists, clean-cut lines and pencil skirts, in creams and pastel (unexpected for Autumn) were sent down the runway – but tea-party attire this was not. Garments were accented with frills and fringing, cashmere and leather (in racy red, might we add) were combined to create unique woven tweeds. Asymmetry cropped up on more than one occasion, as did the odd shearling patch. The result? Looks that moved with the wearer, in a way we urban-dwellers love. Liu's looks delivered ten fold without sacrificing wearability.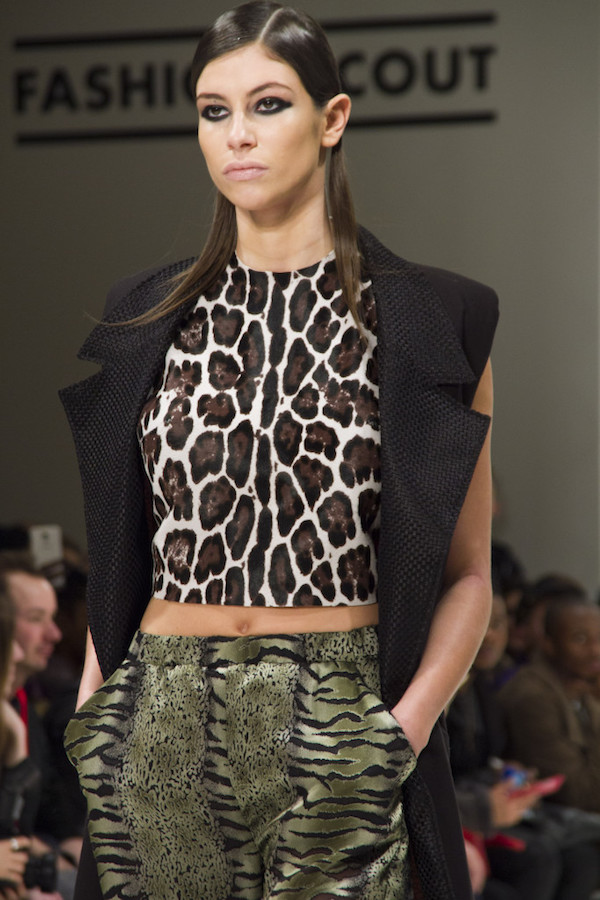 Up next was Jacob Birge, who's slicked-back models wore bold, slashed and asymmetric pieces with serious attitude. With statement prints and a palette of black, red and accents of lapis lazul blue, Birge's work was less wardrobe fetter and more armour for the street; lines were sharp and the PVC studded – even the knee-high boots looked like they could do some damage. It was uniform for the modern lady, you might say, with injections of sex appeal, fierceness and an equal measure of practicality.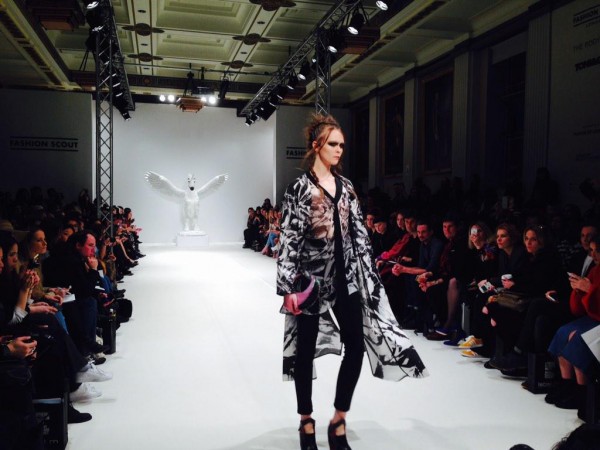 Having lived it up in the hotel ME media lounge for a couple of hours (read: charged our phones and enjoyed complimentary tea), we headed over to the much anticipated Dora Abodi and my what a treat it was. If the explosive power of Abodi's imagination wasn't made clear enough by the winged unicorn that stood at the centre of her catwalk, then the sheer volume of prints, materials, cuts and looks in this collection drove the point home. Inspired by how dichotomies might be unified, the playful textures and colours of her looks, alongside some wildly ethereal hair and beauty, were juxtaposed by just how sophisticated and wearable the garments were. As though grouped into tribes, Abodi's girls ticked boxes for 90s-inspired street style, elegant evening wear and office friendly threads. Clearly AW15's girl will come in multiple and changing forms – fitting with her fast-paced lifestyle, naturally.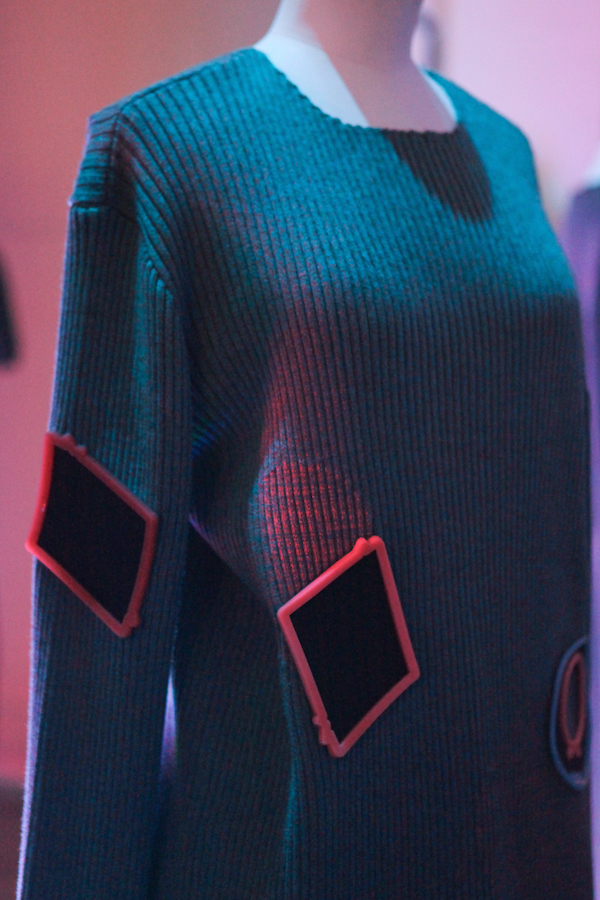 Last stop of the day was at the Minki Cheng presentation. Inspired by the hustle and bustle of the designer's native Hong Kong, heavy-cut knits and boxy garments were lit-up by contrasting colourful LED lighting. Hemlines were long – a trend we've noticed over the weekend – and colour was kept to a minimum. Perhaps the most sensible A/W collection we've seen with regard to fabric, the garments looked cosy whilst still maintaining a stylish silhouette – a go-to once the days turn cold.
So what to take from the Fashion Scout collections this LFW? What was overwhelming was witnessing how these designers are considering life in 2015 for women, and how their wardrobes are adapting. There's choice, but no commitment; chop and change as you choose. This is fashion, working for us – how refreshing.