With July heralding the inaugural New York Fashion Week: Men's, now is clearly the time to do it for the boys, and in good ol' Blighty it's Savile Row tailor Lee Marsh leading the way with an exciting new collaboration. For AW15 the London School of Fashion graduate will be joining forces with leading textile mill Hainsworth to create a unique mix-and-match capsule collection that seamlessly fuses tradition and innovation, in a way that us Brits do best.
Noted for his long list of A-list clientele, including Prince Harry, Colin Firth, Johnny Depp and Madonna, the collection will be Marsh's first ready-to-wear line. "I fell in love with Hainsworth's fabrics when I was working for Gieves & Hawkes so I'm delighted to be collaborating with them myself for the first time. Their heritage and history closely matches the history of a Saville Row suit" He explains. "What I also love about the fabric is that it's so clean and wrinkle-resistant you can literally pack it in your suitcase and any creases will drop out as soon as it's hung up – perfect for anyone travelling."
The sleek collection, which features a cobalt jacket, cameo green bomber and tailored suit made from mill's Light Grey Melange Lightweight Melton, marks an addition to the mill's growing number of high fashion collaborations, which have included Christopher Raeburn, Jenny Schwarz, Jackie Lee, A Sauvage and Baartmans & Siegel.
"We met Lee at the London Textile Forum in October and he made quite an impression as he was wearing a bright blue jacket which was very similar to our Bright Blue Melton fabric." Says Hainsworth MD Tom Hainsworth. "He is a great match for us with his fantastic training and experience as a tailor and Saville Row pedigree now behind his own label and collection."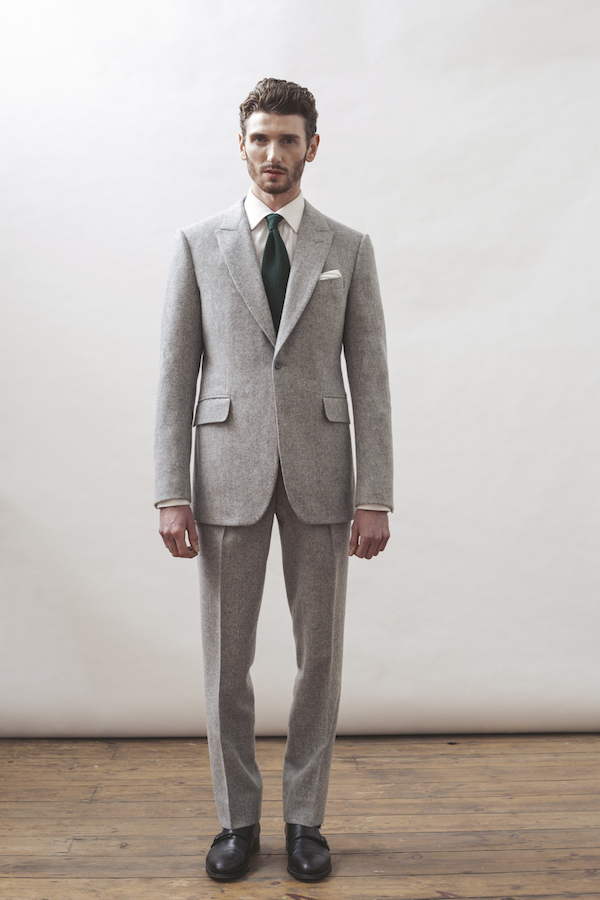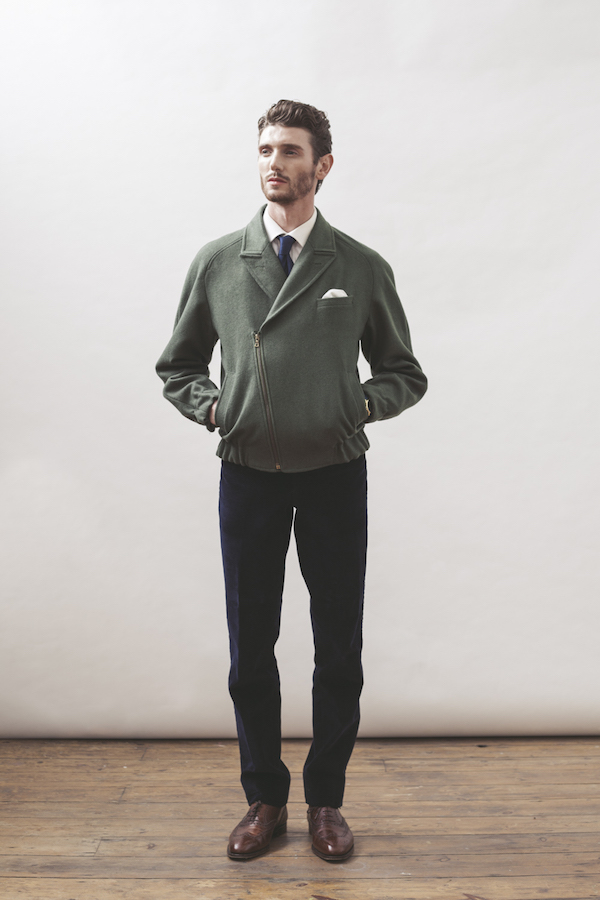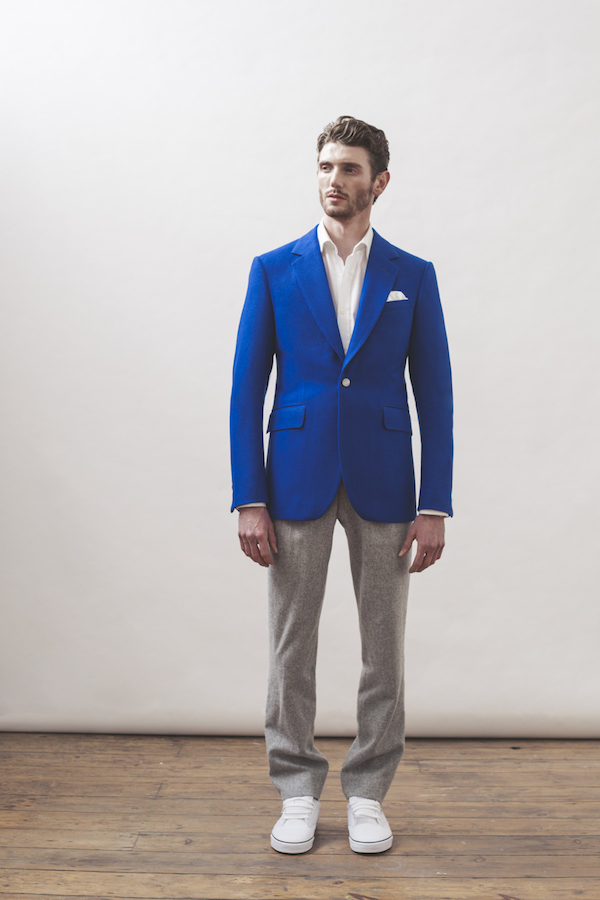 Words: Joy Starkey