With London Fashion Week only three weeks away, the itch for a wardrobe refresh may well have already set in. If you're still skint from Christmas, it can be tempting to trawl through the bog-end of the January sales, but for serious New Year bargains, this is the time that true fashion insiders hit the charity shops.
Currently filled with an overspill of unwanted gifts, the likes of Oxfam and Traid can provide all kinds of delicious surprises, with the added bonus that – after all last month's conspicuous consumption – you know you're taking the ethical route.
Who better to turn to for tips than Louise Croft, the ethical British fashion blogger behind  Pauper to Princess, who sources her always-on-trend outfits exclusively in charity shops?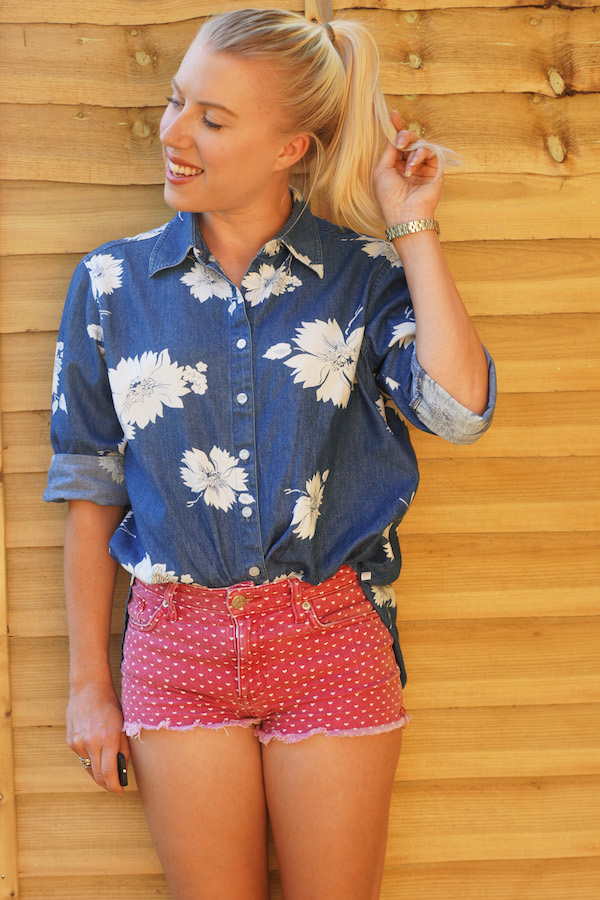 Croft launched the blog after a six-month stint in America, where access to some of the best thrift stores in the world fuelled her passion to "beat the fashionistas for under £5." Having recently moved to Chiang Mai in Northern Thailand, Croft is now a true digital nomad, returning to the UK for only the summer months and spending most of her time on the road, working from her laptop. We called her up for some timely advice.
So, have you always been in to fashion?
Yeah I have, though looking back at photos of me as a teenager, it might've been hard to tell! Now I read fashion magazines so that I can stay up to date with trends. I often replicate high fashion outfits on my blog, but with charity shop clothing. I also think that participating in fashion has become much more accessible with the rise of social media; by using the likes of Instagram and Twitter, you can watch catwalks and see all the best outfits. 
Why do you find charity shopping so exciting ?
I love being able to explore. High street stores can be boring, and everyone ends up wearing the same thing. I want to keep up with the trends but put a different spin on it, and that's best done when you're not buying directly from the high street. Sure, I still buy high street stuff in a charity shop, but it means that I can wear it differently; it just isn't as easy, and I like the challenge.
Importantly, I love that by shopping in charity shops I not only get a bargain and have a more exciting shopping experience, but the money actually goes towards a cause.
So the ethical nature of charity shopping is a big part of why you love it?
Definitely. I started the blog to encourage other people to shop in charity shops, to show people that they could find amazing outfits and know that their money was making a difference. In fact, when I first started my blog I didn't used to have my face in the photos, I just wanted to inspire people to look at the clothes, and engage with the charity shops – not me!  
Do you think that you have encouraged other people to shop at charity shops?
I hope so! I often feature guest bloggers on my website: they send in their photos, or I contact them on Instagram, and it becomes obvious that everyone can do it – everyone can find amazing clothes in charity shops. I don't have a magical eye that no one else has, I'm just well-practiced. To be honest, it's a skill, and one that's based a lot on persistence!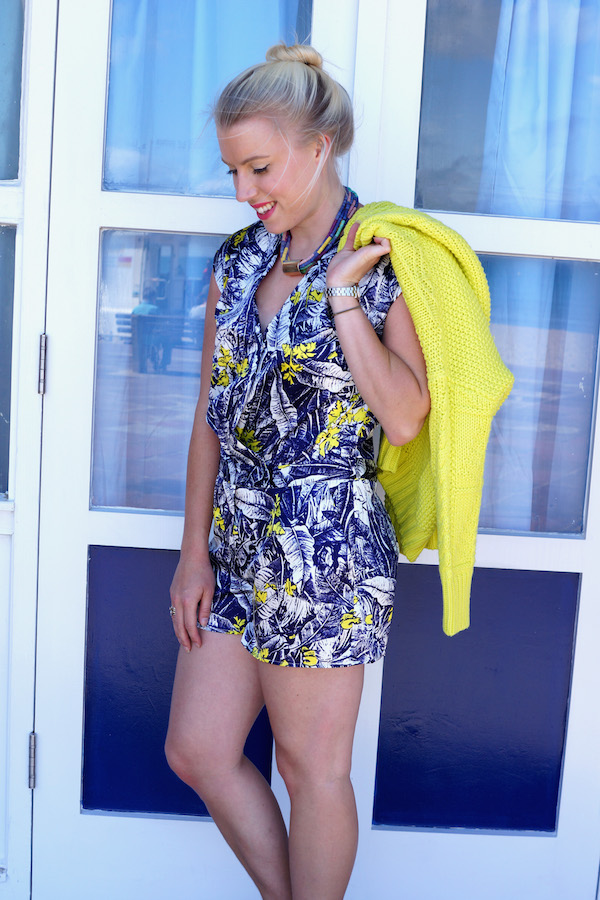 What's your favourite charity shop in London?
Fertha is my all-time favourite charity shop in London. The owner invited me in to the store so that I could write a blog post about it, and I loved it. I thought that because it was in Notting Hill, it would be super expensive – but it was really affordable! Obviously the designer pieces were sold at a price that reflected their value, but even they weren't expensive for what they were.
What are your top tips?
I'd start at a high end one because it's less intimidating – it will ease you in to it. Walk around and pick up the things that catch your eye: you don't have to go through every rail. When you find a pattern that you like, try it on. Always try it on! Vintage clothes sizes can be way off, so it's a good idea to see how it fits. You may even surprise yourself, sometimes you love something that you didn't think you would. A safe thing can be a disaster, and a crazy thing could look amazing. Also, few people realise that charity shops have January sales too – so make the most of it!
What's your favourite ever charity shop purchase?
Without a doubt, my Moschino belt. I found it at a thrift store in America where all the prices were fixed, so some stuff is overpriced and some things are incredible bargains. I was rifling through the belt box and found the Moschino. I assumed it was fake but didn't mind at all, I'd wanted one anyway. I got back to my friend's house and made him stab a hole in it to make it smaller – classic bit of charity shop DIY – only to find out later on that it was real! The markings on the back of the belt looked authentic, so I did my research and found out that it was.
Otherwise it may have been a pair of nude court Jimmy Choo's, but I could only find one… It was torture!
PHOENIX's 5 favourite charity shops
Traid, Hammersmith 119 King Street, Hammersmith, London, W6 9JG
There are a number of Traids dotted around London, but the Hammersmith branch is a gem. With wall to wall rails and frequent sales, its great for an impromptu bargain. Best buys: a cashmere jumper for £12 and a boxy blue and pink Aztec print top.
Oxfam, Chiswick 190 Chiswick High Rd, London W4 1PP
A small but mighty outlet. Frequently filled with designer labels, this store can be expensive, but it is great value for money.The shop also contains an eclectic mix of donated items, from children's toys to crockery. Best buys: a £15 Banana Republic shift dress and a Hugo Boss coat.
British Red Cross, Victoria: 22-24 Buckingham Palace Road, London, SW1W 0QP
This sizeable shop is split into two sections. The entrance is filled with a mixture of designer and high street clothes and shoes, while the back boasts DVDs, toys, laptop cases and more. The staff here know their brands, so all designer items are labelled; but when a Gucci Couture skirt is priced at £25, there's no doubting that the pricing is fair. Best buys: a Cos contrast jumper and a Hawes and Curtis men's suit.
Oxfam Boutique, Westbourne Grove 245 Westbourne Grove, London W11 
A well-known treasure trove, this store is small, colourful and filled with treats. Despite being host to many designer labels, the prices are impressively low. With stands dedicated to shoes and bags, this is a good place to find accessories. Bust buy: vintage heels.
Octavia Foundation, South Kensington London 211 Brompton Road, London SW3
Situated between South Kensington and Knightsbridge, this shop is in a prime location – and the donations reflect it! A big shop, there's a wide range of clothing, and a wide range of prices too. Best buy: a £16.99 yellow top from Hobbs.
Words: Yasmina Kone