There's a constant chatter about how international luxury brands are faring when it comes to testing the waters in China, the biggest luxury market in the world. However, beyond the expanse of the Birkins and Chanels lies an unexplored reservoir of local design talent.
Chinese labels and couturiers are increasingly establishing a signature look that is purely their own. While young designers diligently maintain consistency, each season they're also producing garments that are striking and unique, with inspirations ranging from the microscopic to the surreal.
PHOENIX sought out the most exciting young Chinese brands carving their own niche.
Ffixxed Studios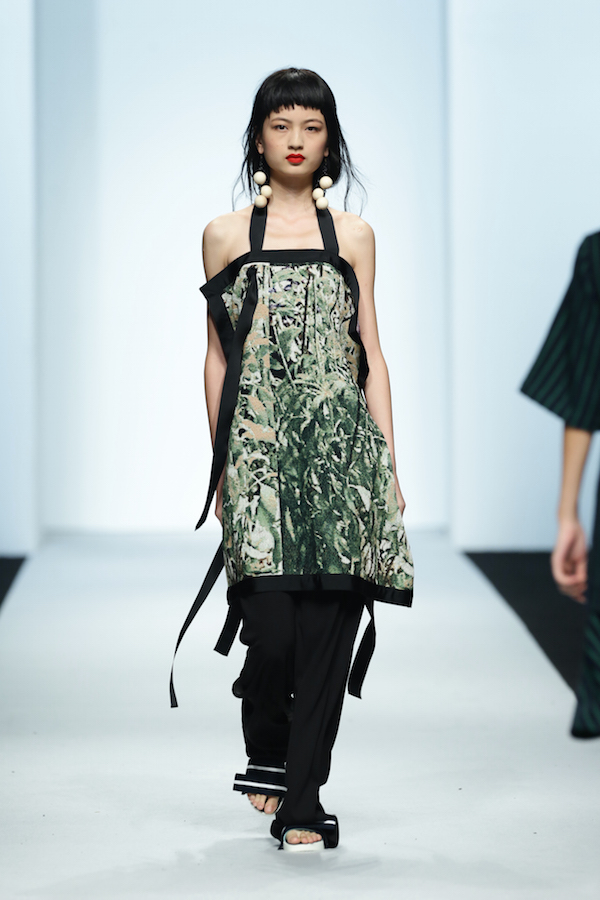 Shenzhen-based Ffixxed Studios is the brainchild of artist Kain Picken and designer Fiona Lau. Fixated on the principle of freedom in fashion, the unisex brand aims to create transfunctional basics in high quality natural fibres. Their S/S 2016 collection consisted of breezy loungewear: culottes, slip-ons, color blocked t-shirts and luxe kimono jackets. The hallmark of the collection is attention to detail, with even the most simple garments elevated by a lemony fabric belt or a frayed hemline. Picken and Lau's artistic roots are evident throughout, such as in the multi-textured fabric blocks harmoniously juxtaposed against solid colours. Look here for luxurious basics – you'll be asked again and again where they're from.
Nicole Zhang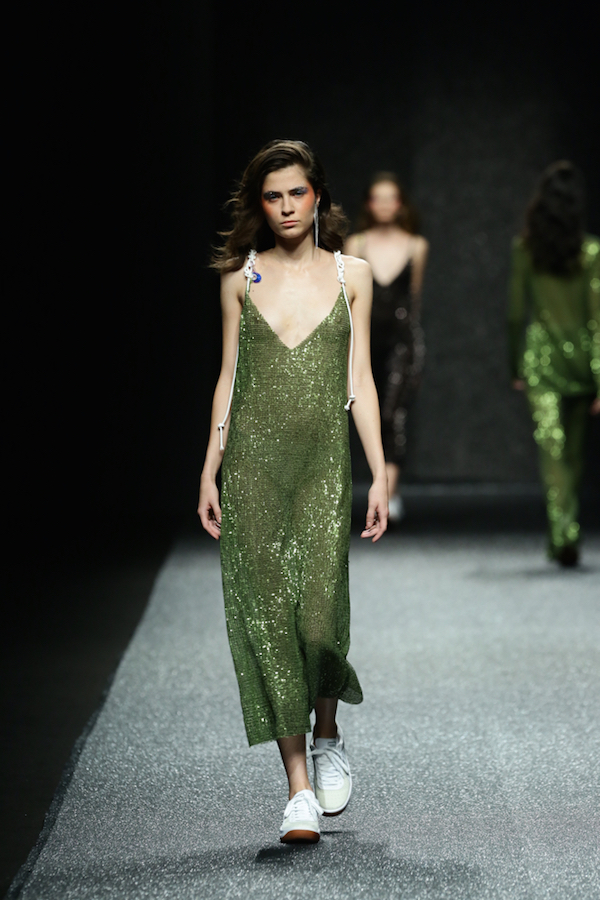 Nicole Zhang's eponymous label is a master (mistress?) class in urban femininity. Contemporary and glamorous, it redefines the power woman for now. The Shanghai-based designer has spent a decade in the luxury business, a fact reflected in the quality and aesthetic of her current collection, with its after-hours opulence replete with glitzy floor-length jumpsuits and sexy slip dresses. There are day-wear outfits too – in lighter shades, sure, but still washed with sequins. The Nicole Zhang woman knows what she wants, and isn't afraid to shine.
WMWM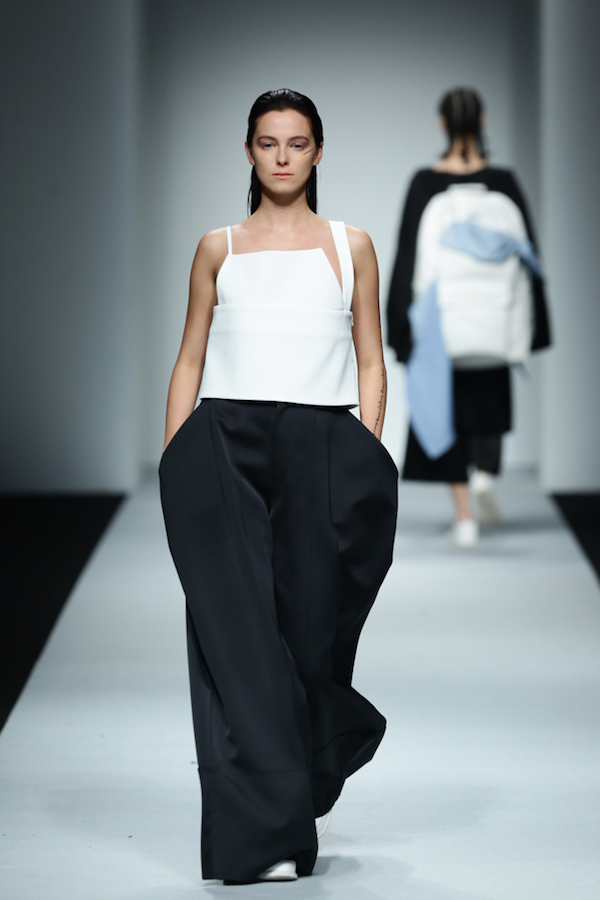 Mushroom Song's WMWM is one of the strong young labels swiftly ascending the ladder to the fashion spotlight. Song;s clothes have a refreshing undertone of minimalism, made fresh by her use of innovative silhouettes. At a first glance her clothes suggest the dramatic severity of a baby Comme des Garçons, but at a closer look you can see how femininity tempers the rigidness. Her S/S 2016 collection was inspired by South African barber shops and salons, with chalky pastel shades of cerulean and dusty rose replicated in pleated trousers, oversized jackets and boxy blouses. This is sensuality minus the frills.
http://www.chinafashionbloggers.com/mushroom-songwmwm-studio/
Museum of Friendship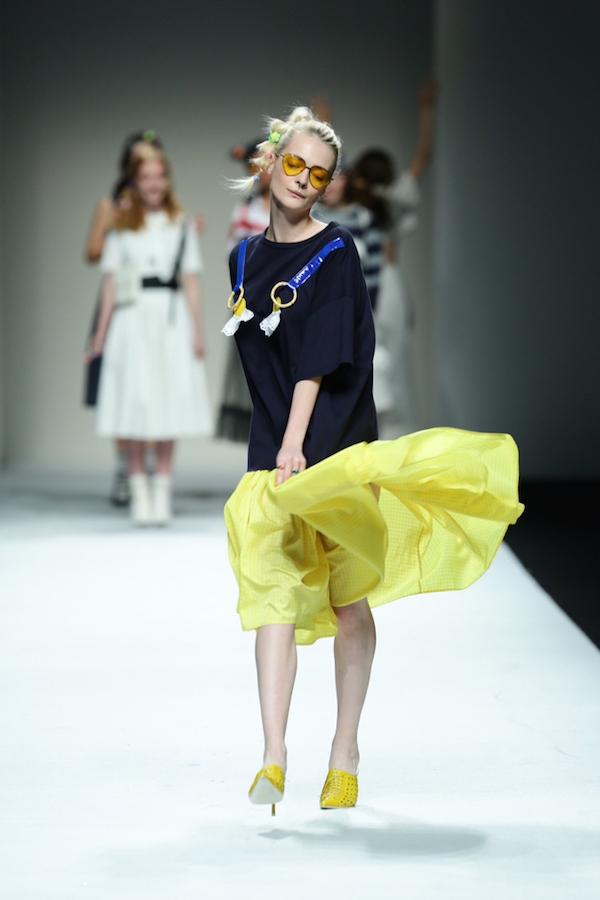 Museum of Friendship by Momo Wang is aptly named. Inspired by the intense and playful relationships between teenage girls, the label fuses elements from childhood into clever grown-up designs. Wang's recent collection depicted the effervescent moment when you're let out of school for the holidays – and the models definitely played the part. Pleated skirts, pinafore dresses and varsity jackets, in shades of canary interspersed with denim, were both joyful and knowingly naive. There are subtle nuances of Harajuku in this collection made for women not afraid of exposing their inner child. 
http://museumoffriendship.com/
Hiuman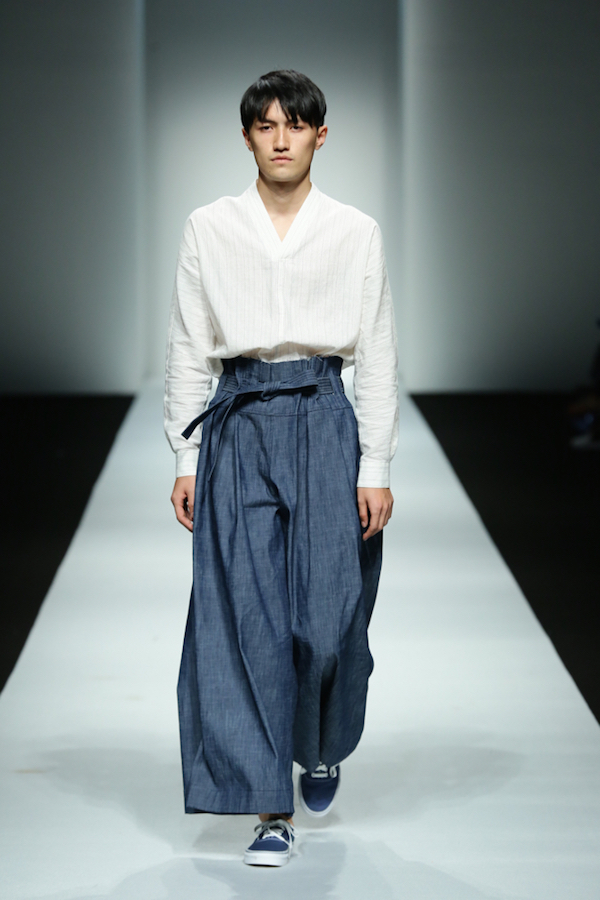 'Smart Sexy' is the design ideology for Zhou Xiaowen's menswear label Hiuman, which offers relaxed modern clothing with traditional silhouettes. A bomber jacket thrown over a pair of Samurai pants, topped off with pristine white sneakers, is a classic look, or a slouchy suit with a basic tee and high-tops. The brand incorporates streetwear influences with refined fabrics such as tweed and taffeta, and sticks to a wearable colour palette of earthy shades that begin with navy and transition into more summery tans and beiges. Look no further for laid-back cool with an insider fashion edge.
http://en.dongliangchina.com/designer/32
Words: Tanya Mehta