The award-winning writer and actress on treading the boards at the National Theatre – and what Constanze Weber's Facebook profile might look like
Words  Mary-Jane Wiltsher

T
t
he tough realities of life as a jobbing actor are well documented (the industry's unemployment rates hover at around 90%, according to the Actor's Equity Association) so it's heartening to hear of those rare moments when the stars align and a young talent finds themselves on a winning streak.
Karla Crome is at one of those junctures. The writer and actress first caught the attention of producers at Sky and Sky Atlantic when she won an Edinburgh Fringe Festival Award for her critically acclaimed play, Mush and Me, a devastating true story about the forbidden love between a Jewish girl and Muslim boy. She went on to be mentored by Sky, subsequently writing for their flagship show, Hooten and The Lady, and has starred in a host of primetime projects including Misfits, Prisoner's Wives and the BAFTA-winning Murder.
Today, fresh off the back of a top billing in ITV1's pacey crime thriller The Level, Crome is treading the boards in a reimagining of Peter Shaffer's Amadeus at the National Theatre. It's fair to say that her role as Constanze, Mozart's wife, who she plays over the course of a decade, has plenty of scope, transforming from, in Crome's words "a flighty teenage sex kitten to a poor, destitute mother." We caught up with the actress to talk about the realities of her industry, spoken word poetry and the soul-soothing properties of a Cadbury's Mini Roll.
Hi Karla, congratulations on your return to the stage in Amadeus. What's special about Michael Longhurst's adaption of this iconic play?
I've never seen a professional production of Amadeus so it's hard for me to view it through any other lens than the one Michael [Longhurst] has created. The play is about the fraught relationship between two 17th century composers, Salieri and Mozart. Salieri's jealousy ultimately destroys them both. We have a live 20-piece orchestra, who act as an omnipresent musical force. It's a powerful choice, and it beautifully underpins the action in the play.
What was it about the role that appealed to you?
I play Constanze, Mozart's wife. We see her over the course of 10 years, from their courtship to his untimely death. It's a wonderful part because I get to cover a decade in three hours, from a flighty teenage sex kitten to a poor, destitute mother.
What would your character Constanze Weber's Facebook profile look like?
Pouting selfies and YouTube clips of cats sneezing.
You worked on ITV's crime thriller The Level. How did you prepare to play a detective sergeant with a complicated double life?
I didn't go method or anything. I'd have to shoot myself in the hip. Some members of the cast decided to do a little more research – I know Lindsey Coulson got in touch with some police officers and spoke to them about their work. I really respect that; her groundwork is reflected in her performance. She is excellent as Newman. However, I felt Nancy's motives were personal rather than professional. I learnt the lines and imagined how I would feel if I experienced that kind of trauma.
Writing involves hours in front of a computer, pouring your heart out to produce a draft that will be quite brutally pulled apart and changed. Sometimes only a few pages are salvageable. You have to be prepared to let go of a lot of hard work
You received an Edinburgh Fringe Festival award for your stage play, Mush And Me, which led to you writing for Sky's Hooten and The Lady, starring Ophelia Lovibond and Jane Seymour. What are the hardest and most rewarding elements of scriptwriting?
Writing means I can be a little choosier about acting work, which is a lovely position to be in. That said, writing can be time consuming and incredibly frustrating. With acting you get the immediate satisfaction of bringing something to life. Writing involves hours in front of a computer, pouring your heart out to produce a draft that will be quite brutally pulled apart and changed. Sometimes only a few pages are salvageable. You have to be prepared to let go of a lot of hard work. I struggle with that. Obviously when you arrive at a draft that works, it's incredibly satisfying.
First piece of writing you remember feeling proud of?
I did a piece of spoken word poetry at an open mic night at the Theatre Royal Stratford East. I was horribly nervous, but I was also really curious to see the reaction. It went down really well. As cheesy as it sounds, it made me feel like people might care what I had to say. People talk a lot about cultivating your 'voice' in writing. I think that's about sharing your unique sense of humour and world view, but making it accessible to other people.
If you could play any dream stage role, at any theatre, which would it be?
Amanda Wingfield in The Glass Menagerie at The Donmar Warehouse.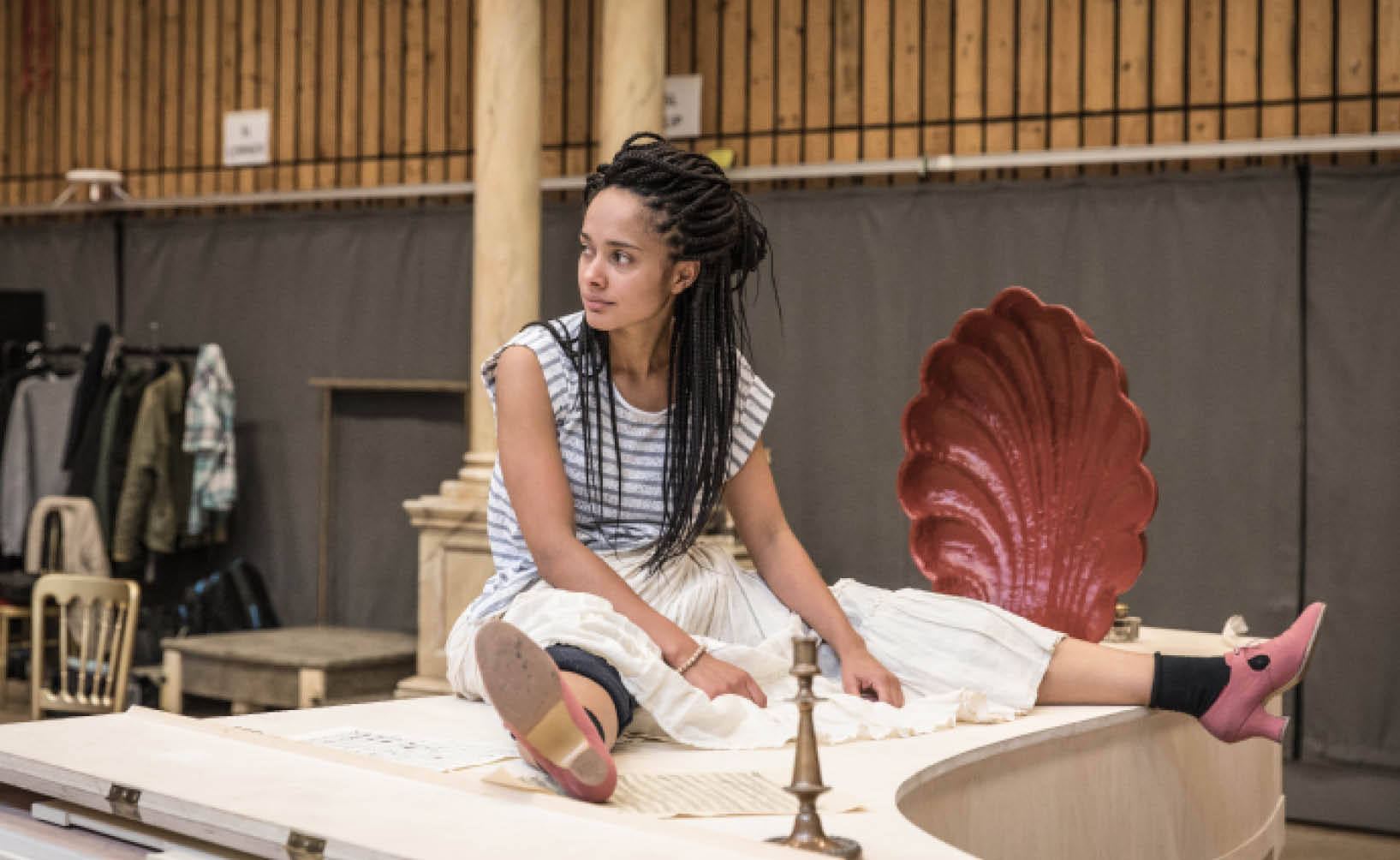 Last book that resonated with you?
The Chrysalids by John Wyndham. It's set in a dystopian future where mutants are outcast from a puritanical rural community. Some people develop telepathic skills. It was a really bizarre read but I got through it in a couple of days. Like The Crucible meets X-Men. I hope someone has the rights, it would make a trippy TV series.
Any icons?
Marlon Brando, Sophie Okonedo and Mickey Rourke. I think Philip Seymour Hoffman was extraordinary.
When you're on the other side of the screen, what do you like to watch?
I've been watching (and enjoying) National Treasure, Fleabag, Stranger Things and Game of Thrones. Hollyoaks and Stage School are my guilty pleasures. My favourite TV show of all time is South Park. It makes me cry with laughter.
How did you ring in the New Year?
I had a matinee at New Year that finished at 5pm, then I hotfooted it up to Liverpool with my boyfriend for a dinner party at our friend Daisy's. I'm an organisational freak, so I'd already told her to expect us at 8.45pm. If there'd been no food left I'd have been fuming.
Any resolutions for 2017?
I'd like to cut down on sweets and crisps. I'm really quite disciplined when it comes to other aspects of my life but I gorge on junk food. I think we all need some sort of vice, but I wish I could have one biscuit instead of the whole packet in one sitting.
Person you call in a crisis?
It depends. If anything's broken, falling apart or exploding, my dad. Emotional disasters are saved for my mother, best friend or boyfriend. Whoever will give me the most sympathy.
Favourite unsung place in London?
The Everyman Cinema in Barnet.
Ideal way to spend a day off?
I'd go to the gym and have a good work out before heading into town to watch a matinee or a film. After that, I'd go for a long walk and listen to a couple of podcasts. Then I'd go to a friend's house, sit on their bed with a massive Domino's and a five pack of Mini Rolls all to myself and watch Lord of The Rings.
Sum up your day-to-day style in one sentence…
Prepubescent boy with a sensible backpack.
What advice would you give to anyone trying to make it in writing or performing in the current creative landscape?
Most actors in the UK live below the poverty line and the average unemployment rate is around 90%. I knew that when I decided to do this and I've managed to keep my head above water. I really do think that's down to hard work and low expectations. I know the odds are against me every time. When you get an audition, you have to be prepared to drop everything and work your arse off. If you are prepared, talented, polite, and show enthusiasm for the work, you will be remembered. You may not get the job, but you will be called upon when the time is right.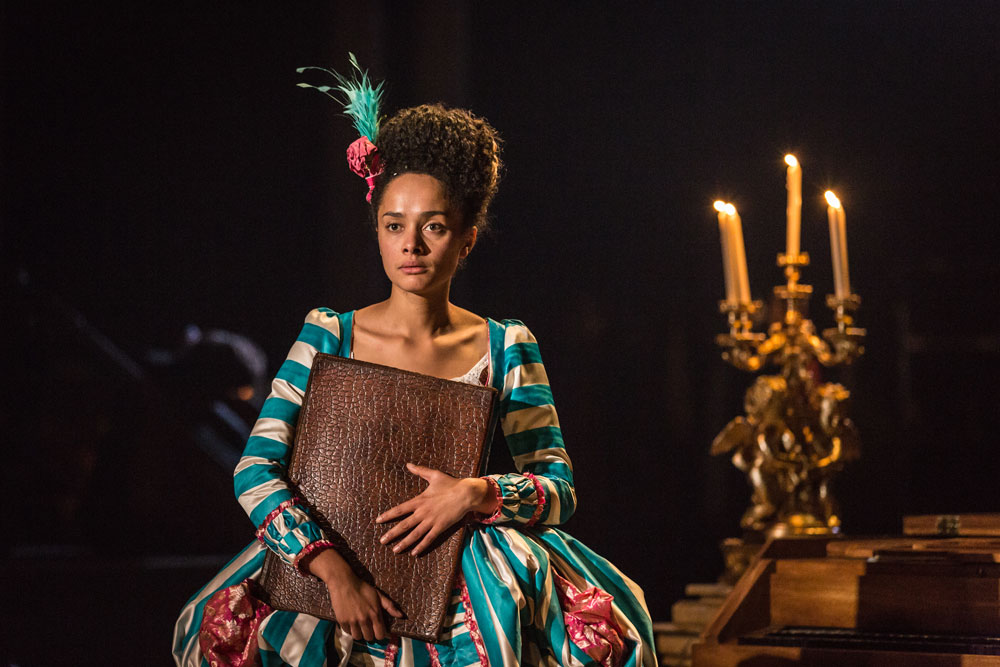 Performances up to 1 February 2017 at the National Theatre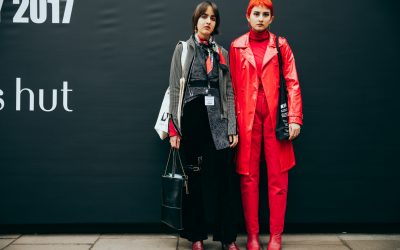 From bloggers to Editors-in-Chief, we round up the best of the street style contingent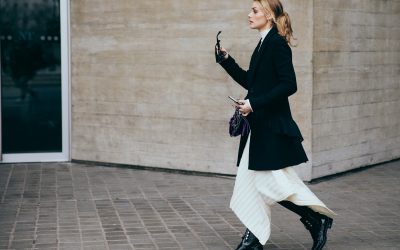 From bloggers to Editors-in-Chief, we round up the best of the street style contingent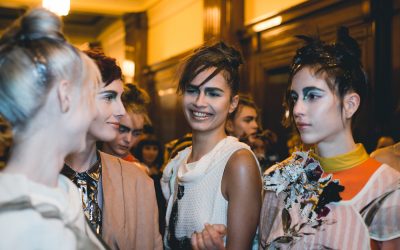 The eco-friendly brand presented a painterly, nature-inspired collection for their second catwalk appearance