At PHOENIX, we're not shy of putting ourselves on a pedestal and draping 'pretty darn good talent scouts' medals around our necks. With that in mind, we'd like to introduce you to the most enigmatic live gig contenders of 2016, a new era of raw, dark, rock 'n' roll: Sweat.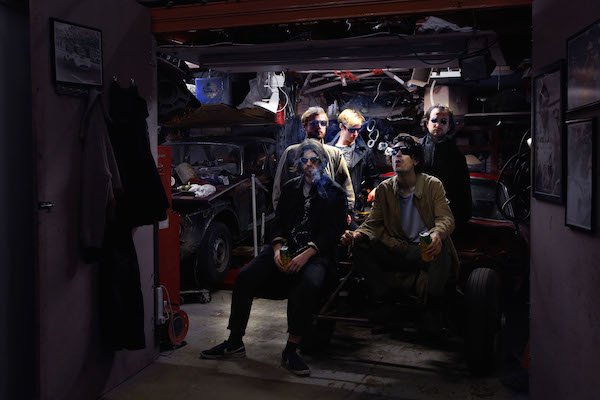 Annie Mac has already confessed she 'knows nothing about them' but 'loves them', and has played them on her New Names Radio 1 show. Fresh out of Peckham, the five-piece band can be found entertaining crowds at Brixton's venue The Windmill and Angel's popular haunt, The Lexington. Sweat describe their sound as "apocalyptic, woozy in a deteriorating way, sleazy, accusing, psycho-enthused and lyrically ironic, with the tension released by the groove."
Heavily influenced by the late David Bowie, Iggy Pop and even the Spice Girls, they're not afraid to make some wild sounds and push the boundaries of traditional music into outer space.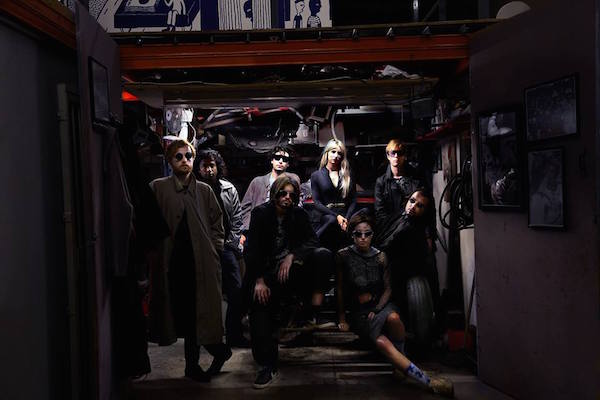 Sweat have today released a new video for their first release Be Complete, featuring a PHOENIX team member appearing as the blonde accomplice. It's a far cry from the boy band music video norm: exit the hand-on-chest dance routines and heartache expressions, enter a neo-noir, Blade Runner-esque tour de force.
The low fi, blinking video – reminiscent of tripping out whilst watching TV with a significantly low pixel count – was filmed in Tokyo and Peckham, and follows a sci fi prototype heroine being chased by a brooding, mysterious male, aka frontman Dante.
[youtube]-ACXhZ4OtAo[/youtube] 
Accompanied by Gamaliel on keys, David on bass, Joe guitarist and Matt the drummer, Dante sings of his persuasion and perusal of an unsuspecting female, apparently playing 'hard to get tonight'. Guitar riffs ache like metal being torn in a twisted account of what she's 'missing'. It becomes obvious that this isn't a straightforward search for love…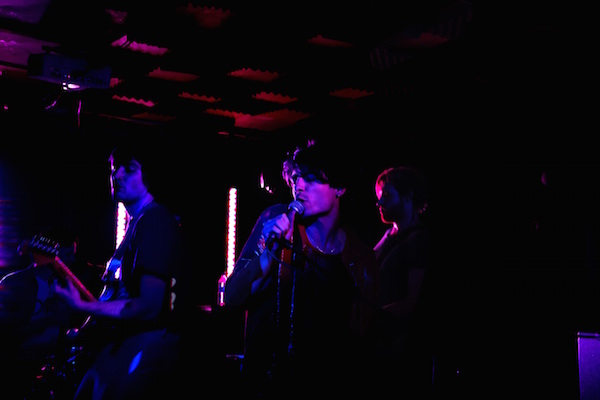 You can catch Sweat at their launch gig on Wednesday 20th January at The Waiting Room, 175 Stoke Newington High Street, N16 OLH.
Tickets are available to purchase here.
Words: Freya Shelbourne