"So in what I can only describe as a serendipitous moment," writes American photographer and photo journalist Ted Russell, "I, totally ignorant of the folk-music world, was given unlimited access to photograph a nascent creative genius… soon destined for international fame, adulation, and near-deification."
That genius was Bob Dylan, that night's folk-music venue was Gerde's Folk City on West 4th Street in Greenwich Village, and the photographs he took are here in this very book: Bob Dylan NYC 1961 – 1964.
What did Russell see in Dylan that night? Oblivious to his music, though noting the audience's lack of monetary enthusiasm [Russell remarks that 'audience members were throwing in loose change, not dollar bills'], Russell set about doing as all good photographers do: capturing a feeling, a moment, and his subject's expressions. The results, taken on a series of intimate occasions after that evening, reveal a young man on the cusp of stardom. Bob Dylan would soon have the world at his feet, and the glint in his eyes suggests he might just have known it.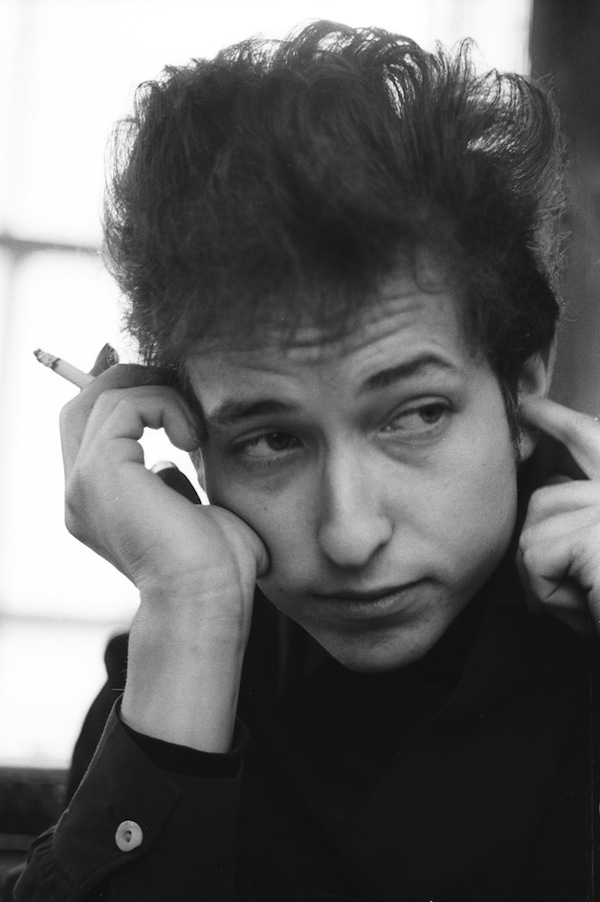 The book itself is a visual feast. It feels like a much-loved photo album of moments, distilled in time, all caught within three years in the early sixties, (1961 – 1964) of Dylan, Dylan, and more Dylan. Shot in black and white film with a 35mm Nikon, the photos are warm and intimate, a sentiment that only an instinctive photographer, or a family member, can capture.
Russell, too, was at the start of his career when he shot them – his aim was to pitch the story of a burgeoning folk-singer to Life magazine – and his talent for going incognito to ensure his subject felt free and easy is evident. It is an unobtrusive and intimate look at the folk star and his "sparsely furnished apartment".
Some of the most intriguing and brilliant portraits show Dylan sat at a cluttered desk by a tall window, in front of a typewriter, with the ever-present cigarette cocked in his mouth: a portrait of the artist as a young man. Another sees him at the bottom of a dilapidated staircase; head tipped and guitar in hand, mid-song.
We also see him and girlfriend Suze Rotolo relaxing together, on a bed, on a sofa – and typically with guitar – looking overwhelmingly contented in one another's company. They look youthfully nonchalant and carefree, photos that not only depict Dylan's burgeoning career, but the beginning of the sixties, an era of being young, free and insouciant. These are photos that "don't just tell us about Dylan's point of entry into… the world of folk music; they actually depict it."
In another excellent book, Chronicles, Dylan's much-lauded autobiography, he writes: "Folk songs were the way I explored the universe, they were pictures, and the pictures were worth more than anything I could say."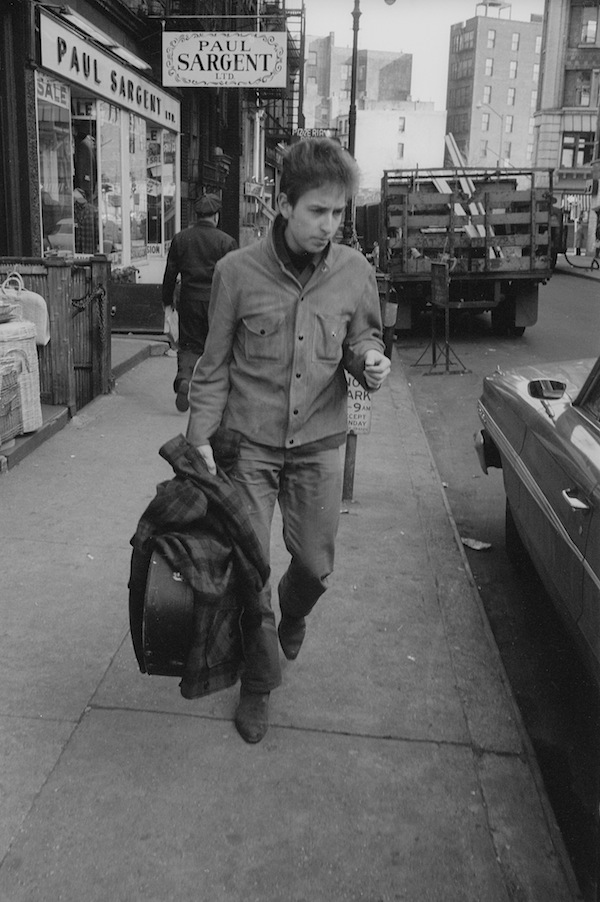 In celebration of which, here are ten of our favourite Dylan lyrics from those early, seminal years.
I was born in Dixie in a boomer shed/Just a little shanty by the railroad track/Freight train was it taught me how to cry/The holler of the driver was my lullaby – Freight Train Blues 1962
My mother was a tailor, she sewed these new blue jeans/My sweetheart was a gambler, Lord, down in New Orleans – House of the Risin' Sun 1962
With half-damp eyes I stared to the room/Where my friends and I spent many an afternoon/Where we together weathered many a storm/Laughin' and singing 'till the early hours of the morn. – Bob Dylan's Dream 1963
Gypsy gal, the hands of Harlem/Cannot hold you to its heat/Your temperature's too hot for taming/Your flaming feet burn up the street – Spanish Harlem Incident 1964
Through the mad mystic hammering of the wild ripping hail/The sky cracked its poems in naked wonder/That the clinging of the church bells blew far into the breeze – Chimes of Freedom 1964
Crimson flames tied through my ears/Rollin' high and mighty traps/Pounced with fire on flaming roads/Using ideas as my maps – My Back Pages 1964
Through young summer's breeze, I stole her away/From her mother and sister, though close did they stay/Each one of them suffering from the failures of their day/With strings of guilt they tried hard to guide us – Ballad in Plain D 1964
Oh, but if I had the stars from the darkest night/And the diamonds from the deepest ocean/I'd forsake them all for your sweet kiss/For that's all I'm wishin' to be ownin' – Boots of Spanish Leather 1964
Take me on a trip upon your magic swirlin' ship/My senses have been stripped, my hands can't feel to grip/My toes too numb to step, wait only for my boot heels/To be wanderin'/I'm ready to go anywhere, I'm ready for to fade/Into my own parade, cast your dancing spell my way– Mr. Tambourine Man 1965
Upon four-legged forest clouds/The cowboy angel rides/With his candle lit into the sun/Though its glow is waxed in black/All except when 'neath the trees of Eden. – Gates of Eden 1965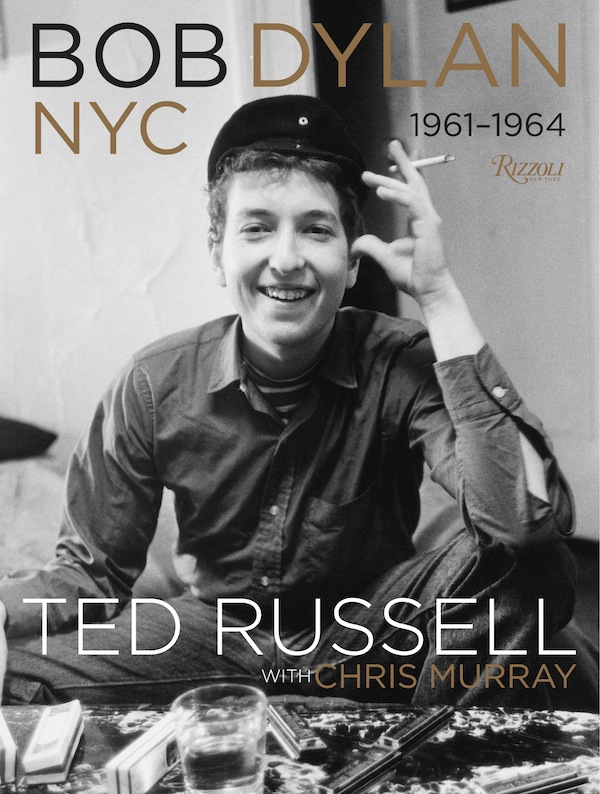 Bob Dylan NYC 1961 – 1964, published by Rizzoli International Publications, £18 
Words: Hannah Coates