It's a great time for the rock'n'roll boys in Vitamin. Fast gaining a dedicated fan base thanks to their fresh indie/electric-inspired sound, Theo, Jared, Harry and Cam have garnered praise from BBC Introducing and music blogs alike, winning comparisons to Bombay Bicycle Club and Friendly Fires. First formed in 2013 and signed to National Anthem Records, the band has toured with Sundara Karma and Rat Boy, and their new single This Isn't Love received over 100K views, recently played on Radio One.
PHOENIX sat down with the foursome to talk gigging, pranking bans and a love of Gordon Ramsay….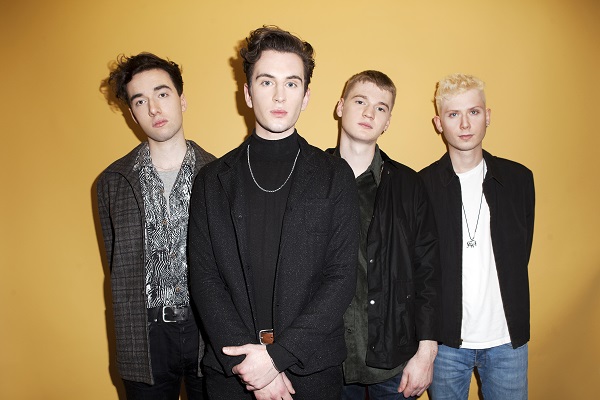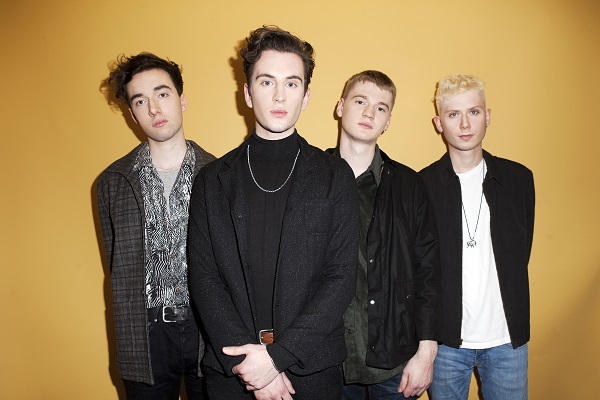 Welcome to Phoenix! How did you guys first meet?
Theo: We were actually talking about that today…
Jared: We've known each other close to a decade. Me, Cameron and Theo met in high school and we were just jamming together. Then two years ago, we were looking seriously and professionally for a fourth member to come join as a bassist. We kind of knew Harry from playing around circuits when we were young. We asked him to join and gelled perfectly.
What was the inspiration behind your band name Vitamin? It's pretty unique.
Jared: It's unique, but it's everywhere. You've already heard it – here, look [retrieves drink] it's even on my bottle. When we were thinking of names, the word 'vitamin' came to us and we were like, somebody has to have this band name, but nobody did. So it was then that we decided it had to be for us. It feels right.
You performed at Notting Hill Arts Club this month. How was the gig?
Jared:Yes! It was great. It was our first gig of the year, and if you do the maths, it's March now and that's three months.
Theo: It was getting to a point where we couldn't take it anymore.
Harry: We were about to explode.
Jared: It was our first London headline gig and maybe our second or third headline gig ever really. The room was full, the vibe was great and we got to meet loads of people.
Your song 'This Isn't Love' premiered on Radio 1 this month – congratulations! How do you feel?
Theo: Three Words: More. To. Come.
Jared: It feels like a good way for us to scratch the surface of what's coming next. That's what it feels like. Now it's about where we're going to go next and how we are going to develop. It's exciting.
Let's talk about the roles within the band. Who's the joker?
Jared: Harry cracks us up the most on everything. We have these running jokes that last the whole day.
Any pranking?
Jared: No! There's like a pranking ban. It's because we all live together, as soon as you open that door and break that seal, we just don't think it will end.
Theo: We'd all be nervous wrecks.
Harry: There were a couple of instances where we tried it for a day, pouring water over heads and jamming each other's doors with mattresses.
Cam: Those were the tame ones. They always seem to get worse. After that, we just couldn't be bothered so we left it to that.
Dad of the group?
Harry: We're still young so we joke around and call our tour manager dad sometimes. He takes that responsibility.
Cam: On a serious note, we're always emotionally there for each other. We're closer than a family would be and very much like brothers, living in each other's pockets.
Theo: It's like a really weird four-way marriage.
Best advice giver?
Jared: Cam gives the most solid advice, we'll tell you that straight!
Cam: Thanks guys.
Any good gig anecdotes?
Jared: We did a string of residency gigs in our home town. On the last one, we decided we were going to have a house party with our mates, and mid-set we invited the whole crowd back to our house.
Sounds cosy…
Harry: We live in a fair size four floor house… [pauses and grins] it's cheap in Leeds.
Your musical style has been compared to Bombay Bicycle Club, Empire of the Sun and 1975. Do you see the likeness yourselves? 
Theo: It's something that's very flattering obviously, because these bands are very successful and have a distinguished style. The truth is that we find it very difficult to compare ourselves to anyone else; it's just the nature of the business to make comparisons.
You previously stated that your dream collaboration would be with Daft Punk.  Which other artists would you love to make music with?
Jared: Empire of the Sun would be pretty amazing.
Harry We'd also really love to write with someone like Julian Casablancas – would totally get a buzz off that!
Theo: Then there's Kanye…
Cam: We think we could actually make some really good music with Kanye! Think along the lines of My Beautiful Dark Twisted Fantasy.
Lastly, tell us one thing about yourselves that might surprise us?
Harry: Gordon Ramsay follows us on Twitter!
Cam: We kind of pestered him for a while so he just ended up following us. We think he quite enjoyed it.
Perhaps he could be in your next video?
Harry: We'd love that.
Jared: You know what would be even better – if Ainsley Harriott was in it too.
Theo: Gordon Ramsay and Ainsley Harriott having a fake fight. That is the video we want to see…
Interview: Saira Mirza