Here, she talks food fads, wardrobe staples, and being slutty for pastry
Creative Director & Stylist Stevy Wang
Photographer Louise Deacon Lander
Hair and make-up Rosita Di 
Model Tess Ward @ Models1 UK
S he's a model turned chef, food writer, author and food consultant, with a touch of the glowing yogi about her, too. Quite frankly, it would be easy to begrudge Tess Ward if she wasn't so damn likeable. Her brand of 'healthy hedonism', as she describes it, has swiftly amassed a dedicated following, with her Instagram head count alone exceeding 60,000. But the Le Cordon Bleu-trained beauty is far more than an Insta-cook, having penned whole foods bible The Naked Diet and food blog The Yes Chef. Here she talks food fads, wardrobe staples, and being slutty for apple strudel.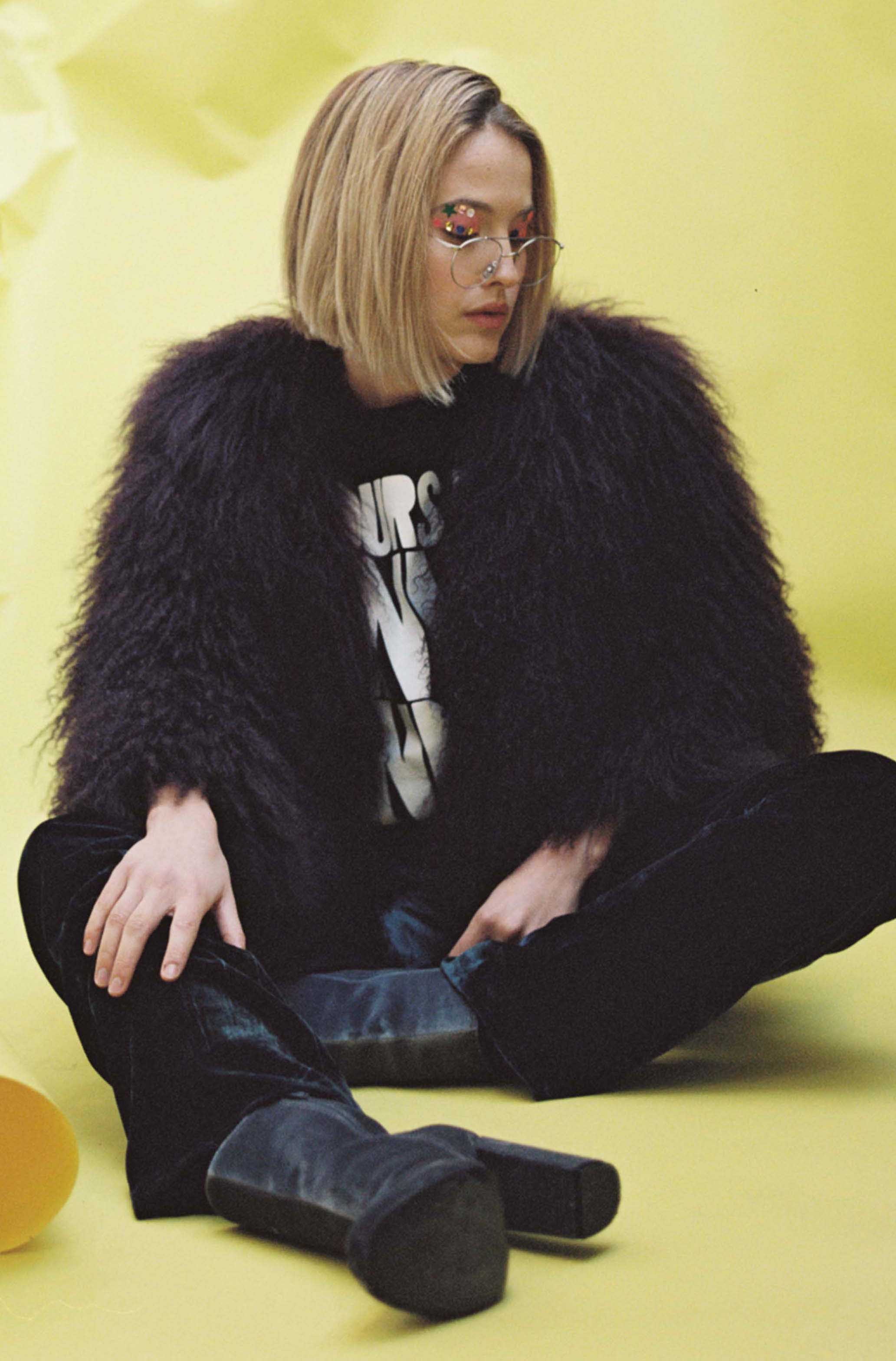 How did you first get into cooking?
University was where it all began, really. A big kitchen, lots of hungry friends and a strict budget were the three catalysts. There's nothing like cooking for the people you love to ignite your passion.
How did your culinary journey unfold from there?
It's been an interesting road. I certainly didn't expect to be back in front of a camera! More hidden away in the back of a kitchen.
How and where do you find your inspiration for new recipes?
All over – in old books, travel, and of course trial and error.
There are so many food fads out there; what's your advice on how to navigate through them?
Cook the food you want to eat and don't be pretentious about it. No one likes a preachy know-it-all!
Go-to meal?
I'm an impatient cook, so if it's for me, it's something quick. I do love cooking breakfast! Baked eggs, pancakes, or waffles…
First meal you mastered?
Boeuf bourguignon, or beef stew! My mum is a farmer's daughter so it was often hearty food.
What is the one piece of kitchen equipment you can't live without?
A good chef's knife and a decent set of pans.
What is your guilty pleasure?
Panettone, apple strudel and almond croissants, I'm a real pastry slut!
FUR JACKET, FLORENCE BRIDGE
TEE, HOUSE OF HOLLAND TEE
VELVET TROUSERS, JIL SANDER VINTAGE
BOOTS, TOP SHOP
SILVER GLASSES, CUBITTS BINGFIELD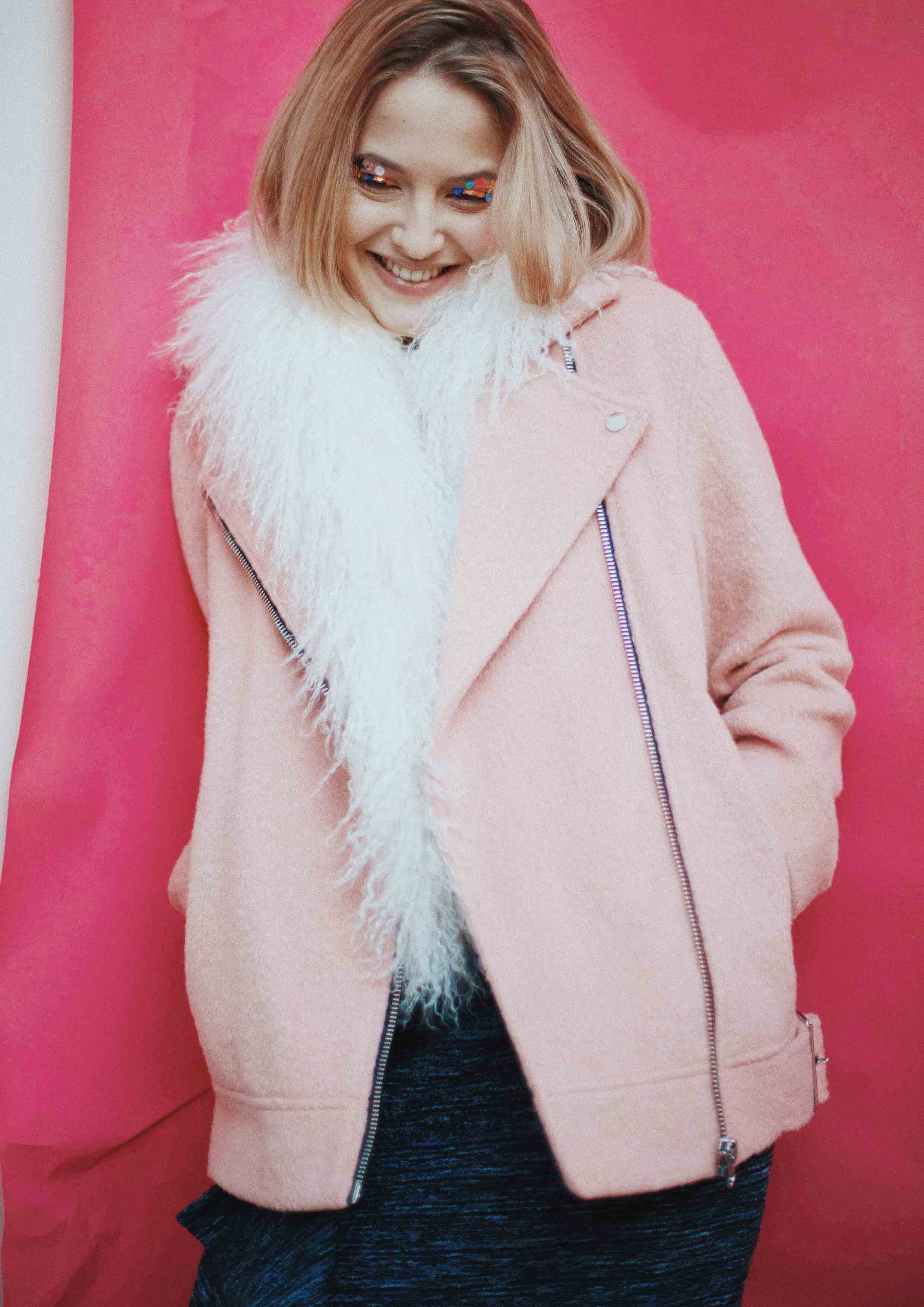 JACKET, TOP SHOP
FUR COLLAR, FLORENCE BRIDGE
SKIRT, LULU LIU
Where in the world represents food heaven for you?
Thailand and Sri Lanka equally! The authentic local foods are different to what people interpret as authentic here.
Three favourite London eateries?
The Dairy in Clapham, Kiln, or Raw Duck in Hackney.
Who would you love to spend a day cooking with?
I love chefs who cook in different styles. Some of the most exciting chefs for me though are Dean Parker (The Manor, Clapham) and Tom Sellers (Story Restaurant).
What came first for you, food or fashion?
Fashion I guess, but food has my whole heart.
When did you start modeling?
When I was 19. I did it briefly but it didn't really completely sing to my heart so I decided to take a break from it for a while.
Style or comfort?
Comfort!
What are your essential pieces in your wardrobe that you cannot live without?
Leather trousers and oversized jumpers. Exactly the same thing for day and night, with a good bit of bling and a pair of heels thrown in. 
Where do you shop for clothes?
Sézanefor shirts, anything leather from Acne, Levi's jeans always, Isabel Marant for tailoring and jumpers. I love RIXO London and Realisation Par for cute dresses and Dannijo for jewellery. Undies-wise I love my soft cotton bottom hugger grannie pants from Marks&Spencers!
Words to live by?
Life would be boring if it was always easy.
Who is your biggest inspiration in life?
My dad! Endlessly hilarious and hard-working as anything.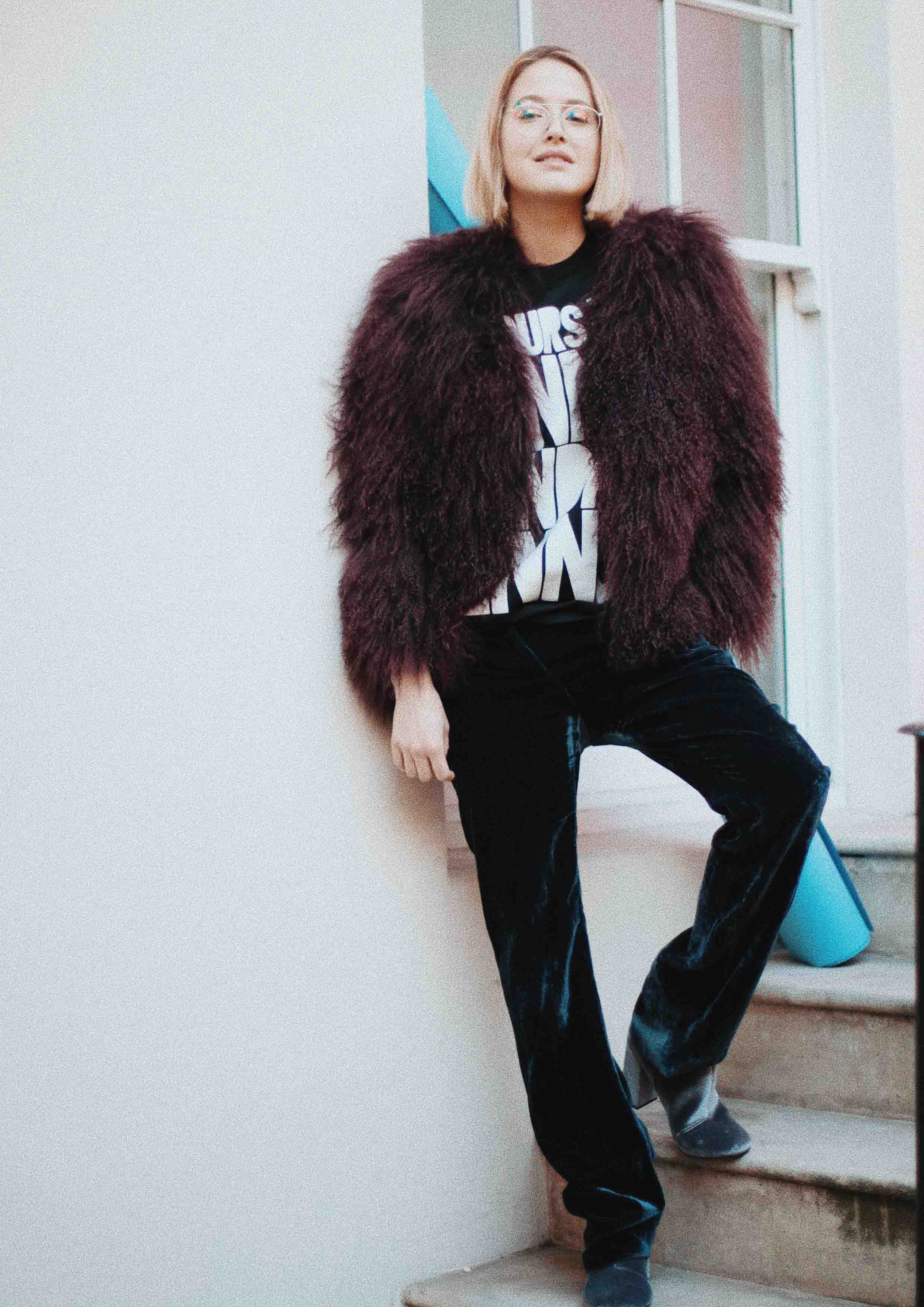 If you could live in any era, which would it be?
1930s prohibition. I would have been a great gangster's moll!
What song is stuck in your head right now?
Jorja Smith's A Prince.
What beauty items can you not live without?
Pai Skincare Rose Hip Oil. Dr Dennis Gross Fruit Peel Face Wipes, too – they're the best exfoliators! A friend got me into clay cleansers recently, they're great for sorting out clogged, dull skin.
How do you keep fit?
I spin once or twice a week, do yoga and reformer pilates. A balance of energising and calming exercise is key!
One piece of advise for women?
Don't get distracted by other people's opinions. The woman who doesn't require validation from others is a powerful force!.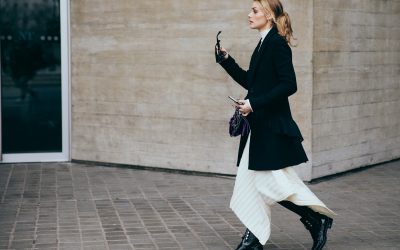 From bloggers to Editors-in-Chief, we round up the best of the street style contingent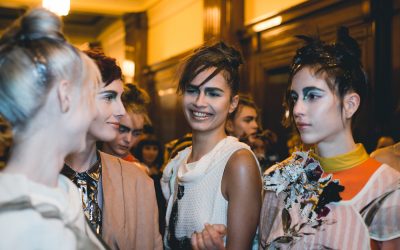 The eco-friendly brand presented a painterly, nature-inspired collection for their second catwalk appearance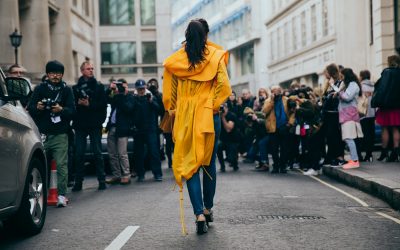 From bloggers to Editors-in-Chief, we round up the best of the street style contingent