5 of the Best... Hidden Bars in London
From unmarked doors and vaulted cellars to phoney detective agencies, spice up your drinks order with an element of mystery
Words  Mary-Jane Wiltsher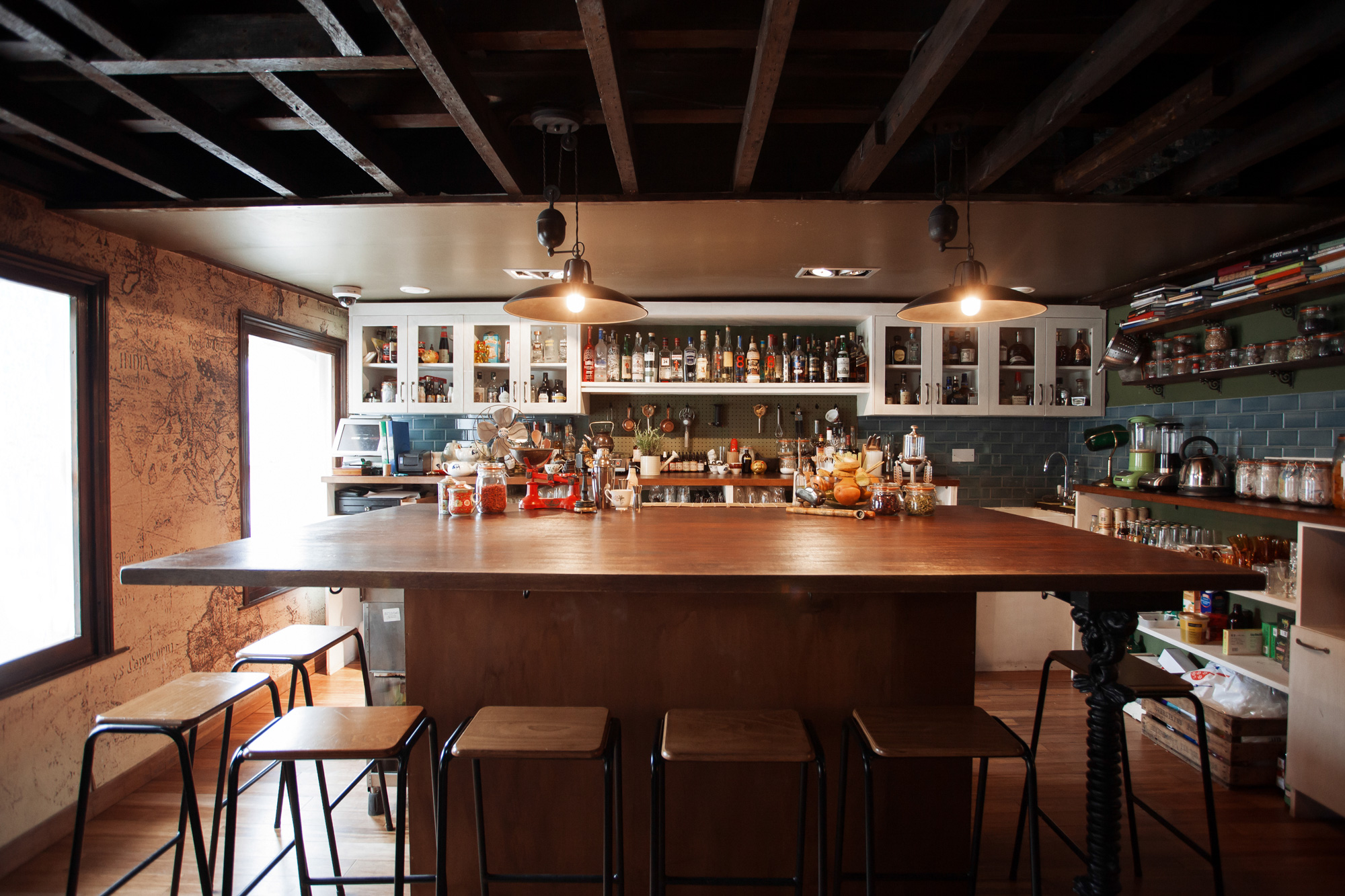 The Jade Door, 15-16 Gerrard Street, Chinatown W1D 6JD
Located behind an unmarked jade door in the lantern-studded heart  of Chinatown, this historic town house operates as a three-floor cocktail bar and dim sum parlour. The opium den influence feels atmospheric rather than overbearing, with rooms painted in shades of antique red and tea green, dotted with inked Chinese vases, medicine bottles, battered armchairs and yellowing maps. It's a bit of a maze, too. There's the dimly lit apothecary bar with its glinting vessels and large central table, a casual dining room serving steaming baskets of dim sum, and a cosy attic bar up top. Order Opium #6, the house cocktail, served in an opium pipe and accessorised with dry ice so that it arrives erupting smoke. Luckily the blend of oolong tea, ginger, cactus, pimiento and tequila lives up to the theatricals. 5pm-3am Thurs-Sat, 2pm-midnight Sun, 5pm-1am Mon-Tues, 5pm-2am Wed
No Results Found
The page you requested could not be found. Try refining your search, or use the navigation above to locate the post.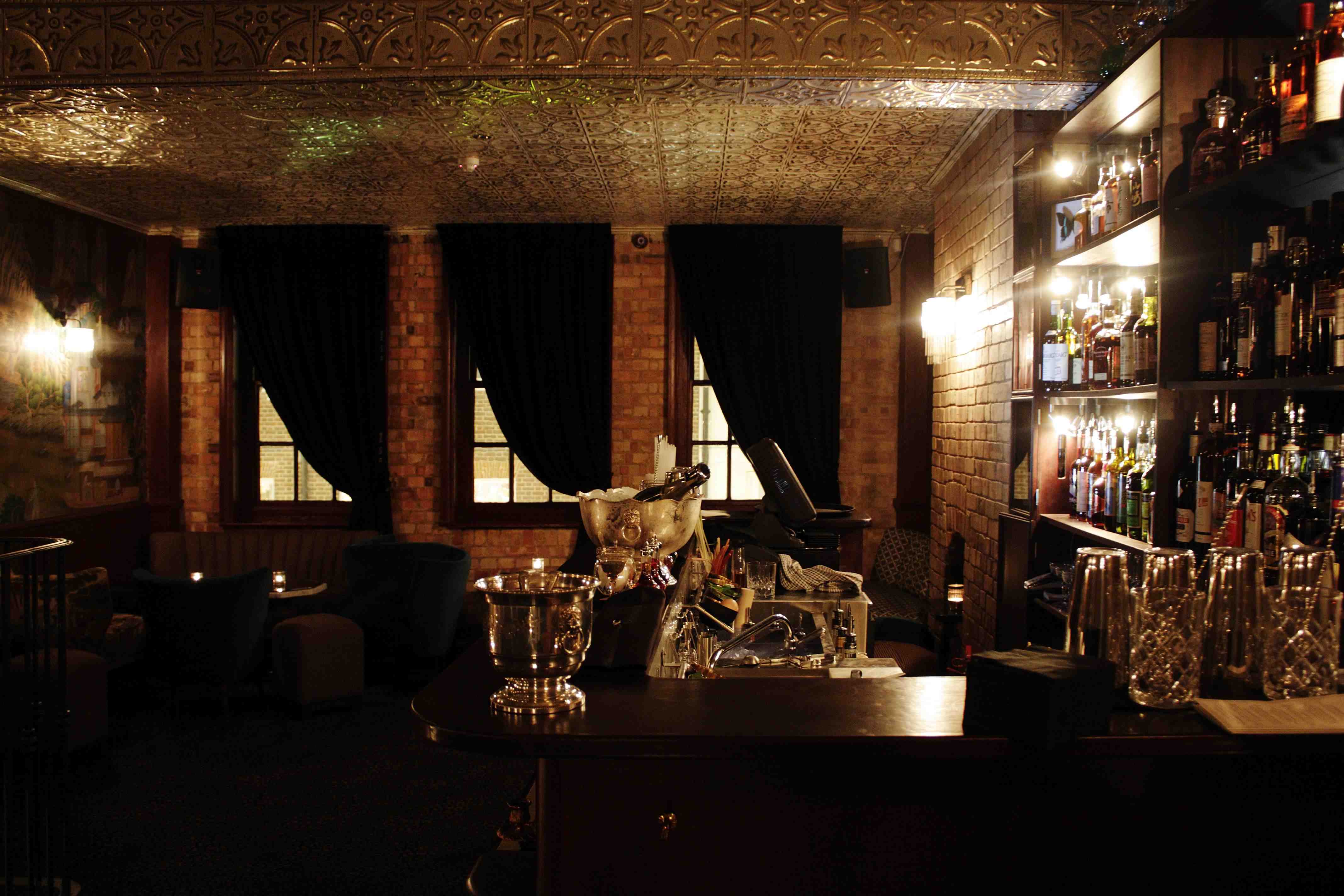 Experimental Cocktail Club
13A Gerrard Street, W1D 5PS
With its mass of exposed brick, piano and glittering chandelier, this Gerrard Street joint combines debonair Mad Men vibes with plenty of Parisian charm. The interior is plush with some artful wear-and-tear and avoids veering into stuffy territory, making it a date night favourite.  Venture beyond the peeling door and up the stairs to find chattering  groups and entwined couples dining on charcuterie and cheese under a gilded ceiling. Cocktails don't come cheap, but the flavour combinations are worth it, with an impressive selection of 1950s vintage gins and delicately spiced vermouths. Open 6pm-3am, reservations recommended but not mandatory.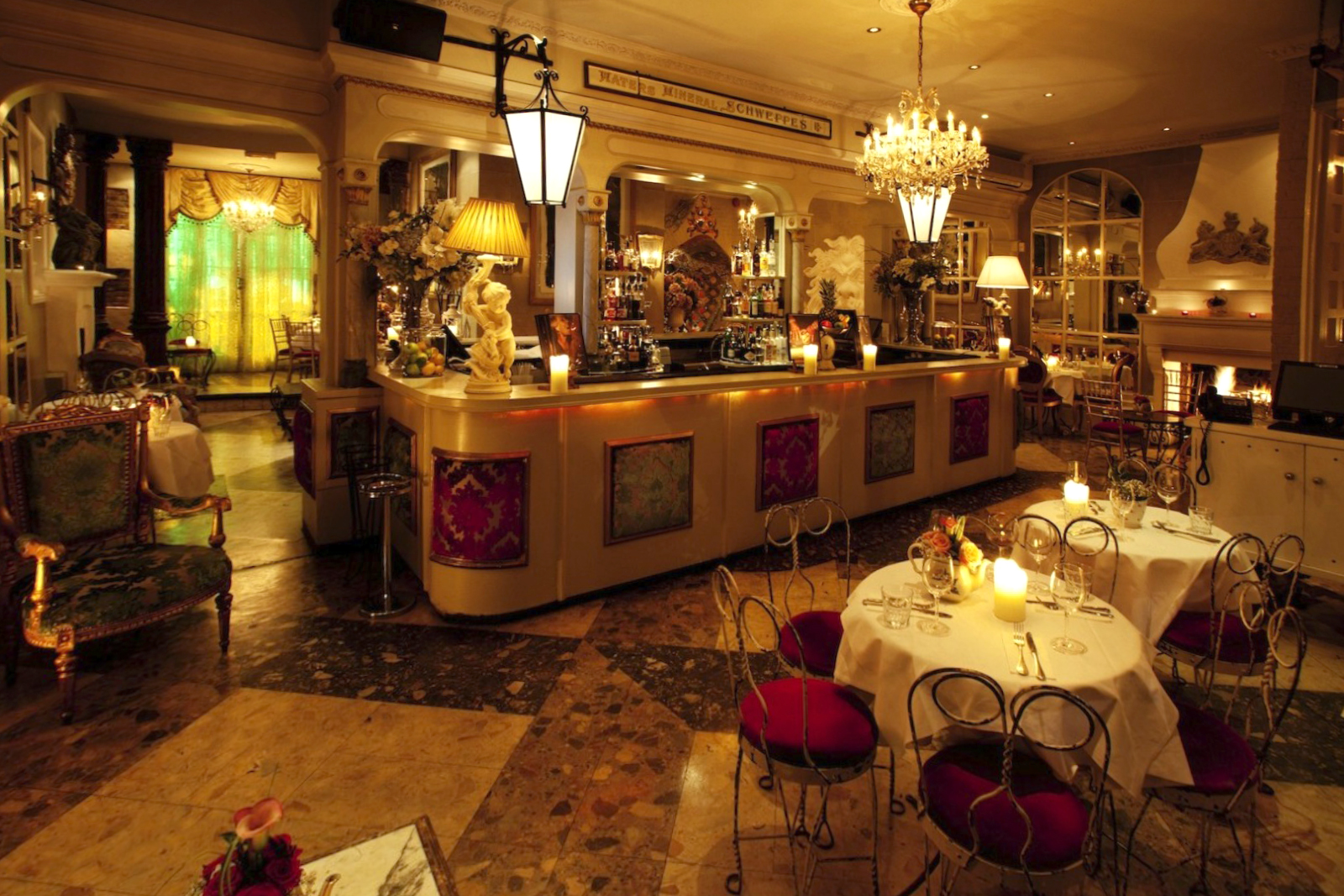 Evan's & Peel Detective Agency 
310C Earls Court Rd, SW5 9BA
Do you like your dirty martini with a side of am dram? If so, Evans and Peel has your name written all over it like a priority file. In order to secure an appointment as this super sleath's cocktail emporium you must first submit the details of your case. Perhaps you had your grandmother's  pearls robbed in broad daylight from your Holland Park home? Are you trying to track down your cheating son of a gun husband Roberto 'Two Guns' Fettuccine? Whatever the issue, divulge all facts and clues via the website to receive details of the secret entrance, and expect some questioning on arrival. Inside, sticky ribs and tender beef brisket are served with bottles of booze furtively delivered in brown paper bags. Don't miss the smoky tobacco-infused bourbon, it's like a Raymond Chandler novel in a glass.  Open 5pm-midnight Tue-Thurs, 5pm-00.30 Fri-Sat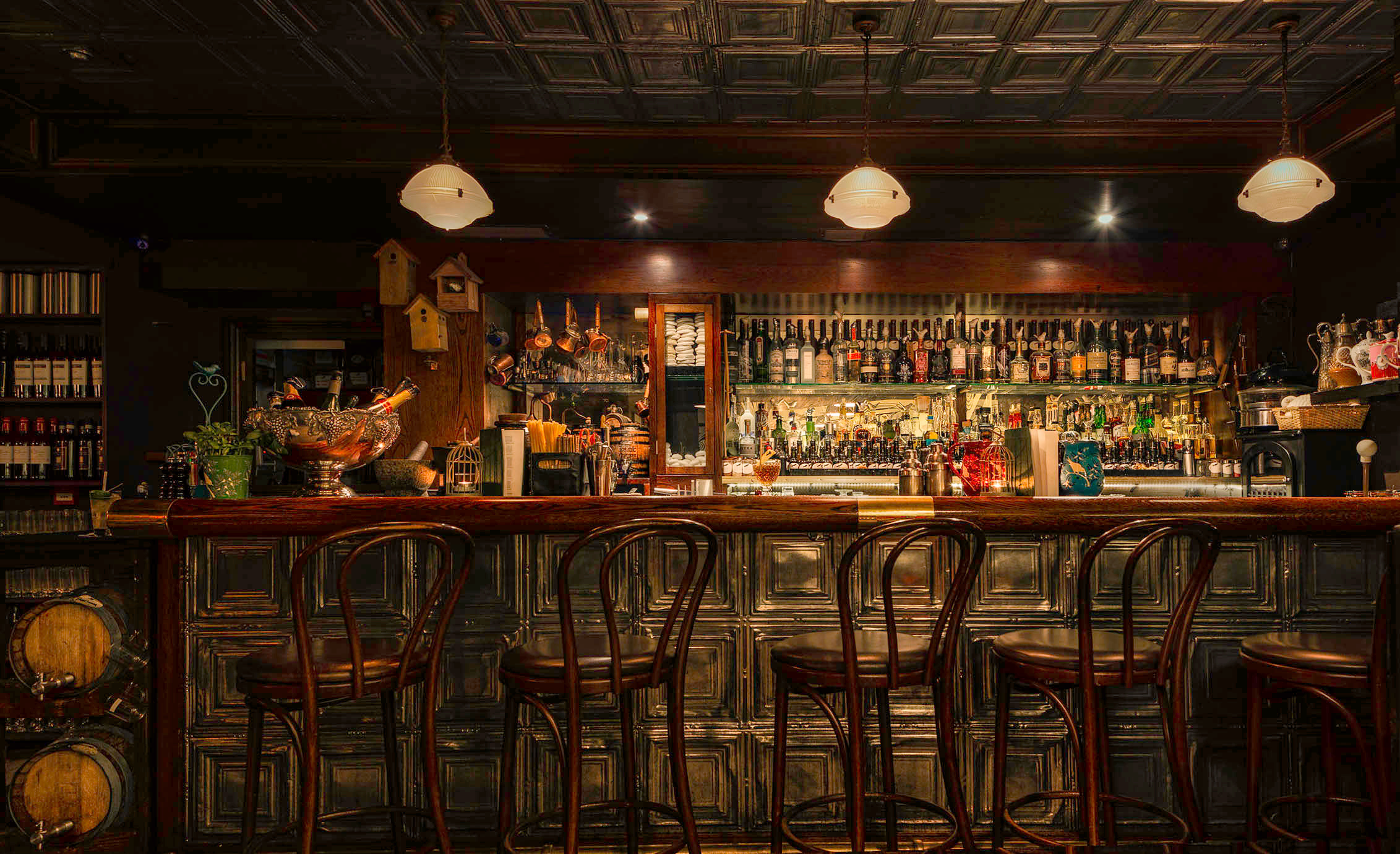 Anyone tiring of the unrelenting speakeasy bar trend should be referred straight to Nightjar. These guys do prohibition with class. A short stumble from Old Street roundabout, the underground drinking den regularly showcases excellent live jazz and blues bands; you can catch Kansas Smitty's: Smitty's Big Four raising the roof there on 7th October.  The softly lit interior is poised and polished, with a glossy wood  paneled ceiling and walls hung with intricate bird prints. A diligently compartmentalised drinks menu separates pre-prohibition from prohibition, post-war from Nightjar classics, and so on. Try McKinley's Delight, a warming, woody concoction of Woodford rye, barrique  grappa, spruce dry liqueur, morel infusion and apple ice wine. If the whole speakeasy thing still seems a bit passé, the same team run a bar-turned-curiosity-cabinet called Oriole underneath Smithfield Market. 6pm-3am Fri-Sat, 6pm-2am Thurs, 6pm-1am Sun-Wed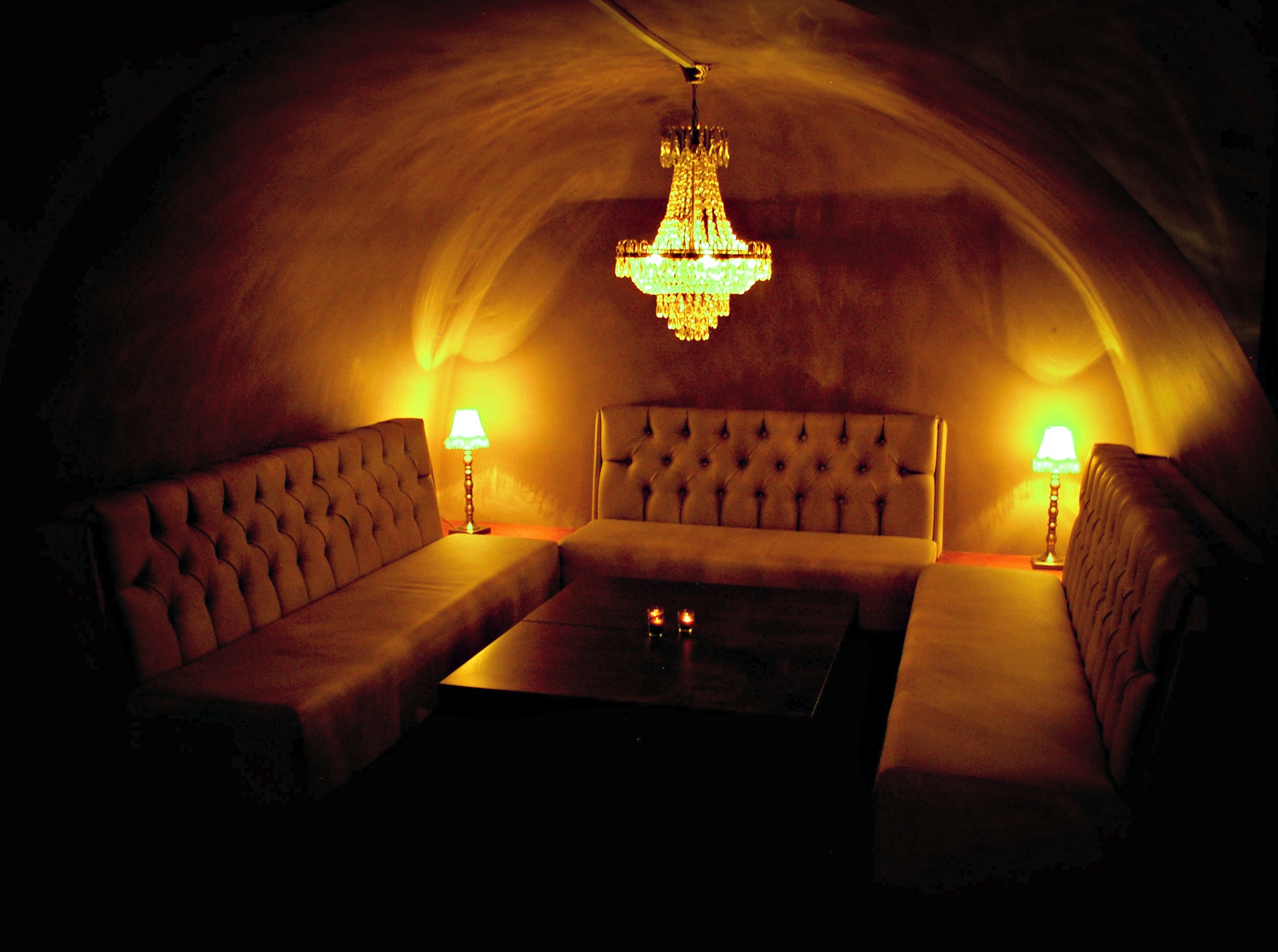 50-54 Blandford St, W1U 7HX
Swing by Marylebone's vaulted 19th century cellar bar and you'll soon discover that the folks at Purl have some Heston Blumenthal wizardry up their sleeves. Long-established, pleasingly kooky and rarely out-cooled, this subterranean gem toys with subtly flavoured foams, liquid nitrogen and foggy aromas to transport you to a new dimension. In fact, Purl has become so popular that booking ahead is invariably essential, but don't let that put you off. Secure a space amid the pleasing muddle of leather Chesterfields and velvet armchairs, and order a Corpse Reviver in honour of All Hallows month, accompanied by a wobbly side of grape jelly. As the website helpfully points out, they also serve three flavours of wine: red, white and pink. 5pm-11.30pm Mon-Thurs, Fri-Sat 5pm-midnight
Words: Mary-Jane Wiltsher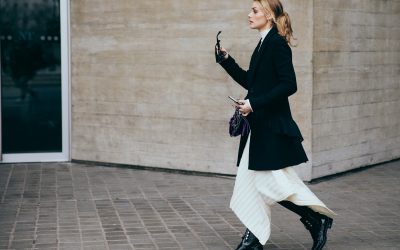 From bloggers to Editors-in-Chief, we round up the best of the street style contingent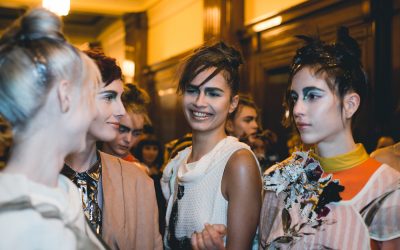 The eco-friendly brand presented a painterly, nature-inspired collection for their second catwalk appearance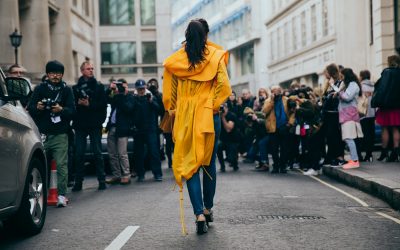 From bloggers to Editors-in-Chief, we round up the best of the street style contingent