This Easter, let the SOLSINE shine in…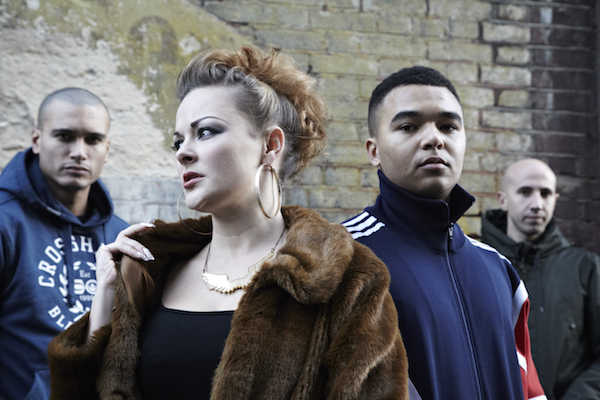 Easter is, for most of us, a rather odd time of year – spiritually hollow, inevitably rainy and overindulgent, when it should be the perfect opportunity to spring-clean your body and soul. So this year, may we suggest that you ditch the mini-eggs and head to SOLSINE's Easter Sunday gig instead?
The London-based music collective, which was formed mid-2014 and whose style ranges from garage and drum and bass to old skool and deep house, have one constant: an ability to get you dancing like a maniac and grinning like a child, for hours on end.
The current line-up features founding duo Ben Johnson and Raphael Zak, accompanied by three female vocalists – Nadine Wild Palmer, Mila Falls and Hannah Symons (currently on The Voice) – plus male vocalist Brownie and rapper Santego. They've come far in a year; highlights include performing on NME and Kiss FM, remixing for Florence And The Machine, reaching number one on The Hype Machine, supporting Laura Mvula on tour, and working with emerging artist Major Look.
But the real buzz is coming from their group of grassroots fans. With accolades like "A journey through raves of the past, recreating that feeling that everyone who's had the best night of their lives at a rave has on the bus ride home" and "Your music is a little bit of my 90s, a bit of my 2000's and everything I love about now. It has everything I want in one track", it's easy to see why their high-energy shows have become hot tickets.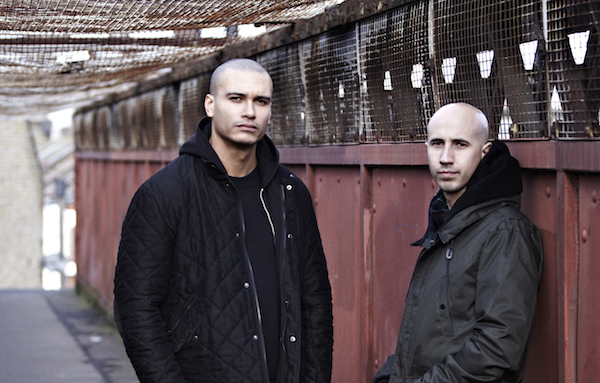 We sat down with Raph and Ben to ask about the past year, their sound and their style. And for those PHOENIX readers stuck at home this Easter, they put together the perfect playlist to get us raving round our living rooms.
Describe your sound in one sentence.
Raph: Such a difficult question to answer without either sounding like every other producer or wildly pretentious and self indulgent. I guess our music sits between garage, old skool and jungle. So maybe Gold Skungle? Could that become the next new sub-genre?
Is there a story behind the name?
Raph: Yeah it's a mix of two words that have a meaning to us. Sine which is the root sound-wave and start point of a lot of sound synthesis, and Sol, for Sun, source of our light (yes, we are way way deep). Our music's always been festival orientated so we feel the emotion behind the name suits our sound.
Best gig so far?
Ben: We did a gig at The Social, off Oxford Street, that was rammed with people singing along to our songs. Couldn't really ask for more!
And the worst?
Raph: We had a gig where a random homeless guy got on stage and starting mc'ing for our warm up act, which in a film or viral video would have been really inspiring and poignant, but in reality it just wasn't. Also that night we set off the fire alarm with our smoke machine and the fire brigade was called out. We spent half the night waiting outside and had to cut it short. Being able to tell the story and really laugh is, I suppose, the one positive of that night!
Who would you love the chance to perform with?
Ben: Adele is an amazing British act I'd love to work with.
Raph: I'd like to work with a bunch of different people, singers and producers. More than performing I'd like to just sit in the studio and jam with artists. I'd be happy just hanging out whilst producers like Canblaster, Shadow Child, Living Graham Bond and Swindle make their music, seeing how other people work can really inspire and trigger new ideas.
Most stylish band member?
Ben: Raph, for his epic hair dos.
Raph: Yes. I have a bald head.
Why is this going to be an exciting year for you?
Ben: We're supporting Scroobius Pip, have dates booked at Ibiza Rocks this summer and our first single 'Deeper' has had support from Kiss FM and Radio 1. Also really looking forward to the next single coming out.
Plug your next gig. 
Our next gig is at The Stillery, Camden on 28th March supporting Scroobious Pip – we're on at 8.30pm so come early. AND we have a second session booked in at The Social, Easter Sunday, 5th April – which judging be the last one should be epic, and just a bit sweaty.
Find SOLSINE's PHOENIX playlist here.
Words: Molly Flatt