Four years ago Sebastian Furrer and Alex Björklund formed Cazzette after a chance meeting via old school social media platform MySpace. Now rising stars of the EDM scene, and following in the footsteps of other masked DJs such as Daft Punk and Deadmaus (check out their giant cassette heads), their new EP 'Desserts', is out today, and is a an amalgam of R&B, disco and soulful vibes. With genre lines sufficiently blurred, the Billboard-chart toppers are forever finding new ways to mix musical styles, to create their hybrid and highly evolved Cazzette sound.
The new record features Together, a bouncy, bassy disco club tune; Genius – a melodic ode to Balearic house; State of Bliss a sexy, euphoric electro inspired number; while Solo Para Ti with its sensual, stripped back Latin vocals has European hit written all over it; finally Dancing With Your Ghost with its sweeping synths and breakbeats is a classic example of modern, dance music inspired R&B.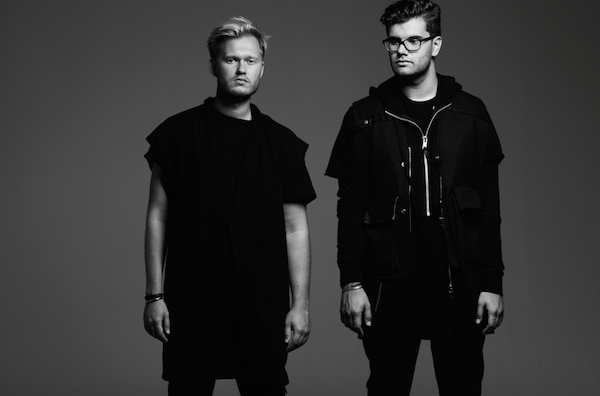 Under the guidance and tutelage of super-manager, Ash Pournouri (the man responsible for Avicii's worldwide success), they left their major label deal with Island Records in search of creative freedom. Their genuine love for music and the passion with which they discuss the creative process is palpable. More impressive still is their working relationship, which they agree is based on mutual doses of respect and trust in each other's vision.
PHOENIX spoke to them about their music, the collaborative process, and what we can expect from their upcoming EP.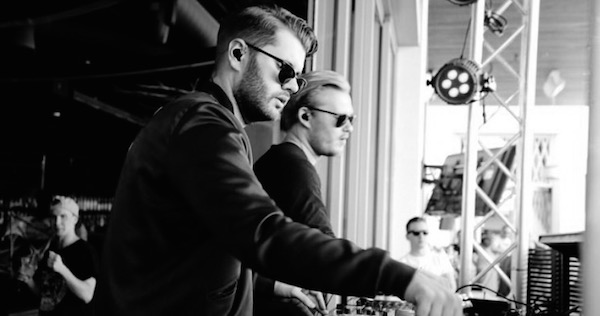 How did your separate musical careers begin, and how did you meet and create Cazzette?
Alex "I started producing around the age of 14 or something. I wanted to create my own music so naturally it led me to the electronic scene and I kind of steered my whole life in that direction. And then a while later I met Seb online, on MySpace, and we just started talking and sending tracks and a little while after that we formed Cazzette together with Ash. That's a very brief version!"
Seb "My dad is Italian so he always used to listen to electronic music, he introduced me to it as a kid, and that's how I got a big love for it. I never really had a chance to play instruments because we lived in a small apartment building, and if you were playing an instrument the sound could be heard by the neighbours, so making music on the computer with headphones was kind of the perfect thing to do, and after just a few months I thought I could never do anything other than this. When Alex and I started working together we figured out after a while that we needed a manager and then by coincidence I was watching an Avicii interview on YouTube and he was talking about this Ash guy, so I just thought maybe I should just email this guy. So on Friday morning I just sent a random email and yeah he loved our stuff and we started working together."
When there are two creative minds collaborating, how does a song evolve from an idea, to the finished product?
Alex – "Seb and I rarely sit in the same room."
Seb – "He means never!"
Alex – "I feel like it makes sense because it is important to get your creative freedom and time most of all. Because if I want to spend five hours on finding the right bass line for instance, I need those five hours and I think it would be very frustrating for another person that can't see the image that I have in my head to just listen to trying to find what I'm looking for. The other person clearly doesn't have any idea what it's going to sound like when it's done."
Do you ever disagree when it comes to your collaborative work?
Seb – "Of course but it's part of the song process too, and I think that that's what's so great about being two, we get to send emails back and forth and if it's not good enough or one of us hates it, it's clearly not good enough."
What is the message behind your music, if there is one?
Seb – "We try to just make songs that feel good to us at the time, we don't really think about how it's going to be perceived. We just want to have fun and make good music."
Alex – "With our music, we are striving to move forward and evolve and find new ways to mix genres and so forth."
Who are your main influences?
Seb – "I think that, for both Alex and I, we do listen to a lot of hip-hop music like Kanye West who is obviously one of our favourites. I love music that has the WOW moment."
Alex – "We don't listen to a lot of actual dance music, which is kind of weird because you know we have been creating so much of it, but there is a lot other stuff coming from us that is not as dance oriented. There is a song on the EP called 'Dancing With Your Ghost', that is not at all dance."
You initially split with your label because you said that you wanted to have more creative freedom, are you still independent or are you with a different label now?
Alex – "Right now we are with PRMD, which is our manager's label, so I would say we are independent, we do work a little bit with Warner music. As producers we wanted to explore and do different stuff and they were not really on board with it at the time. We just felt that we wanted some creative freedom and we just wanted to feel… free."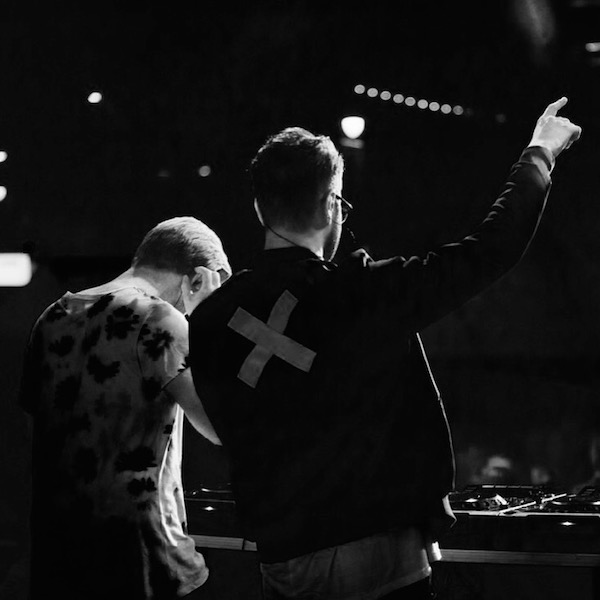 What has been your favourite moment of your career so far?
Alex – "I think for me when we took that break, after we got out of the major label deal and we took a break and Seb, Ash and I talked about what we were going to do and also talking about what we want to do, and we just decided that we are going to do whatever we feel like and just create music that makes us happy."
As we are about to release a POP issue, I'm curious to know if there are any pop artists that you love at the moment?
Alex – "Sia is my favourite Pop artist, and the amazing thing about her is that she wasn't pop at first, she became Pop."
Who would you love to collaborate with in the future?
Seb – Kanye.
What are the biggest differences between you two, musically and personally?
Seb – "We are completely different, but it's a good thing. I think the most important part of a working relationship is having respect for each other and each other's opinion. We also share the same values in life. I mean I would say I try different stuff out more and then I can talk to Alex about it. For instance I'm a vegetarian and that's the kind of thing that usually people don't care about, but when I talk to Alex, he's like "it's great that you feel good about it, maybe I should try it out sometime too.' He respects my opinion and doesn't complain about it, because he is happy that it makes me feel great."
What advice would you give your younger selves starting out in your careers?
Alex – "I would say it's important that you are happy and not trying to make others happy."
Seb – "If I were talking to my 17 year old self, I would say, do whatever makes you happy, otherwise nothing good will come out of it."
Alex – I agree, because if you're happy when making the music, you can feel it. Like when you hear certain songs, you can feel that they had a good time making the song. And I've told myself before, just follow your gut feeling, because you should trust your own intuition. If you trust your gut and people tell you 'no that's wrong', and your gut feeling is that its good, you should just do it. It's more exciting that way, and leads to new adventures. It sounds kind of cheesy, but it's very true.
What is the ultimate goal for the future?
Seb – "I guess that we just want to try to make music and keep evolving and move forward. Our recipe for our happiness is that we get to do what we want to do, which is making EP's like 'Desserts."
Desserts is out today 14th August on Spotify and 28th August on iTunes. 
Interview by: Cecile Stefanova