PHOENIX discovers how NIOD became the most intelligent beauty brand on the planet…
Whichever beauty product seriously changed the game for you this year, chances are that Deciem is the secret superbrand behind it. They gave us Grow Gorgeous, hailed as a miracle cure for slow-growing locks, Inhibitif, the holiday-saving stubble-stopper, and even Hand Chemistry, widely regarded as the world's best hand cream.
Brandon Truaxe, the founder of Deciem, owes his success to his own incredible scientific nous. A wildly successful software developer, he left his place in the technology world 13 years ago, when an encounter with a beauty brand left him astonished at the dark side of the industry – in particular, how little science it actually utilised.
He tells us that is was the anger that he felt towards the cosmetics world that led him to launch NIOD: "Technology is very black and white, (it works, or it doesn't,) and I saw so much grey promise in skincare that I had to make my own point. That point became my life! What was lacking, (and still is today,) in the industry is any level of trustworthiness."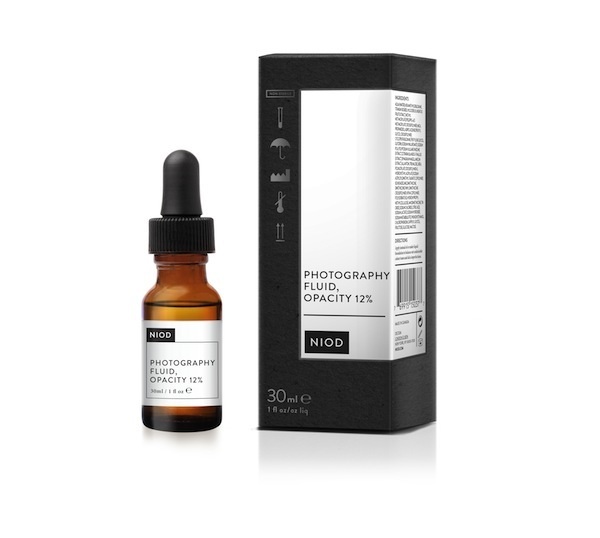 His opinion is certain to strike a chord with just about anyone who has been lured by a sparkly, and ultimately unrealistic, claim on the front of a cream or serum. Eschewing pretty packaging and empty promises, NIOD focuses on no-nonsense results, achieved through scientifically proven technology. For example, the label's Copper Amino Isolate Serum uses a remarkably high percentage of Copper Tripeptide to place the skin in a constant state of heightened repair, working to encourage skin health and provide the optimum base for your best ever complexion. The formula arrives in two separate vials – one containing the serum, and the other the activator – which are mixed together to activate the ingredients. The solution will turn bright blue (we told you this was sciencey!) and must be kept refrigerated in order to keep the ingredients stable.
Another brilliant pick is the Multi Molecular Hyaluronic Complex, which combines 12 forms of hyaluronic compounds in a deeply moisturising serum which works to plump, cushion and hydrate from the inside out. Finally, the brand-new Photography Fluid is one that's certain to excite any selfie addict. It's billed as a treatment, but behaves like a serum, and aims to provide a luminous base that appears flawless through the lens of a camera. The clear fluid contains tiny light-reflecting prisms which correct tone and redness, and may be worn alone of used as a base for foundation.
To Truaxe, NIOD is his "outlet for a personal interest to push the limits of science in skincare." When we asked him to explain the science behind the products, he directed us to the label's 'product manuals,' located here which delve deep into the details. But for us, the proof is in our complexions – one week of an exclusively NIOD routine, and our blemishes have healed and our red patches have faded. Truaxe tells us that the main focus of NIOD is to encourage the skin's defence to be stronger, rather than promising to zap wrinkles or take 20 years off your complexion, and he has succeeded. So what's next? He diverges: "we have a very strong focus on tanning and skin whitening (both equally important and desired around the world). These areas have enjoyed literally no innovation for a decade and we're definitely going to make a change!"
NIOD is available here.
Words: Roberta Lister