A softer take on the seventies.
Retro resurgences are a perennial element in each season's beauty zeitgeist, and for SS15 the air of nostalgia is thicker than ever. A 1970s vibe permeated the catwalks, imbuing a free-spirited take on Woodstock-era bohemia that feels perfectly on-point for the burgeoning (fingers crossed) balmy summer.
If you're ahead of the game for SS15, then your wardrobe will be prepped and packed full of breezy bohemian pieces. Your jeans will be flared, and your handbags will be fringed. But your signature red lip or feline flick of eyeliner has no place within your new luxe-hippie aesthetic – what you require now is a gentle, pretty beauty look with the hazy ease of a soft-focus Instagram filter.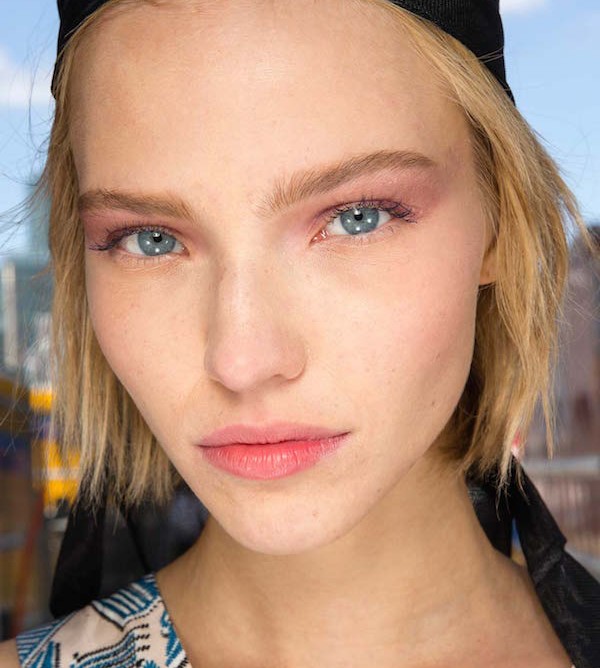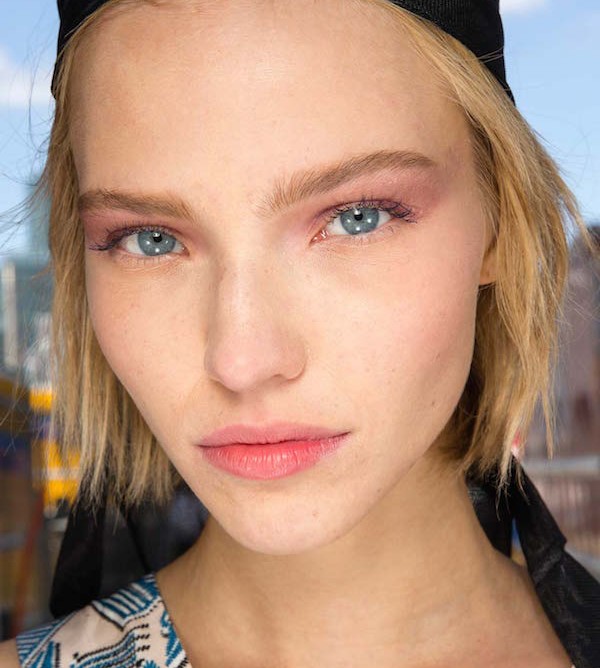 In a refreshing change to the neutral hues of recent trends, the 1970s beauty look is centred around the eyes, meaning that eyeshadow is firmly back on the menu – specifically, purple eyeshadow. But before recoiling in horror, take a look at Derek Lam's SS15 girls, who nailed the look with a powdery wash of lilac over the eyes, tempered with velvety skin and a lightly glossed nude lip. The end result is soft and pretty, referencing the romance of the decade without becoming a direct re-hash.
Re-creating this look at home begins with a flawless yet low-maintenance base. You're a care-free festival girl now, and have no time for hours of face-perfecting layers. A fine layer of Burberry's Velvet Skin foundation over a prepped complexion will help you achieve the look in an instant. Next, its time to embrace the colour. Sweep Nars's eyeshadow single in Gorgeous – an aptly-named shade of cool-tone lilac – over the lids and blend thoroughly to the brow bone. There's no need for multiple shades or clever contouring, this is more about a soft wash of colour than a precise finish. Complete the look with a generous layer of lengthening mascara and a touch of glossy nude lipstick (Nudestix Lip and Cheek pencil in Whisper is spot-on,) and pair with tousled hair – if you aren't already a devotee of Percy and Reeds' Texturising spray, you will be soon.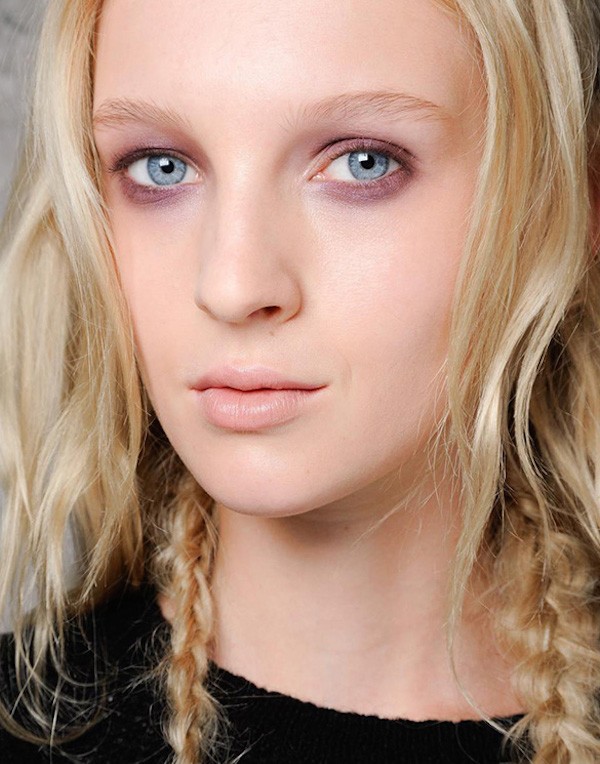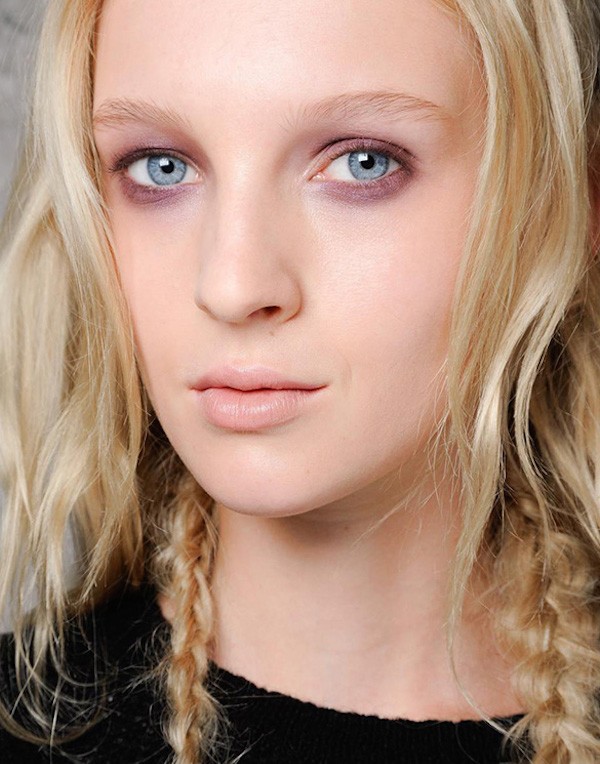 As Pat McGrath explains, "this isn't a girl who sits in front of a mirror making sure every ounce of her is perfect," although we never considered ourselves high-maintenance anyways, right?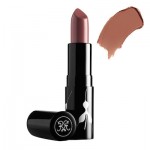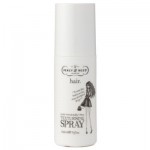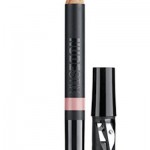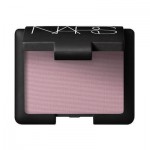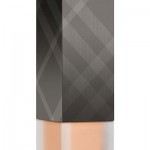 Words: Roberta Lister