How to get ready like a Saint Laurent girl…
This season's most attitude-laden beauty trend is perfect for your next big event – providing your next big event isn't a charity gala. We're talking Saturday night makeup here. Read on for your new-season guide to getting ready like a supermodel…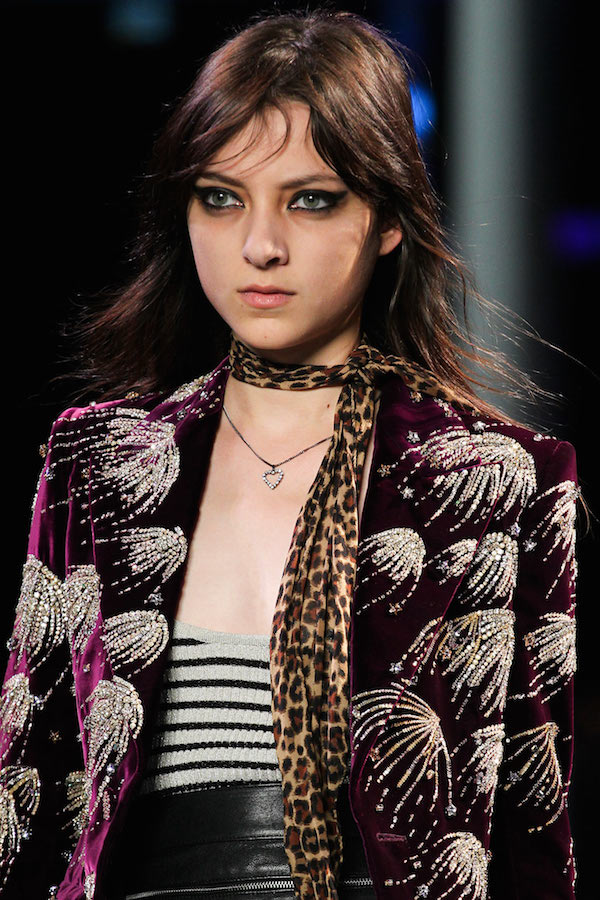 Two of the fashion schedule's biggest stalwarts – Saint Laurent and Tom Ford – sent their models out with a smack of glam-rock attitude, resurrecting the rebellious aesthetic of the early 1980s. It's a look that's perfectly in-tune with the new season's penchant for skin-tight leather and amped-up sex appeal: think Debbie Harry at 2am, and you've basically nailed it.
At Tom Ford the look was straight-up angsty rockstar: shaggy, textured hair, kohl-smudged eyes and a matte, nude lip, worn with towering heels and disco dresses. Over at Saint Laurent the look has a cool, 1970s vibe, with smudged-out winged liner and tangled, matted bangs teamed with leopard prints and plunging necklines.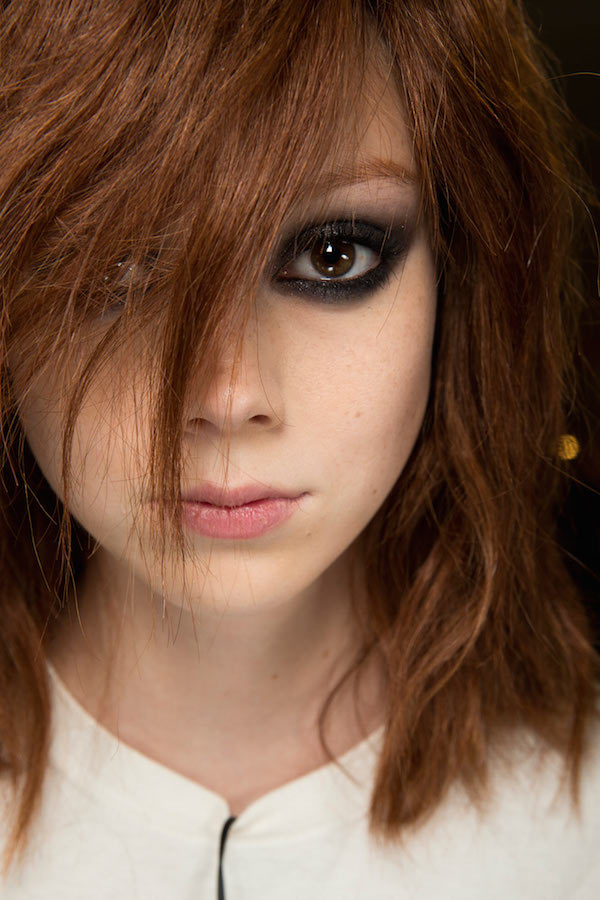 The good news is that this is a refreshingly easy, and super-fun, look to incorporate into your getting-ready ritual. It begins with a perfectly prepped, matte base: this is essential to keep your generous slick of liner looking polished, rather than literally slept in. We love Clarins' Ever Matte Skin Balancing foundation, which absorbs oil without a harsh finish or cakey residue. If you're headed to a particularly humid nightspot, set with a light dusting of powder. Next, grab your eyeliner. The softer the kohl, the better the smudge: for maximum success try Dior's Diorshow Kohl, which is jet-black and brilliantly blendable. If black is too harsh on your skintone, try a slate-grey hue with a brightening sparkle instead, such as Urban Decay Moondust Eyeshadow in Scorpio. Finish with well-curled and lacquered lashes – a couple of coats of Eyeko's Fat Brush mascara is ideal.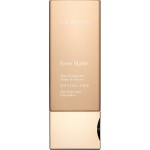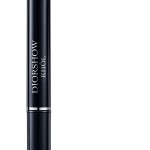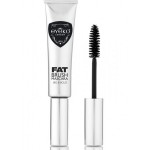 Next, sit back and have a drink – that usual 45-minute time-slot you allocate to you high-maintenance hairstyle of-choice is not needed. Finish that beer, have a dance and run a liberal amount of Bumble & Bumble Texture crème through your 2nd day tresses for instant mussed-up nonchalance.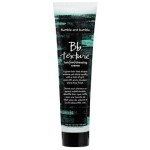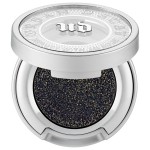 Finally, you're going to need to match your outfit to your new-found rockstar demeanour. Wear an ultra-mini dress – preferably one that's covered in sequins – and team it with tights, platforms and your new sultry attitude, for a look that'll get you backstage immediately.
Words: Roberta Lister