Peer into any salon deep in the heart of hipsterland and the majority of us will experience 'the fear'. That fleeting vision of yourself re-emerging with an accidental undercut, or those follicular favourites of the caricature Dalstonite, the uber-tache and lamb chops. But cast all mental images of well-insulated upper lips aside, you've reached the bright lights of Stunt Dolly, east London's style-savvy hair emporium with grown up credentials.
Aussie couple Dean and David are the brains behind the salon, with David heading up the business side and chief scissor whisperer Dean building on over 30 years of industry experience with his menu of contemporary cut and colour techniques. Expect no-nonsense chat from Dean – this is one hilarious man who won't pussy foot around your split ends. Once I'm settled with a glass of wine, he wastes no time in casting a (kind but moderately judgemental) eye over my fine, highlighted hair, which has recently turned an unfortunate copper shade at the roots thanks to considerable regrowth. "You really don't want to be a warm, gingery blonde, love," grins Dean. "At least, not when you're young!"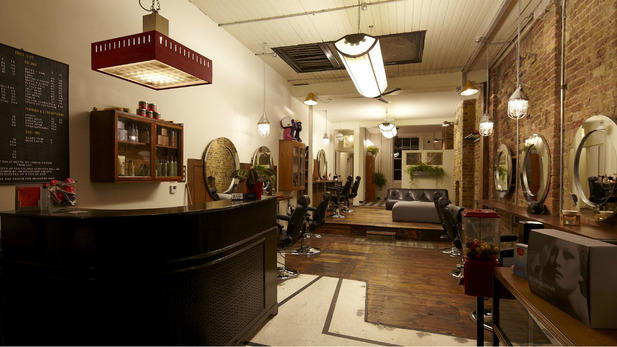 This assessment makes a welcome antidote to usual salon small talk and I'm happy to let Dean work his magic in cooling down my blonde colouring. While he adds custom foils to my T-section ("I'll keep it natural looking – we want to avoid that regimented, uniform look"), I get acquainted with Dolly, the resident Welsh terrier. She's part and parcel of the cosy, familiar feel of the salon's interior, which David and Dean kitted out themselves with art deco pieces, revamped original flooring and a cute garden out the back.
But it's not all retro fittings and pooches – Stunt Dolly has substance. The eco friendly, organic product range sits side by side with an impressive array of weave, wig and dreadlock services; if you bring in a hairpiece, one of the team will happily position and style it for you at a knockdown price. It's this kind of versatility that helps Stunt Dolly draw in such a broad clientele, from art students to older locals.
Added to that, onsite nail services are headed up by nail art heavyweight and all round babe Izzy Bellamy. One of the original WAH Nails crew, she's since become Paloma Faith's personal nail technician and regularly produces custom nail looks for major fashion editorials and at LFW. Subtly squaring off my nails – the best option if you're prone to those pesky small dents – she treats me to the neatest gelish manicure imaginable, pairing a peachy nude polish with kitsch glitter tips.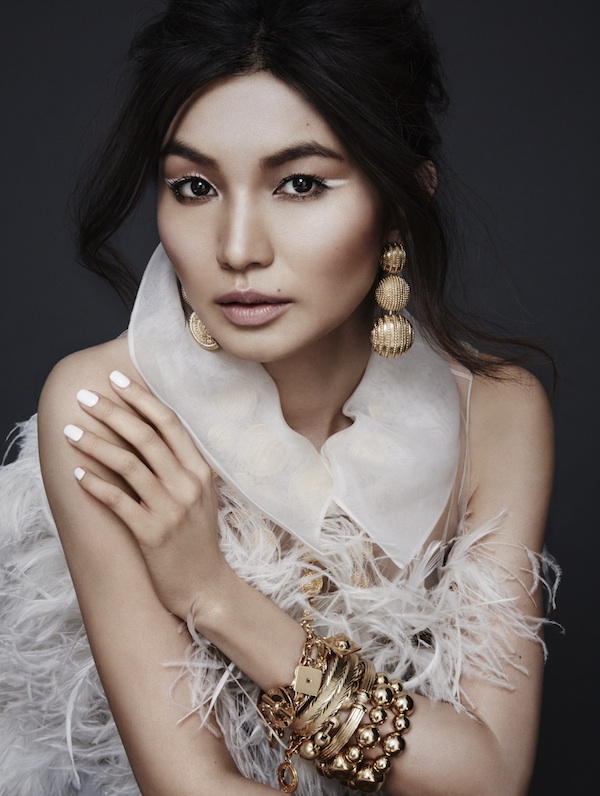 Nails by Izzy Bellamy, Gemma Chan PHOENIX cover shoot, photographer Seb Winter
A thorough lathering at the wash station and a deft boar bristle blow-dry later (Dean has banned me from using metal core brushes on my colour-treated hair) and my barnet is a totally renewed, brighter shade of blonde with big soft waves. "And if you must use hairspray, make it this one," says Dean, finishing with flamboyant cloud of Redken's QuickTease. Consider me a Stunt Dolly convert.
582 Kingsland Road, Dalston Junction, E8 4AH
Stunt Dolly's reasonable price list for cut, colour, weave, creative nail extensions and more can be found on their website
 Words: Mary-Jane Wiltsher