You know the saying – if a job's worth doing, it's worth doing properly. These little words of wisdom pretty much sum-up our latest beauty obsession: the Korean skincare routine. In Korea, a typical cleansing process requires all-out devotion, and may consist of up-to 10 steps – deep breath…
1. Oil cleanser (removes oil-based dirt)
2. Foam cleanser (removes water-based dirt)
3. Exfoliator (not every day – you can't be that dirty)
4. Toner
5. Essence (an active, regenerating serum)
6. Serum
7. Sheet mask
8. Eye cream
9. SPF (by day. The higher, the better.)
10. Night cream (by night. Slap it on with fingertips for bonus points.)
More of a ritual than a quick-fix, these routines are exhaustive, but not without good reason. At the heart of every step is a deep-seated belief that love and care leads to perfect skin which doesn't rely on layers of makeup – prevention is better than cure, if you like. And it seems that the Western world is catching on to this rather obvious, yet generally neglected, idea with Korean beauty products hitting our shores at a remarkable rate. One of the first products to garner our attention addresses the most unfamiliar step in the Korean process: the sheet mask. These obscure little treatments comprise a serum-soaked paper mask which acts as an intensive hydrating treatment – think of it as a luxury facial, but out of a packet.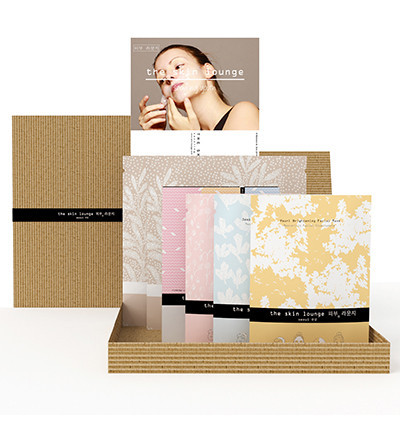 The Skin Lounge is a cult Korean brand which has mastered the sheet mask concept, offering four different formulations in super-convenient, individually-wrapped sachets: Deep Hydrating, Firming Lift, Pearl Brightening and Hydrogel Acid. Each mask contains a base of rayon-cellulose (fine-textured pulp) or hydrogel (a more intensive gel-based formula) and is loaded with a vitamin-enriched serum which diffuses into the skin to nourish and repair.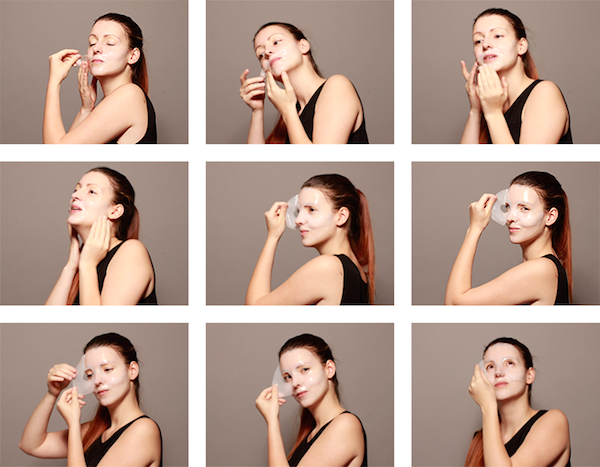 Application could not be easier – apply to a well-cleansed face and relax. Once you feel suitably indulged, simply massage in any residing serum. Your face will feel literally loaded with product, but this is essential to ensure optimum hydration and a beautifully dewy complexion. While these masks usually feature in a Korean routine twice a week, we recommend sticking to once a week – unless your skin is particularly dry (think long-flights, or days in the sun.) And for oily or acne-prone skin – approach with caution.
So for those accustomed to a low-maintenance kind of natural beauty, this may come as a shock to the system, but stick to it and we promise – you'll reap the rewards.
Shop The Skin Lounge collection at www.thisisbeautymart.co.uk
Words: Roberta Lister