Wildcrafted skincare that delivers
Red rose petals, elderflower, vanilla bean, French green clay…the ingredient lists on Singapore's blossoming new skincare brand read like poetry. However, while such mystical concoctions may sound like the stuff of dreams, these powerhouse products also pack a serious punch.
Noer Organics Atelier is the baby of founder Mia Elkaff, who blends all of her products by hand and to order in her Singapore kitchen – or atelier, as she likes to think of it. Unsurprisingly, only organic elements make the cut and, taking the organic ideal even further, the ingredients are often wildcrafted, meaning that they are ethically and sustainably sourced from their natural habitat. Mia naturally feels strongly against the idea of using man-made, (read: potentially toxic) ingredients on the skin, and so focuses not on age prevention or wrinkle reduction, but on deep detoxification and intense hydration.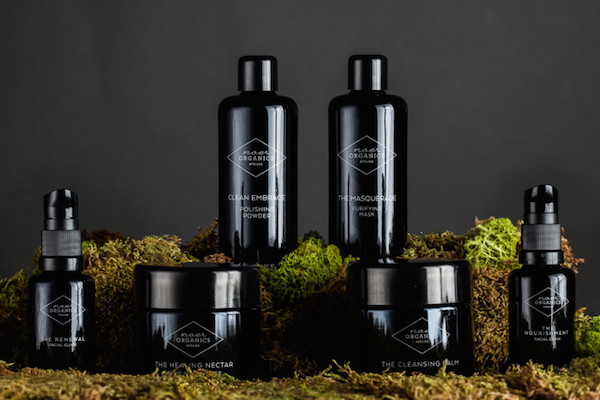 The first product in the concise line to catch our eye was the Clean Embrace Polishing Powder, which had us enamoured on first use. Designed to provide a total skin overhaul, it works to draw the day's impurities from deep within the skin. The earthy-hued, finely milled powder is mixed with water (or, as Mia advises us, with rosewater) to form a paste that is applied directly to a cleansed complexion. Use it as an exfoliator, or leave it to soak as a mask for heightened results. The top ingredients here include rice bran, activated charcoal, jojoba oil, cinnamon and a whole host of globally-sourced clays and fruit acids which buff away dead skin cells to reveal a nourished and genuinely glowing complexion.
A face cleanse this intense requires an equally-potent treatment oil to follow, and the brand's Renewal Facial Elixir is perfect. It's dense and earthy without being overtly pungent, and works to stimulate cell turnover and collagen production while soothing, hydrating and protecting the skin. The ingredient list reels off 28 of nature's most potent skin revivers, including Camellia oil, cherry, rosehip, goji berry, calendula and Vitamin E.
Each product in the line, of which there are 6, is contained in violet Miron glassware, which preserves the potency of cosmetic ingredients – plus, it looks beautiful on your bathroom shelf.
For those still hesitant about the efficiency of organic products, this just might be the line to finally diminish those sceptical thoughts, and bring the natural skincare arena up the luxurious standards of our most fabled skincare lines. Despite the size of the ever-growing organic industry, it's no easy feat to find natural products which not only sound wonderful, but also live up to their skin-nourishing claims – making Noer Organics Atelier a rare gem indeed. This is decadent skincare at its very best.
Shop Noer Organic Atelier at www.noerorgnics.com
Words: Roberta Lister