Nicola Elliot founded Neom Organics back in 2005, when the budding organic beauty world was seriously lacking in luxury. Her aim was to offer style and indulgence without compromising on ethics and ingredients which, at the time, was no easy feat.
Today, the brand remains at the forefront of the ever-growing industry simply by offering something a little different. Elliott explains that she isn't interested in creating a face-value alternative to anything else on the market, and fans of her label will attest that there is simply no substitution for her beautifully therapeutic blends.
For anyone who likes a little at-home indulgence after a long week, Neom's latest launch is one to really take notice of. The Intensive Skin Treatment Candle – which comes in two scents: the stress-busting Real Luxury and the sleep-inducing Tranquillity – is an all-natural candle (containing the highest possible level of essential oils) that doubles-up as a muscle-soothing body oil.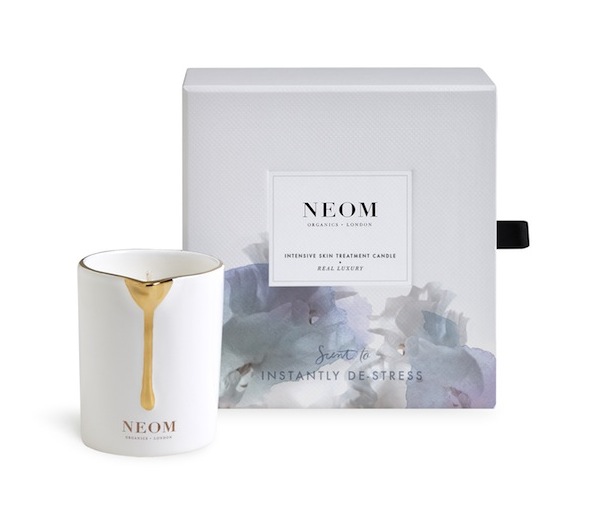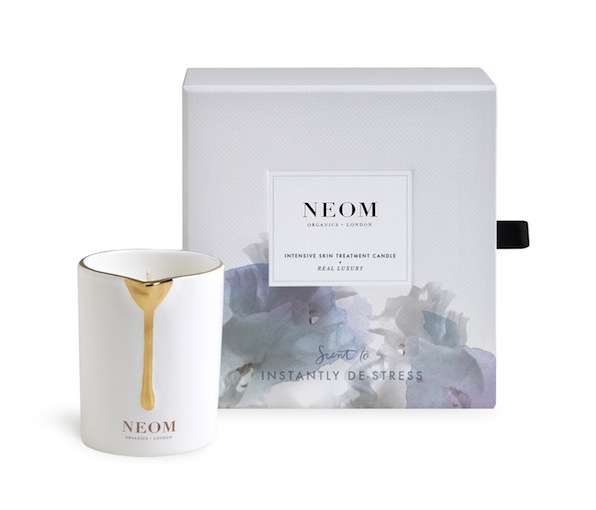 The wax is blended with skin-softening cocoa butter, soybean and almond oil, and is formulated to melt at a lower temperature than traditional wax – so there's no skin-burning risk involved. The ritual is as close to an at-home spa experience we've ever encountered- simply light the candle for 30 minutes, letting the calming scent fill the room, then leave to cool before pouring onto over-worked muscles. Use it as a massage oil, or simply let it soak in for a serious moisture boost.
While both scents are gorgeous, our favourite is the warming and enveloping blend of lavender, jasmine and Brazilian rosewood found in Real Luxury. Our only gripe? That it doesn't come in the brand's supersized version…yet.
Neom Intensive Skin Treatment Candles are available now here, £36.
Words: Roberta Lister