Luxury living with a holistic heart
With stress cementing itself as a deep-seated and overriding issue in our everyday lives, we are sometimes required to travel a little further than the scented bubble-bath aisle in order to find mental relief. If this strikes a chord with your stressed-out self, consider Matter + Home your saving grace. A luxury lifestyle brand with a holistic heart, this new niche line offers beautiful, purely crafted products which promise to transform your home into the sanctuary that it should be. We caught up with founder Holly Star to discover the heart behind the brand…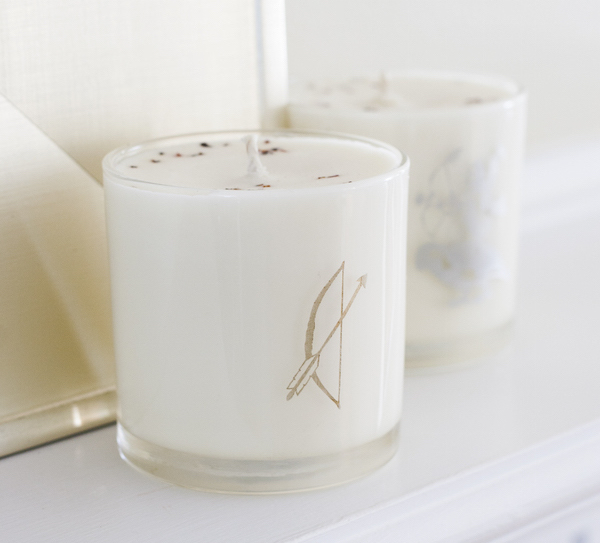 After honing her skills as an intuitive consultant for 11 years, a near-death experience led Holly deeper into the healing world, studying herbal and plant-spirit medicine. The conception of Matter + Home came around soon after. Holly was travelling frequently to work with clients, and wanted to leave them with a token with which to continue their practice – yet there was nothing available on the market that seemed to fit. Her first creation was a meditation box, and the candles which are now the centre of her brand soon followed. For those of us who have no experience in the world of holistic healing, Holly defines the concept:
"For me it is about pure energy. Healing taps into that alive, wild and raw place, and channels it in the direction you want or are meant to be going – or are going – adding some love or care to that process. That is healing."
Matter + Home's products naturally chime with the stress levels of modern life. She believes that stress is a serious issue in today's modern environment: "At times, we forget the essentials. Stress signals misalignment with natural decisions and our rhythms."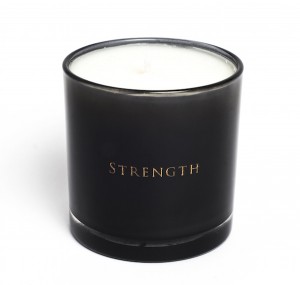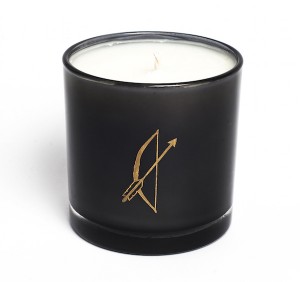 And so Matter + Home's products may be considered a helping-hand on our way to those natural decisions. The name of each candle in the line signifies the outcome which they help to achieve: 'Strength', 'Friendship', 'Prosperity', 'Love' to name a few. As a luxury lifestyle product, they are exemplary. Each one is hand-dipped in pure soy wax, using a custom blend of herbs, essential oils and gemstones. Every ingredient is grown, harvested and dried locally by expert artisans, and the subtle yet enveloping scents serve as a reminder of the intention of your journey. The healing undertones are a welcome bonus to something which is, at face value, an impeccable product.
Perhaps the most unique and intriguing element of Matter + Home's offerings is the inclusion of gemstones. Holly explains that she has not studied gemology, but rather the essences and energetics of gems and their properties. She considers gems as vehicles for energy, and so includes them as an integral part of her products: whether charged and crushed in the meditational boxes, or infused into the candles.
So, how does a holistic healer cope with the stressors of everyday life? The most valuable words of advice which she instils in us are pure and simple, yet chime perfectly with our over-burdened minds: "Slow down, be present, meditate. Even if that means staring at the clouds or riding your bike. Exercise, eat well, and be kind."
Shop Matter + Home at Net A Porter now.
Words: Roberta Lister