Diving down the Rabbit hole of London's most magical beauty brand
Every now and again, a new beauty brand appears on our radar which completely and utterly intrigues us. A brand which is so totally unique in its approach to cosmetics that it causes us to contemplate our own beauty ideals. Rouge Bunny Rouge is a colour cosmetics line which challenges everyday beauty, offering a romantic, fantastical alternative to the mundane.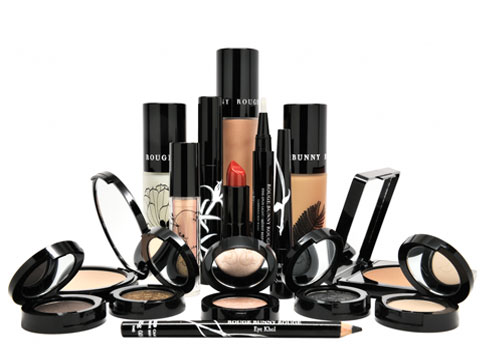 Founder Alexandra De Montfort grew up in Yugoslavia – a country which was rich in sprawling mountains, sea and thriving nature. This disconnection from the fast-paced urban lifestyle is inherently visible in Rouge Bunny Rouge, which she started in 2005. We caught up with Alexandra, and the ensuing conversation was as appropriately surreal and intriguing. 
In creating Rouge Bunny Rouge, Alexandra tells us that she draws inspiration from "Victorian fairytales, and the era's fascination with alternate worlds".  She believes that make-up should be a magical affair, rather than a daily necessity: "Beauty and fragrance are an art – it's all about expressing yourself, creating your signature look, enhancing your level of confidence and letting your individual beauty shine through. Fragrance and beauty are not essential daily routines, they are our real-world magic, and this personal escape is so much more interesting than hunting trends."
There is something alluringly mystical about the line itself – beauty from Alexandra's viewpoint is intriguing, dreamy and at no point influenced by the mainstream trends. There is a hazy softness in the hues and the formulations – but always with a beguiling undertone, played out in a softly seductive manner.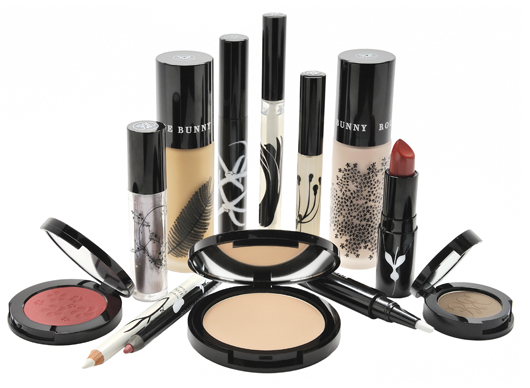 However, despite her breezy and whimsical approach to cosmetics, Rouge Bunny Rouge has a sharp focus – on formula excellence. The real draw of the brand is its ability to blend such mystical fantasy with impeccable, high-tech formulations, resulting in a collection of sublime, super-effective products. Everything is designed to be easy to use and long-lasting: multi-use highlighting liquids, impalpable powders, weightless foundations, multidimensional eye shadows and a stunning line of unusual fragrances form the collection's base.  
Naturally, the line's standout products are the ones which appeal to our newly inspired creativity. Firstly, the Eye Gloss is a beautiful product, completely unlike anything else currently on the market. The soothing, wax-free formula leaves a silvery, wet look film across eyelids and eyebrows – perfect for balancing a blood-red lip. Next, the dainty Lip Potion may be small in size, but it packs a serious punch. This peach-toned gloss is packed with spicy essential oils and reflective mica particles – a tiny drop over our regular lipstick creates a seriously plump pout.  Finally, the Bronzing Glow Liquid will genuinely change your beauty regime for good. This liquid bronzer can be mixed in with moisturiser to awaken the complexion, applied before foundation for a heftier glow, or blended over a made-up face to create a fully-bronzed complexion.  We could go on forever – the collection is dauntingly huge – but these picks are the best place to start.  
Looking to the future, Rouge Bunny Rouge is enjoying a bright outlook. Having honed her brand image to perfection, Alexandra's main focus for the coming year is expansion.  She tells us to expect a significant range extension, with more unique creations as well as improved formulations and re-designs of some of the line's best-selling products. 
Find Rouge Bunny Rouge at www.rougebunnyrouge.com, and shop the fragrance collection at Fenwick and Bloom perfumery, London.
Words: Roberta Lister