GOLD MASS' 'Sentimentally Performed' is the soundtrack to your next date night
Pack your sunglasses and toothbrush for the Music Editor's soundtrack to your next lost weekend. From the party-starters of the night before to the subdued delights of the morning after, this is the audio companion of your next adventure.
1. Laura Stevenson – 'Big Deep'
We start this month's playlist with the beautiful 'Big Deep', taken from Laura Stevenson's fifth solo album The Big Freeze. The title hints at the personal depths she explores throughout the album – it's a measure of her artistry that she balances such raw emotional openness with measured grace.

2. WILDES – 'True Love'
Can everyone find true love? Anglo-Irish songwriter Ella Walker, aka WILDES, is emphatically saying yes with this beautiful, spacious homage. PHOENIX loves the mashup of musical influences, from the minimal Phil Spector inspired drums to the ambient textures and church organ. We're hotly anticipating the forthcoming album from this talented 23-year-old.
3. GOLD MASS – 'Sentimentally Performed'
GOLD MASS is an enigmatic Italian physicist-turned-independent-electronic artist. By day she spends hours in a physics lab, by night she weaves her hypnotic electronic soundscapes on synthesisers. 'Sentimentally Performed' might be a useful soundtrack to a date night – play it repeatedly if they don't take the hint.
4. Kamandi – 'Voices'
It is easy to hear why producer Kamandi, hailing from Christchurch, New Zealand, has worked with the likes of new music platform Red Bull Sound Select, Brainfeeder Records, and Dior. One can imagine the atmospheric, edgy soundscape of 'Voices' being used to add power and depth to a hard-hitting documentary.
5. Belau – 'Essence' feat. Sophie Barker
Budapest duo Peter Kedves and Krisztián Buzás, aka Belau, teamed up with Zero 7 collaborator Sophie Barker for 'Essence'. Her warm voice is the perfect complement to their sophisticated electronic production skills. The duo picked up a Hungarian Grammy Award for their debut album and recently played Spanish festival Primavera Sound. Based on this superb track it's upwards and onwards for Belau!

6. Bat For Lashes – 'Kids In The Dark'
PHOENIX is overjoyed to see the return of creative powerhouse Natasha Khan, aka Bat For Lashes. For her forthcoming album Lost Girls, which drops in September, Natasha conjures a parallel universe in which gangs of marauding female bikers roam the streets. In the meantime, this taster is a supremely lush '80s-infused slow jam. It's good to have you back, Miss Khan.

7. El Petit De Cal Eril – 'Pols'
El Petit De Cal Eril produce some beautiful, sophisticated jams, sung in their native Catalan. They will be touring Spain throughout the autumn, including the intriguing-sounding "'Musics Sensibles" festival, or "Sensitive Music." Given the event tagline of "A Festival With Heart," the heartfelt music of El Petit De Cal Eril should fit right in.
8. Joya Mooi – 'I Can Do Better' (feat. Pink Oculus)
Amsterdam-born artist Joya Mooi makes her PHOENIX playlist debut with this soulful single featuring a guest verse from Dutch singer-songwriter Pink Oculus. The track's carefree vibe allows it to tackle the complex themes of mental health and self-care in a way that gives hope for the future rather than dwelling too much on the past. PHOENIX loves.

9. ROSALÍA – 'Aute Cuture'
Some acts take on an entirely new significance once you see them live. The raw emotional power of ROSALÍA was the highlight of the recent Primavera Sound festival in Barcelona. Her marriage of traditional flamenco with modern pop production was breathtaking. Catch her live if you can, but in the meantime check out her 'Aute Cuture' video homage to femmes fatales and nail art.
Pictured top image. 
10. Sampa the Great – 'Final Form'
Sampa masterfully demonstrates why her sobriquet is highly justified with this slab of golden age hip hop. "Final Form is about expanding yourself and calling out any negativity towards that growth process," Sampa explained. "I love that I get to level up each second. I might even final form tomorrow." Word.


11. L'Epee – 'Dreams'
L'Epee is a suitably bohemian collaboration between actress, model, and muse Emmanuelle Seigner, Anton Newcombe from The Brian Jonestown Massacre, and husband and wife duo The Limiñanas. The louche supergroup delivers a throwback slice of French "yé-yé" garage pop so authentic it could have been made in a time-traveling Citroën 2CV. Magnifique!

12. Charlotte Gainsbourg – 'Bombs Away' (Toro y Moi Remix)
Speaking of magnifique… This new collection of hip remixes for Charlotte Gainsbourg's superb last EP breathe new life into recordings which were, to be fair, still pretty lively. Toro y Moi smashes it with this irresistible disco-funk groove which would light up the Champs-Élysées on a grey winters' day.
13. Róisín Murphy – 'Incapable'
Róisín Murphy always produces excellent music with a distinctive vogue, and 'Incapable' is a triumph of both style and substance. Róisín ponders the intricacies of love and personality types over a driving bassline that could sink a battleship. Utterly superb. Kudos to long-time collaborator DJ Parrot aka Crooked Man for the inspired production.

14. Automatic – 'Calling It'
Automatic are Izzy Glaudini (synths, vocals), Lola Dompé (drums, vocals) and Halle Saxon (bass, vocals). They make kick-ass minimal synth-punk from their base in L.A., and their debut single for their new label Stones Throw is one hell of a calling card. Interesting fact, Lola is the daughter of Kevin Haskins of original goth-punk pioneers Bauhaus.

15. Terr – Tale of Devotion
Brazilian-born, Berlin-based DJ-producer Terr makes her debut on Erol Alkan's Phantasy with this slice of synth-pop bliss. Terr gets bonus glitterball points for invoking the glitzy moustachioed spirit of early disco pioneer Giorgio Moroder at his implacable best.
16. Camelphat – 'Be Someone' (feat. Jake Bugg)
Liverpool duo Camelphat has reached worldwide success thanks to their distinctive blend of bass-driven house and melodic hooks. Their Grammy-nominated hit 'Cola' clocked up over 130 million streams on Spotify alone. The irresistible 'Be Someone', featuring Brit Award winner Jake Bugg, sounds like it might well be their next global smash.
17. ionnalee – 'OPEN SEA'
Enigmatic Swedish singer, songwriter, record producer, and visual director Jonna Emily Lee just released "Remember the Future", her second album as ionnalee. The "lo-fi sci-fi" visual ethos belies the profound depths of Jonna's lyrics. Within the ascendant, widescreen electropop of 'OPEN SEA' she sings: "The careless knot I knew wouldn't hold / Pulled you out to open sea / Silence drained us on all that was golden / You got the worst of me." Stunning imagery on every level.
18. Cousn – 'Brain Ticker'
Cousins Alfie & Billy Goffey formed Cousn after attending Glastonbury when they were sixteen years old. The duo has subsequently come up with some creative solutions to production limitations, with Billy recording the vocals to 'Brain Ticker' in one take while in a cupboard under the stairs at home. PHOENIX loves the DIY approach.

19. Daphni – Sizzling
Pack your sunglasses, toothbrush and a smile, Daphni (aka Caribou's Dan Snaith) is back with the soundtrack to your next lost weekend. Dan originally made a version of Bermudian band Paradise's 1981 release "Sizzlin' Hot" for his DJ sets. The crowd liked it so much he has now released this hedonistic disco-infused banger worthy of its own residency at Studio 54.

20. Om Unit – 'Ride Away' (feat Dream Continuum & Machinedrum)
After all that hedonism it's essential to unwind, and this month's ICYMI is a dubby half-time drum and bass head nodder which should do the job. This almost psychedelic collaboration between Om Unit and Machinedrum is our transition of choice from the party lights of the night before to the more subdued delights of the morning after. Until next time, PHOENIX wishes you awesome adventures.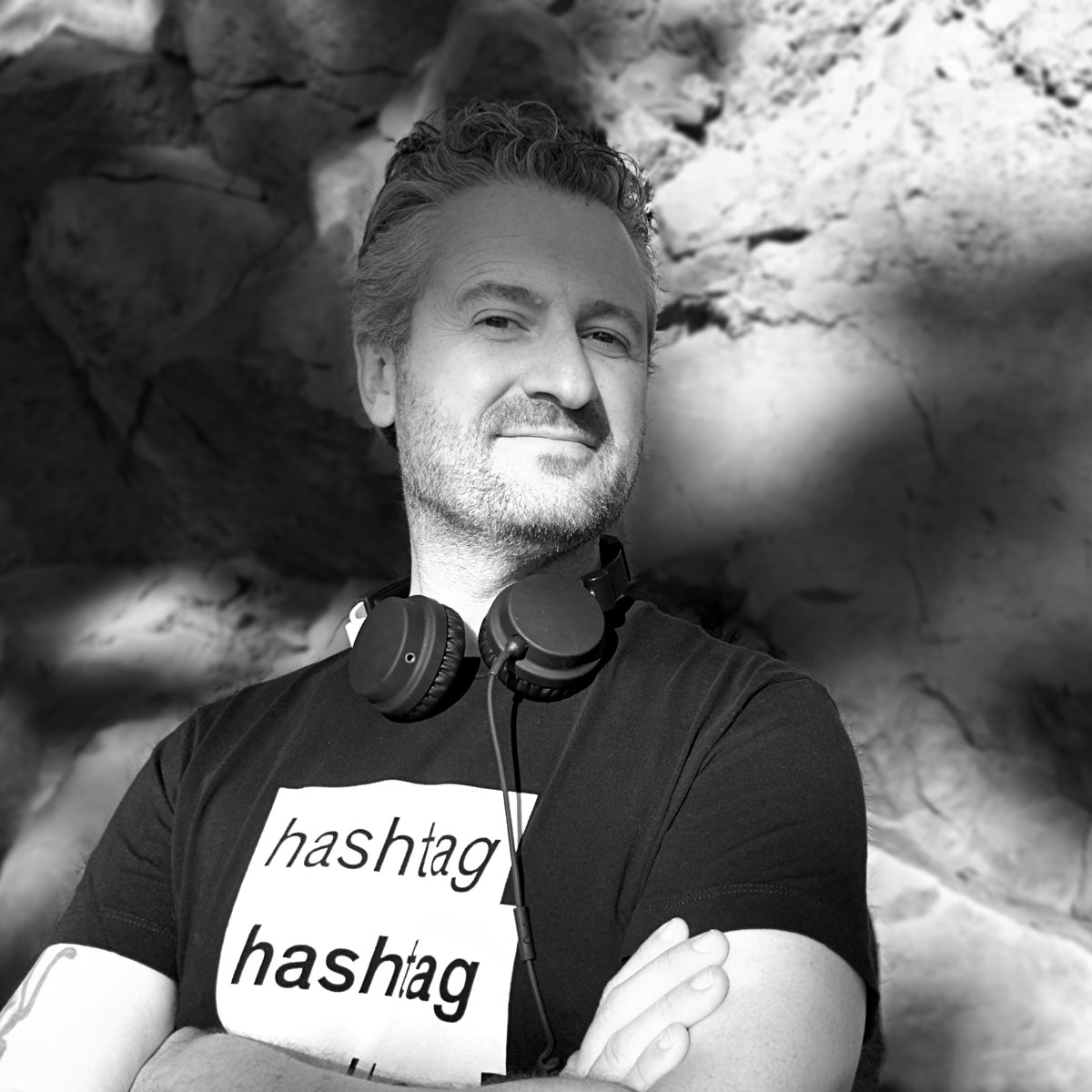 OISIN LUNNY
Music Editor
Oisin Lunny has been performing, producing and DJing since the early 90s, first with his band Marxman and then with his solo project Firstborn. Today he is a keynote speaker, composes music for film & TV, DJs globally, and sends out mixtapes to 12,000 friends via his website oisinlunny.com.