Woolies, but not as you know them
Words and Styling Nini Khatiblou
Photography David Nyanzi
Is it just me, or has knitwear been subtly hogging the fashion spotlight for a while now? Two seasons ago, it was all about head-to-toe knitwear (still unconvinced), last season saw light, knitted summer tops take centre stage alongside linen, and now it's back under a different guise once again. 
As an Autumn-Winter trend, knitwear isn't groundbreaking news, but as an enduring staple undergoing constant reinvention, there are always fresh and interesting pieces to choose from.
My search for cosy, comfy and playful knitwear began and ended with Marc Cain. I'll admit, it's not a brand that's been on my radar recently, but that all changed when I laid eyes on the AW19 collection. It's a pick 'n' mix of fun. 
First up was this oversized knit. The fraying, pops of neon, and most importantly the foldover collar, are all bang on trend this season. Given its jazzy exterior, calling it a 'cardigan' or even 'zip-up knit' seems rather an understatement. It's the Ibiza of the knitwear world, loud and garish – in the best possible way. 
When your knitwear packs a punch, you may want to layer it over something sedate. That was my thinking, until I clocked this zebra print co-ord. The combo shouldn't work, but totally does. Top tip: try to keep your colour palette in sync. A mix of pastels and neon broken up with flashes of black really works.
I used the pops of colour in the knit as the base for my accessories. The sunnies are from Le Specs – a brand I've championed for years – who make the coolest, quality sunglasses at a fraction of the price you'd expect. This neon pair adds a sporty twist to a winter outfit – and works just as well with a bikini on holiday. 
Both the bag and boots are from Russell & Bromley. Classic in design, but with a twist, they represent why I love the brand. The faux fur bag is a good example of how accessories can totally transform any outfit, whether it's something as simple as jeans and a sweater, or more of a statement, like this outfit. 
Finally, the boots were a no-brainer. If there's one pair you buy this season, make sure it's the hiking boot. Chunky in shape with a nice bit of gold detailing, these boots will literally go with everything from midi dresses to jeans and everything in between. Winter dressing never looked so good.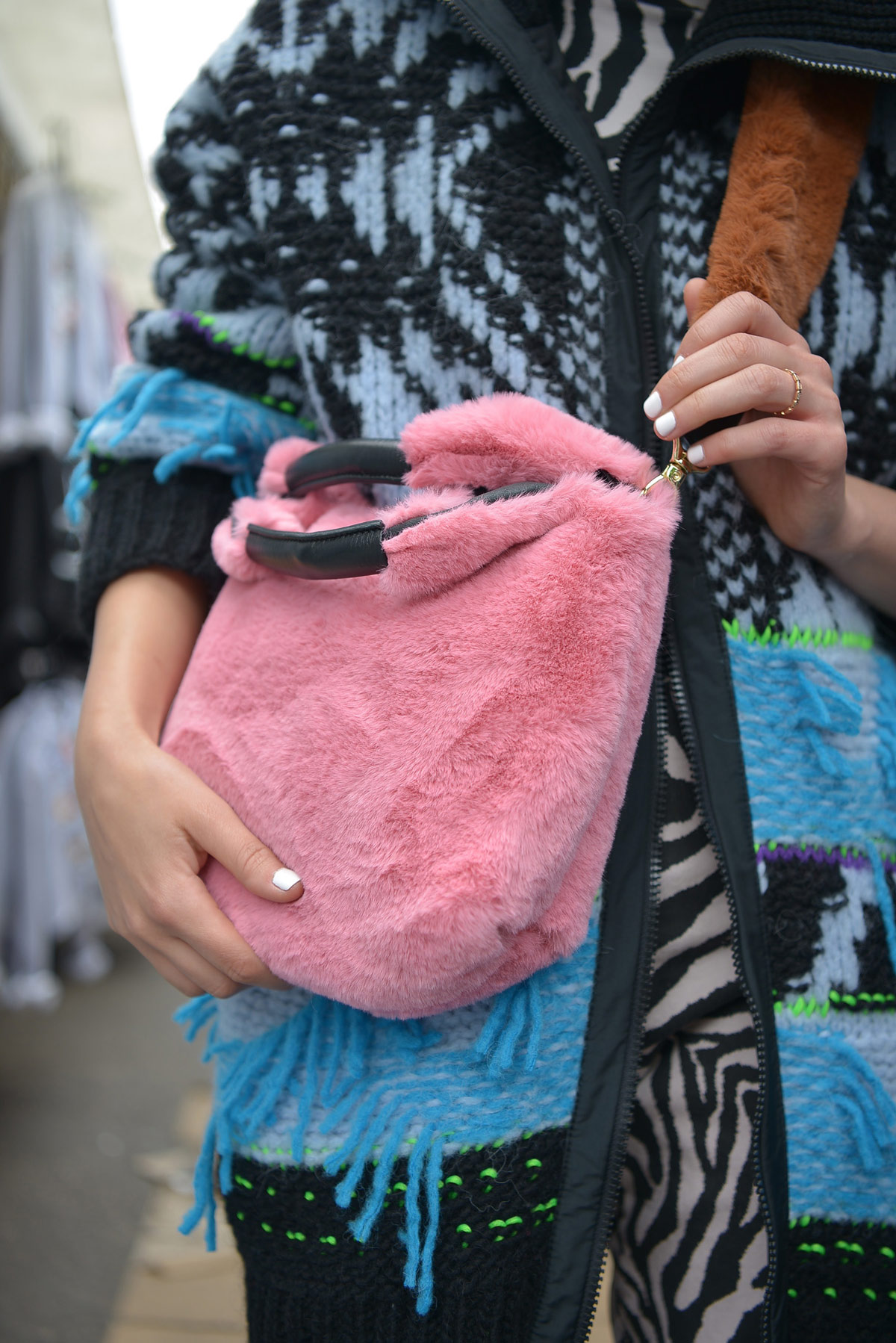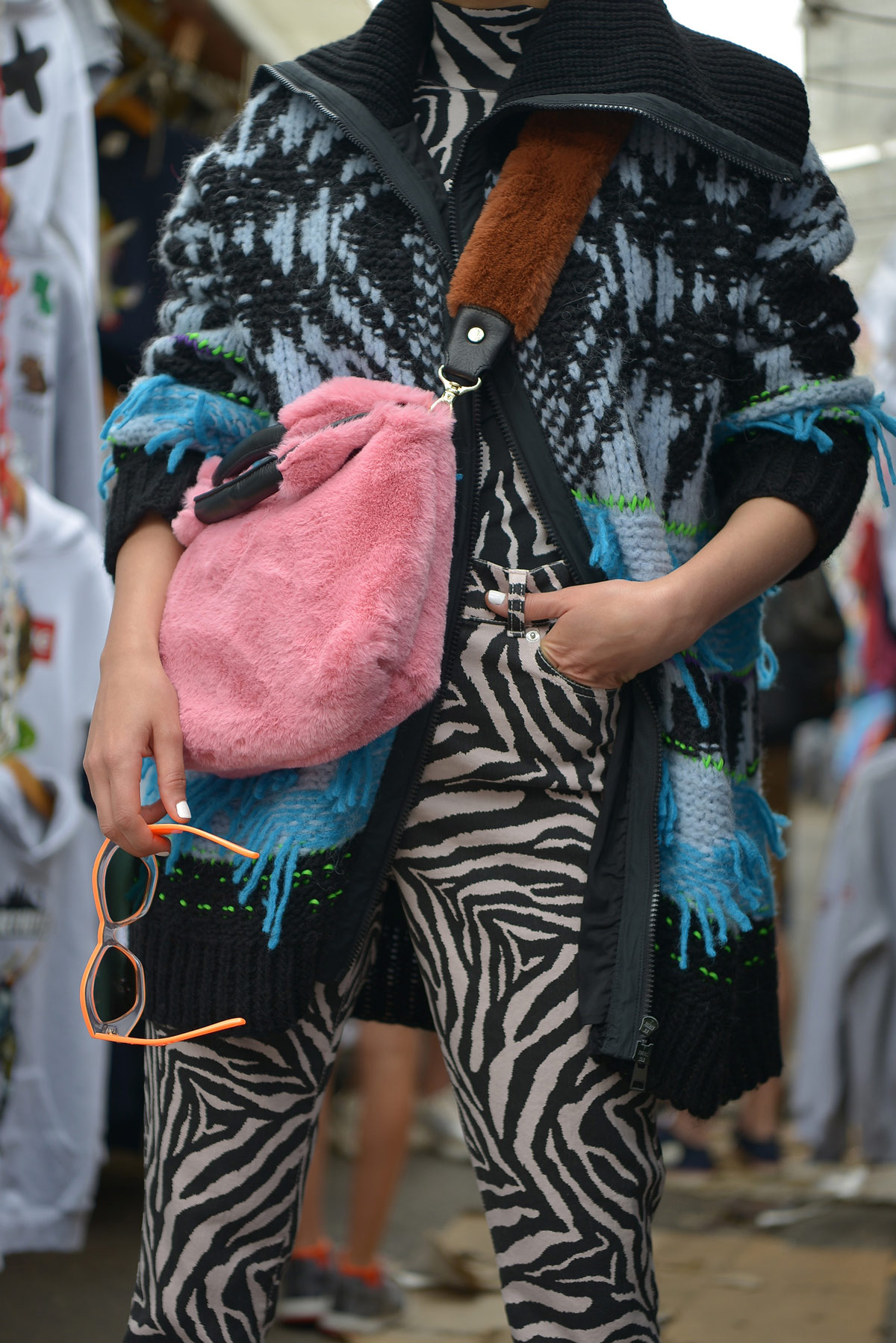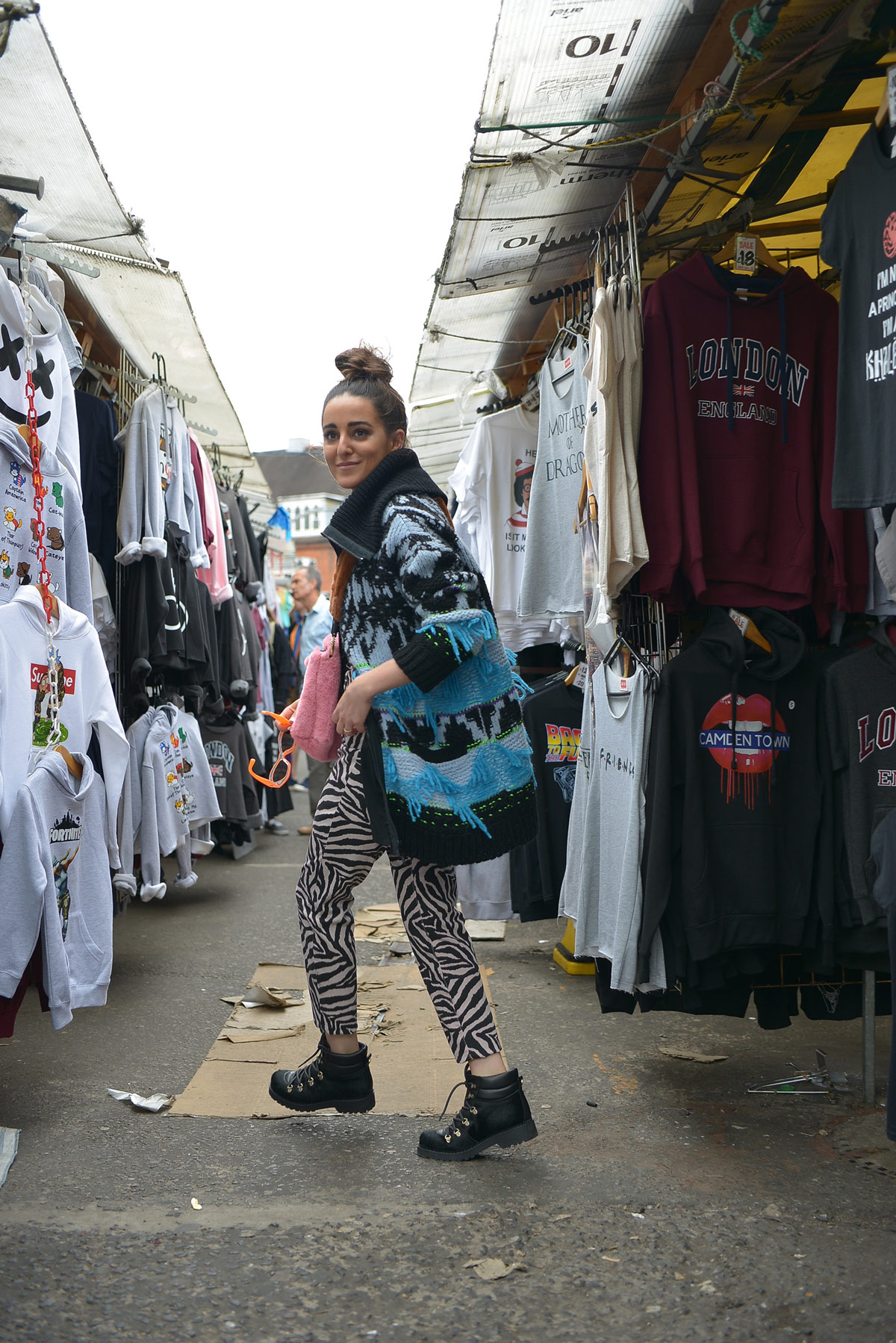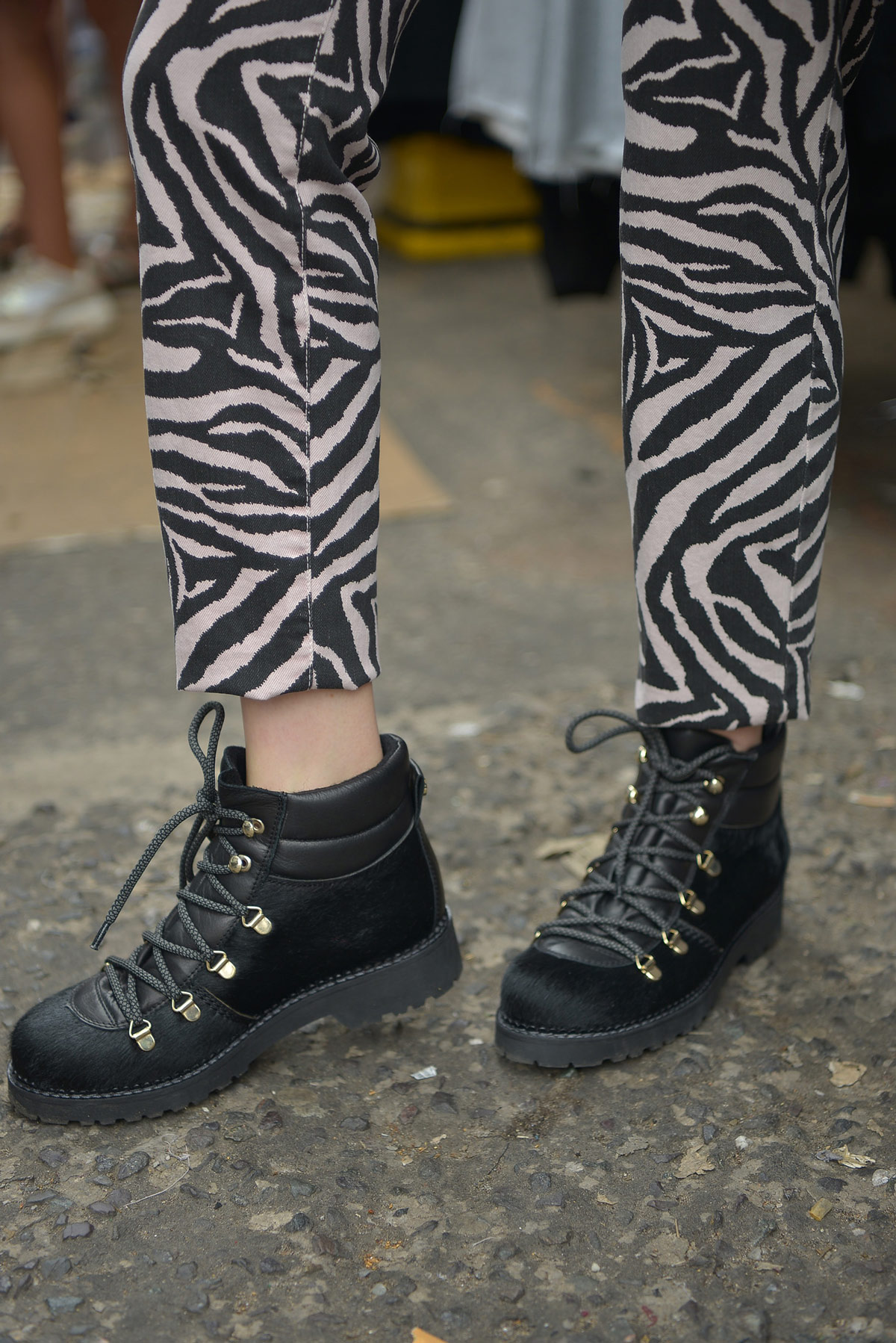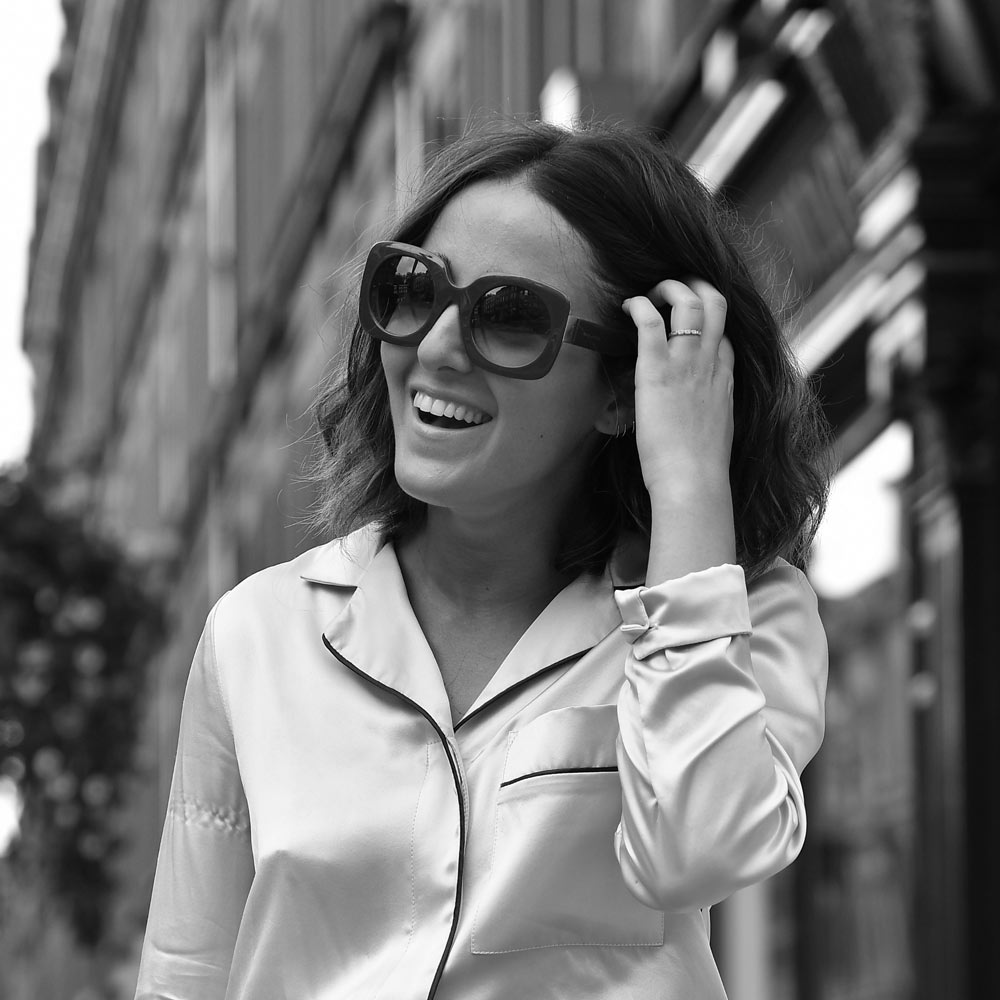 NINI KHATIBLOU
Fashion Editor and Stylist
Nini is a London-based stylist and Contributing Fashion Editor at PHOENIX. With over 10 years experience working on the UK's biggest-selling magazines, she currently splits her time between styling celebrity and fashion shoots for PHOENIX and working with a host of commercial brands in a consultancy and styling framework to create some of the biggest ad campaigns on the market.