TV, soundly disrupted. Movies, just you wait…
It's not unusual for the snooty audiences at the Cannes Film Festival to boo and jeer movies they feel worthy of derision. Classics by Fellini, Tarantino and Scorsese – Taxi Driver for god's sake – have all received vocal opprobrium as the end credits rolled.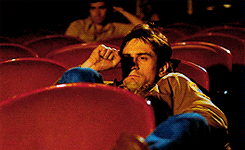 It is very unusual, though, for a film to be booed before it has even started. But that was the reception that greeted Okja, the new fantasy-tinged drama from critically-lauded South Korean director Joon-ho Bong when it began at this year's festival. It wasn't the stars (festival darling Tilda Swinton, Hollywood hunk Jake Gyllenhaal), nor was it the socially-conscious themes (corporate greed and cruelty to giant CGI pigs). No, it was the fact that the film has been paid for and distributed by Netflix, the bête noire of fuddy-duddy cineastes the world over.
Central to the controversy was the fact that Okja would be bypassing cinemas entirely and releasing directly onto Netflix's digital streaming platform. Such was the furore that the festival swiftly banged down its Gallic gavel – any distributor looking to have their film contend for the prestigious Palme D'Or will have to commit to showing the film in French cinemas. In their accompanying press release the organisers referred to the "anxiety" that Netflix's model has aroused amongst cinema chains and traditionalists, noting that no arrangement could be reached with the powerful company. Netflix CEO Reed Hastings quickly put pouce to nez, accusing the establishment of "closing ranks" and using the opportunity to fan the flames of publicity for both the film and his disruptive platform.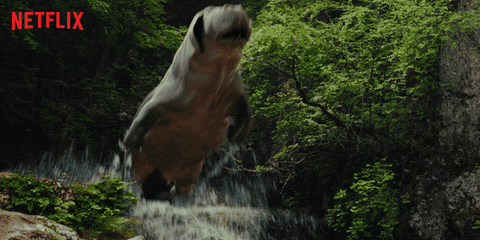 It's not the first time Netflix has encountered strife over its original films. 2015's Africa-set war drama Beasts of No Nation starring Idris Elba was almost entirely rejected by US cinema chains because it would be available for streaming on the same day it opened in theatres. It ended up making $90,000 on its theatrical run, but bolstered Netflix's subscriber base and reputation as the producer and distributor of awards-worthy movies with bankable stars that could be watched without an enormously expensive trip to the cinema. Beasts played in competition at the London Film Festival, brought in prestigious plaudits for Elba, including Golden Globe and BAFTA nominations and a win from the Screen Actors Guild. It also sounded a clarion call to ambitious directors looking for a new medium to tell their stories without being interfered with and a financial backer that would go all out in promoting and defending their work. Netflix quickly became a reputable home for serious art.
While Beasts of No Nation was a helpful critical success, Netflix's most high-profile manoeuvre thus far was not exactly a foray into serious art. It was the signing of Adam Sandler for an exclusive four-film deal in 2014. To most right-minded people, Netflix did the world a favour by keeping Sandler's tedious brand of inane, saccharine tomfoolery off our cinema screens, but to the bean counters this savvy coup has monopolised one of the world's most recognisable movie stars and dragged his huge, loyal and possibly unwell fan-base with him. While Netflix refuses to release its viewing figures, making it impossible to gauge how lucrative the deal has been, earlier this year Sandler's deal was expanded to guarantee a further four movies which will stand shoulder to shoulder with the cinematic cesspits that are The Ridiculous Six and The Do-Over, so something is clearly working.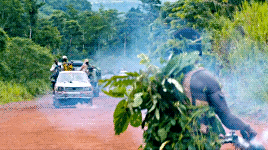 Sandler is big business to be sure, but his appeal is genre-specific and his third-rate movies made on a modest budget – they certainly don't require an expensive writer (though that would be a boon). So Netflix has cannily brought two of the world's biggest stars – Brad Pitt and Will Smith – into its fold to broaden its subscriber list and increase its credibility as the source and distributor of serious blockbuster entertainment. War Machine, released in June, tells the fictionalised true story of America's ill-fated foray into Afghanistan, starring Pitt as an ambitious general sent by Obama to sort out the unholy mess that decades of failed invasions have left. It's a strange film – part broad comedy, with Pitt gurning and furrowing like he's just had sight of his divorce bill, and part cutting satire that sees the general and his bizarre coterie spending more time nobbling Eurocrats for more troops than they do fighting insurgents. It's been hugely divisive, with critics panning its tonal inconsistencies while a noted Pakistani observer of the Taliban proclaimed it a "remarkable" contribution to the debate on interventionism. It has certainly attracted attention.
Like Okja (which was also produced by Brad Pitt's company) and Beasts of No Nation, War Machine's appeal is more to the art-house mob than the blockbuster crowd (though Okja's big set-pieces, heart-warming central friendship, and mix of low comedy and high drama really should see it break out). The real test will come in December when Netflix launches its first thumping shot across the big studios' bows, Bright. Starring Will Smith and Joel Edgerton and directed by David Ayer who was last seen bringing in $745m dollars for Warner Bros with last year's disappointing Suicide Squad, Bright is pure big-budget wham-bang film-making. The plot is some fantastical nonsense about a futuristic cop teaming up with an orc to fight the ever-present powers of darkness, but the potential is huge. Netflix has poured in $90million, far and away their largest investment in a film, and secured the evangelical Smith as a high-energy advocate. An advocate who was conveniently on the jury at this year's Cannes Festival, where he put up a spirited defence of the streaming platform, arguing that it brings "a great connectivity" and, dubiously, that it allows kids to discover artists they might otherwise have never heard of.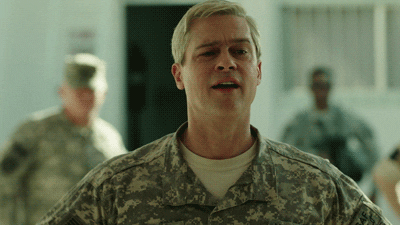 A couple of weeks ago Netflix announced they've hit 104 million worldwide subscribers, citing their investment in new movies and TV shows as the primary driver of new converts. Since launching their first home-grown show in 2013 – the much-loved political acid splash House of Cards – they've had what appears to be an impressive hit rate. This year's teen suicide drama 13 Reasons Why scored exactly the right level of critical praise and media controversy that ensures a second season, while the prestige UK royalty drama The Crown enticed a Downton Abbey fan-base not previously au-fait with streaming and the ability to binge watch TV shows. Combined with their impressive movie haul (further forthcoming big releases include Stephen King adaptation Gerald's Game and quirky anime-based teen horror Death Note), Netflix's roster of unique content, all available to watch immediately, is becoming more tempting by the day.
As there's currently no way of knowing their viewing figures, we can only guess how many people are actually watching Netflix's original movies, and how that number correlates with bums on cinema seats for similar releases. But given that Okja director Bong and Death Note director Adam Wingard have lavished praise on Netflix for allowing them to pursue their singular visions without studio interference, that there's money to splash around on high-risk projects, and that more big-name stars are gravitating towards a medium that guarantees millions of home-based bums-on-sofas, we will doubtlessly be seeing even more high-quality, high-end film-making that will heighten the anxiety in those stuffed-shirt, self-appointed guardians of "real cinema" to feverish levels. They really need to Netflix and chill…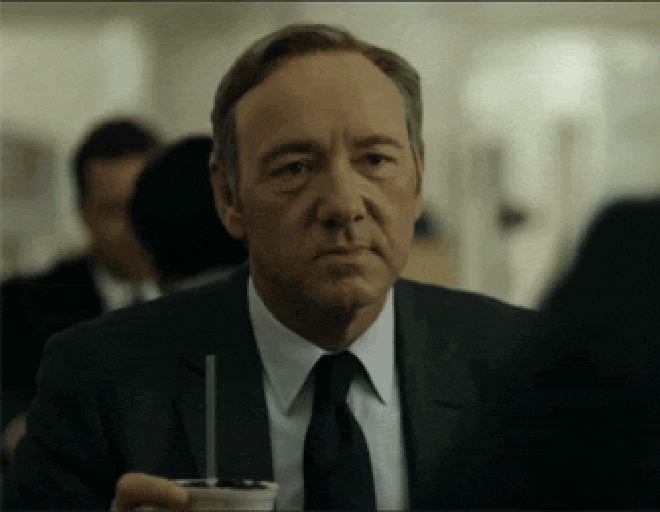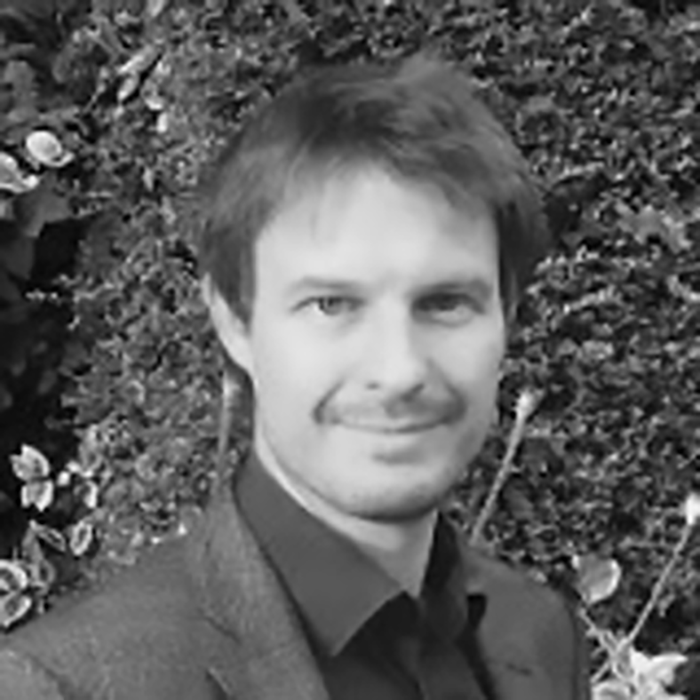 GREG TAYLOR
Film Editor
Greg spends a socially-unacceptable amount of time in darkened rooms with strangers waiting for the next film that excites him as much as "Jurassic Park" did when he was 12. Hopes were high for "The Emoji Movie". As well as reading too many books, watching too many strange and unusual films and listening to too much loud and obnoxious music he found time to advise two Mayors of London and a host of MPs, helping to change legislation and give more power to people and neighbourhoods. He continues to watch and write about the national and global political scene with a mixture of hope and utter dismay. And if he's not writing, watching, listening or reading, Greg is almost certainly planning his next trip overseas – all recommendations greatly received.