Orange misogynists, form an orderly queue
No one believes Theresa May will lead the Conservatives into the next general election. Too many mistakes were made during the last one, not least calling it in the first place. From the moment the exit polls were revealed, ambitious Tories were on manoeuvre, gauging support levels and looking for opportunities to undermine their rivals. May is set to stay in place for two years while Brexit negotiations creep forward, but the atmosphere in Parliament is febrile with rumour and treachery (just look at all the damaging leaks from secret Cabinet meetings) and troops are being assembled for minor skirmishes that will see her potential successors rise and fall in search of a final victor.
But who are the characters raring to make a play for the history books? It's almost certain that the next Prime Minister will be a Tory as May reluctantly hands over the reins in time for the next election, and there is no shortage of ego and aspiration within the ranks. There's every chance that some as-yet-unknown Young Turks will emerge from the hoi polloi to be heralded as the next big thing, but in the meantime these are the current names to watch.
David Davies
Odds: 4/1
It was quite the surprise when Theresa May brought naughty-step regular David Davis in from the political wilderness last year to run the new Department for Exiting the EU. He'd been a painful thorn in the party's side, chuntering about civil rights and EU meddling from the back benches, and even triggering a costly by-election in 2008 in protest against changes to the law on detention without trial.
The combative council estate lad is a feared political bruiser and his two previous, punchy leadership bids in 2001 and 2005 created as many enemies as supporters. He's acknowledged, though, as one of the Tories' most capable big beasts, and one whose right-wing credentials make him perennially popular with the grassroots. He's already started his long-game leadership campaign by surreptitiously whacking out at potential rivals, and as the bodies start to pile up he'll be looking to be the last man standing within a graveyard of crushed dreams.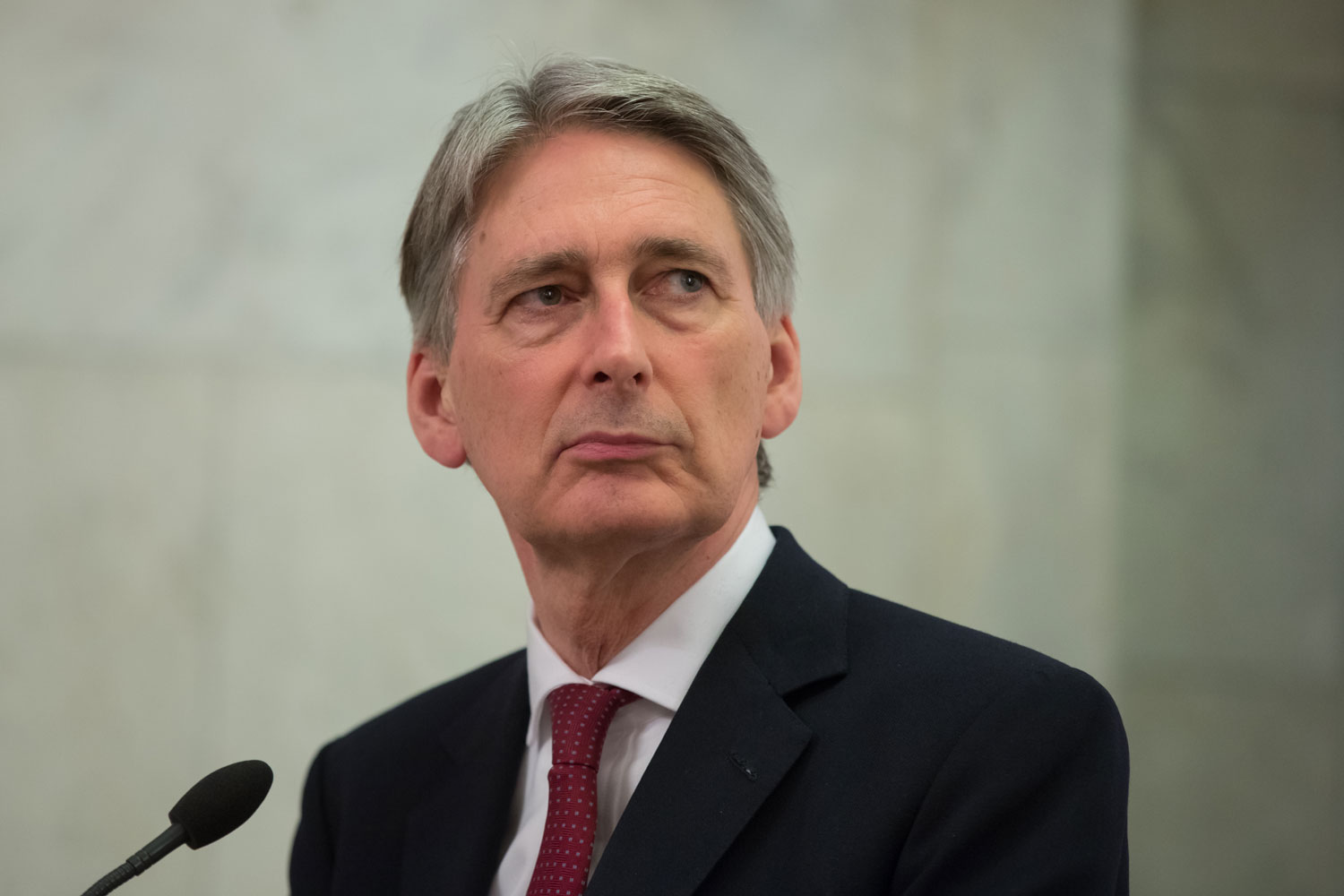 Philip Hammond
Odds: 9/2
Philip Hammond is widely, and happily, regarded as one of the most boring politicians in Cabinet. That's exactly why May appointed the millionaire former Goth Chancellor, the safe pair of hands who can keep the markets confident and steer the good ship Britannia through the choppy waters of Brexit.
Hammond is certainly experienced, having been at the top table of government since 2010 and, until recently, he kept his hawkish nose clean. But a string of embarrassments – claims of casual sexism, a painful U-turn over plans to change the tax rules for self-employed workers, and claiming that public sector workers (you know, nurses, police, teachers) are overpaid – have shown a tin ear for the mood of the country. You know he's a serious contender, though, when his colleagues are falling over themselves to brief against him and he's got a highly visible podium to set out his pitch for leadership.
Boris Johnson
Odds: 6/1
When he attempted to stand for the leadership last year, the ambitious former Mayor of London was so bloodily backstabbed by his supposed pal Michael Gove that it was a surprise that either could recover. But now BoJo is in charge of our international relationships, while Gove is in charge of pigs and pollution, so at least one of them did well out of the debacle.
Johnson is still a formidable political presence and his carefully-cultivated charisma appeals to a mix of voters in a way that other bumbling, privileged Tories simply can't. His old enemy Theresa May craftily stymied his ability to build up support by forcing him to fly around the world offending our allies and foes as Foreign Secretary, though as the closest the Tories have a to a genuine superstar Boris's backers are quiet but numerous, and his name will be top of the pile when the leadership race begins.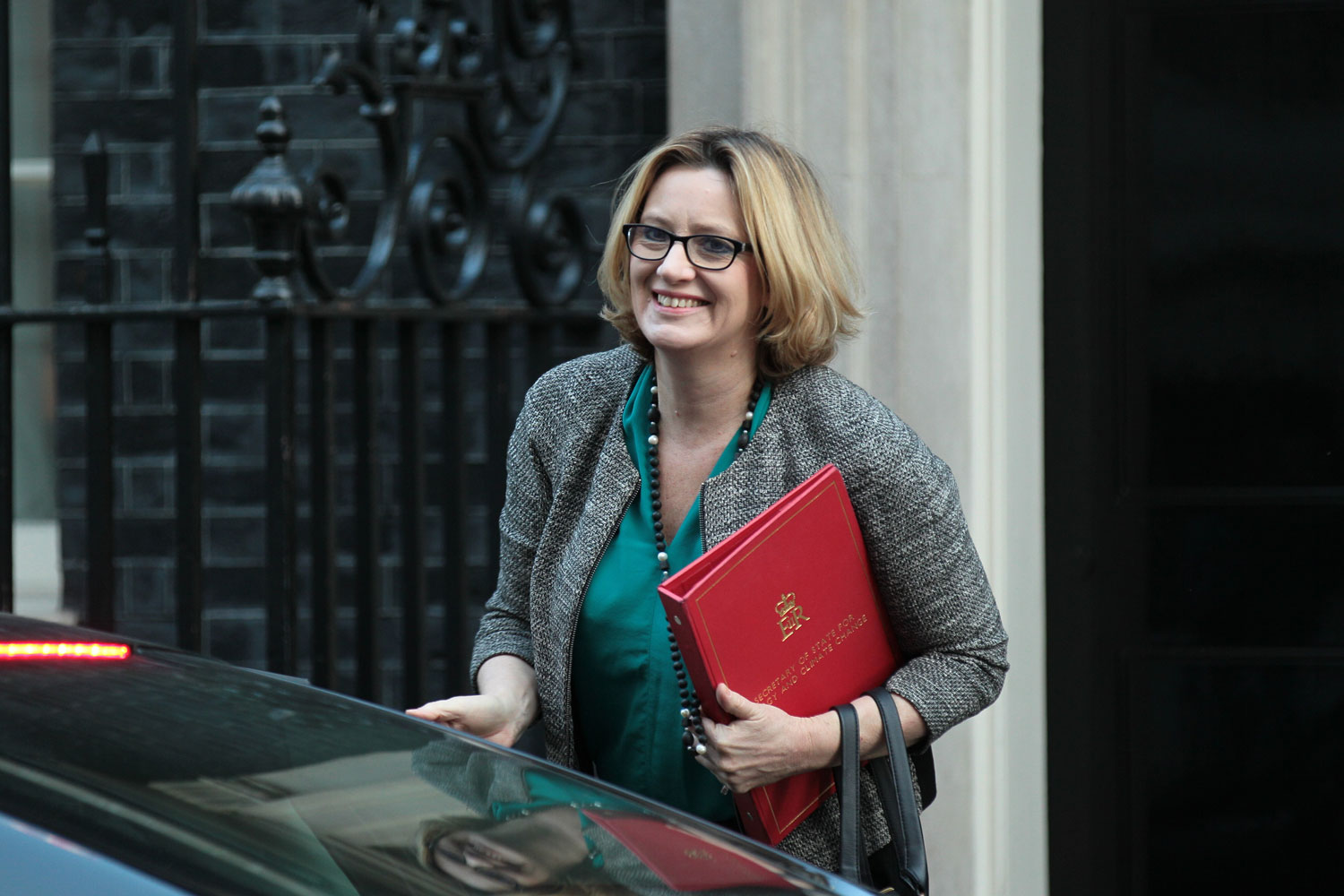 Amber Rudd
Odds: 12/1
The current Home Secretary had a hell of an election campaign. While defending a wafer-thin majority in her seat of Hastings and Rye, she was required to lead the nationwide response to terrorist attacks in Manchester and London, stand in for the lesser-spotted Theresa May in televised debates, and deal with the death of her father. A lesser politician would have stumbled, but Rudd not only coped with the pressure but emerged with her reputation enhanced – she batted off Corbyn's attacks with business-like determination and dignity and made the best possible case for the disaster of a Tory manifesto. 
The main thing holding her back will be her miniscule majority. Only 346 votes separate her from ignominy, so when the next election comes she'll be fighting for her political life on the home front, leaving scant time for swanning around the country shoring up support as Prime Minister.  
Ruth Davidson
Odds: 16/1
A young, brusque, kickboxing lesbian might not seem the obvious choice to lead the UK's oldest and most traditional party, but the leader of the Scottish Conservatives has had a stratospheric rise in recent years. She only joined the party in 2009, became leader of the Scottish party two years later, and smashed the Labour Party into an unprecedented third place in last year's Scottish Parliament election.
Even more impressively, she increased the number of Tory Scottish seats from one to thirteen in June's general election, securing the highest proportion of the vote since 1979 and positioning herself as a serious rival for Theresa May's fragile throne. To become PM though she'd need a seat in Westminster rather than Holyrood (hardly insurmountable), but also time to get her head around London's strange corridors of power. So not yet, but one to keep your eyes on.  

Rory Stewart
Odds: 20/1
Rory Stewart has lived such a fascinating life that it's some wonder that he ended up in Westminster at all. He went to Eton (of course), served in the Black Watch on his gap year (light on Jaegerbombs, one assumes), tutored Princes William and Harry, got a neat job in the Foreign Office after graduating from Oxford and was appointed senior advisor in Iraq in the early 2000s, resolving tribal disputes and fending off sieges. He walked across Afghanistan and Iraq and has written two outstanding books about his experiences, moving to Kabul in 2008 to set up a development charity and was appointed Professor of Human Rights at Harvard, a role which he relinquished when he became MP for Penrith and the Borders in 2010. 
He's since held a handful of ministerial roles and has garnered the respect of colleagues for his forensic attention to detail and mastery of his briefs. Stewart is, as one might expect, rather intense though and may be a bit spooky for the common voter. He also doesn't appear to have serious backing amongst his colleagues. Yet.

Jacob Rees-Mogg
Odds: 25/1
With the demeanour of a Dickensian bookkeeper and the wry smile of a mischievous schoolboy, Rees-Mogg is the Toriest of Tories. Eton and Oxford educated? Check. Career in the City? Check. Anti-Europe and pro-monarchy? Well, of course dear boy. Yet there's something about this softly-spoken, scalpel-sharp young fuddy-duddy that appeals well beyond the Conservative core – maybe it's his obvious self-awareness, maybe it's his obvious deeply-held convictions and ability not to talk down to his opposition, or maybe it's that he has an Instagram account and isn't afraid to use it.
It's possible there's a smattering of satire in Rees-Mogg's vocal youth following, but it wouldn't be the first time a principled, rebellious backbencher operating outside his party's mainstream snatches the leadership from more obvious candidates – where have we heard that one before? Unlike with Corbyn though, Tories are likely to demand that Rees-Mogg burnishes his credentials in Government before rising to the big job.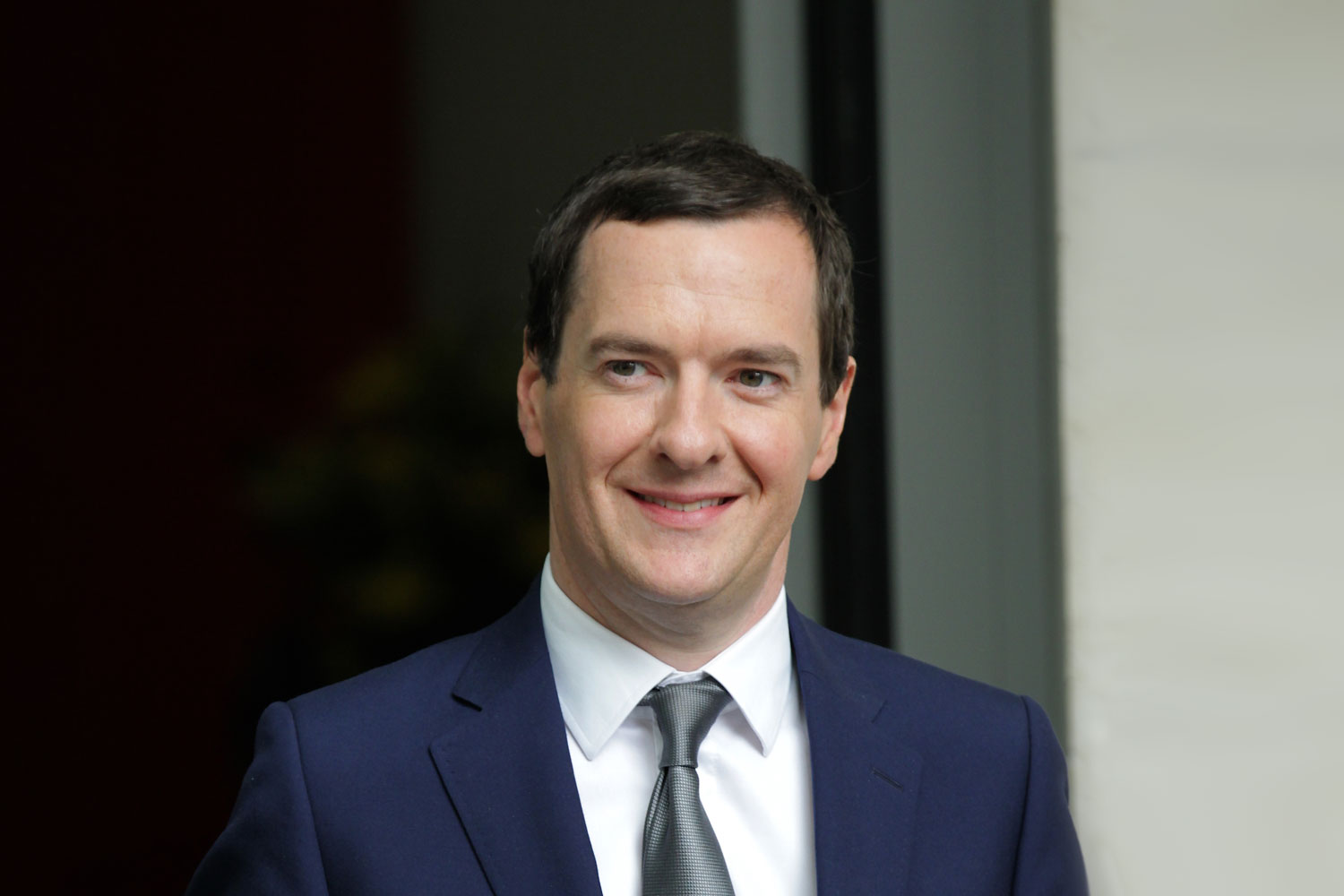 George Osborne
Odds: 50/1
The smirking, detested architect of austerity saw his days were numbered under the leadership of his hated rival Theresa May, so he got himself appointed as editor of the Evening Standard and bailed out of Parliament, gleefully embracing the opportunity to attack the Government daily on strategy, policy and ability. It's a risky move with the potential to alienate the Tory grassroots who look dimly on such flagrant disloyalty, but it will keep his profile high amongst the movers and shakers of the capital and party stalwarts looking for someone with experience to take over the reins when May fades.
Osborne still has significant support amongst MPs, many of whom he cultivated and promoted over his years as Chancellor. His instinct for wrong-footing opponents and chess-like mastery of the political game could see the 46 year-old returning to the big leagues, perhaps in a safe London seat.
Will Quince
Odds: 75/1
Will Quince, MP for Colchester, may be just what the Conservative Party is looking for – he's young, competent, funny, clever and normal. He was educated in a state comprehensive school, went to a normal university (Aberystwyth), qualified as a solicitor and even auditioned for Britain's Got Talent for charity, showcasing an impressive baritone and a healthy regard for pop culture.
He was wisely promoted in June, and his charm and political dexterity will be crucial to passing key government business through a febrile House of Commons. Quince made headlines last year when he gave a heartfelt Commons speech on the pain of losing a baby, and even set up a cross-party group looking at how to prevent stillbirths. A young, energetic, Tory with the popular touch and emotional warmth? We're likely to hear plenty more of Mr Quince over the coming years, though it's still early days for the somewhat green 34-year-old.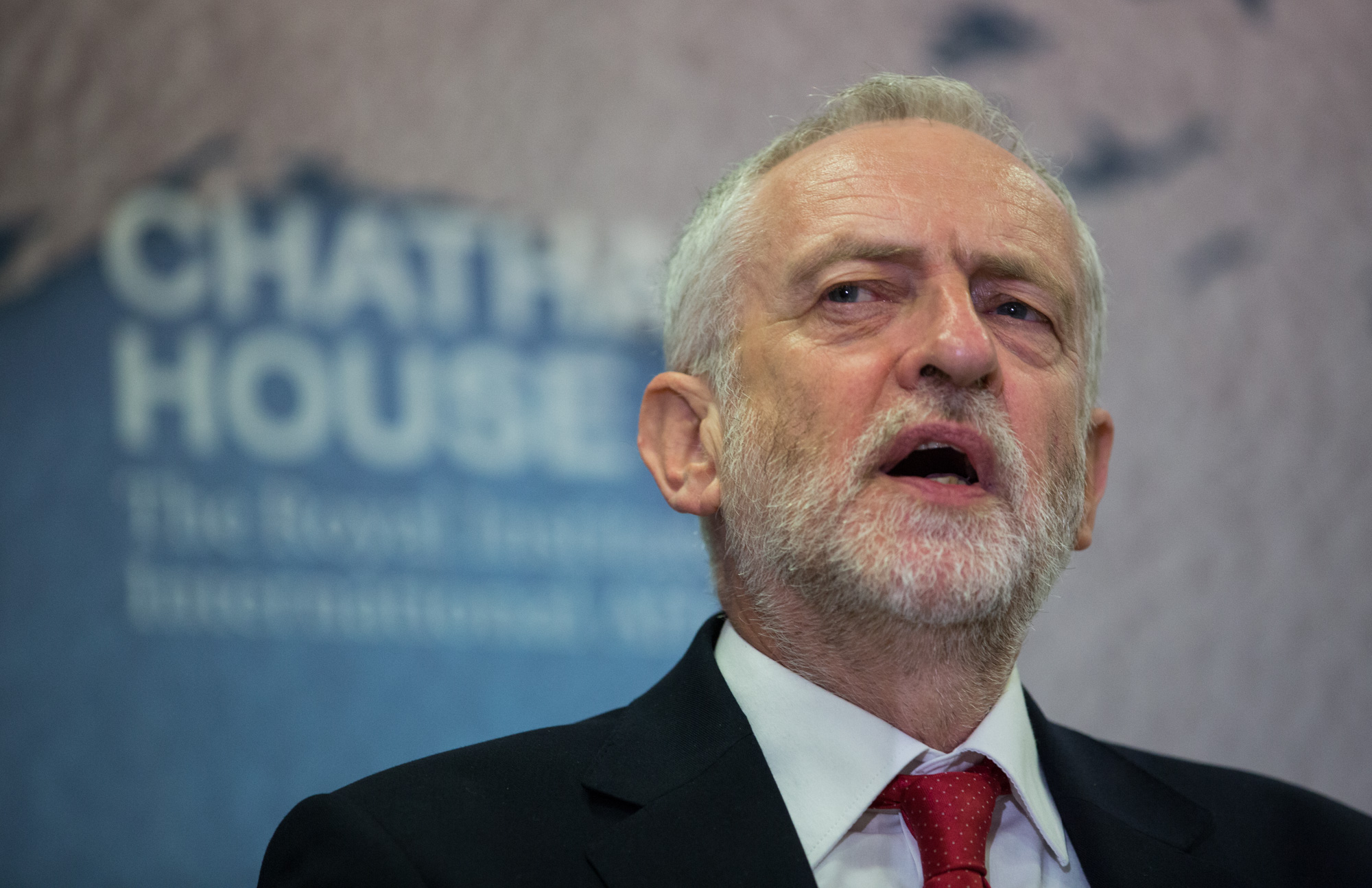 Jeremy Corbyn
Odds: 100/1
Corbyn lost June's general election so impressively that he appears pretty much immovable as Labour leader in the run-up to the next election. He inspired the young to come out in their droves, suppressed some of his more socialist tendencies, and at least turned up for debates, which was more than Theresa May managed.
But his leadership is already under renewed pressure, with a handful of high-profile resignations from his front bench only days after the election in protest at his muddled Brexit policy. To many in the Labour Party, it feels that Corbyn has gone as high as he can and should make way for a younger, more politically agile player, though any move to replace him with a more centrist leader will be shot down by a newly-energised membership base. If an election was called next month, there's every chance Corbyn would win it. After three years of back-biting and stasis though, he is unlikely to maintain his appeal.