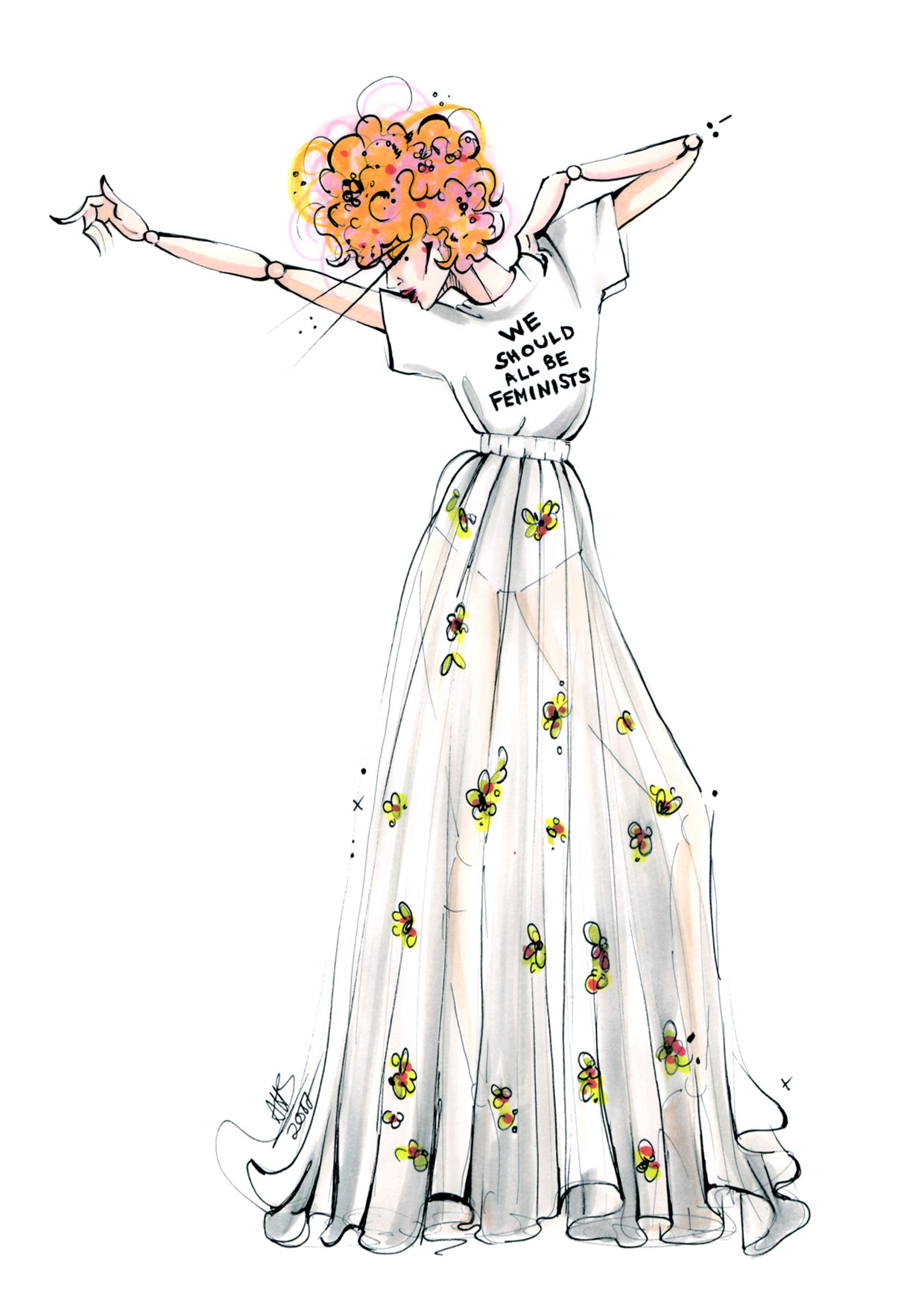 Style Notes
Can you remember the last time you weren't outraged? With so many political and social issues to get exercised about, both at home and abroad, it seems a fitting time to broadcast your beliefs in every way you can.  Oh hi, slogan tee. This 80s staple, originally made famous by Katharine Hamnett and Vivienne Westwood, has been recruited for a new generation. There are plenty of designer and high-street options to choose from, but we're not sure anything can quite top this bold beauty from Dior.
How To Wear
As with most wardrobe classics, a slogan tee is pretty much a neutral, meaning it can easily be styled up or down – with jeans, a patent mini or in this case, a flouncy floral maxi skirt. The juxtaposition of something strong and powerful on top mixed with a softer, semi-transparent skirt just makes the whole look that bit more interesting. Keep your hair and makeup to a minimum and finish off with chunky flat boots or metallic Nike Airs for extra girl power points.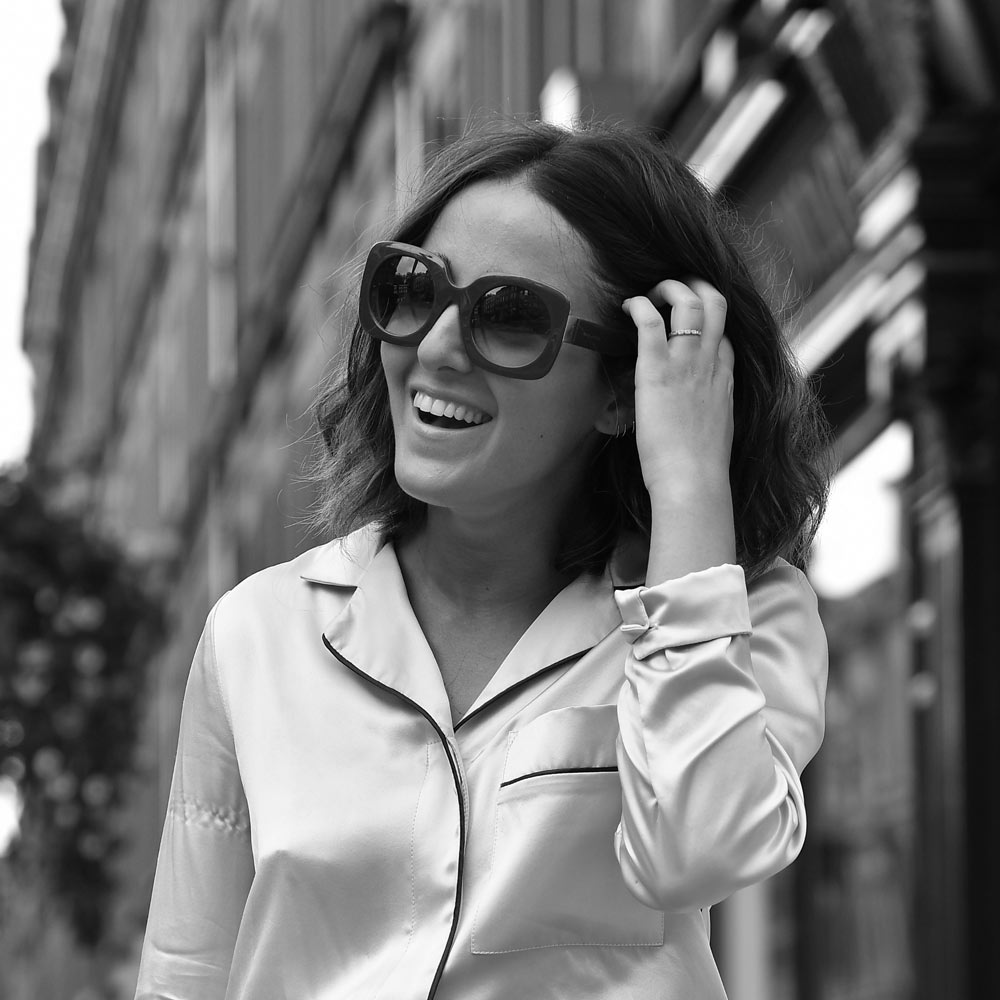 NINI KHATIBLOU
Fashion Editor and Stylist
Nini is a London-based stylist and the Fashion Editor of PHOENIX Digital. With over 10 years experience working on the UK's biggest-selling magazines, she currently splits her time between styling celebrity and fashion shoots for PHOENIX Digital and working with a host of commercial brands in a consultancy and styling framework to create some of the biggest ad campaigns on the market.