As the teen movie classic turns 20, the Film Editor looks back on the brilliantly repugnant antics of uber-villain Kathryn and her vacuous East Coast peers
In 1999, denim wearing, Rachel-cut flaunting teens had a veritable pick and mix of saccharine rom-coms to neck with their dates to.
She's All That, Never Been Kissed, 10 Things I Hate About You – all gentle, all sweet, all utterly, tediously family friendly.
Cruel Intentions was something different. Thrusting into cinemas like a cocky red Porsche into a car park full of beige Volvos, it upended conventions and offended genteel sensibilities with its explicit chatter and sordid shenanigans amongst rich and repugnant East Coast teens.
Here are 10 things we love about Cruel Intentions. Are you in or are you out?
1. The cast was hotter than a Carolina Reaper condom. Sarah Michelle-Gellar, as vampish uber-villain Kathryn, was two seasons into the world-conquering Buffy: the Vampire Slayer, while Ryan Philippe, fresh off topless hunkery in 54 and a gutting in I Know What You Did Last Summer, made viewers shift uncomfortably in their seats as her smouldering half-sibling Sebastian. Reese Witherspoon, as Annette, the virginal target of their scheming, was two steps from stardom, as was Dawson's Creek's Joshua Jackson. Co-star Selma Blair almost, but never quite, made it.
2. It has serious literary pedigree. The film is based on the 1792 French novel Les Liasions Dangereuses by scandal-baiting soldier Pierre Choderlos de Laclos. The book wades lustily into the everyday malignancy of bored French aristocrats, manipulating and destroying lives with languorous impunity. Transposing de Laclos's tale of seduction and class to the rotten, money-drenched brownstones of New York's Upper East Side was an inspired and electrifying choice.
3. The dialogue, by writer / director Roger Kumble, is fruitier than early morning in New Covent Garden Market. There's no innocent dating and makeup chat here. It's all fucking, corrupting, twisting, insulting and sniping, peppered with some fantastic filth that wouldn't pass muster in a PC parade. And given this was the 90s, maybe we can forgive Sebastian for his belief that "Email is for geeks and paedophiles" – surely that idea has been disproved by now. Hasn't it?
4. And it's not just the dialogue – Cruel Intentions is a teen film that deals in real teen issues. Bullying, peer-pressure, homophobia, vapid social hierarchies, revenge porn (long before that became a thing), casual drug-taking and sex, coercion and (yes) young love. Sure, it circles exclusively amongst the mega-rich, but teenage angst is much the same whatever the class, and the film deftly maintains its acidity and, well, cruelty. Much like life.
5. The soundtrack is as of its time as doing a magic eye in a Union Jack dress while stroking a Furby. The Verve, Skunk Anansie, Blur and Faithless imbue the roguery with the dichotomous spirit of the age, hopeful and angst-ridden. The film introduced millions to Placebo's emo sleaze-fest Every You Every Me, while the heartfelt declaration in Counting Crows' Color Blind ("I am ready, I am ready…") is a perfect accompaniment to the movie's most romantic moment.
6. Sebastian's car, a black 1956 Jaguar XK-140. Sure, it's the perfect symbol of phallocentric arrogance and elite teen abandon, but it's seriously cool. There are plenty of teen girls in the 1990s who, even knowing Sebastian's game, would happily have gone on a lengthy road trip in his shiny, growling todger.
7. That kiss. The scene that "mysteriously" fuzzed out in every Blockbuster VHS copy (remember those?). God knows what the uninformed might have thought Sarah Michelle Gellar and Selma Blair were up to in that park when the static kicked in, but guaranteed it's the single moment, spit and all, that most people will joyfully, then shamefully, raise upon the mere mention of Cruel Intentions.

8. Just desserts – (spoiler) everyone gets theirs. Sebastian, a calculating scumbag from the start (but oh so cool) turns into a woke (ish) boyfriend, but too late. He ends up a mangled wreck, with his duplicitous deeds made public and destroying his legacy forever. Kathryn is ruined too, exposed as a vacuous cokehead and shunned by her moronic friends. And lovely Annette, who never hurt anyone, bags the lush Jag and drives off into the sunset. Score for the nerds.
9. The prequel. Sure, Cruel Intentions 2 is miserable and seedy nonsense – three episodes of an aborted TV show threaded lazily together. But it gave an early role to the ever-wonderful Amy Adams, replacing Sarah Michelle-Gellar as Kathryn and getting up to much of the same naughtiness. And like Reese Witherspoon, Adams went on to major Oscar-baiting success. Appropriately, absolutely no one from the dismal third movie broke into the big time.
10. The legacy. After Cruel Intentions, teen movies got hardcore. Election, with a razor-sharp performance from Intentions-alumna Reese Witherspoon as a psychotically ambitious schoolgirl, came hot on its heels while Terry Zwigoff's wonderfully acerbic Ghost World came two years later, introducing Scarlett Johansson to the world while Mean Girls, the savage genesis of a million memes, came only a couple of years later.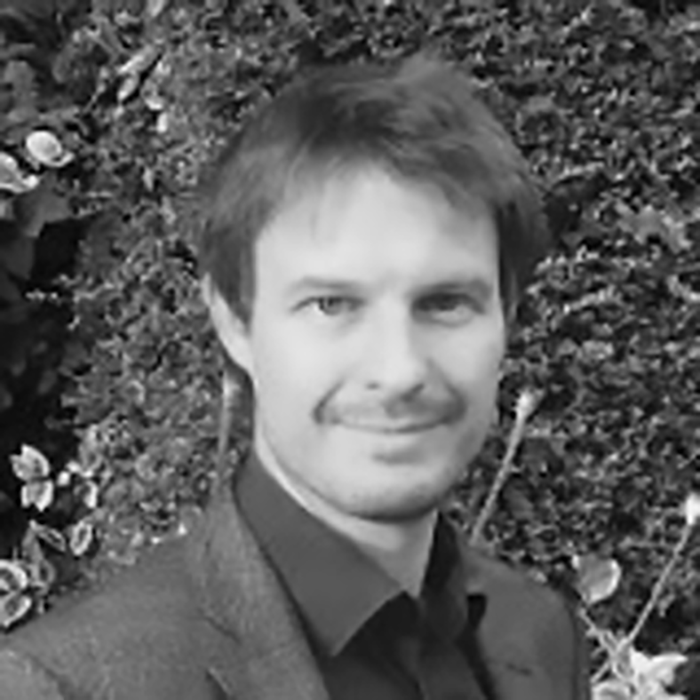 GREG TAYLOR
Film Editor
Greg spends a socially unacceptable amount of time in darkened rooms waiting for the next film that excites him as much as Jurassic Park did when he was 12. As well as reading too many books and watching too many films, he found time to advise two Mayors of London and a host of MPs, helping to give more power to people and neighbourhoods. He continues to watch and write about the national and global political scene with a mixture of hope and dismay. If he's not writing, watching, listening or reading, Greg is almost certainly planning his next trip overseas – all recommendations greatly received.