Words  Mary-Jane Wiltsher
Photographer Cameron Bensley

With a modelling portfolio featuring goliaths like Hermès, Moschino and Valentino, Isaac Carew was making waves in the fashion industry long before trading the runway for the kitchen. His passion for cooking dates even further back, born in the kitchens used by his chef father where an 8-year-old Carew would help de-grit muscles and chop veg. Culinary school and The Gordon Ramsay Group followed, but life took a detour when Carew was scouted in 2008, with modelling taking him around the globe.

The Dirty Dishes – Carew's new website and YouTube channel – launched last year, and marks his return to his first love, championing delicious, fuss-free recipes for time-poor home cooks looking to expand their repertoires. With a debut cookbook underway and a new TV show with two Michelin-starred food whisperer Michel Roux Jr airing later this year, we can expect to see a lot more of Carew. Oh, and he hasn't forgotten how to take a mean portrait shot either.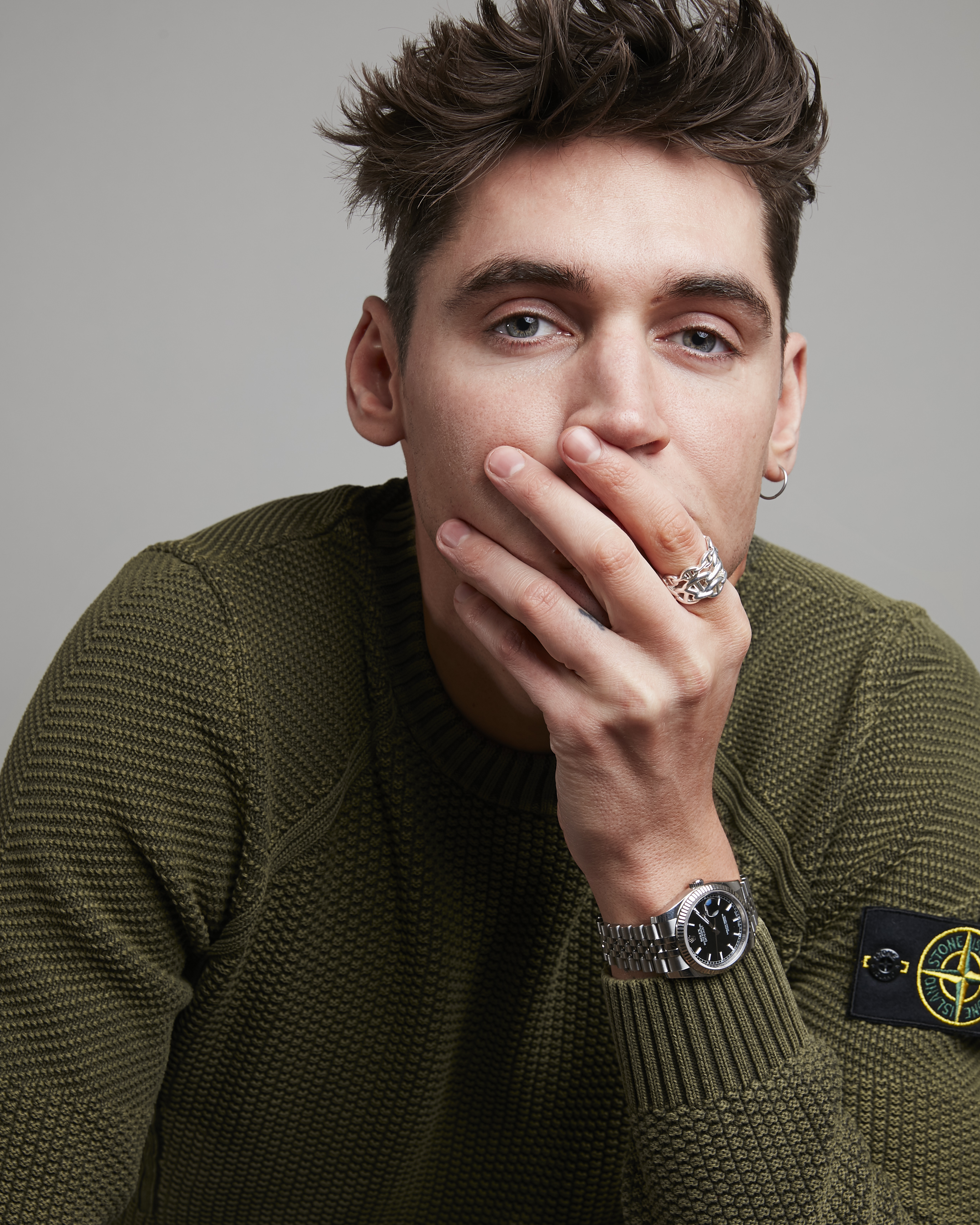 Talk us through the two dishes you've picked out: the aubergine lamb burger and the harissa hash…
The aubergine burger was a dish I came up with when I first started Dirty Dishes. I wanted something different to a kofta and baba ganoush, so came up with the concept of the ganoush being the actual burger bun and the normal cigar shaped koftas being the burger patties. The hash was actually something I threw together one Sunday with leftovers in the fridge – I love that spicy kick of harissa, really simple but so delicious.
How would you describe The Dirty Dishes ethos?
Fun, fast, approachable food for the people. Everything from healthy salads to indulgent desserts and gorgeous pasta dishes.
When did you first get into cooking?
I'd cook up weird, tasty snacks for my mum as a kid and then worked with my dad in the kitchens growing up. He's also a chef, so I used to work Saturdays in his restaurant. When I finished school I went to culinary school to train professionally.
How was the transition from modeling to food presenting?
It's been amazing – if anything, they go hand in hand. I've had more modelling work due to me being a chef, and vice versa. It's a really fun and exciting time in my life, so I couldn't be happier.
Tell us about cooking alongside Angela Hartnett at The Connaught?
Cooking at The Connaught was a mind-blowing experience. At times it was very hard mentally and psychically, but so worth it. I'm pretty sure I learnt far more in a few months there than I did at school, you get right into the hustle and bustle of a hot kitchen.
I'm all about gorgeous, healthy, tasty food with the odd naughty dish on occasion.
Three ingredients you're obsessed with right now and why?
Uni [the Japanese name for the edible part of a sea urchin], lamb, and smoked paprika.
What's your fail-safe dinner party dish?
Slow-braised short ribs with roasted veg, maybe with a side of mac 'n' cheese, with a homemade pavlova for dessert. When I'm cooking for groups of friends I want incredible tasty food but less time in the kitchen so that I can be at the dinner table with my mates.
What's your take on the huge boom in 'clean eating'?
I personally think it's gone a bit overboard. I'm all about gorgeous, healthy, tasty food with the odd naughty dish on occasion. I think the wellness trend has almost made things unhealthy, in the sense that everyone worries too much about what they're eating. Everything has to be clean and we're losing that pure love of good food.
How did your Ultimate Shopping List collaboration with Michel Roux Jnr come about?
I believe they found me through Instagram and Twitter and tried to contact me, but as with a lot of things through social I thought it was a hoax. Then they got in touch with my agent and I went for a recorded, TV show-style interview. It must have gone well! As it's not out yet my lips are sealed on the rest.
Do you still juggle cooking with modeling jobs?
It's pretty much 50/50 but I do try to put the food and writing my cookbook at the forefront. Some weeks I'll be travelling and won't get a moment to do any cooking.
Meal that makes you feel nostalgic?
Everyone thinks their mum's Sunday roast is the best, but my mum's Sunday roast is amazing.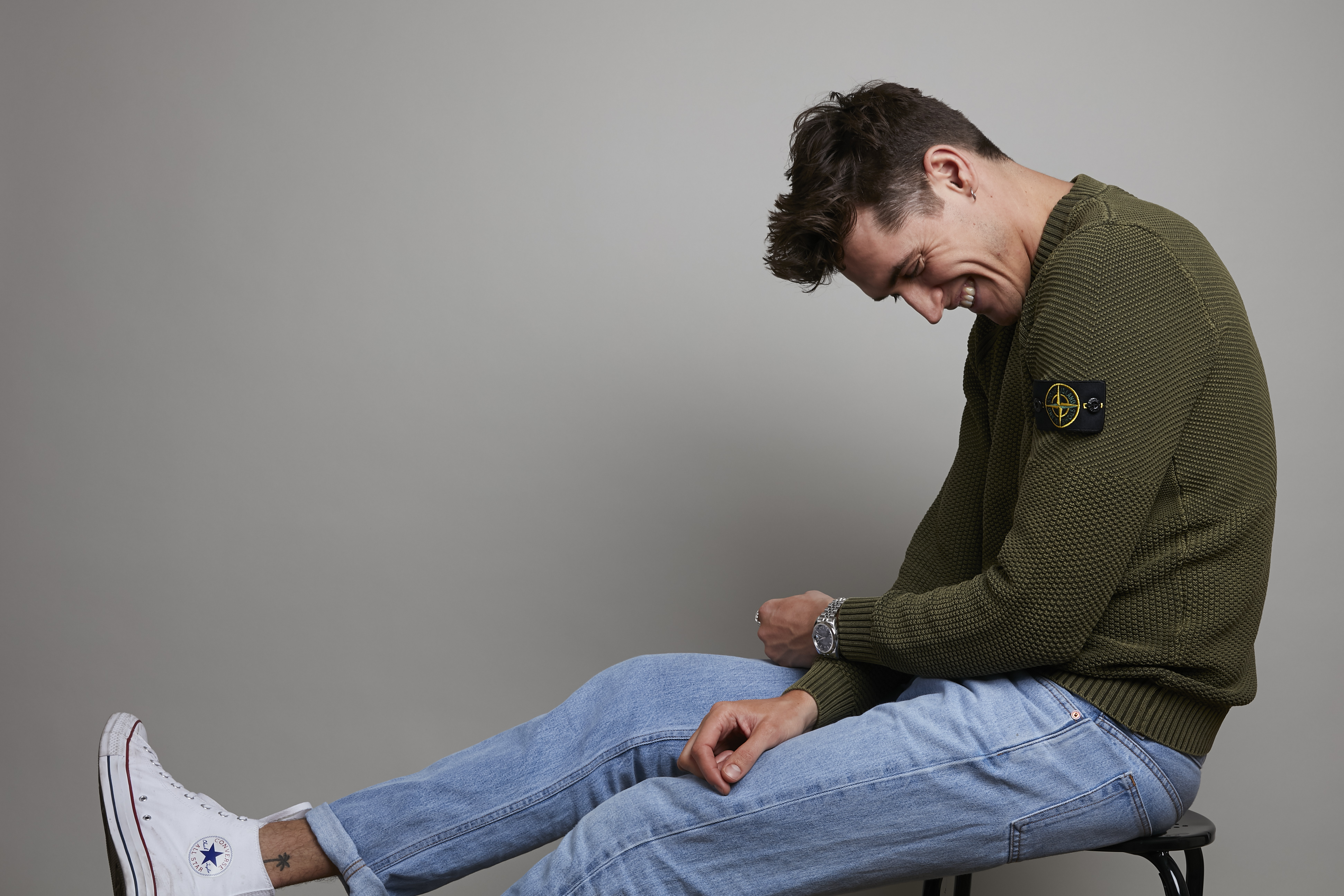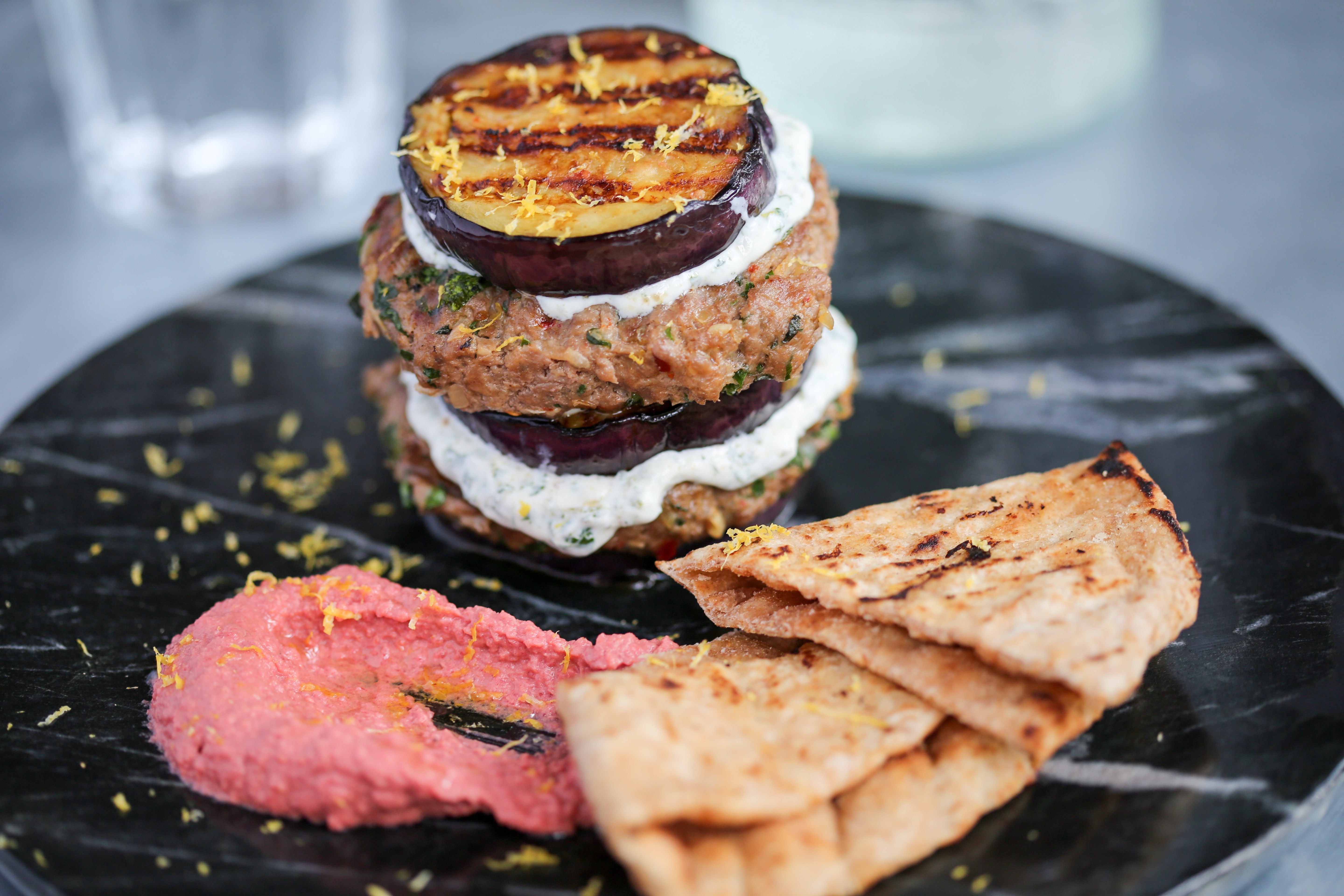 These super-healthy bun-free burgers will really get your tastebuds going. To start, fire up the grill so that it's sizzling hot for the lamb burgers and aubergine.
1. Place the lamb mince in a bowl. Brown one finely chopped onion in a pan along with one heaped tsp chilli flakes, one heaped tsp ground cumin, three cloves of crushed or chopped garlic, and one large handful chopped parsley. Add to the mince and combine using your hands, being sure to bind all the ingredients thoroughly.
2. Form the lamb into large, golfball-sized burgers and leave in the fridge while you prepare the aubergine.
3. Slice the aubergine into one inch thick slices and season with olive oil, salt and pepper.
4. Whack all the hummus ingredients into a blender or food processor and whizz away. Have a taste to check if the seasoning is up to scratch and pop it in a serving bowl.
5. Now pop the lamb burgers and the aubergine onto the grill. Grill the burgers for two minutes and remove to rest for a further two minutes while the aubergine carries on grilling. This gives you a window to make a quick and easy minted yogurt.
6. Roughly chop the bunch of mint with a large pinch of sea salt. Add the salted mint to a bowl of greek yogurt, squeeze in the juice of half a lemon and give it all a good mix.
7. To serve, I built up the burgers and dolloped the minted yogurt on top, popping the hummus on the side of the plate along with some shop-bought flat bread, but if you're feeling a little more adventurous you could always make your own.
1 bunch fresh mint
300ml Greek yogurt
Juice of half a lemon
Pinch of sea salt
240g chickpeas, drained
1 cooked beetroot
2 garlic cloves, rushed
2 tbs Tahini
Juice of 1 lemon
Large pinch sea salt
1 whole onion, chopped
3 garlic cloves, crushed
1 heaped tsp chilli flakes
1 heaped tsp ground cumin seeds
500g lamb mince
1 large handful chopped parsley
1 large pinch of sea salt
2 large aubergines, cut into 1 inch thick slices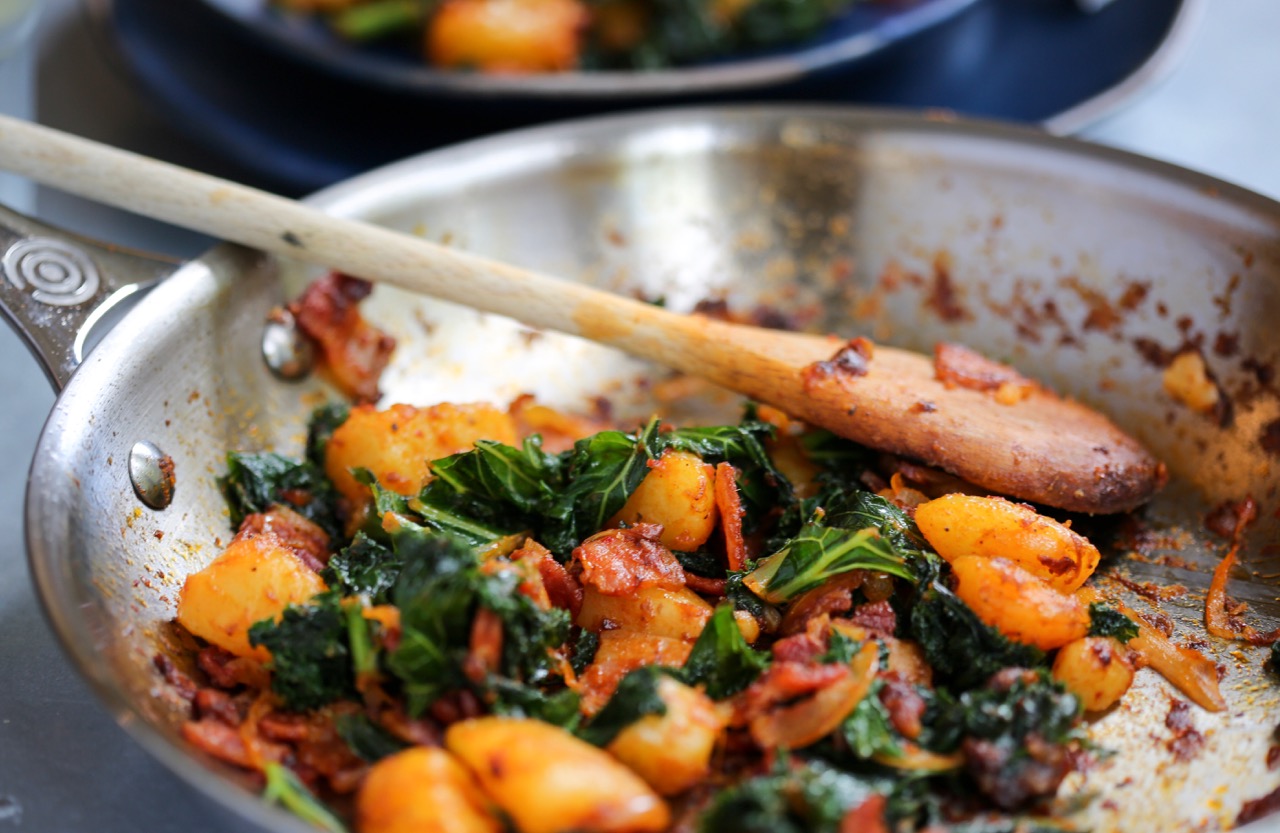 1. In a large pan, heat a small glug of olive oil. Add in the chopped kale and a good pinch of salt and sauté for 30 seconds, then add 100ml of water. Cook for a further 30 seconds and remove from the pan. Cut the potato into rough cubes. Add the bacon to the pan that you used for the kale with a little oil and brown until it's a gorgeous golden colour. While the bacon is browning, slice one onion and add to the bacon, along with the potatoes. Cook all these together until everything has caramelised.
2. Add the Harissa paste and cook for a moment, then add the kale and cook low and slow for 5 or 6 minutes. While the hash is cooking, bring a pan of water up to the boil, then reduce the heat slightly and add a tbsp of white wine vinegar and poach two eggs to pop on top of the finished hash.
60g kale (about two handfuls, chopped)
1 large cooked potato
Half an onion, sliced
6 rashers of smoked streaky bacon, cut into fingernail-width strips
2 tbs Harissa paste
2  eggs, to poach
1 onion, sliced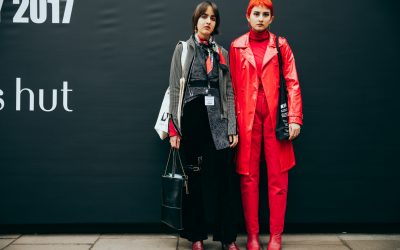 From bloggers to Editors-in-Chief, we round up the best of the street style contingent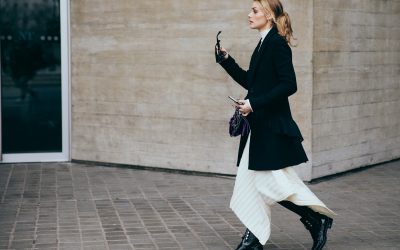 From bloggers to Editors-in-Chief, we round up the best of the street style contingent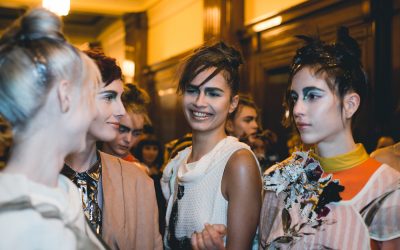 The eco-friendly brand presented a painterly, nature-inspired collection for their second catwalk appearance