Our new series distills the life wisdom of some of our favourite humans
Words Cecilia Mezzi
Photographer Charles Moriarty
Stylist Kara Kyne
Online Beauty Editor & Makeup Artist Tania Grier
Like so many iconic frontwomen, Skin – born Deborah Anne Dyer in London – is someone who has zero fear of blazing her own trail. 
While Britpop was on the rise in the mid nineties, she and her band Skunk Anansie unleashed their own brand of melodic and politically woke hardcore rock (which earned the name 'clitpop', usurped normative female beauty standards with Skin's shaved head, and had a video (Hedonism) banned by MTV for its depiction of two women kissing. By comparison, the antics of Liam Gallagher looked like small fry.
Fast forward 25 years from Skunk Anansie's anarchic inception and Skin is fresh out of laying down the final touches to 25LIVE@25, a live album that brings together the greatest songs from the band's six studio albums. In person, the singer embodies the qualities that underpinned Skunk Anansie's sound: effortless, unapologetic, trained but untamed. She's quietly aware of her achievements but deeply grounded. The sound hasn't aged one bit, vulnerable yet defiant, snarling yet poetic.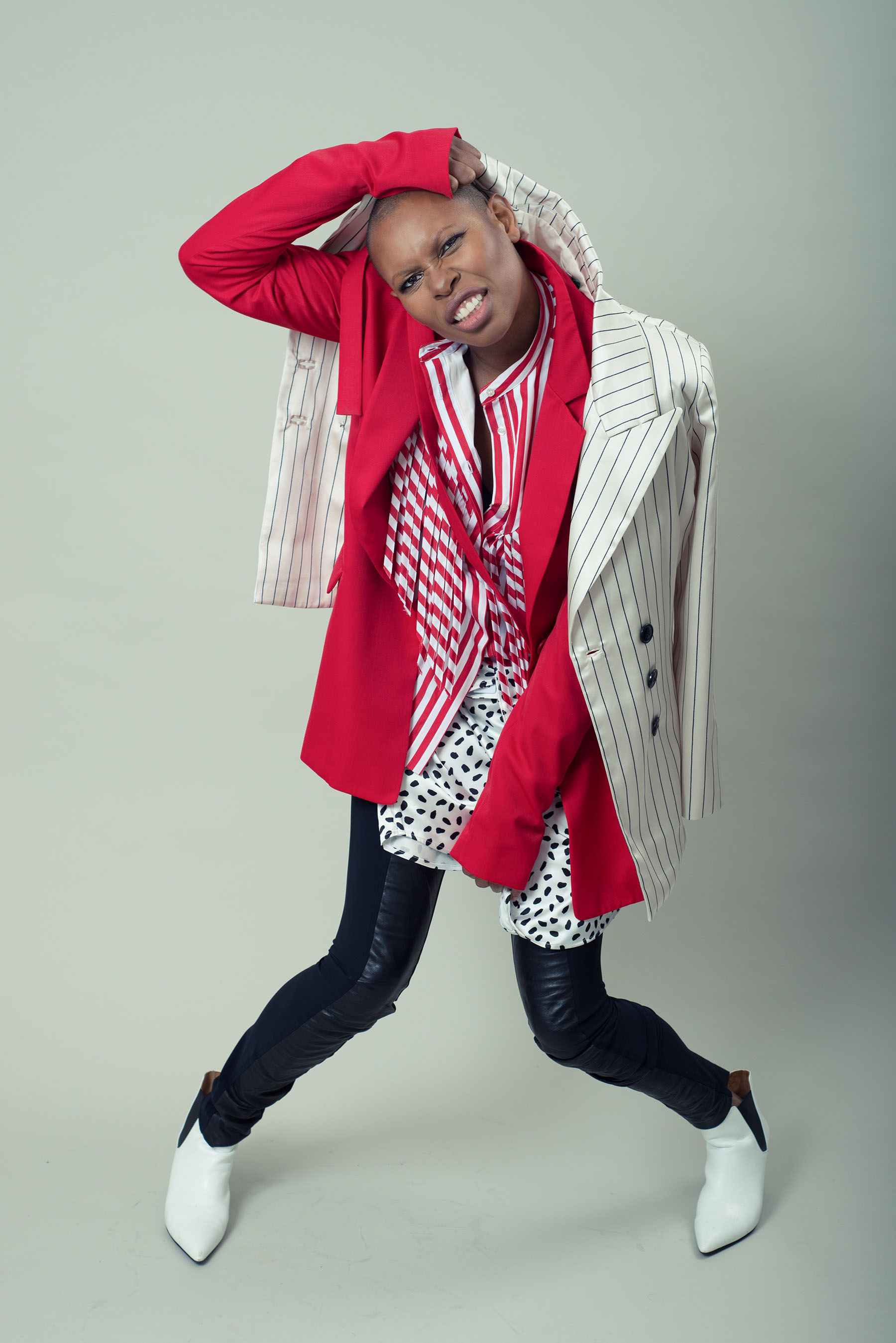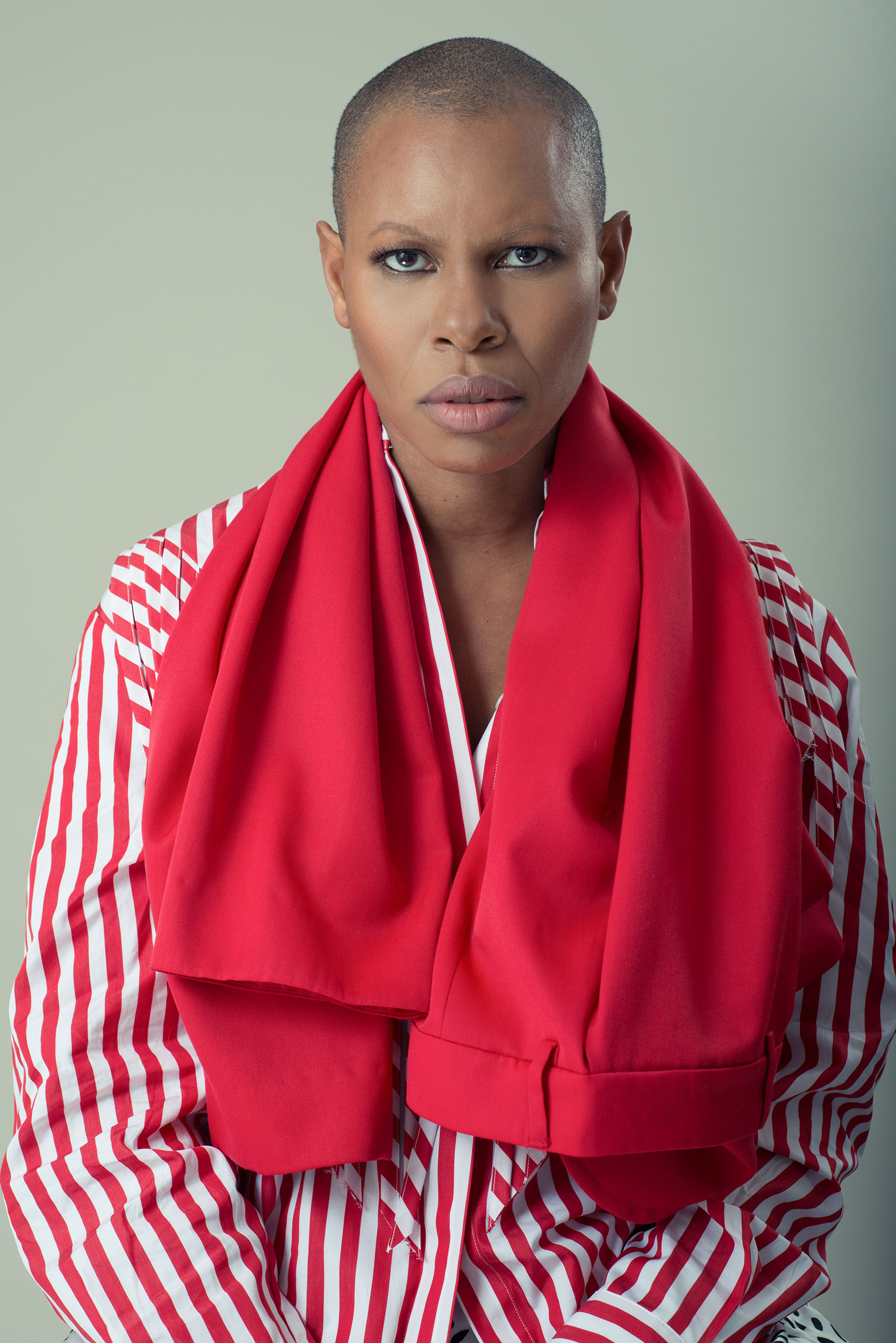 Throughout the shoot, Skin plays a central role in the creative process. If a t-shirt isn't right, she won't wear it. It's an act of committing to a vision rather than stubbornness.
"You have to do something the way you want to do it," says Skin. "Don't be aggressive about it or rude, but it's important to stay authentic. If you don't feel comfortable, it's just gonna look bad. You're going to look at it afterwards and say: 'why did I agree to wear that?'"
2019 is set to be a busy year for Skin with the promotion of 25LIVE@25 and two major electronic music projects in the works, one based around "proper techno club stuff", the other songwriting.
Discussing the creative differences between her body of work with Skunk Anansie and the solo DJ sets that have become central to her career, Skin comments that "in many ways, it's more difficult to play other people's records than making your own. With DJing, it takes a very long time to be good, it's a much harder process. You have to be technical, and on top of that, you have to be very spiritual because you have to be able to pick up a vibe of a whole room. You've got all these people, and they don't give a fuck if you're famous for something else: they just want to dance."
The key to curating a sound that is fresh and timeless, Skin says, is to "write things that mean something to people – that never goes away.  [Skunk Anansie] came up during Britpop and if there's one lesson we learned it's to avoid making things that are too trendy if you intend to create something that lasts a lifetime. The music I loved when I was growing up, I still love. I still play Stevie Wonder, I still play Barry White, Lauryn Hill."
It's time to wrap and Skin's publicist warns us that we may not be able to continue the interview. Skin, with the most disarming polite smile, replies: "We can, it's up to me."
This month, you'll find us channelling the hardcore rock tour de force with the help of her essential rules for living well…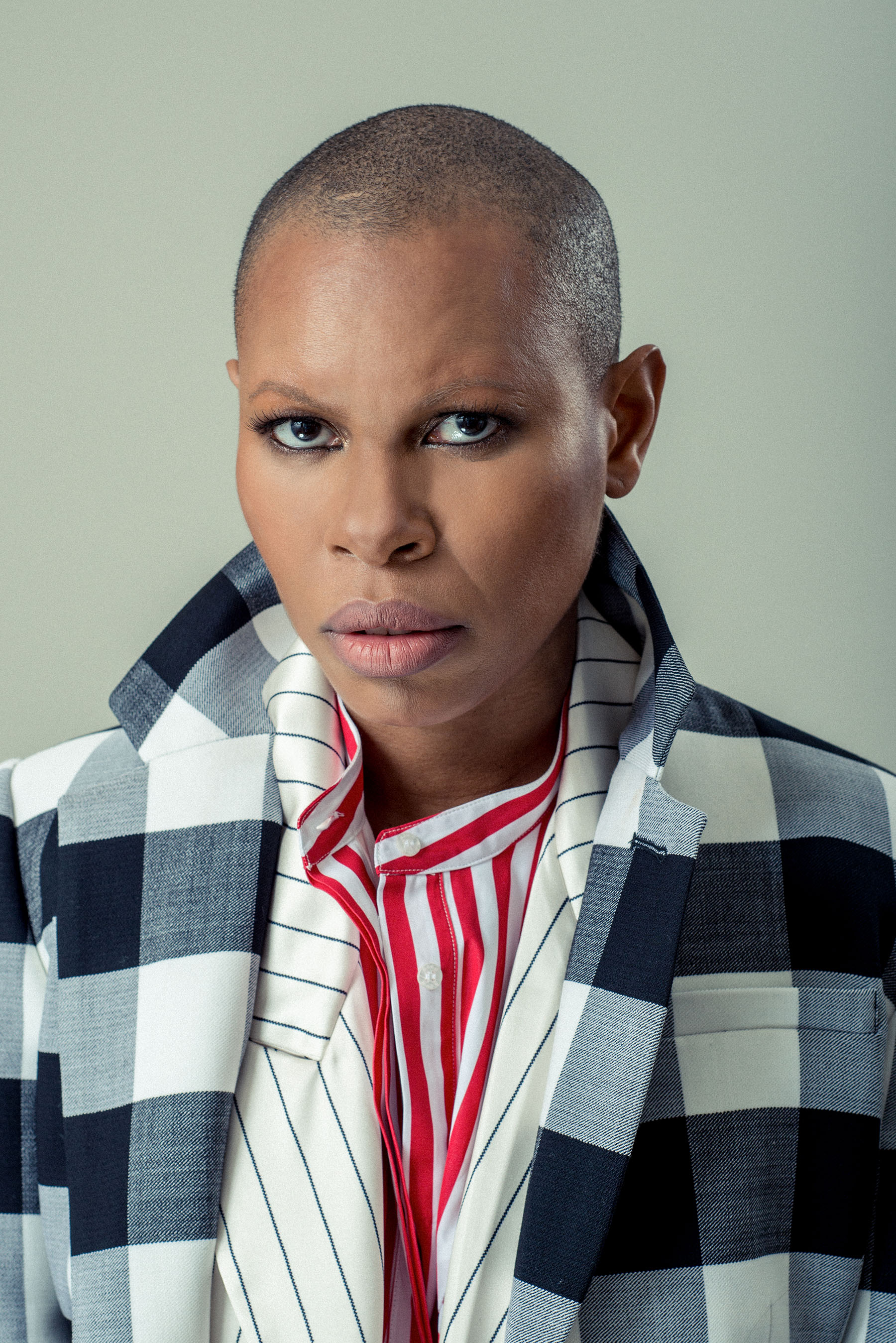 1. Write down your observations
"As an artist, the most important thing you can do is to keep your eyes and ears open at all times. I always write things down. One day I saw a tiny swastika on the wall and it was so wiggly that it looked like a child's first attempt at drawing a swastika. That's how Little Baby Swastika came up. It's a weird, long title but for some reason, it works. The inspiration is authentic, so the result is authentic."
2. Love is not a profession
"I believe that women more than men feel that they can get everything they need by being in love, and they're consumed by that. I've done that many times, and I'm still doing it. But the one thing that has lifted me out of all breakups – lovers come and go, unfortunately – is my work. You spend all of your time being in love? You have to do something else with your life. It's not a profession! You're more attractive to somebody when you're independent.
The relationship that I'm in now [with artist and event producer Ladyfag], is fun because we're very independent. When we get together, we spark like two pieces of flint. You don't necessarily need that person, but you want that person. You need to be able to survive without that person. It's intellectual suicide otherwise."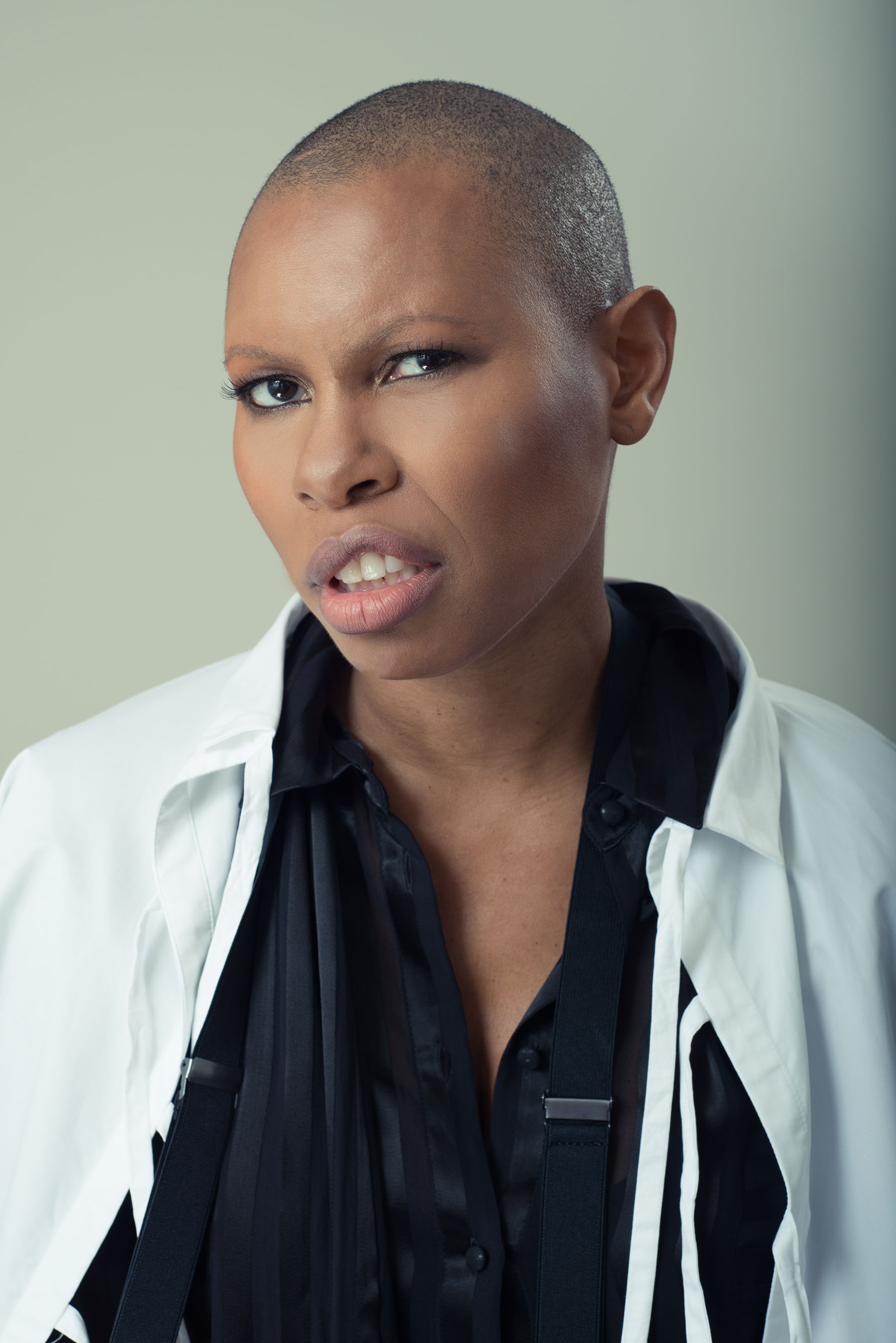 3. Never get too comfortable
"The minute you get comfortable, remember that there's always a fight. Sometimes kids nowadays forget that they're standing on our shoulders – we had a bigger fight, and they are able to be as free as they are because of us. If you just do what you're told, and don't do your research, that's not helpful. Look at Brexit – it was based on racism. It was anti-immigration and anti-asylum seekers. I think we're shooting ourselves in the foot. We're part of the European community and you can't rewind time. Do you want to go back to Britain before it was in the EU? That was a long fucking time ago. Everything is different. You've had generations growing up as part of Europe, and you want to go back? You're regressing and that is a disaster, especially for the kids."
The secret to eternal youth is not to worry about trying to live forever
4. Age with grace, or age with disgrace. Nothing in between
"The secret to eternal youth is not to worry about trying to live forever. The acceptance of getting older is a good thing, but our society doesn't see it that way, especially for women. My whole thing is: prevention is better than cure. If you see that something is going wrong in your body, don't wait until you can't walk anymore. Fix it. You don't have to be a saint, I'm not a saint. The secret is to grow old with grace and enjoy yourself. Or grow old with disgrace, as Madonna did. That's also very good for you."
5. Don't pretend you're happy all the time
"I'm not strong mentally sometimes, and it's good to accept that and to be aware of it. Being aware is half the problem, isn't it? When you are in denial about things, then that's where you can really get yourself into trouble. Awareness doesn't fix a problem, but it goes halfway, to stay in tune with yourself. I don't have all the answers, I've bumbled through things like anybody else has. But I think I have a better response to making mistakes now. It's important to make mistakes, they are good things."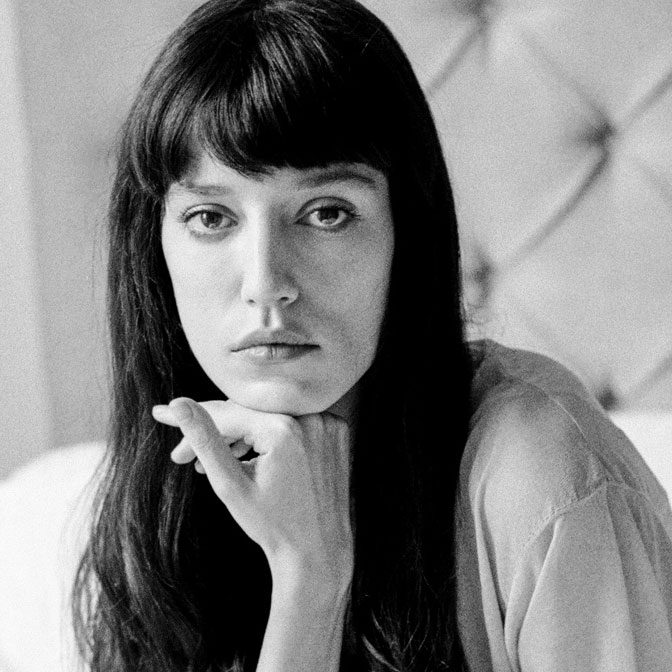 CECILIA MEZZI
Writer
Cecilia is a writer and storytelling geek based in London, pursuing ties between creativity and narration with a keen eye on contemporary society. She's a Central Saint Martins graduate that developed Digital Memoir, a project where she translated social media data into music. You can read (and listen) more on
ceciliamezzi.com
.