From actors to jewellers to pro-skaters and concert pianists, the male models walking the international runways are a talented bunch
What does it take to be a really successful male model? "A proactive agent/team who believes in you, kindness and a good personality to match", says Harley David, Director of Premier Men's Division.
Personality is a key word, here. Because these guys have it in buckets, and talent, too, in unexpected places (break-dancing, anyone?)
With this in mind, we profile Premier's diverse line-up of new faces to find out how they were discovered, how modelling is treating them so far and what else keeps them busy outside of shooting or walking the runways…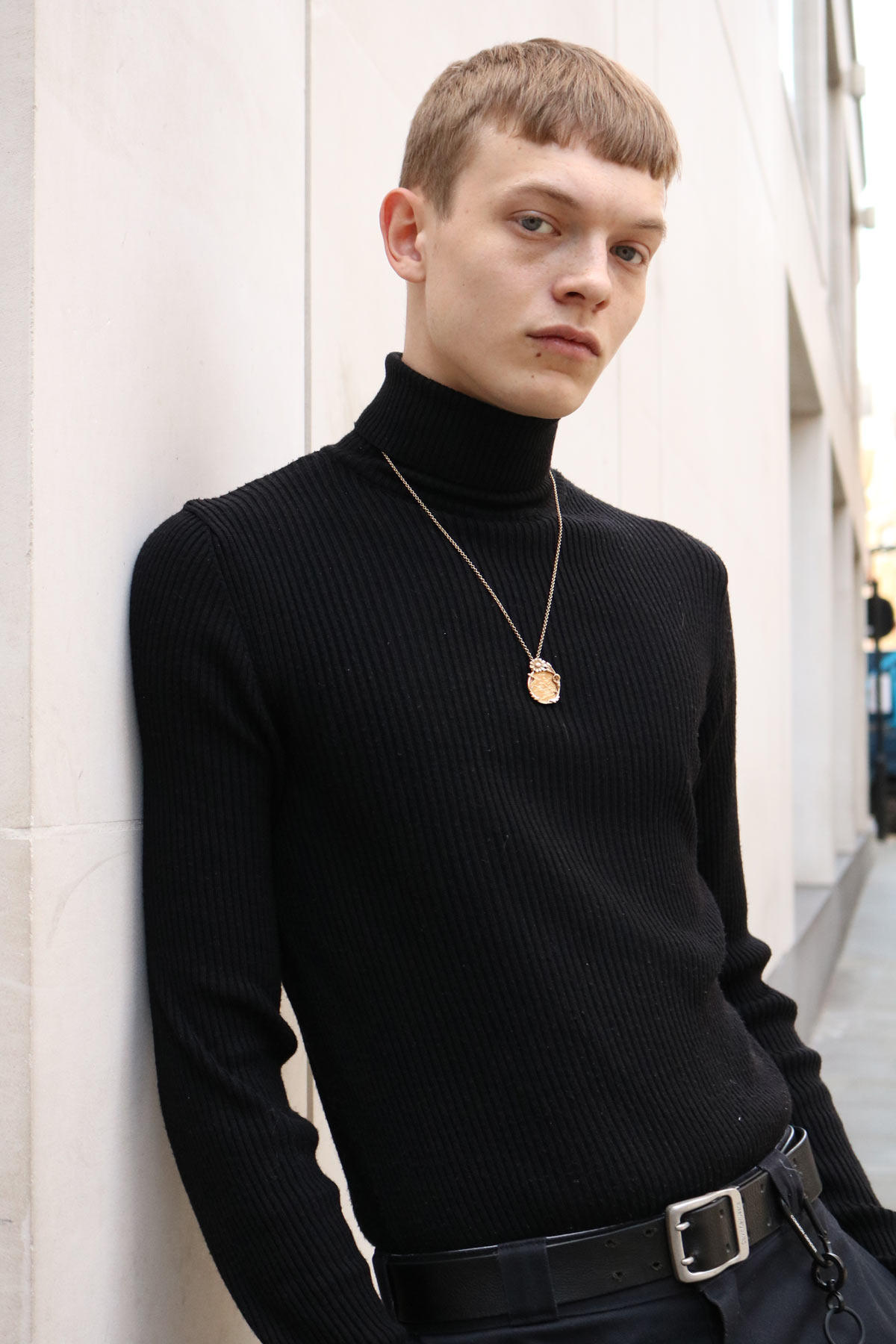 Dan Rogers
Age: 21
1. Welcome back. We hear you just landed from China?
I did! I was in Seoul for two months working for an agency out there, and then went to Shanghai to do a show. It was the first time I'd been out of Europe and it was mental. Everything runs completely differently. But it was really interesting to see it and the people are really friendly. 
2. What's your home town and what's the best thing about it?
I'm from Watford. Close enough to say you're from London to someone from a different country but not close enough if you're in London because a Londoner will call you out on it! I'm from a small villagey part of Watford. That's the best thing about it – not being in the centre of the town. I like the suburbs because everybody knows everyone and it's pretty chilled out.
3. How were you discovered?
I'd been shopping in the East End and I was at Euston station when Bunny, the scout from Premier Models, locked eyes with me. She told me that she was meant to go to Liverpool to do castings but she'd missed her train or something so she said: "Don't let me go back to my agency empty handed!" I thought it was a bit shifty at first and that they'd ask me for money or something but it was legit. So yeah, I was literally picked up at Euston Station and went into the agency a couple of weeks later.
4. You are also a jewellery designer?
Yes I'm a jewellery designer and manufacturer. I was doing an apprenticeship with a workshop called The Diamond Shop, which I started after my A-Levels. Recently I've gone self-employed to start my own endeavour. 
5. What kind of jewellery do you make?
It's a mixture of bespoke orders and collection stuff. I've always liked antique jewellery. For me, early Victorian period jewellery is probably the best because that's when the big design houses were starting out. If you look at any of Tiffany's old stuff, or Cartier's old stuff it's unbelievable. The amount of craftsmanship that goes into one piece is ridiculous. The style I have is antique with a contemporary flare to it, I think. 
6. What was your big break?
Fashion week in Paris, in January, was completely insane. I threw myself into it this year and did loads of shows, worked for some really cool people and made a lot of friends. The big ones were Y3, Issey Miyake, Guerlain, Off White, OMC and Jil Sander.
7. What do you like about doing the catwalk?
The energy. Obviously you get a massive rush from doing a show in front of people. It's the same as being on stage. The thing that I have to ground myself with is they're not there to see the models they're there to see the clothes!
8. What's the weirdest thing you've had to do in the name of fashion?
I did yoga with a swan, pretty much. I say yoga, it was more flailing around in front of this confused bird. Me and a friend went to Epping Forest for a photo shoot and I was standing on a log posing around and this swan just rocked up and started facing off with me.
9. What's your ultimate ambition?
My ultimate ambition is be to be in a position where I can live comfortably from the product and service I'm producing. Jewellery is my passion and I've been blessed enough to do something day to day that I enjoy.
10. What's the best thing about modelling?
That's a two point answer: the travelling and the people you meet. Travelling is obviously a fantastic opportunity whether you're doing it for work or leisure, but to be given the opportunity travel all over the world and be paid when you're there, is pretty cool. I've been to Paris four or five times this year, I was in Korea for two months. You lift up your life and move to another country without the baggage of actually moving. Anyone who models would say the same thing. It's the ability to move around without any strings. We're all kind of wandering around and seeing what happens.
Dan's Instagram: @danrogers_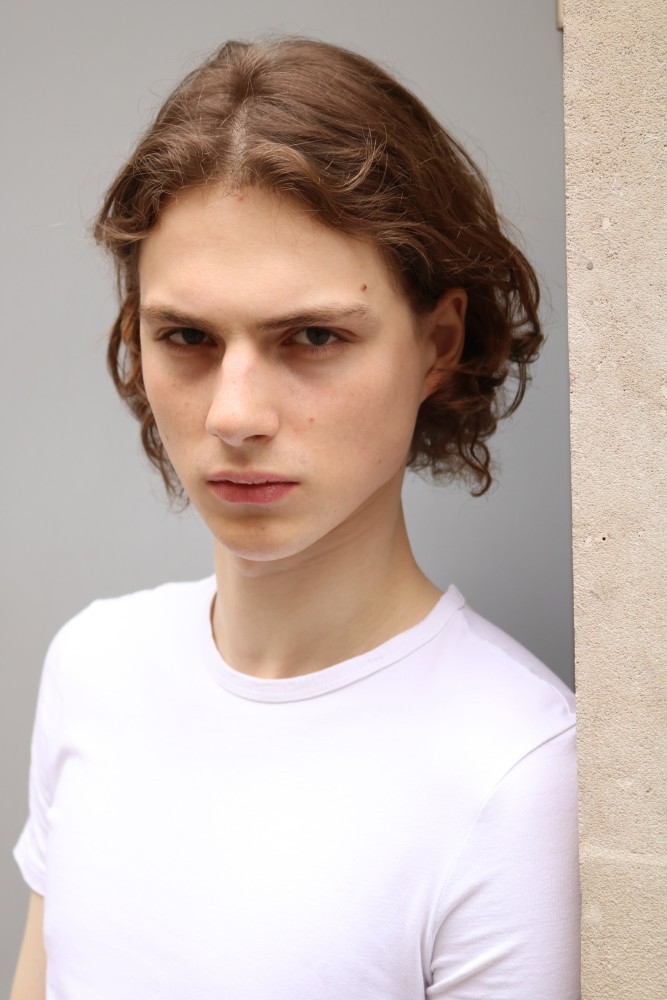 Jesse Bruul
Age: 19
1. Where is your home town and what's the best thing about it?
I live in a small town in the south of The Netherlands called Dembosch. I really like it – it's very cosy and has a good atmosphere. It's just a really nice town. 
2. What do you like to do once you get home after a job?
It's always nice to play piano again. I've played for nearly all my life so it's hard when I go away because sometimes I can't play for a couple of weeks. 
3. How were you discovered?
I was going to Amsterdam – I'd just missed my train so I was on the wrong platform. Then a guy came up to me and asked me if I was a model and that he'd like to work with me. I thought, woah what just happened?! When I finally got on the right train I looked up the agency to make sure it wasn't a scam and then I called my parents and explained what happened. We all thought it could be a nice opportunity. 
4. What have been your modelling highlights so far?
My first real Men's Fashion Week was in Paris last January. I did my debut show for Valentino. That was really cool. Then I did the show for Dior menswear a couple of days later. It was a crazy crazy fashion week for me. I also did a shoot for German GQ in London with some of the boys who also did the Dior show in January.
5. What kind of kid were you?
I was a very responsible child. I always wanted to do things in the right way and do my best. I took things quite seriously. I've relaxed a bit more now but as a child I was quite serious. 
6. How old were you when you started playing piano?
I was six when I took my first lesson but both my parents are professional musicians so I really grew up with all the sounds of practicing and all kinds of music around me. When I started modelling, I realised the music and fashion industries are really quite similar. It wasn't a big shock to become a model. As a pianist, I'd done some jobs, and doing the castings is a bit like doing piano auditions and getting concerts.
7. What did you want to be when you grew up?
For a while, when I was smaller, I wanted to be a concert pianist but when I started to get older I already knew that it wasn't going to happen because you have to practice like six to eight hours a day to become a really good concert pianist. People in Russia, China and the US they do it but I had a life outside of piano.
8. Do you have a secret skill?
I always thought I didn't like travelling at all, and I avoided it if possible. The funny thing is that I really enjoy travelling now I have to and I'm always looking forward to my next journey. Now, I very much like arriving in new cities and finding my way there. To my surprise I appear to have a very good sense of direction and after a few days I know the city and feel at home there. So that's nice.
9. What's the best thing about modelling?
All the new experiences. When you have a job you never know exactly what you're going to do. You have a location of course, and a client, but then it's always a surprise what's going to happen and who you're going to meet.
10. What is the geekiest thing about you?
I'm really into piano music and how it works. I think far too much about it!
From the1600s they started composing music for piano, well for harpsichord then. It's really cool that you can play music from within a 500-year range.
Jesse's Instagram: @jessebruul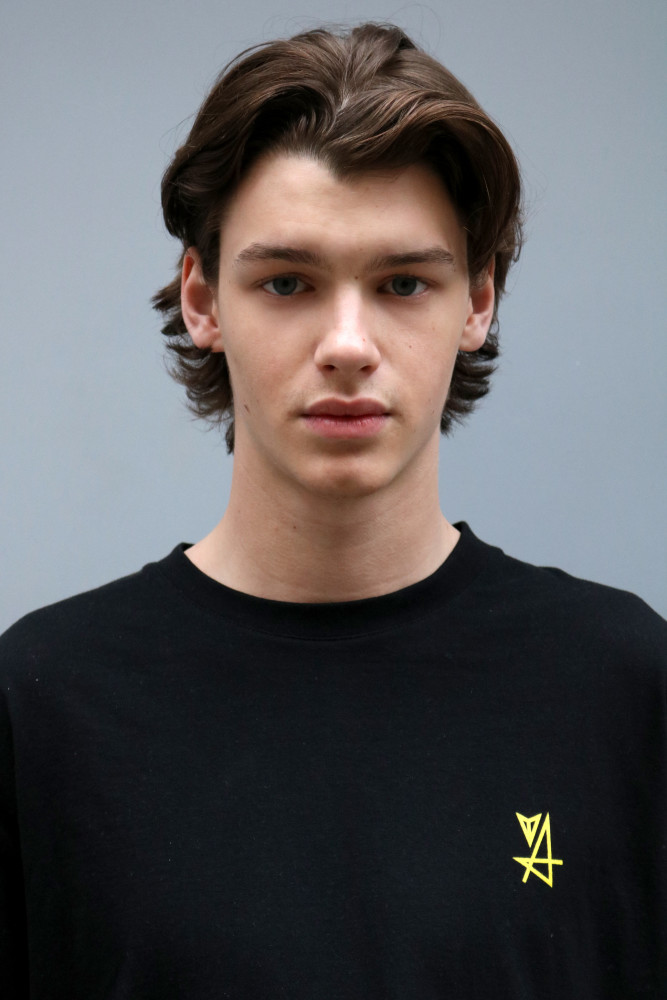 Rendy Giorgini
Age: 19
1. Where's your home town and what's the best thing about it?
Prague. Cheap beer, nice girls, the vibes. I love Prague, it's the best city for me. If I make some good money then maybe I'd like to live in LA – I've been dreaming about the sun and the sea. 
2. How were you discovered?
I was scouted at 2am in the centre of Prague. I was drunk. This guy came up to me, speaking English, and said, "Hey man, you wanna be a model?" I said, "yeah man for sure", not really taking him seriously. Then he wanted to take a picture but I refused that. I didn't really trust him at first. I was a bartender at that time and hadn't ever thought about being a model! He gave me his card and then it went from there. Changed my life.
3. What have been your modelling highlights so far?
I just got back from Tokyo where I did a few photo shoots for magazines. Then I did men's fashion week in January. My favourite show was Prada, which was my first ever show. It was crazy because my legs have been super skinny my whole life and they put me in very short shorts. I was like, "damn". Also my head is really small as well and they put this big winter hat on me. It looked okay in the end though. I was very happy. The euphoria from it, there's nothing like that. I met Miucca Prada too, she's a legend.
4. What kind of kid were you?
I never liked school. I remember one time my mum going to the principal's office, and coming home with a message for me. She said the principal had said I had bad energy and everyone was scared of me. I was so young! I was never a bully or anything, just a quiet kid. I was a boy. That's it.
5. When you were younger, what did you want to be?
When I was young I wanted to be a lawyer. But I don't think I have the brains for it really. Then I wanted to be in the mafia!
6. What was your big break?
That had to be Prada. I had a test shoot in Czech Republic and after that I went to straight to fashion week. It was crazy. I didn't really believe it. I told my friends three months before that I had this option for Prada and we didn't really believe it. Then it happened and I was standing there in the line-up. I was crazy nervous.
7. Do you have a secret skill?
I can cut my nails really quick. It takes like 40 seconds max with the clippers. I'm very proud of that. Haha. 
8. What's the best thing about modelling?
Travelling and meeting cool people. I met [fellow Premier model] Honza by modelling and he is one of my best friends now. Tokyo is a whole different world. Big big place, loads of people. Everybody follows rules so strictly. I wasn't ready for that. But it's their lifestyle – I'm not gonna complain about that.
9. What's the weirdest thing you've had to do in the name of fashion?
I don't know if I'd call it weird but it was definitely edgy. It was my first fashion week, I was at a Ludovic presentation. I was standing in front of 100 people for like 20 minutes in just leather underwear, with me weighing only 60 kilos!
Rendy's Instagram: @rendygiorgini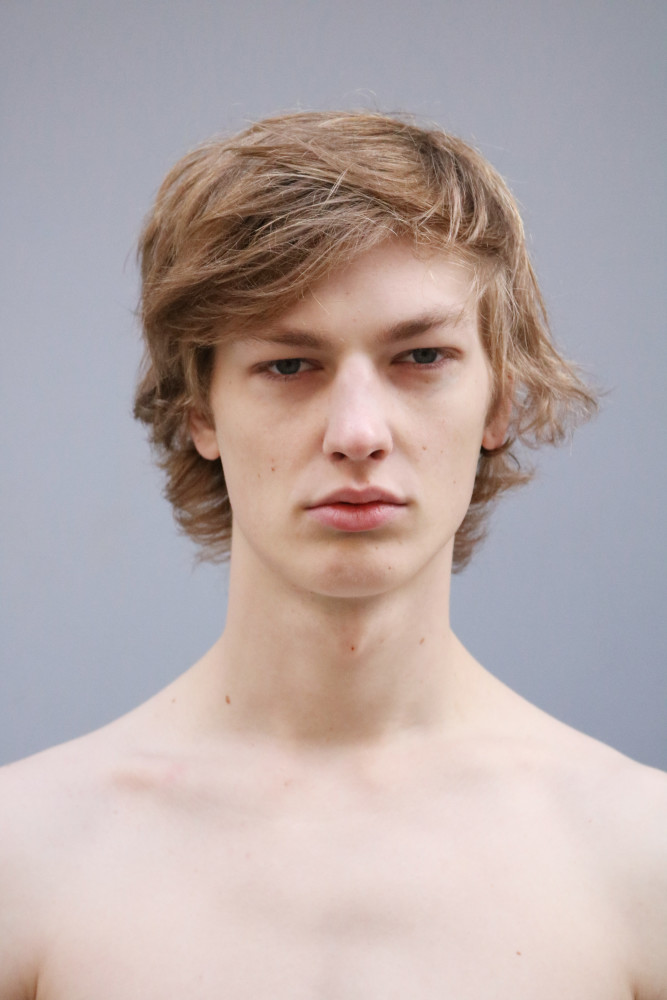 Honza
Age: 22
1. What's your home town and what's the best thing about it?
I'm from a super small city in the Czech Republic, close to the Austrian border. But I've spent the last year or two in Prague most of the time. The best thing about it is friends and family. And I can get to nature quite easily. Other than that the city is really boring.
2. What do you like about nature?
I like hiking, sometimes I go cycling with my parents, and my Dad is a hunter for a hobby. Sometimes I go to our cabin in the forest with him for a few days. In the Czech Republic it's a bit of a tradition. It's nice to get away, just with my Dad and no signal on my phone. When you've been in a big city for a month or two I like to escape and calm down again.
3. How were you discovered?
It was my sister's idea to send my pictures to the agency – she thought I had a face for modelling! After high school, I wanted to work straight away and I had a really good offer to work on cruise ships, working behind the bar or in the kitchen. But my parents pushed me to go to university. I was studying travel and tourism but I didn't really enjoy it. My sister was telling me for a year to send my photos to an agency, so eventually I did and it started from there. It changed my life.
4. Who have you worked for recently?
Super recently, I was in Berlin doing an editorial shoot, then I was in New York doing some of the women's shows. Isabel Marant was a highlight because she is such a nice person. She was walking around back stage talking to everyone. In New York, I walked for Tom Ford. Right before the show, he did a speech for a few minutes and told us to have a great show. I was wearing a green puffer jacket with green pants and big glasses. It was a really sick look.
5. What was your big break?
I did a job in Florence and that was when I started to realise this was starting to become something. That job was Gucci Cruise and I realised this could actually go somewhere, I should really focus on it and get as much from it as possible.
6. We heard you love to break dance. How did you get into that?
My sister again. She was my big influence. We have a really great relationship. She's five years older than me and she got to know this dance group and guys who were doing break-dancing. I started training with them when I was 12, and they were 20. I was dancing with them for like six years. I did a few competitions but for me it was more about being with those people, having a good time and learning something for myself. 
7. What's your best move?
There's a move called the Windmill when you are on the floor and you spin from your hands to your back. When you're as tall as me though you just have to make sure you find a big enough space!
8. What's the best thing about modelling?
Getting to know many different places. Without modelling I wouldn't be travelling at all. Amazing and interesting people and beautiful places I can visit. 
9. What's the best place you've visited?
Tokyo. It's so different. New York is different as well, compared to Europe but Tokyo is out on its own. Personally, I love the culture of Japan, too. And the history. I like how they behave and their mindset, which is all about respect.
10. What's the weirdest thing you've had to do in the name of fashion?
When I was shooting a David Bowie story for Men's Uno in Paris. For one or two pictures I had to wear a women's dress. I wasn't sure about that. This was at the beginning, too, so I felt a bit shy.
Honza's Instagram: @honza.stiborek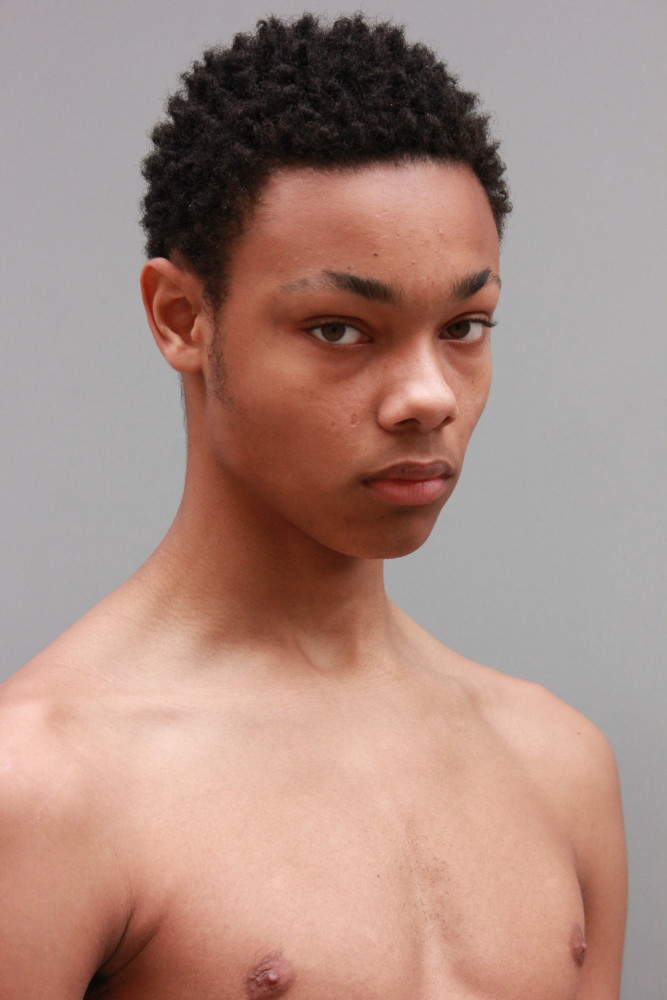 Jairo
Age: 18
1. What's your home town and the best thing about it?
Heerhugowaard in the Netherlands. And nothing! It's so boring! I would like to move to Amsterdam – I go almost every week and have a lot of friends there. The skate scene is so cool, and I like the parties. It's only 30 minutes on the train.
2. Do you take your skateboard with you everywhere you go?
Every time I go away, I take my skateboard. I was skateboarding before I started modelling. I've been doing it for nine years. I do compete in competitions but not as much as I used to. I prefer to skate with my friends, and I use it to get places quicker! 
3. How were you discovered?
Instagram. I liked a photo that my agency posted and then had a message from them within 30 seconds! I thought they would message me if I liked the photo and they did!
4. What jobs have you done recently?
I did the Paul Smith look book. I opened his show, too. He's such a great guy – so funny. That was one of my best shows. It was my first season and I managed to open the show. I also did a Louis Vuitton campaign three weeks ago in LA. We were shooting in a ditch! It was my first time in LA and I loved it. I went skating in Venice Beach. It cost me $80 to get there in an Uber but it was worth it. 
5. What kind of kid were you?
I was a problem kid – I had to go to a special school because I was flipping out all the time. My life changed when I started modelling – I had to grow up. Doing modelling meant I had to take more responsibility – for travel and learn how the airport works and stuff. I missed my flight to LA though because I was queuing for so long! Luckily they put me on another flight.
6. What was your big break?
The Louis Vuitton show in Paris last summer. My agent actually cried when I got that job. I was the first model from the agency to work for LV. I saw my favourite rapper Playboi Carti there and he talked to me. It was surreal. I didn't speak English that well then so I didn't know what to say! 
7. What would you say is your best quality?
I'm always happy. People say that I'm fun.
8.What's the best thing about modelling?
Walking shows. All the people that are looking at you, and the nice clothes. I don't get nervous, I just feel super high.
9. What's the weirdest thing you've had to do in the name of fashion?
I had a test shoot and they put me in a dress. I wasn't into that. It was a clear pink dress.
10. What's your ultimate ambition?
To go to the Met Gala. That's my dream.
Jairo's Instagram: @jairobierling