We visited the leafy vineyards of Champagne capital Épernay to uncork Moët's history
Cork-popping in the historic heart of Champagne, a mere hour from Paris, should surely top any true wine lover's bucket list. The sprawling, geometric vineyards of its capital, Épernay, draw in a steady stream of visitors year-on-year, many of them so enthralled by Avenue de Champagne's beauty that they attend each annual September harvest. Drinking champagne here is like tasting a piece of France itself; the region is unrivalled, and after a few tastings you'll understand why.
Synonymous with the world's most luxury champagne houses, the Épernay region is home to the infinitely opulent Moët & Chandon. Rising majestically from the portion of land that Winston Churchill dubbed 'the world's most drinkable address', it has performed unmatched winemaking savoir-faire for centuries, and while the town itself stores millions of bottles in total, none are more esteemed than the grand, rolling curves of a Moët vial. Each grape receives the same level of dedicated care and craftsmanship, in traditions passed from generation to generation – but how do these champagne gods hold on to their heritage and remain relevant for a modern audience? In the name of dedicated frontline journalism, we visited the sprawling Chateau to find out.
On arrival we're swept through the House's grand reception, adorned with paintings and draped with rich embroidery textiles, leaving us half-expecting a succession of Dukes and Earls to waltz straight out of the 1760s and talk us through each bottle's parentage and origin. We shuffle awestruck through a trio of lavishly decorated state rooms, before our tour guide pauses beneath an 18th century portrait of Moët & Chandon's founder, Claude Moët himself. It's time for a brief history lesson.
Despite its 1,190 hectares of vineyards and over 270 years of history, the biggest name in bubbles was once a little known regional wine. Established in 1743, Moët & Chandon quickly gathered prestige on account of its elegant palate and soon became the most sought-after champagne on the continent, cementing itself as a major international champagne brand by the late 18th century.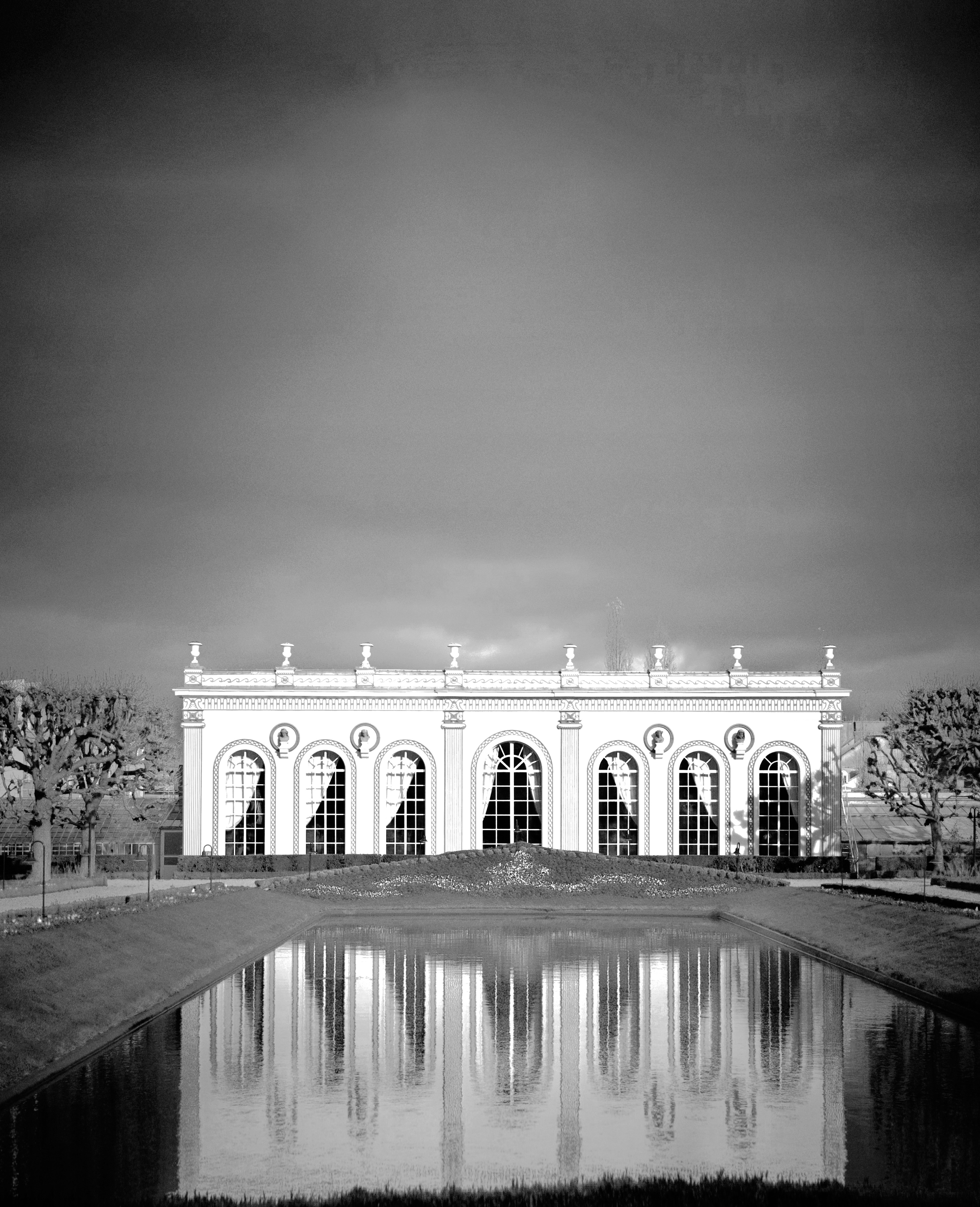 So how did the House achieve global domination? Moët has the pioneering mind-set of his grandson Jean-Remy Moët to thank for that. Known as the man who introduced champagne to the world, Jean-Remy set out to conquer the market, garnering the fandom of mega-celebs like Napoleon and the Marquise de Pompadour, and transforming Moët & Chandon into an international symbol of celebration.
Innovation has been at the heart of the Moët & Chandon spirit ever since, and down the centuries it has been used to toast life's most triumphant moments, from the conquests of Napoleon, to Royal weddings and the most lavish of Hollywood bashes.
With our potted Moët history complete, it's time to venture outside to see where the magic happens. A five-minute journey from Moet's plush Avenue de Champagne address takes us through glorious stretches of French scenery – pockets of cobbled streets, little local eateries – before the winding tarmac brings us out into the picturesque vineyards that encircle the region. Moët's own vineyard is the largest in Champagne, spread over 3000 acres of rich limestone soil. No surprise for a brand that needs to meet the demands of its growing portfolio – it's currently sold in over 150 countries across the globe.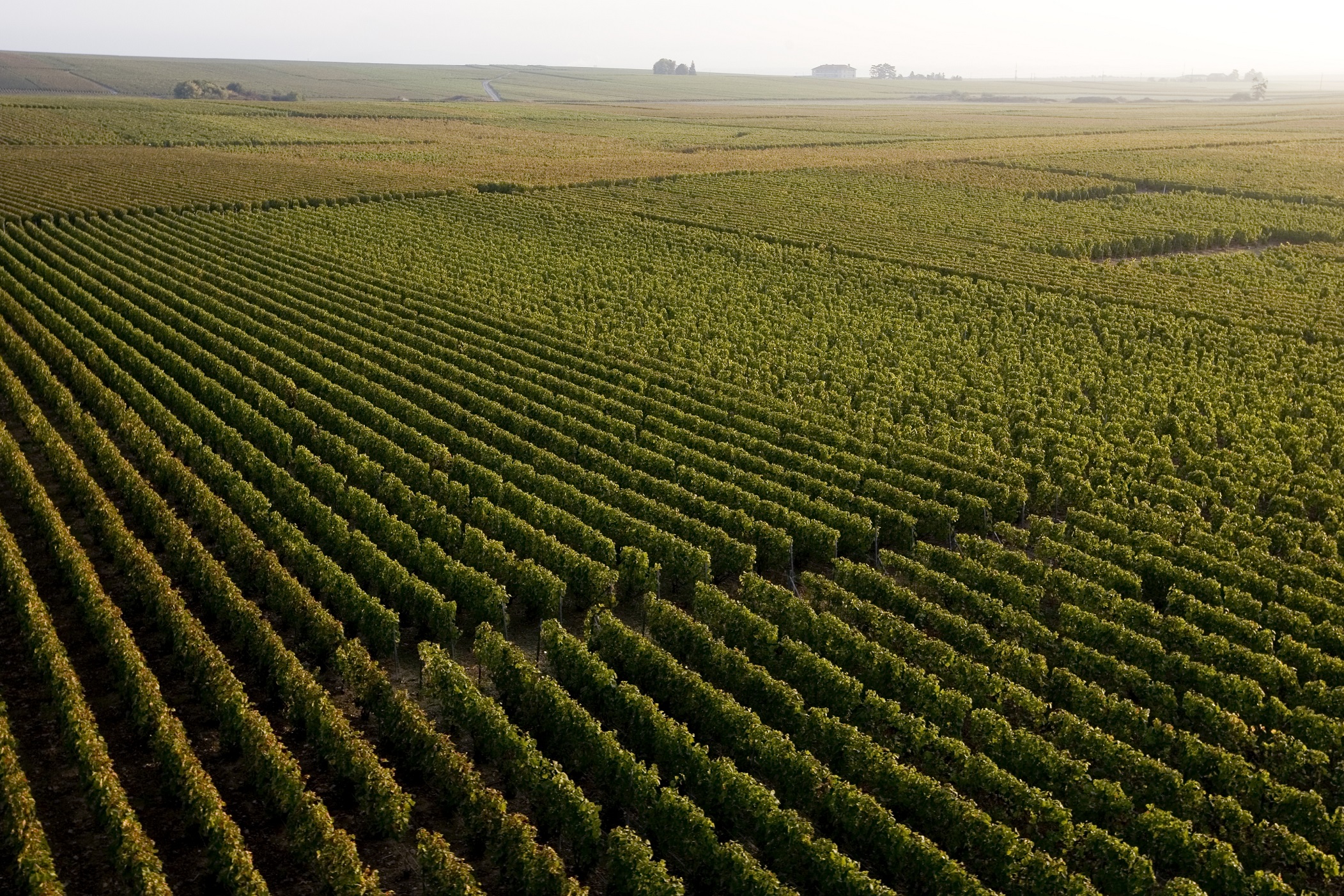 After an idyllic walk through the vineyard's trailing vines, it's time to dip beneath the soil and descend into the dank darkness of the cellars, and our expert sommelier leads us through the eerie underground tunnels. Moët & Chandon cellars are the most extensive in the region, snaking through more than 28 kilometres beneath the budding fruit to form a subterranean labyrinth where the wine matures in optimal conditions, the most important of which are temperature and humidity.
Another essential ingredient for any great champagne is time, and our guide takes us enthusiastically through a myriad of elaborate champagne processes, from the dégorgement method that involves frozen sediment being popped out of the neck of the bottle before final bottling, to remoulage: the tactical turning of bottles throughout fermentation. This isn't merely a tourist site see, this is the science of champagne brought to life.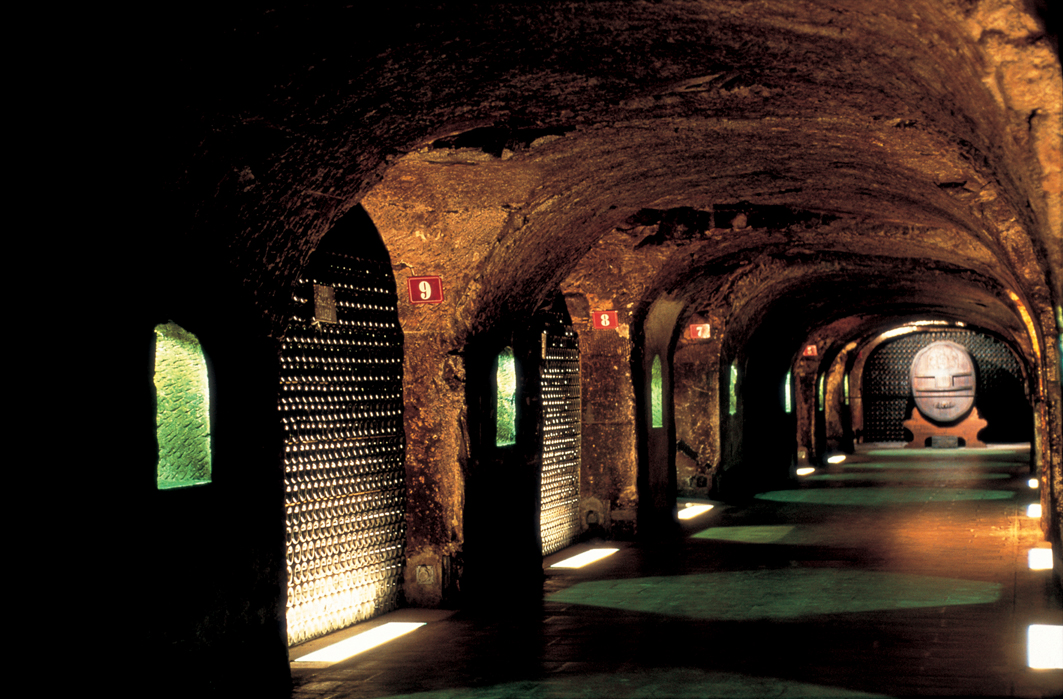 Cellar Master Benoît Gouez is the man in charge, ensuring that each grape is so softly pressed that only the purest juice escapes, producing a crisp, clean and distinctly fruity wine. Moët's winemakers then age their champagnes twice as long as is required by the legal minimum in order to achieve that spellbinding complexity and depth that the House is famed for.
The evolution of wine is fascinating to observe, and this House, with its stunning surroundings, quarter of a millennium of history, and team devoted to the art of champagne making, is surely the best place to do it. Dig out your passport, pack your most campagne Française outfit, pop a cork: this infinitely complex and subtle drink is truly something.
Book your visit to the Moët & Chandon cellar here.