We talk to upcoming soul-pop artist Emma Noble about her latest single 'Women of the World', her rules to live by, and why Amy and Greta are her icons.
Finally, an empowering anthem for the start of a new, perhaps more soulful era. 
Born and raised on a farm in Hampshire, curly-haired soul sister Noble has been plugging away at the coal face of the underground live music scene in London for over a decade, channelling the best bits of soul, funk and disco. After doing her time as a backing vocalist, and as one half of female DJ duo Noble and Heath spinning classic vinyl in venues like the Royal Albert Hall, XOYO, KOKO, The Jazz Cafe and many festivals, as of this summer, Noble is now signed as a solo artist to indie Scandi label Cosmos Music. 
Fans of the Craig Charles Funk and Soul Show on BBC Radio 6 Music may have heard the big man in his dulcet Liverpudlian tones espouse recently, "we've got a brand new homegrown star in the making."
We caught up with Noble to find out more.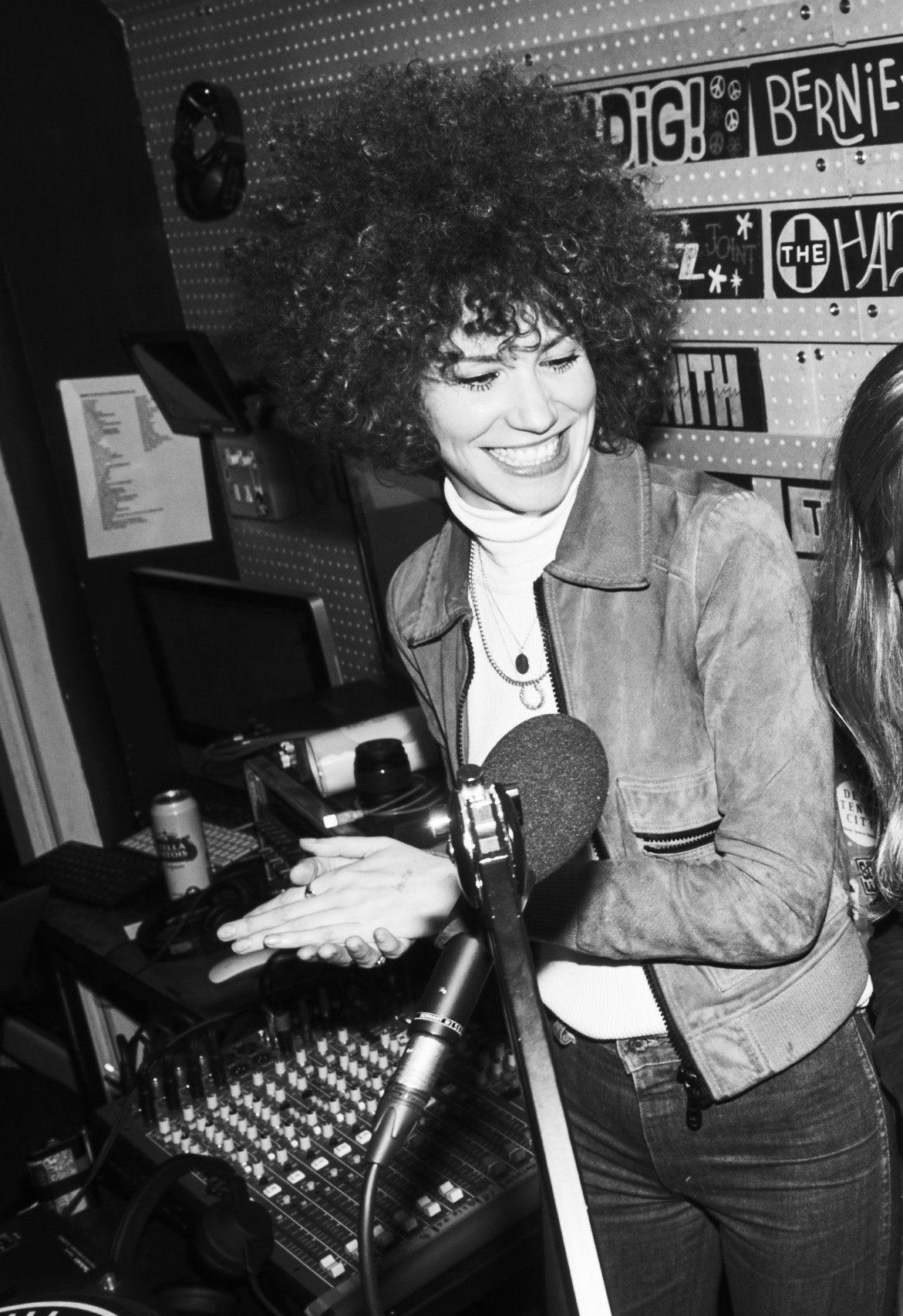 Photographer Dean Chalkley 

What inspired you to cover this Marvin Gaye song? 
When I first heard this song it blew my mind and I immediately fell in love with it. The musical arrangements and melodies are just effortlessly beautiful, but I think the main thing was that lyrically there's a lot of important things to think about. It's a song about female empowerment, and once again Marvin was so ahead of the time with this one which makes this song still so relevant now, nearly 50 years on! 
What's interesting about this particular track is that it's from the lost 1972, Marvin Gaye album You're The Man which was only released for the first time in 2019. The album was originally intended to be released as follow up to the socially conscious album What's Going On but then they decided to scrap it because Marvin didn't think it was strong enough and was anxious about whether he could adequately follow such a game-changing album. Berry Gordy also apparently thought that the songs were too socially and politically explicit to be successful.
Anyway, I showed this song to the label and suggested we could do a really nice version of it as the message is still so current and relevant. Marvin's original version was about one singular woman, but we changed up the lyrics so it became about plural women. I also think hearing it being sung from the voice of a female, gives it a different dynamic and changes it up enough that it becomes its own version rather than a straight-up cover. (Which is what we set out to do from the beginning)
I love that it is a positive, uplifting song about celebrating all the brilliant women of the world. 
How would you describe your music? 
I'm not really sure – I've been describing it as modern / contemporary soul when people ask… but I've had other people also describe it as Brit Pop, Acid Jazz, and Soulful Pop. 
My sound is rooted in and influenced by my love for 60s / 70s Soul, Funk, Disco & Jazz. So hopefully you can hear that come through in the tracks we have created. I also like the idea of using songs to tell interesting stories, whether it be about a funny moment, an interesting character, or making an important decision. 
Do you think soul is having a revival? 
Yes and no. 
There's an amazing and thriving soul scene in London and it's lovely to see more and more young people/DJs getting involved with it. There are also some amazing soul bands coming out of America at the moment – people like Durand Jones & The Indications, The Monophonics, The Black Pumas and Vulfpeck – it's refreshing to see them getting the attention they deserve….but we are still, unfortunately, living in a very pop-driven culture where it's hard for soul artists to break through into the mainstream but seeing Michael Kiwanuka win the Mercury prize this week has given me hope that there is a desire, and indeed a calling for decent soul music out there.
I've actually put together a little Spotify Playlist called 'Nobby's Nuggets' of new artists that I think people should check out! (it has a sprinkling of the old stuff too for good measure.) Check it out here.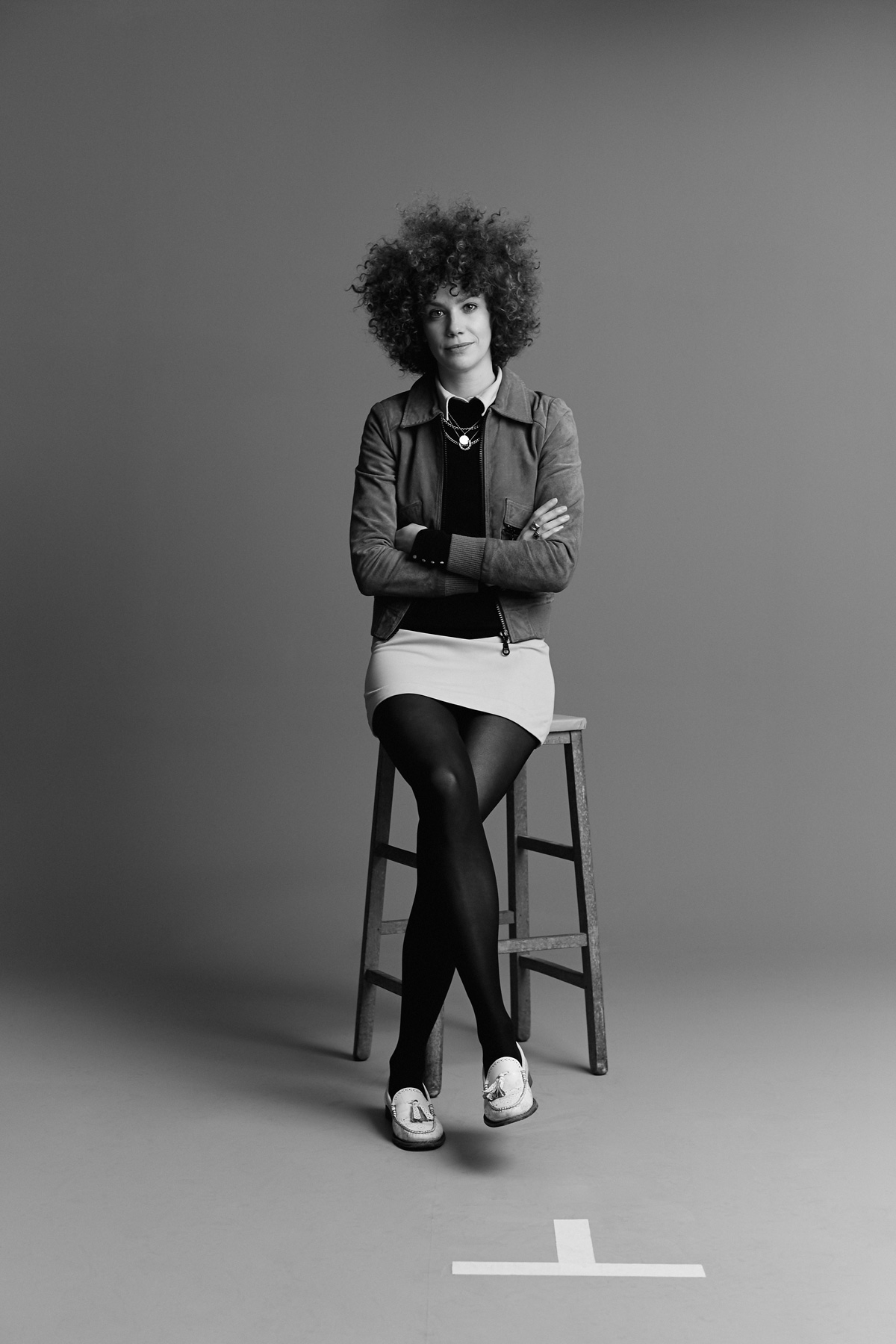 Who are your female icons? (either living or deceased!) 
Amy Winehouse for sure – I loved Amy's attitude, her image, her music and her rascalness. She had all the qualities needed to become the musical icon and legend that she so much deserved to be. I think Amy is one of the most important musicians of our generation. I've said this many times before and I'll say it again – I found the way Amy Winehouse came along and got the young generation listening and responding to soul music, in a very pop-driven culture, very inspiring. She came and she conquered, so effortlessly. Amy's music was a great example of what I said previously; that if soul music is given the right platform to be heard, it can be enjoyed by a generation of young people who might not have necessarily realised they would be into it.
I also think Greta Thunberg is an incredible young lady. She has gained worldwide recognition for all the right reasons. To be so young, passionate and knowledgeable about such important issues is one thing but the way she has utilised those qualities to become one of the biggest environmental activists in the world and to help change the world and how the world is thinking about these issues is incredibly inspiring and impressive. I also loved the way she stared at Donald Trump at the United Nations Climate Summit.
And my Mum, of course, anyone that can bring up 6 kids (especially our lot) whilst still grafting all day on a farm deserves a medal! 
How did your collaboration with Ewen Farr come about for this video and what was the concept behind it? 
Well, we had some really interesting video plans but then lockdown happened and they all had to be cancelled, unfortunately, so we went back to the drawing board and thought about what was logistically possible. We wanted to try and do something a little more unusual/unexpected for this visual add-on and I've always been a fan of Ewen's work – he has a really unique, fun and uplifting aesthetic, which we thought suited the celebratory tone of the song. 
Ewen is also a good friend of mine, so I sent him the song to see what it visually conjured up for him and he came up with this idea of an array of women in sweeping and changing landscapes as a subtle nod to the female form and mother nature and how the two are ultimately seamlessly connected. 
He described it as "A kaleidoscope backdrop of Mother Nature's many faces, celebrating an array of strong female characters, all singing to the same song, demonstrating the unison between woman and nature."
Do you have any rules you live by? 
Work Hard. Play Hard. (And be nice to people – as Anthony Burrill says).
Everything happens for a reason. 
Be positive and see the positive.
Where can people check out your music?
You can find it on all musical platforms – iTunes, Spotify, YouTube, Amazon and you can keep up to date with what I'm up to on all my socials.