These tips from Fabled Studio Co-founder Tom Strother will help you turn every night into date night
"With each of our restaurants, we try to create a narrative that underlies the space and reflects the personality of the restaurant," says Tom Strother, Co-founder and Creative Director at interior design company Fabled Studio. His words make perfect sense when you look at the spaces he has designed. These include some of London's quirkiest restaurants including Ceviche, Noble Rot, Beagle and Bonnie Gull, as well as beautiful spaces such as Restaurant Gordon Ramsay and the dining room at Heston Blumenthal's Dinner.
But Strother doesn't think great gastronomic design should stay behind Michelin-starred walls. He believes that every one of us could upgrade our at-home dining, using clever storytelling and the odd stand-out piece to create an ingredient-enhancing atmosphere.
"There are some clever details that we use in our restaurants which can be brought into your own home with great success," he insists. "Hopefully they'll even make your food taste better! With a dining room, I think it is essential that you create a space to suit your personality. The most important details to invest in for me are the pieces that you interact with, as you feel and appreciate the quality in these items. Those pieces that leave a lasting impression in a restaurant can can complete a great dining room at home."
So I asked him to share the most effective things we can do now to turn our slapdash weeknight suppers into rejuvenating gastronomic experiences. And he obliged.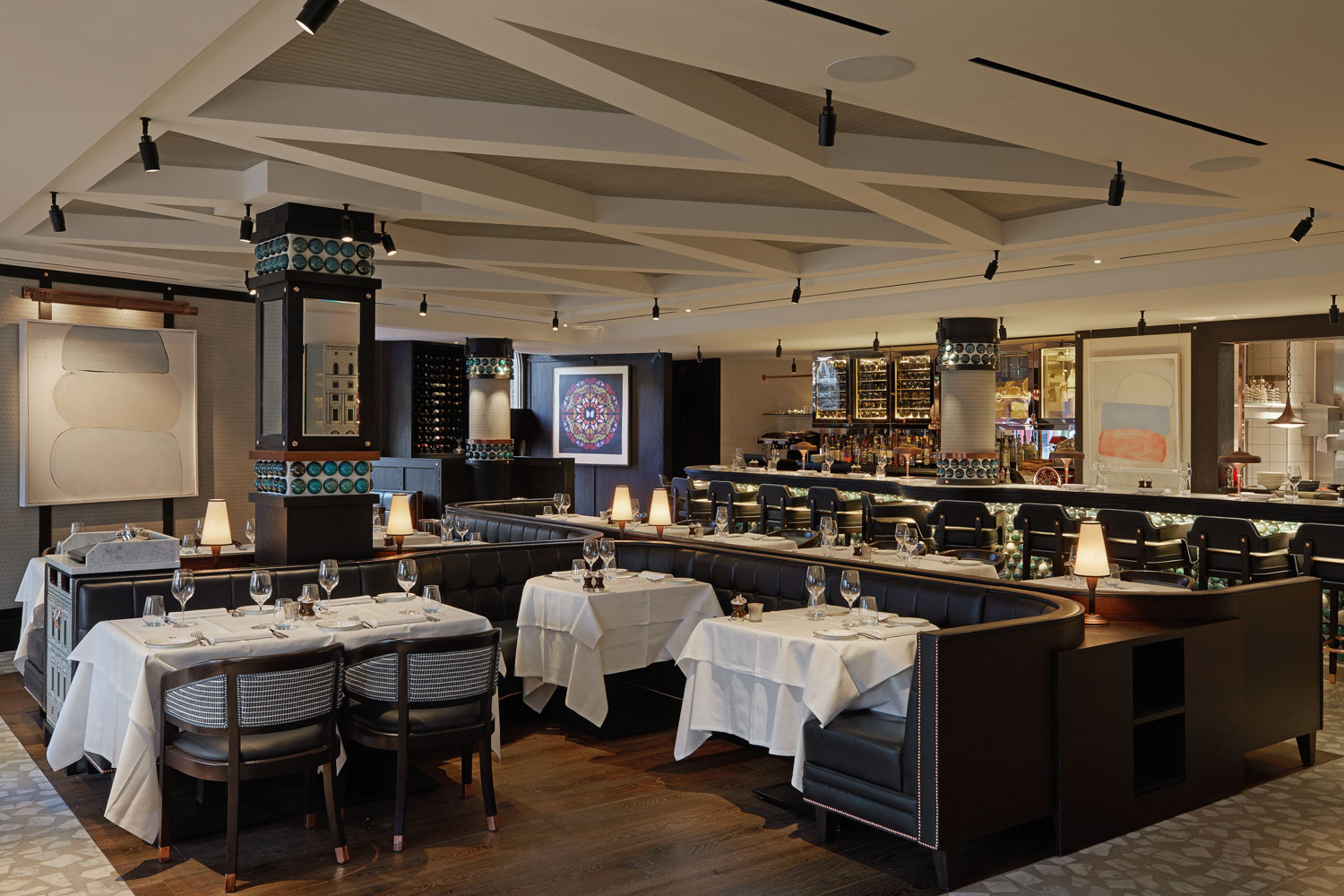 "The most important thing when dining, whether in a restaurant or at home, is that your dining furniture is well proportioned, comfortable and at the right height. It seems an obvious, simple thing but there is nothing worse than having a dining table or chair at the wrong height."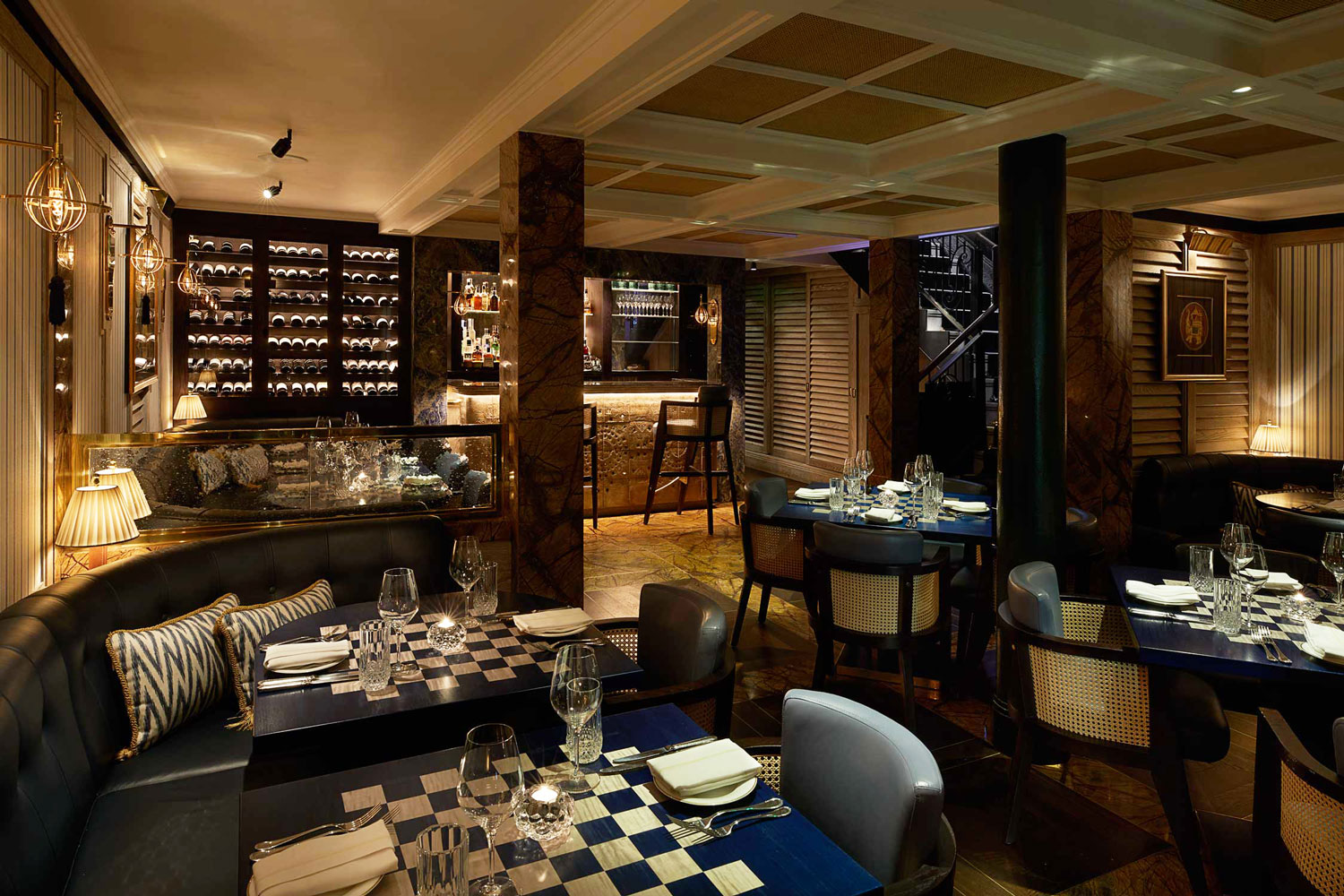 "Soft and flattering lighting is essential for a relaxed dining experience.  We like to use low level ambient table lamps and wall lights, offset with an elegant statement pendant light which create an incredible atmosphere.  We usually design our own pieces for restaurant settings to suit the scale and the narrative of the restaurant.  However, antique pieces really add to mood of a room. 1st Dibs is a great place to source the right antique lighting, or if you're up for a challenge, head to a local vintage market."
"Offset your electric lighting with the natural warmth of candlelight. Rather than using a large formal centrepiece, I tend to prefer a simple elegant storm lantern and small glass tealights. Eric Schmitt creates some great candleholders."
Invest in luxurious layers
"Beautiful personalised table linens add a really luxurious layer of detail to your dining room.  We created some dining settings for a private jet that we designed a few years ago where we worked with Gayle Warwick on some really special, personalised embroidered table pieces."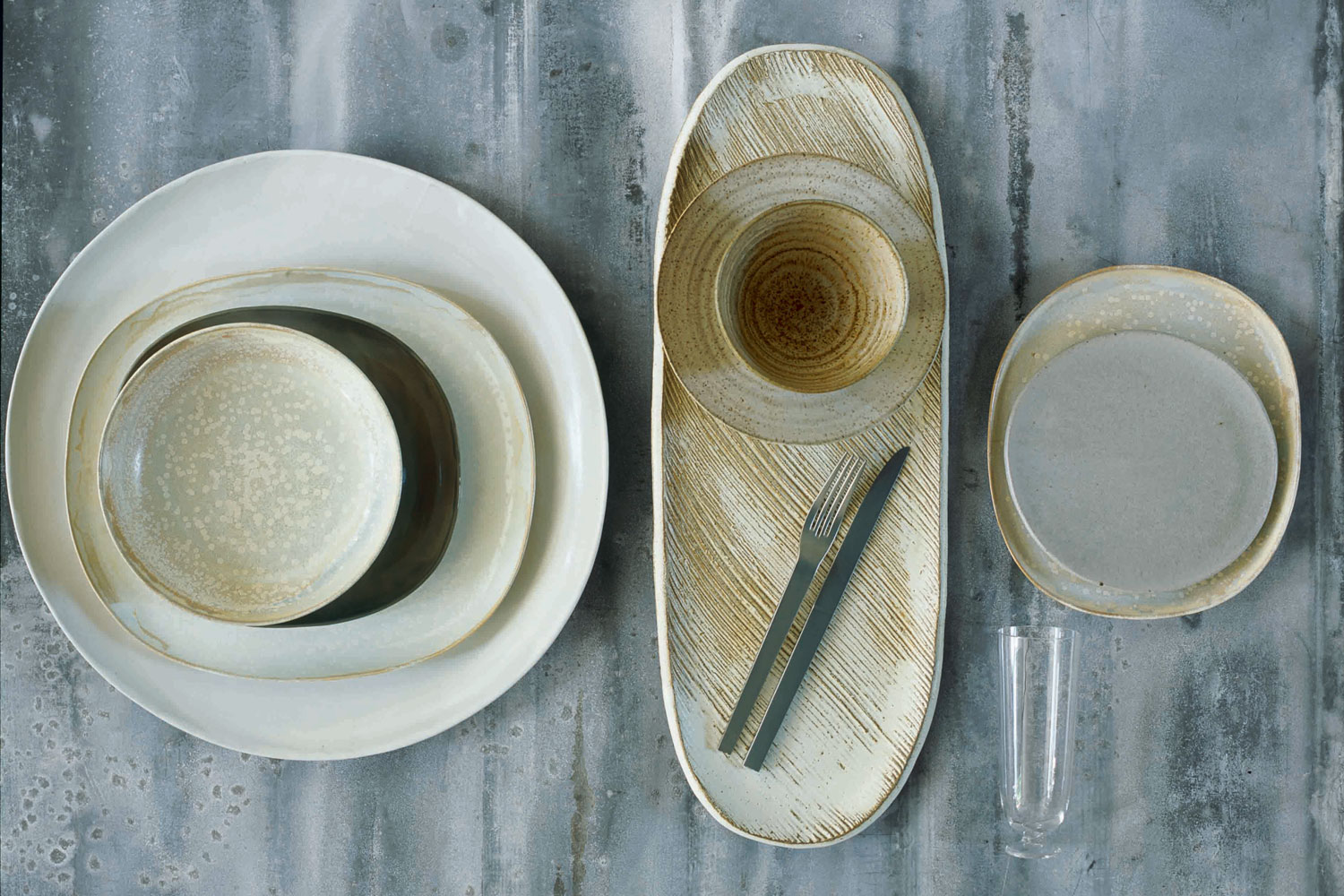 "I think offsetting simple crisp table linen with beautifully coloured, hand glazed tableware creates a wonderful personality for a dining room.  Willer in Kensington always have a beautiful collection of tableware."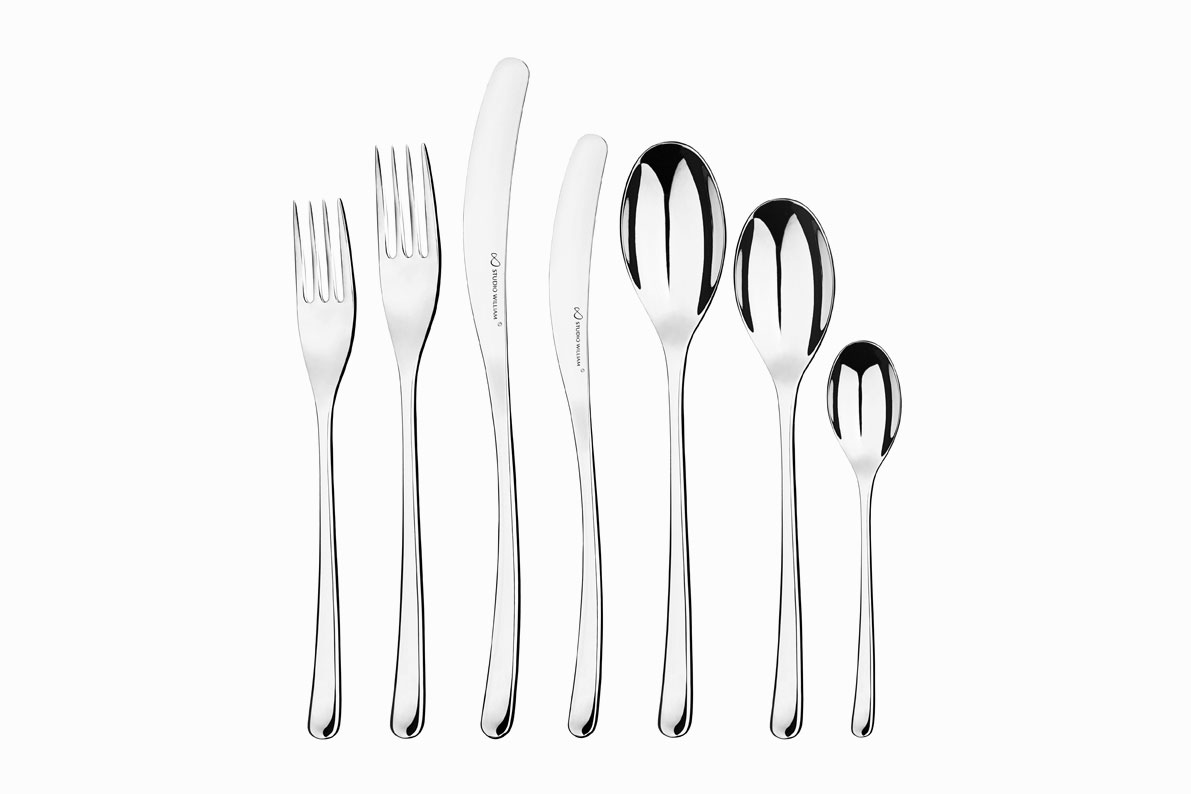 "A well-considered selection of cutlery is important not just for their appearance but for the feel and balance in your hand. I prefer simple elegant pieces rather than overly ornate silverware. I love Ercuis cutlery and Studio William create really beautiful pieces too.  We just worked with Studio William for the cutlery for one of our restaurants which sit beautifully with the style of the space and the table setting."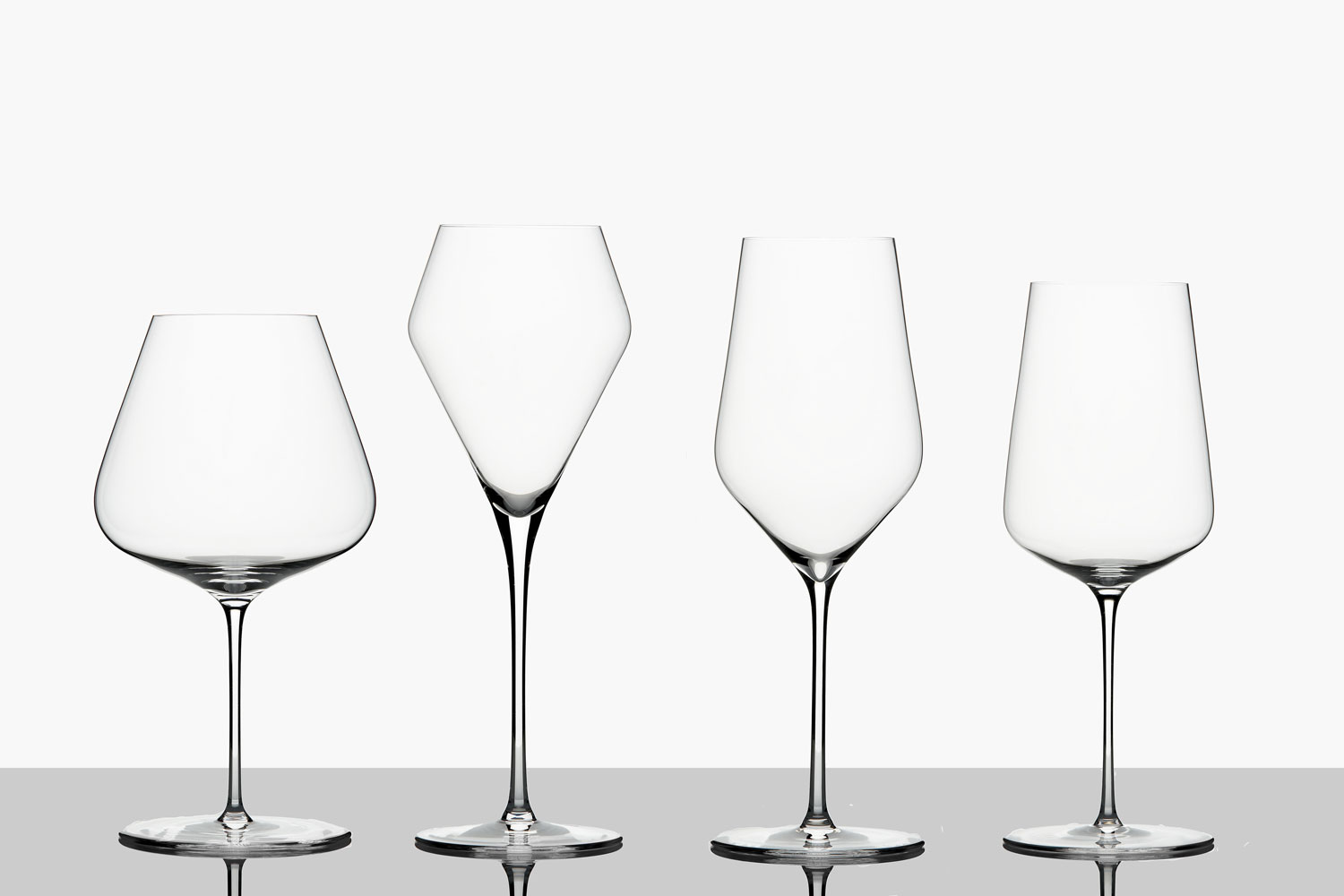 "One detail that restaurateurs will rightly obsess over is the glassware.  Again the feel and balance in the hand is so important and choosing the right glass for the right wine can alter the way it tastes. Try Zalto wine glasses, which have a beautiful delicateness to them."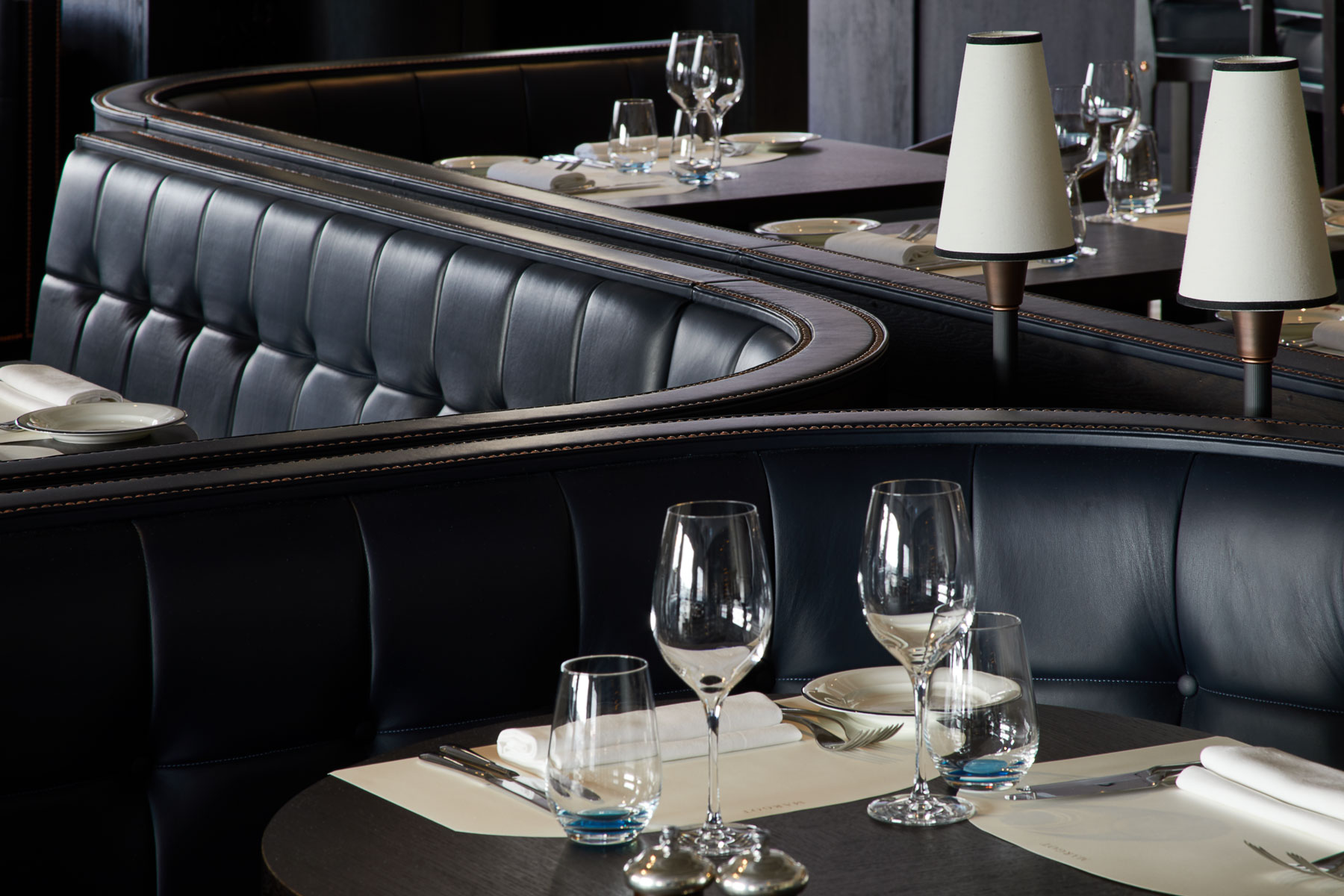 I always find sitting side by side for dinner more sociable than the formality of sitting opposite each other. I also prefer smaller, daintier dining chairs like Gio Ponti's rather than the larger, fully upholstered chairs, as they feel more relaxed.  There are some beautiful sets of Gio Ponti dining chairs in antique shops.