Collecting art on a budget? Here are five emerging talents worth investing in now
Starting your own art collection can be a daunting prospect. There are more affordable art options than ever before, from online platforms such as
DegreeArt.com
to physical fairs such as Battersea's Affordable Art Fair, the spring edition of which comes to town on 8-11 March. But the very extent of choice on offer can be a problem. When you're short on money and time, how can you distinguish the gold from the dross?
Of course, it's always sensible to simply buy pieces that catch your eye and match your personal taste. But if you're spending a few hundred or thousand pounds, you'll probably be hoping that your selections are also a good financial investment. Plus, you may well want to support emerging artists with true originality and technical talent.
With this in mind, I did a little pre-Battersea exploring and came up with a shortlist of five artists exhibiting at this year's fair who I think are super-interesting and more than worth their (reasonable) current price. Just remember, you owe me a drink if the next Hirst ends up on your wall…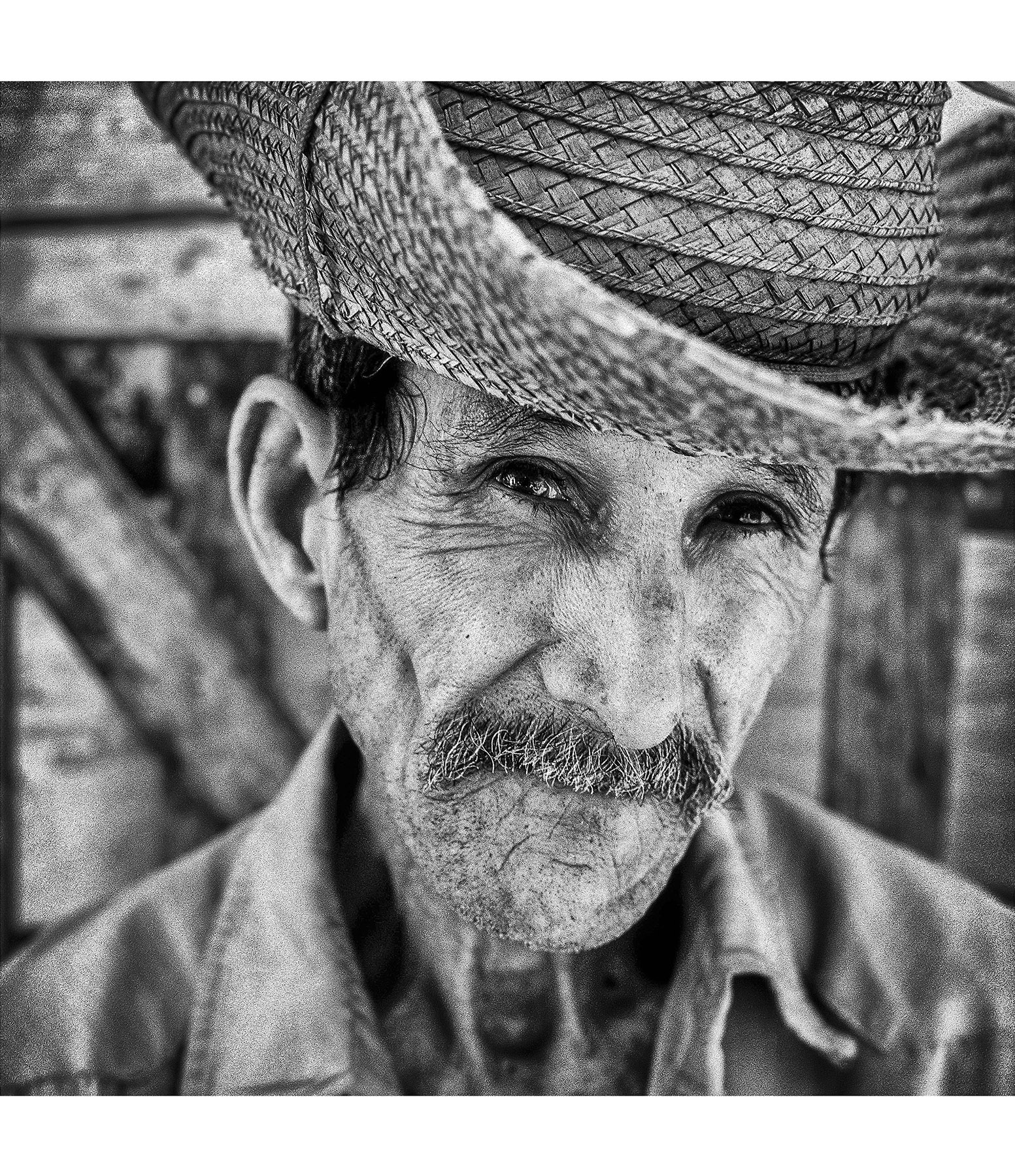 Campesino, 20×16, Baryta Print, James Sparshatt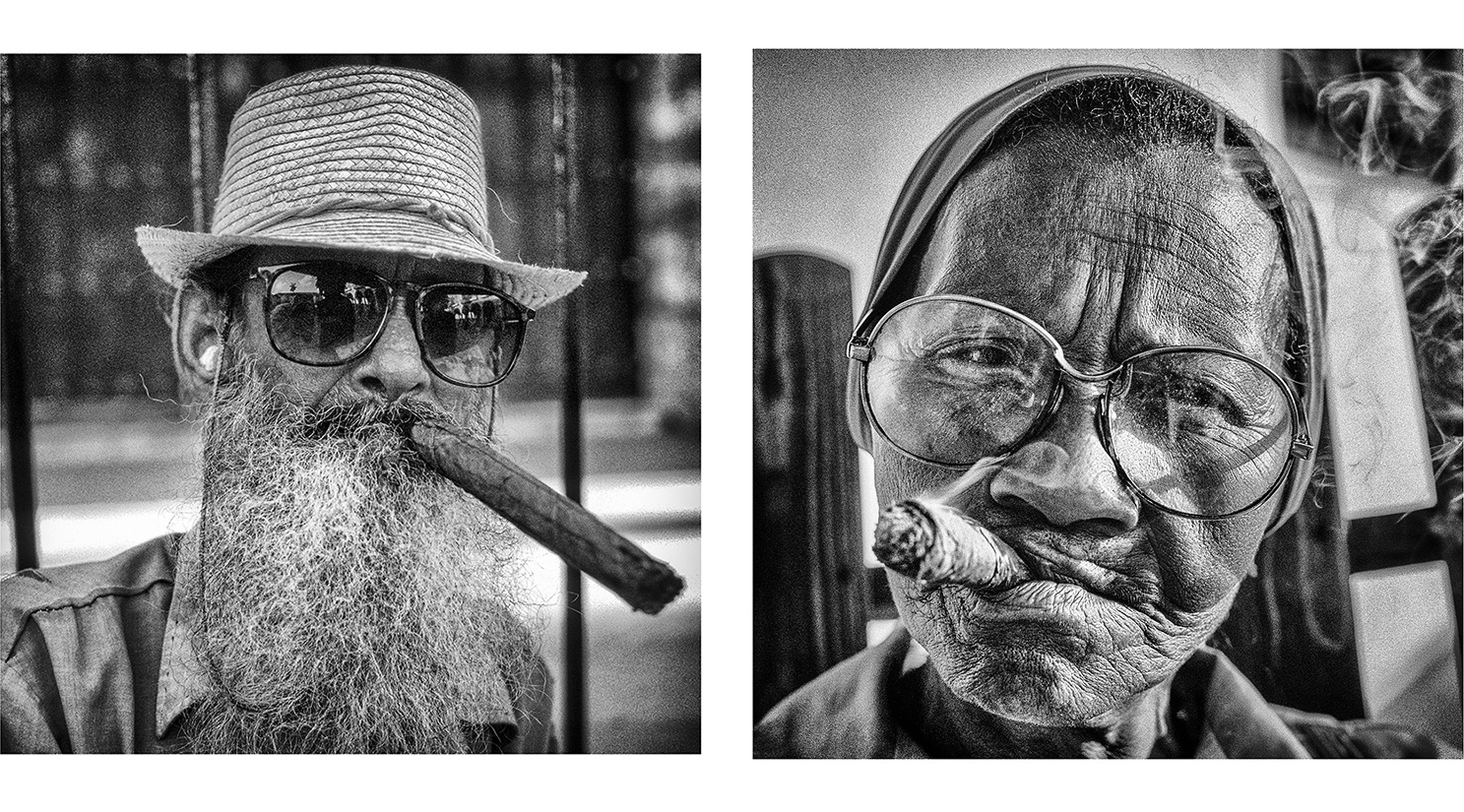 LEFT: Barbudo, 20×16, Baryta Print, James Sparshatt
RIGHT: Mujer de Viñales, 20×16, Baryta Print, James Sparshatt
1. James Sparshatt, UK
Sparshatt is a fantastic fine art photographer who mainly focuses on the rich musical heritage of Havana, Buenos Aires and Seville – places where he lived and worked as a photojournalist in the 1990s. To say his pictures convey a thousand words is an understatement. These bold and beautiful prints truly capture the soul of their locales, and the human portraits are vivid and intimate. These are easy pieces to live with, too – you could hang Sparshatt's work in either home or office and infuse a welcome bit of Latin spirit in your life. In terms of commercial appeal, Sparshatt has already exhibited extensively round the world and been covered in major advertising campaigns.
Find James Sparshatt at the Capital Culture Gallery stand. Price range £695 -£2,150.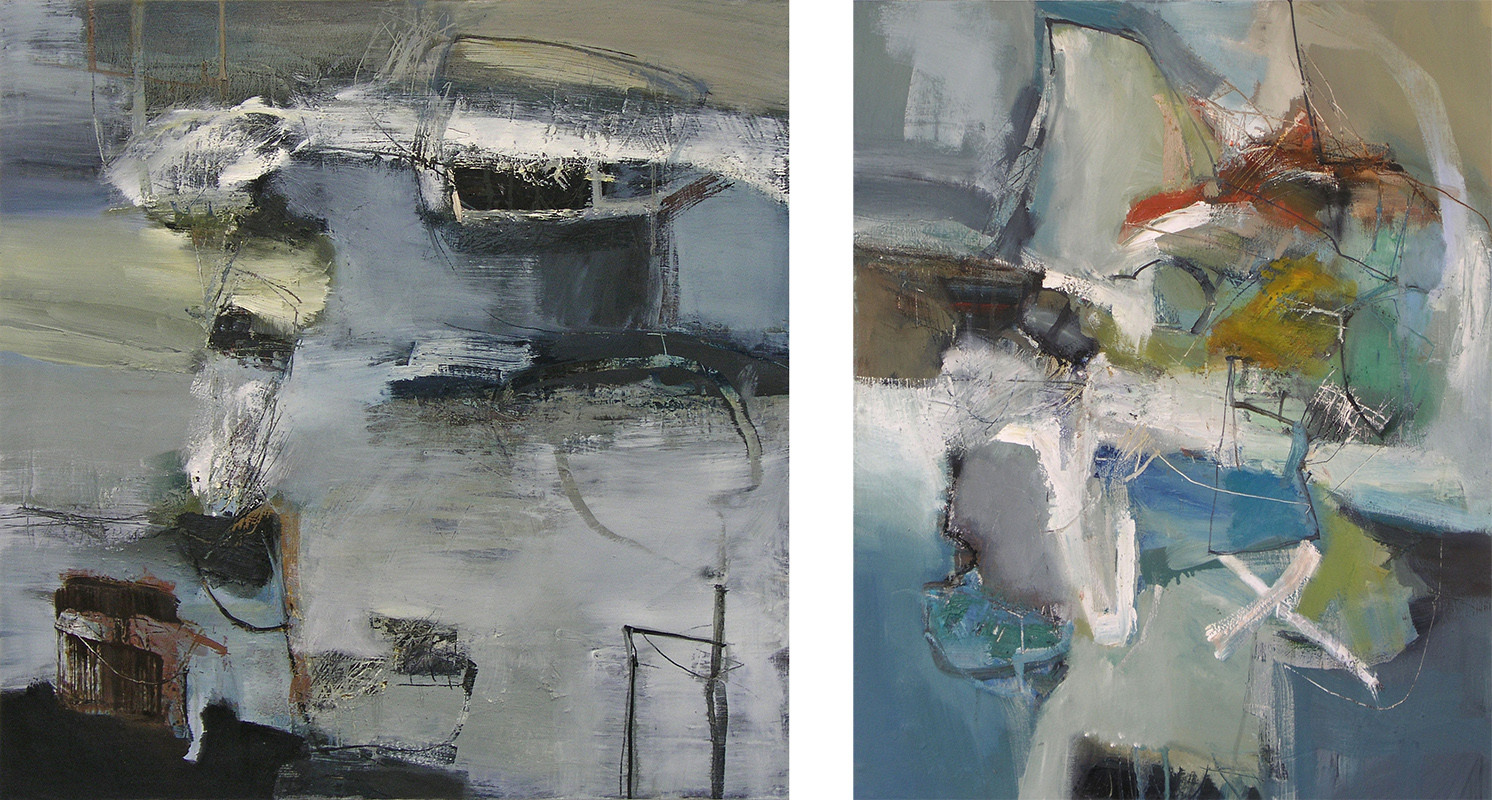 LEFT: Encounter II by Chris Sims
RIGHT: Clear Aspect by Chris Sims
2. Chris Sims, UK
Sims is an abstract painter rooted in the British landscape. His evocative paintings, heavy on blues and greys, are regularly compared to the St Ives painter Peter Lanyon. Sims manages to create a languid conversation within his work between the compositional subject and the space and time it was captured – incorporating time of day and the light in which the studies were undertaken, as well as the mood in the studio when he works on the finished piece. His intuitive approach, layering and adjusting with inks, paints and charcoals, produces a notable ease and flow in the work. Graduating from Wolverhampton Polytechnic in 1985, Simms worked as a graphic designer for 20 years before turning full time 10 years ago, and is really starting to make a name for himself.
Find Chris Sims at the One Church Street Gallery stand. Prices range £550 -£5,800.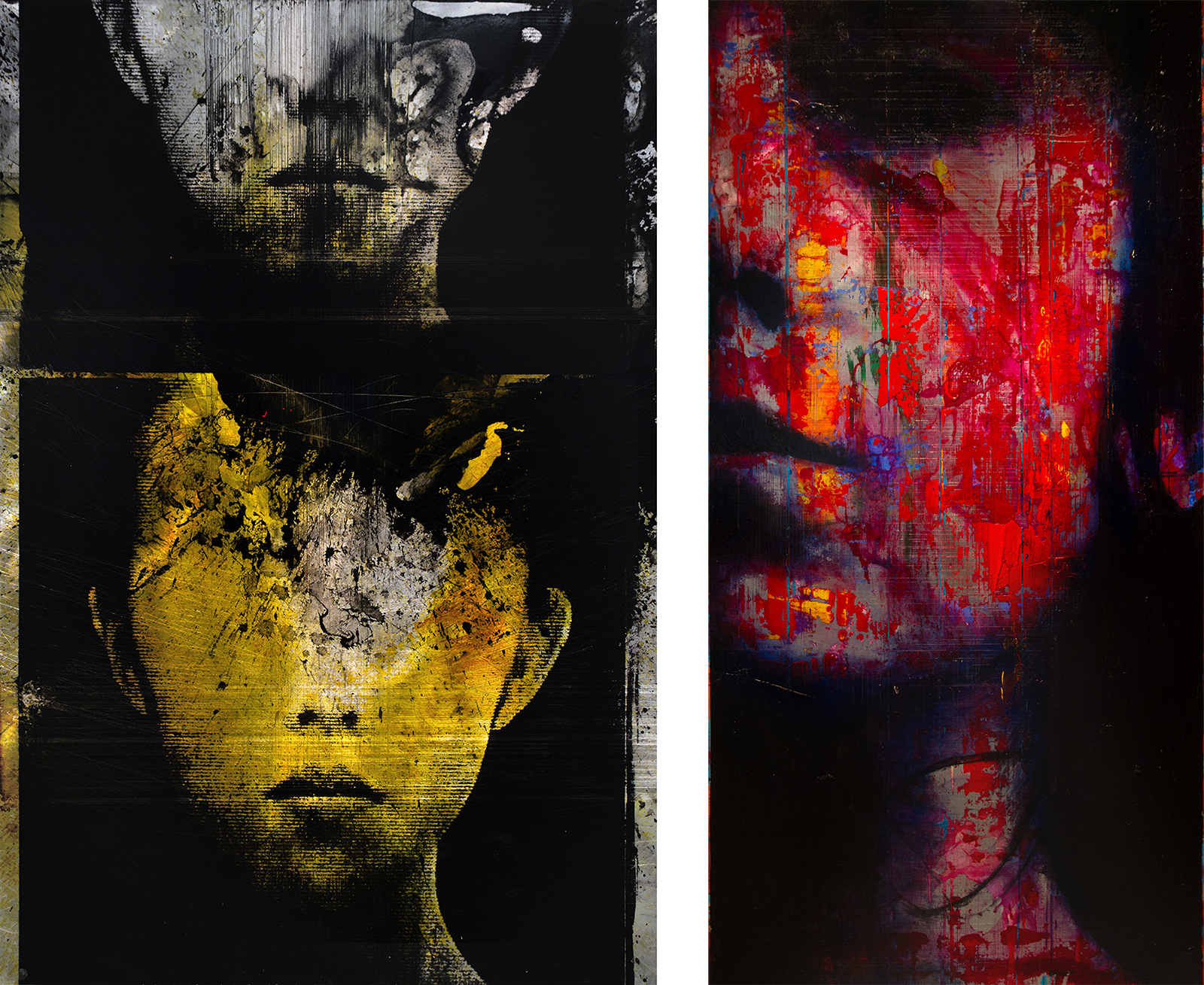 LEFT: Light Warrior VI, mixed media on aluminium, 122x81cm, Yoakim Belanger (2017)
RIGHT: Stand your ground, mixed media on oxydized steel, 183×91,5cm, Yoakim Belanger (2015)
3. Yoakim Belanger, Canada
Belanger paints both figurative works and abstract portraits, and it's his technique that really stands out. At the centre of Belanger's process is metal, which he approaches as an archetypal symbol of the industrial revolution and manipulates like an alchemist. Taking metal plates that are rusty or gleaming, textured or smooth, Belanger superimposes paint by layers, adding and/or removing material, then sands, scrapes and alters in a work of continual construction and deconstruction. He is always probing the gap between the abstract and the figurative, the organic and the architectural, the feminine and the masculine, order and chaos, shade and light – and the end result is edgy, beautiful and haunting all at the same time. Belanger has extensively exhibited across the world including Canada, USA and Europe, and has a good press profile.
Find Yoakim Belanger at the French Art Studio Gallery stand. Prices range from £2,000 – £5,300.
Every Cloud, Oil on Canvas, 70x70cm, Jeremy Houghton
Dawn Chorus, Oil on Canvas, 66x66cm, Jeremy Houghton
4. Jeremy Houghton, UK
Houghton is an English painter who has the ability to make his subjects shimmer in the liminal territory between figuration and abstraction.  The artist often references the Japanese concept of ma – that roughly translates to 'gap' or 'pause' – by using negative space to represent light in his work. Regardless of subject, he always shows an enthusiasm for communicating the individual qualities of a person, event or place. He has a particular interest in birds (influenced by a stint in Africa in his twenties) and is especially fond of cartoon-pink flamingos and the flying formations they create. Having exhibited in the UK, US and India, he was chosen as the artist in residence for the Wimbledon Tennis finals in 2017. His latest project is for the centenary of the Royal Air Force and the 75th anniversary of the Battle of Britain, for which he tracked down the last remaining pilots who flew spitfires during the RAF's 'finest hour'. An undoubted rising star.
Find Jeremy Houghton at the Wychwood Art Gallery stand. Prices range from £2,500 – £5,500.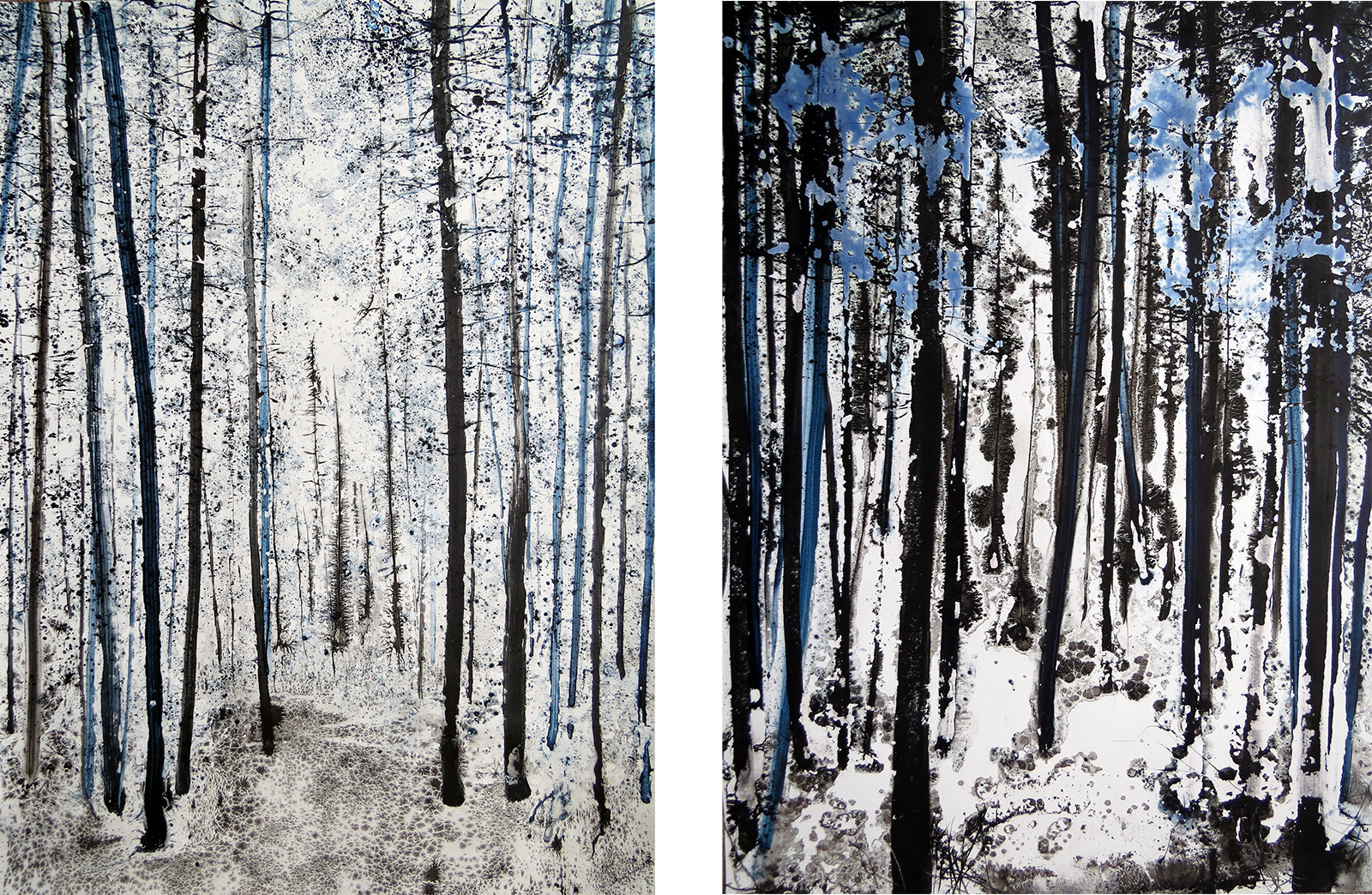 LEFT: Forest icy path 3, ink on paper, 76x56cm, Alvaro Petritoli
RIGHT: Forest icy path 2, ink on paper, 76x56cm, Alvaro Petritoli
5. Alvaro Petritoli, Italy
Petritoli is an Italian painter who employs a variety of approaches including paper laminating, alternative photographic processes and wax treatment alongside acrylics, oils and watercolour. He then adds tea, gelatine, salt, iron powder and paper pulp, enabling a fluid painting approach where unexpected outcomes and even accidents are very much part of the creative process. Petritoli likes to deliver works that encourage us to find our own path through his elusive imagery and motifs. His forest series – comprising ink pictures intended to act as symbolic portals into the unconscious – is a standout. After a hard day's work, coming home to Petritoli's forests would feel like being transported to another universe.
Find Alvaro Petritoli at The Art Movement Gallery Stand. Prices range from £425 – £4,950.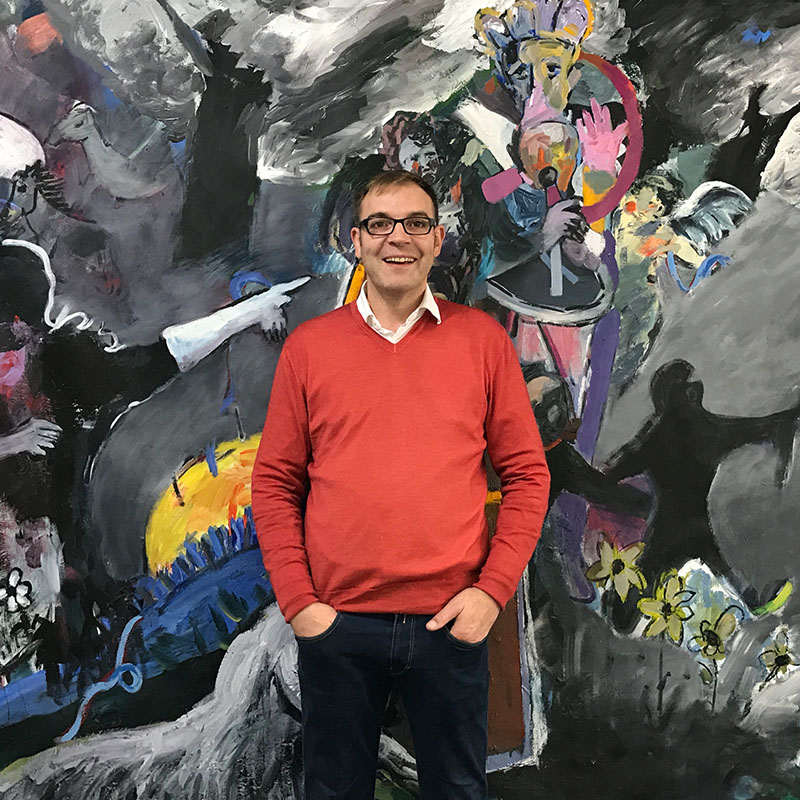 JUSTIN COOK
Art Dealer
Justin is a London-based contemporary art dealer who is continuously sourcing the most exciting new artists from around the world. He comes from a music business background and is used to travelling great distances to find the best artists. Justin also produces art shows with exciting brand crossover concepts.