Is this the best tattoo studio in London? 
Words Hannah Kane
Photographer Simon Melber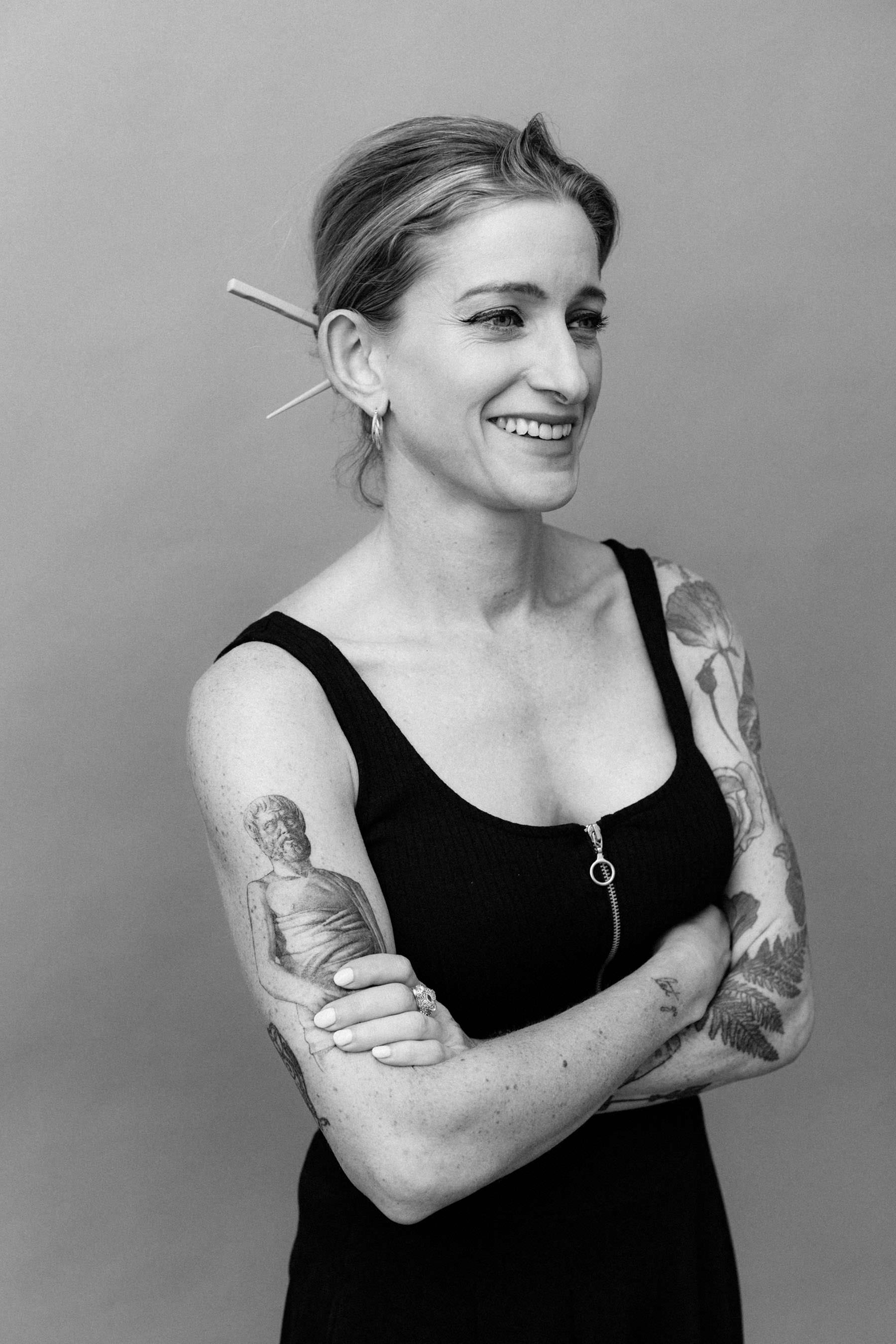 As someone who has 14 tattoos including a full sleeve, which should probably count as more than one, I feel I'm qualified to tell you about tattoos. 
Number 14 is a recent addition courtesy of Ricky Williams and his studio South City Market. Ricky looks like a London version of Eminem. Sandy hair. Gold tooth. Heavily tattooed, obviously. I head to New Cross and locate the studio round the back of a parade of shops, two minutes walk from the station. Its sleek monochrome tones, minimal design, and zero clutter policy are more reminiscent of a high-end Scandinavian furniture store. 
"I've never seen a tattoo studio like this in London, have you?" Ricky asks. No. "We don't really fulfill any of the more traditional assumptions of a tattoo studio. There're no dusty pictures of skulls and snakes on the walls, the music is more likely to be garage or house than heavy metal!" Ricky spent 11 years working in high profile studios such as Parliament, but never found one that reflected his personal tastes. 
It's more than just an aesthetic, as he explains. "Our attitudes are different here too, we're friendly and welcoming. It's totally judgment free. We love seeing people walk in like they have a hot chip in their mouths and leave with smiles on their faces. People are often in really vulnerable states when they're getting tattooed, some are half naked, others are lying face down on a bed, it's not really acceptable to make customers feel any more uncomfortable then they need be."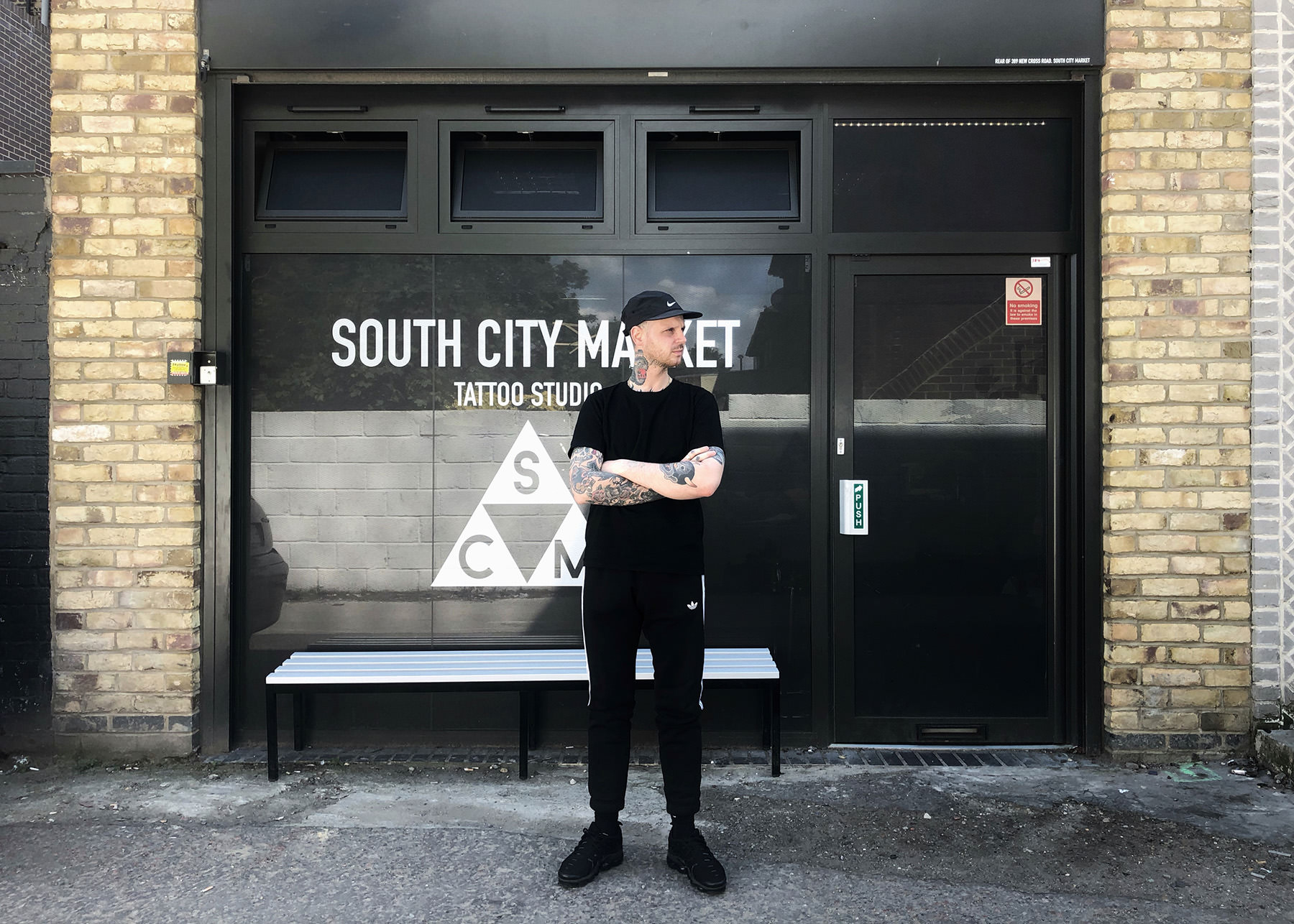 Ricky is something of an enigma in the testosterone-fuelled tattoo world. "A lot of people make the assumption that tattoo artists are so hard, and they don't care about anything. I'm actually really concerned about that attitude in tattooing, especially amongst the men. It's no secret that toxic masculinity is not doing men in this country any good and I think there's a tendency for it to be pretty rife in the industry. I talk about everything, if I'm upset about something, you'll know about it. Talking about things is important."
He takes the time to look at my initial photo references for a tattoo of Aristotle. Little known fact: according to the south London native, "Aristotle' is cockney rhyming slang for "arse", four times removed. "Aristotle" to "bottle", then "bottle & glass", short for "arse". We digress. After 30 minutes of planning, he gets to work tattooing. He uses a modern, German-engineered machine that is unusually quiet, and even though the design takes four hours to complete it's relatively painless.
The level of detail is incredible, typical of his signature fine line, black and grey micro-realism style. While I went for a person, Ricky says he's all about animals these days. "A perfect day for me is a couple of micro pet portraits, because I love doing them and it gives me a chance to tell people about my spaniel Jefferson. Maybe a nice tiger or an eagle." It's important for him that the pet portrait captures the animal's personality. "If you're a pet owner you know that whilst your dog, cat, goldfish just looks like any other to a stranger, you'd be able to pick your own pet out of a seemingly identical line up. That's why I find those styles the most interesting to draw, capturing what's going on behind the eyes." 
Given the permanence of a tattoo, it's surprising that people often make such terrible decisions. Ricky explains the three classics to avoid are "people's names (the kiss of death), tattoos in languages you can't speak- we aren't language experts, if you tell us it's right and it's wrong – that's on you! Literally. Drunken holiday tattoos! When you're pissed you're not going to be conscious of whether the studio is clean or whether the artist is practising good hygiene." Ricky has his fair share of self-proclaimed dodgy ink. His first was a swallow on his leg that he drew for the tattooer. "It was rubbish and I got it covered. Shocker!"
A lot of people make the assumption that tattoo artists are so hard, and they don't care about anything
Ricky has amassed a loyal following, both in real life, and on social media. Not bad for someone who left school with no qualifications and was always getting told off for scribbling in his books. "I'd get told to stop drawing daily, I can safely say I'm glad I ignored them. The school system is weird, I really believe that everyone is capable of achieving great things, but we're wrong to think that everyone will be schooled in the same way into reaching that potential. I've never ever used shit like algebra." He fell into tattooing after a friend sent his drawings to different studios and he landed an apprenticeship.
South City Market currently has a dozen other artists on the roster, with an equal gender split, and people queuing up to join the team. The young entrepreneur is already looking at moving to bigger premises nearby, and there are collaborations planned with "super exciting" artists. He's also branching out into beauty with laser removal, semi-permanent makeup and treatments in the near future.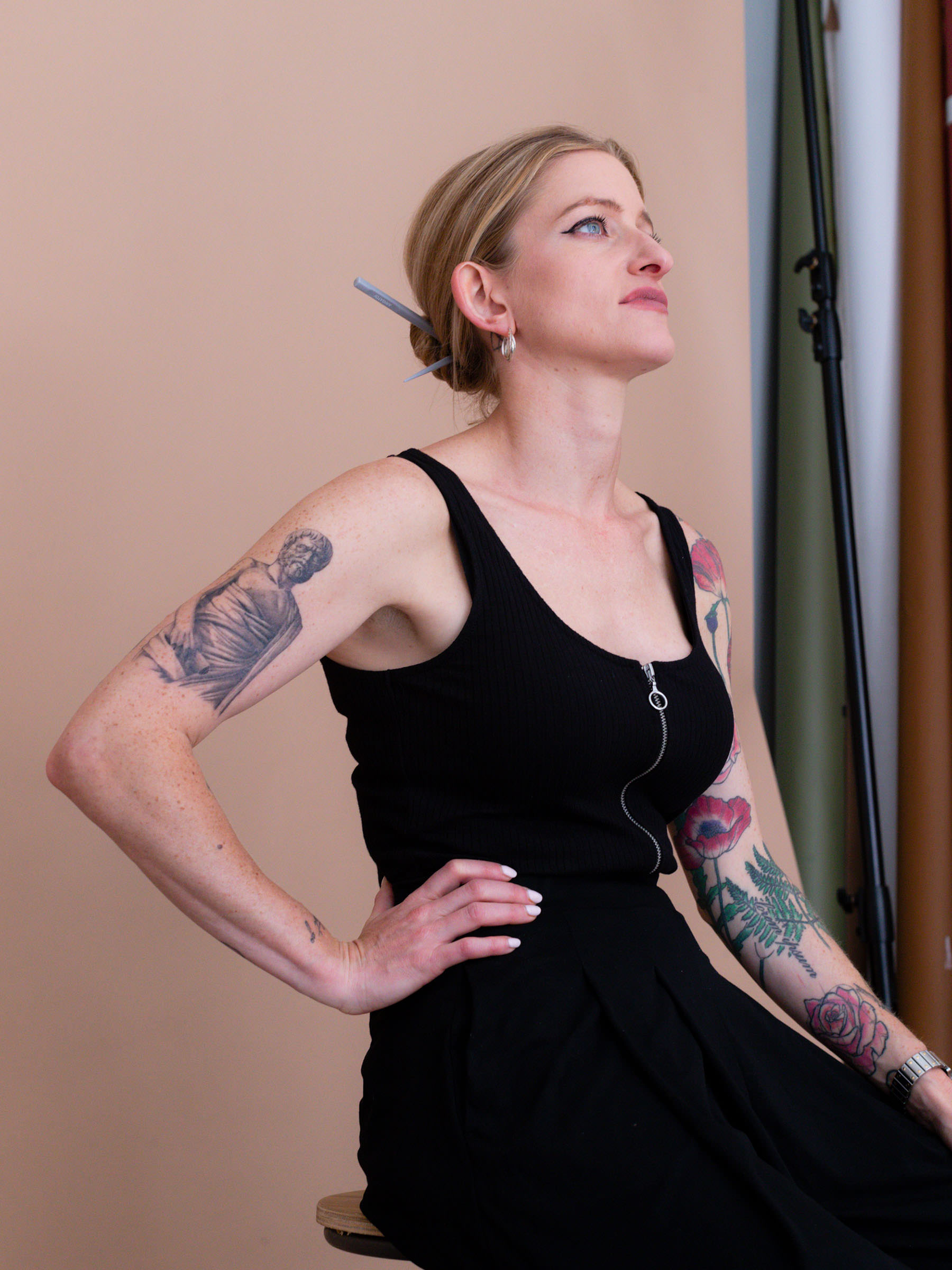 The tattoo healed perfectly in just over two weeks with the usual aftercare procedure: no submerging in water (showers are fine), no picking the scabs (which is hard as the top layer of skin dries up and peels off, feeling infuriatingly itchy!) and keeping the skin moisturised with a little coconut or pure Argan oil (my personal tip). 
For a thoroughly modern tattoo experience, one that's not in a dingy Soho basement, South City Market is an impressive establishment. After all, tattoos are one piece of art worth investing in.