Consider this your spirit-lifting spring shopping list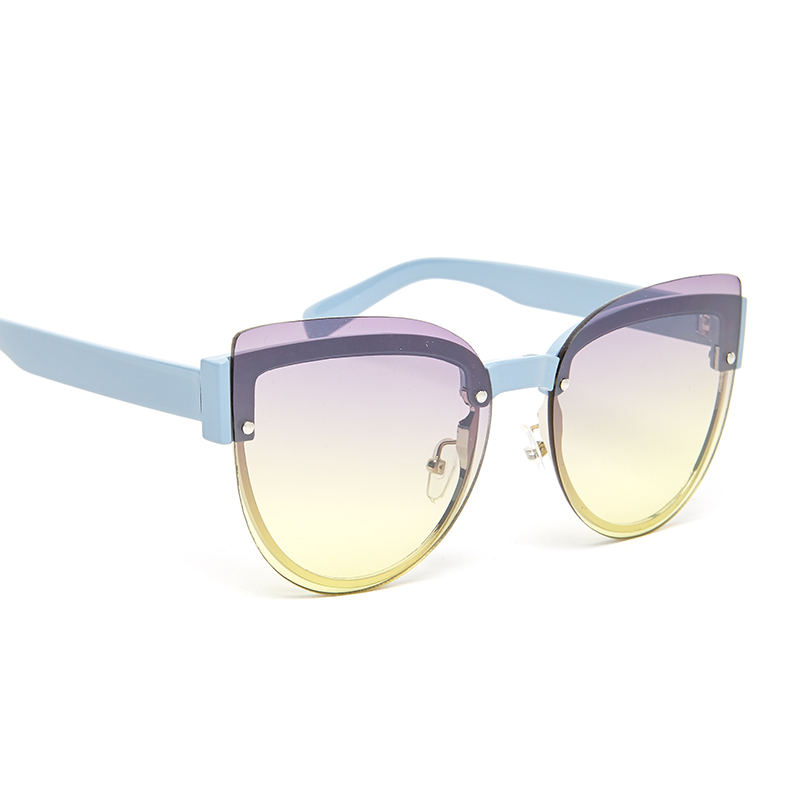 Jeepers Peepers Sunglasses
With festival season looming large on the horizon and the rainbow brights trend showing no sign of abating, we'll be snapping up these tonal cat-eye sunnies by need-to-know indie eyewear brand Jeepers Peepers. With their rimless frames and sugary three-tone colour gradient of baby pink, powder blue and yellow, these specs are the easiest way to add a directional twist to any summer outfit. Team them with a simple tee and this season's must-have raw-edge indigo denim for major casual-cool brownie points. £24.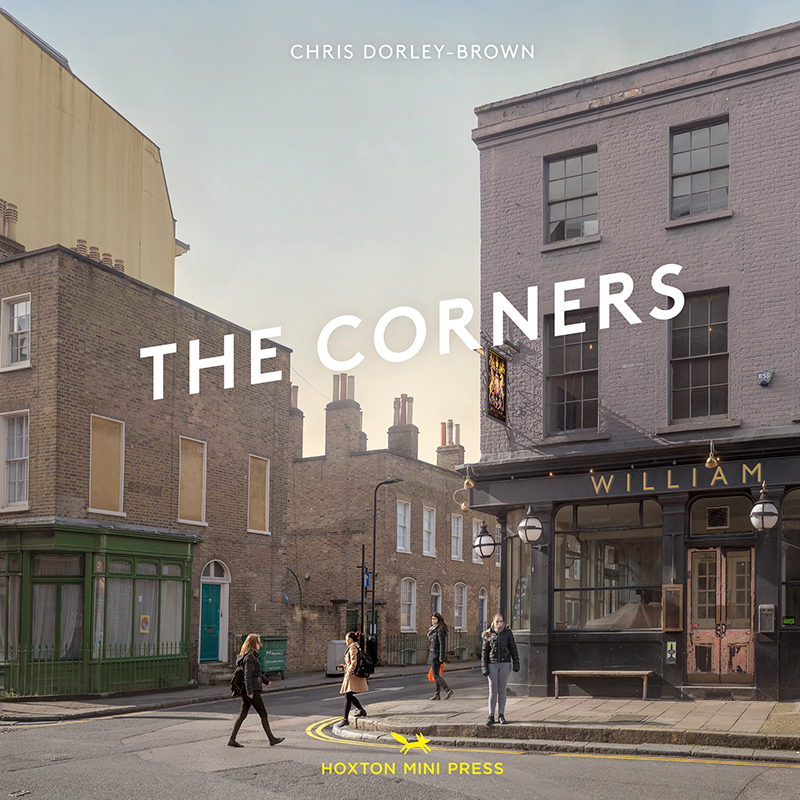 The Corners by Chris Dorley-Brown
From his East London home, photographer Chris Dorley-Brown has documented the evolving landscape of his neighbourhood for close to thirty years, but his new project looks at the lives of its residents. Now those images are yours to peruse in The Corners, a beautiful coffee table book published by the small but mighty Hoxton mini press. Using multiple exposures to create vibrant street scenes, Dorley-Brown's dynamic work is full of life and movement, depicting unassuming corners of East London and the people who have passed by them since he began shooting in 2009. As Dorley-Brown explains: "An Orthodox Jewish family and a woman pushing a pram appear on the street corner of a half demolished building, when in reality they were never there at the same time." £30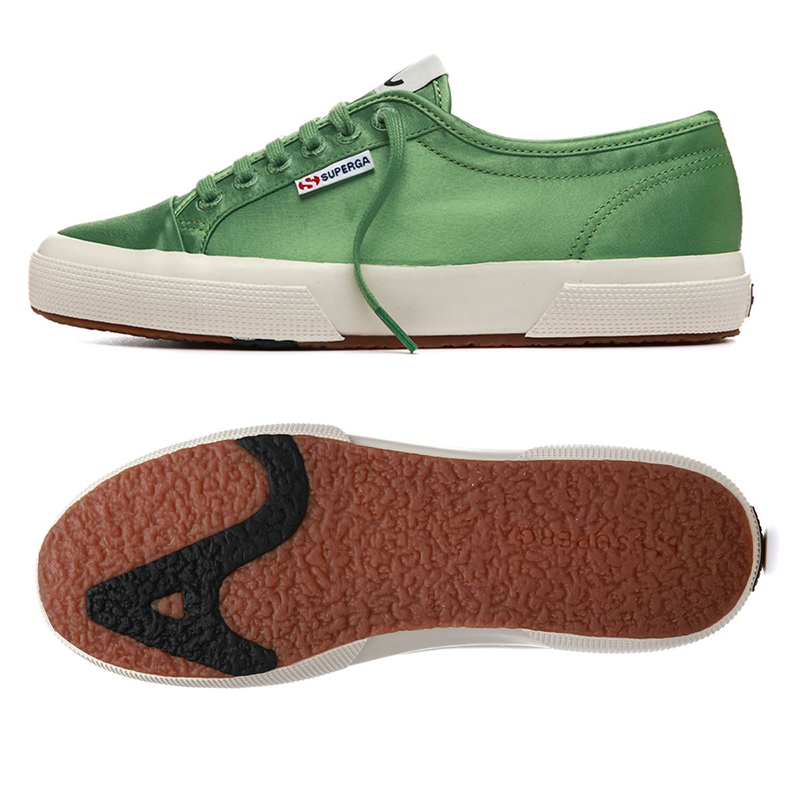 Alexa Chung X Superga Collaboration
Another day, another high profile trainer collaboration with one of pop culture's hottest exports. TV presenter, fashion designer and veritable It Girl Alexa Chung returns to veteran trainer company Superga for her second collection, this time championing sleek satin exteriors in a range of jewel tones, as well as more subtle day-to-day monochrome styles in hi-top, low-top and backless versions for under £100. One of the first factories to produce vulcanized rubber soles well over 100 years ago, Superga is a gold standard when it comes to wearable styles and A-grade durability. Alexa brings home the A star. From £72.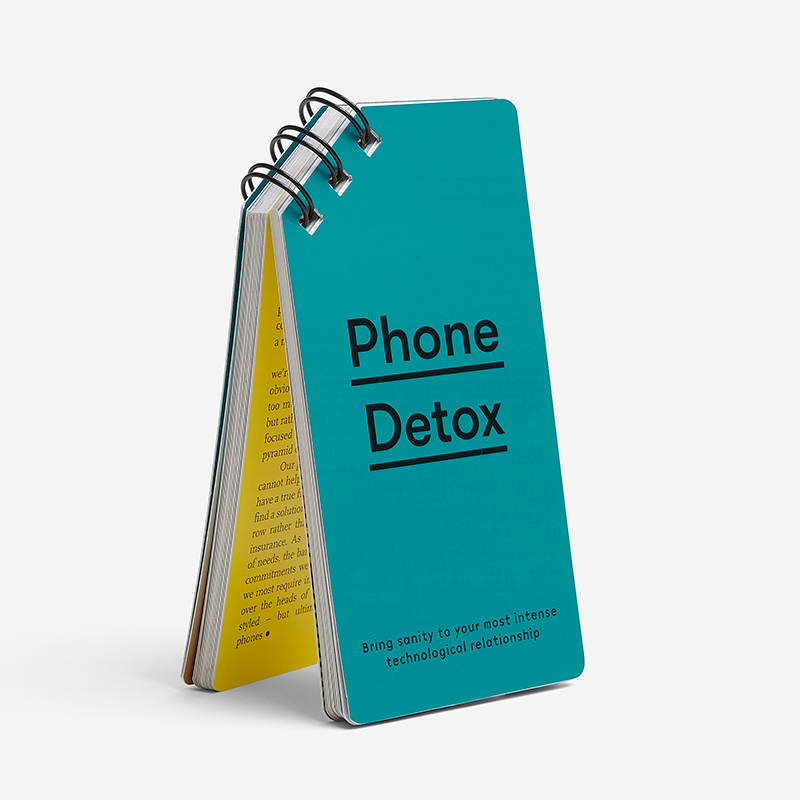 School of Life Phone Detox Book
If you've found yourself lamenting your lack of IRL social interaction as you scroll through your Twitter feed for the umpteenth time, it might be time to take a break from your palm-sized portal. That's easier said than done, of course, but this dinky pocket book from School of Life, designed to 'bring sanity to your most intense technological relationship', is genuinely helpful. A tongue-in-cheek look at social media culture featuring imagined Instagram posts by John Ruskin and 'likes' by the Pre-Raphaelites, this is a subtle reminder that your social feeds are not your lifeline. Time to unplug, tune out and switch off. £8.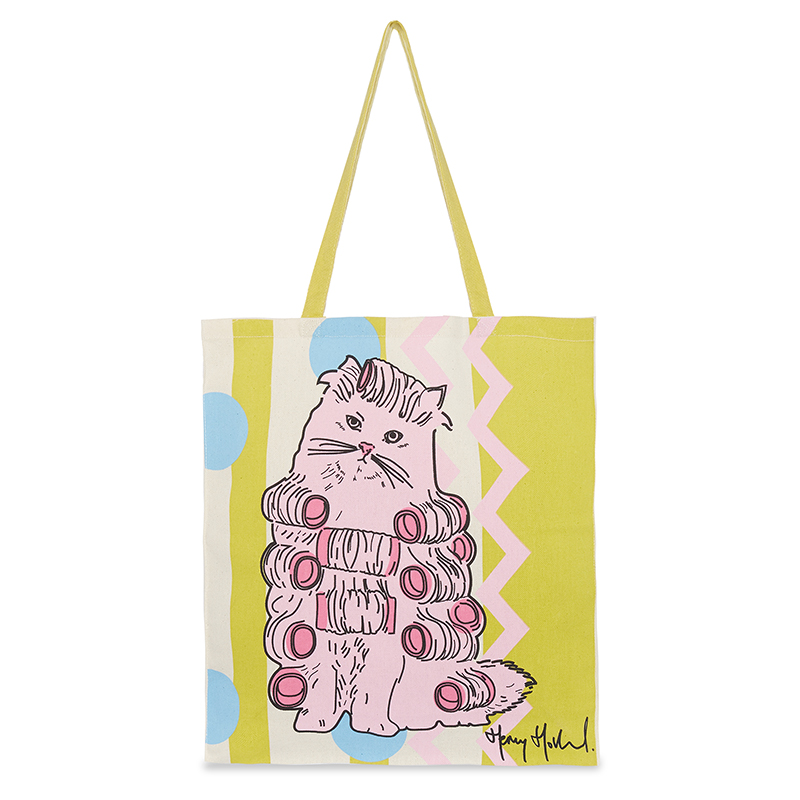 Henry Holland X Primark Graduate Fashion Week Tote Bags
With June marking the turn of a fresh flock of talented grads to showcase their best work to the fashion industry, long-time global ambassador for GFW Henry Holland has designed four bespoke tote bags to mark the occasion. On sale at Primark for a purse-friendly £3, the bags feature Holland's signature vivid stripes, slogans, polka dots and animal motifs, with nearly a half of proceeds going to the Graduate fashion Week Foundation. If you're headed to the festivities at Brick Lane's Old Truman Brewery next month, make sure you've got one of these bad boys on your shoulder. £3.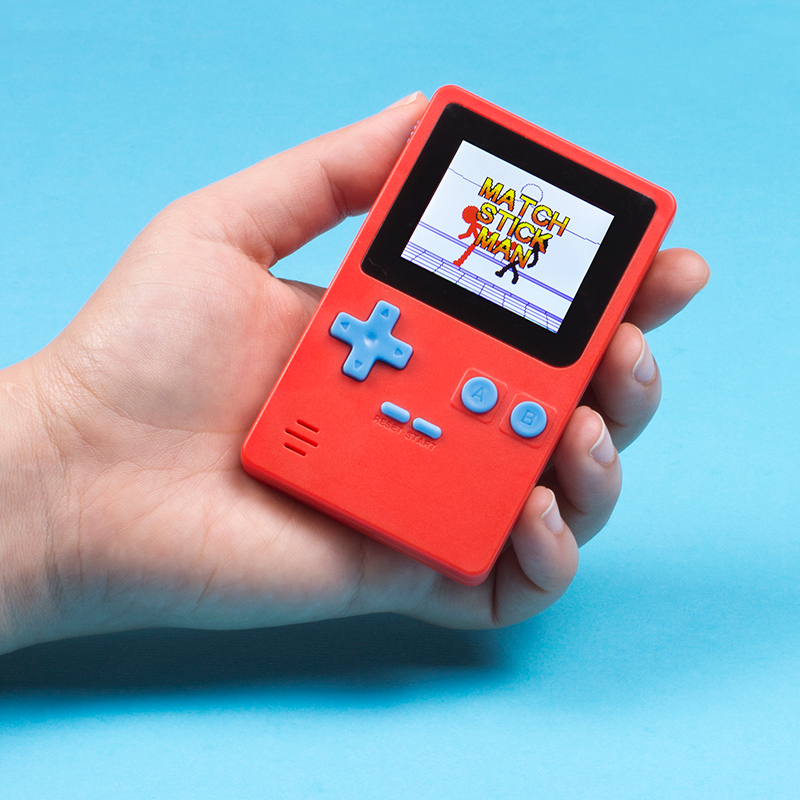 Thumbs Up Hand-Held Mini Console
Before Candy Crush and the dangerously addictive Clash Royale, and even before Snake and Bantumi, there were iconic handheld consoles. Any cool kid worth their salt would have one in their rucksack, and now retro gaming is coming back to the masses. Bright, light, and under twenty quid, this mini console comes loaded with all your favourite 8-Bit games from the 80's, like Space Invaders, Pac-Man, and Donkey Kong. Manufacturers of loveable tat Thumbs Up have really hit the spot with this one – in an age of augmented reality cocktails (yes, really) and virtual pimple popper apps (again, really), it's the simple things in life that excite us the most. £17.99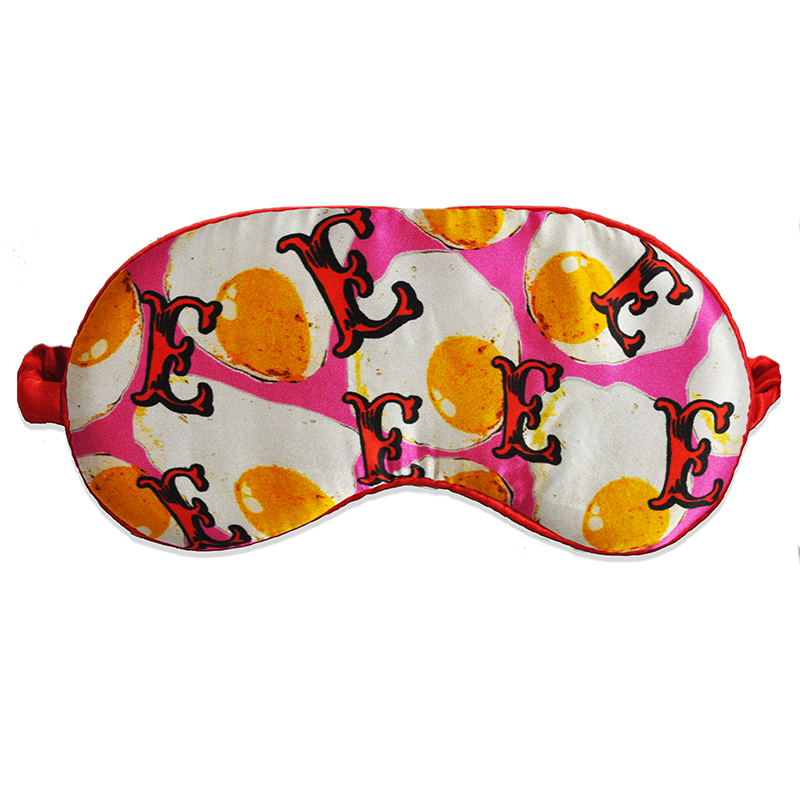 Animated Monogrammed Eye Mask
Dreading your next long-haul flight? Get your beauty sleep in style with these plush silk eye masks by Jessica Russell Flint. Combining British heritage-inspired themes with contemporary colourways, each hand-painted and generously padded design is made from the softest silk. We particularly love the alphabet range, emblazoned with an initial and its corresponding illustration: F for Fries, P for Peacock and X for – you guessed it – Xylophone. The optimum gift for the sleep-deprived friends in your life. £32.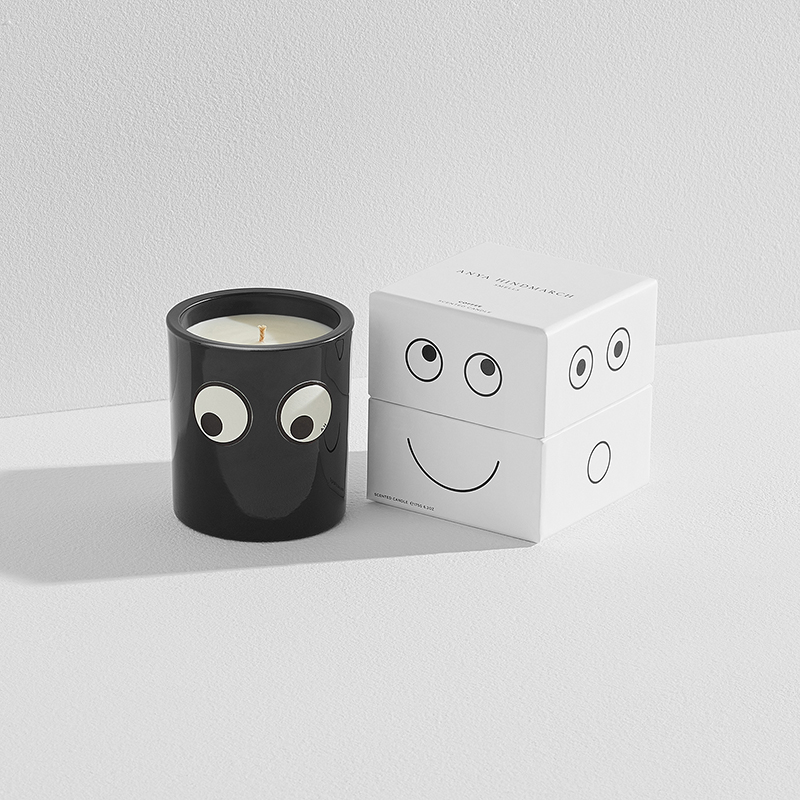 Coffee-Scented Candle By Anya Hindmarch
'Inspired by early mornings' might be a bit of an oxymoron for most of us, but Anya Hindmarch's latest waxy offering has us seriously excited to wake up. Blending notes of Arabica beans, cedar wood and spices from across the East – with a dash of frankincense and amber thrown in – the 100-hour burn candle forms part of Hindmarch's debut fragrance collection, Anya Smells. Its freshly brewed coffee scent isn't just for mornings, of course – light this candle at your desk or when you get home from work for the warm, comforting invocation of a cup of steaming Joe. Extra fuzzy-feeling points for the adorable googly eyes design. £150.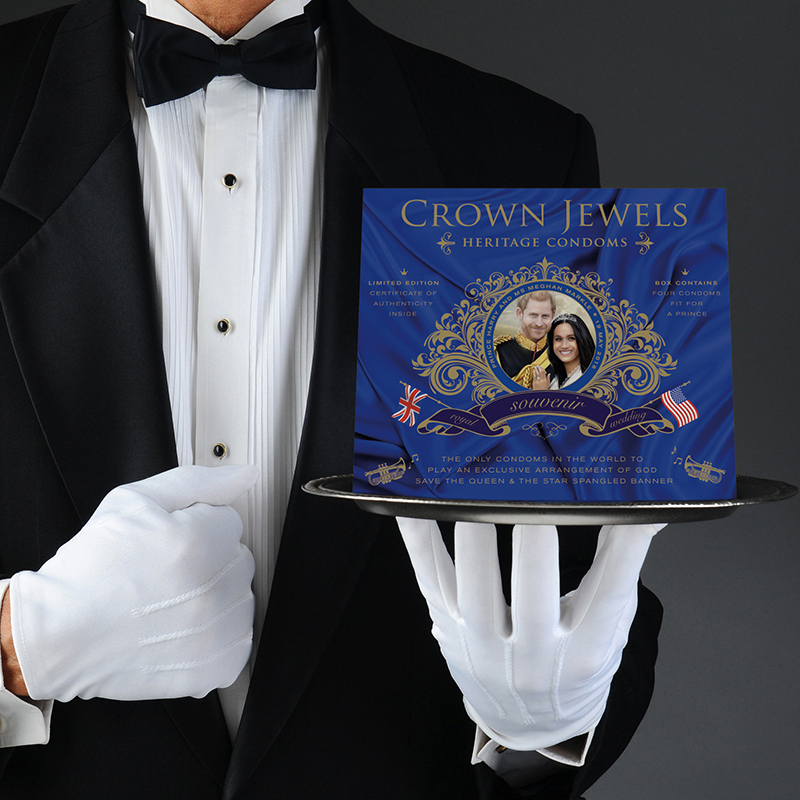 Royal Wedding Novelty Condoms
Celebrate the wedding of Harry and Megan with a uniquely patriotic experience of an altogether different variety. Crown Jewels Heritage Condoms promise a 'royal union of pleasure and style' thanks to their artisan-style sheaths, regal fit and generous drizzle of lube. Decorated with a portrait of the royal couple by acclaimed Romanian artist Jacqués Valentin, the packaging even plays a rendition of God Save The Queen when opened. Surely better than a commemorative plate – just don't tell your granny. £10.