The devil is in the detail with flushed cheeks, washes of painterly colour and dewy skin
Photography Catherine Harbour
Model Sophie Ascroft at IMG
Styling Joanne Kennedy
Hair Luke Pluckrose using L'Oréal Professional
Makeup Scarlett Burton using CYO cosmetics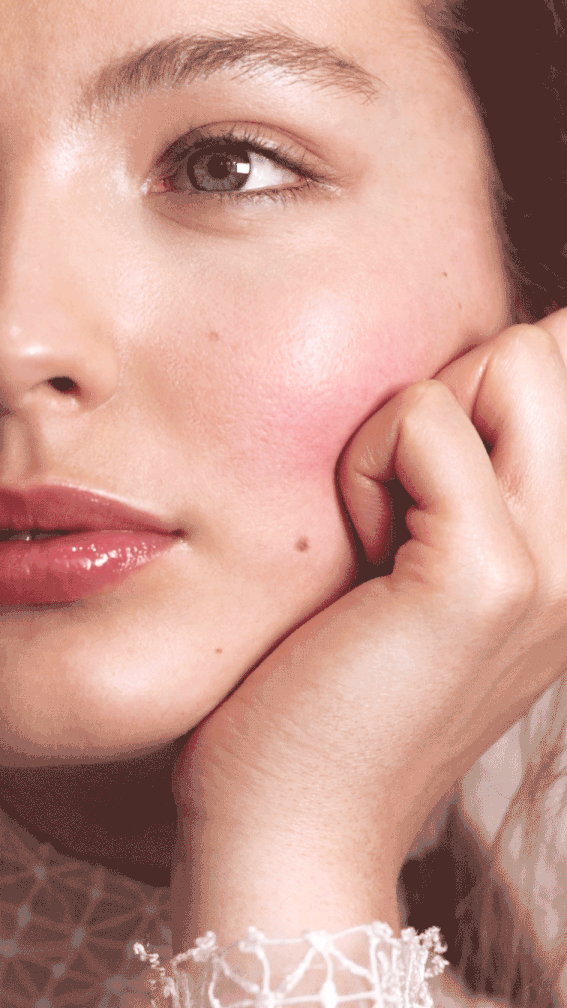 Kiss From a Rose 
Kiss & Blush in Fuschia, YSL, £29
Flushed cheeks are perfect for spring, giving a healthy glow to the skin before we get our annual dose of Vitamin D! Choose a blush that works with your skin tone and blend just on the apples of the cheeks for natural sculpting and lifting of the face.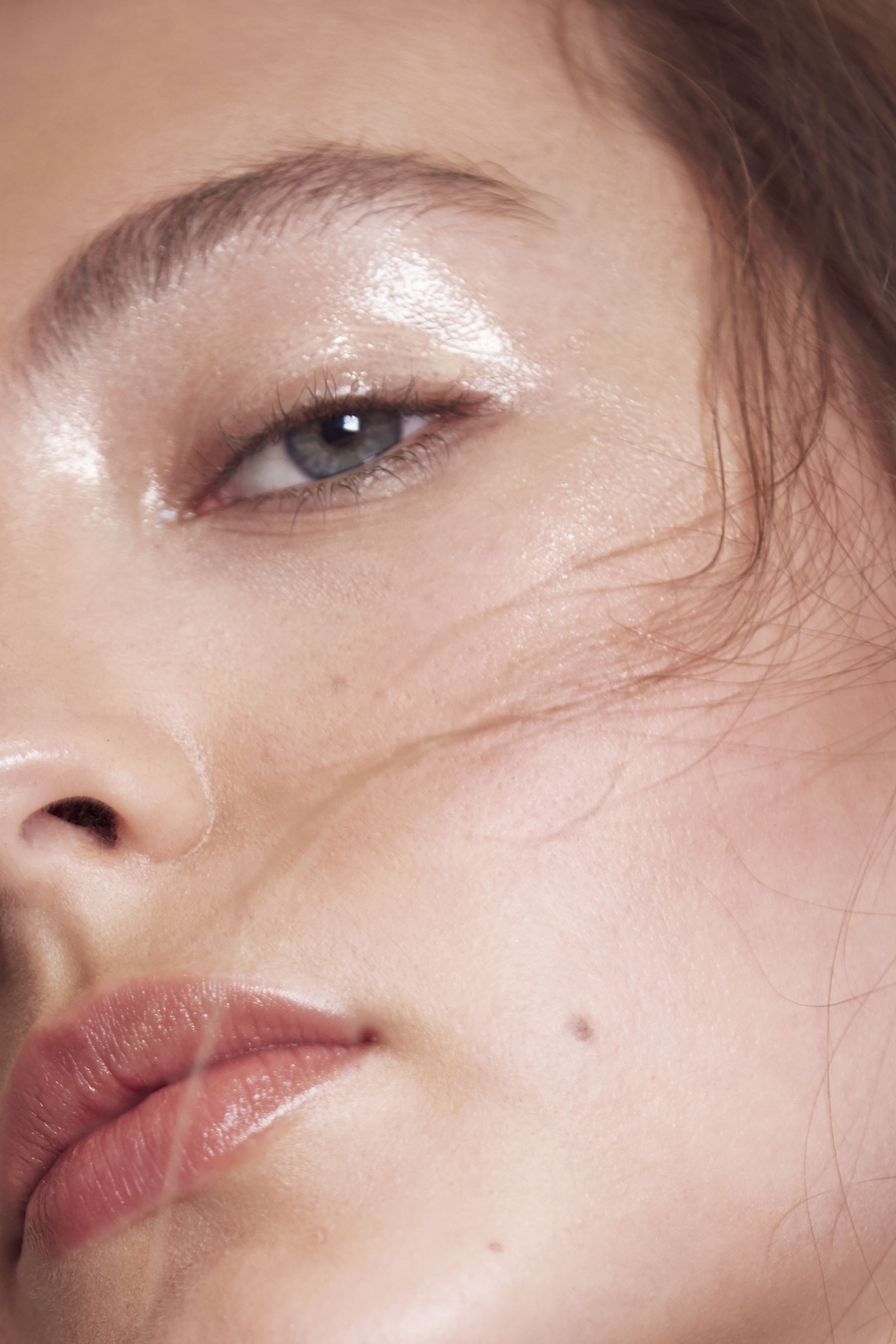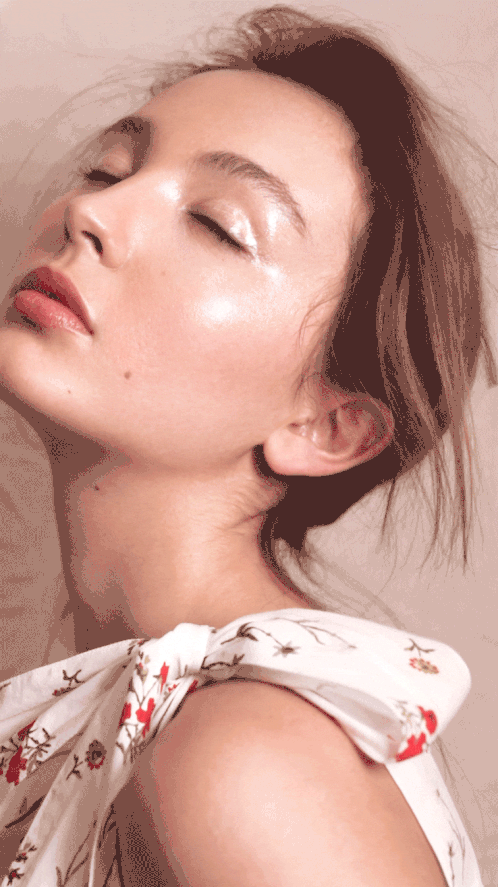 Glossy Glossy
The Exotique Diamond Eye Gloss in Moonlight, KEVYN AUCOIN, £30
It's official, glossy is the new matte. Glossy lips, glossy cheeks, and even glossy lids! Summer is all about the dewy, wet look finish so throw away those powder products and try a thick gloss on the eye lids for the juiciest makeup vibes.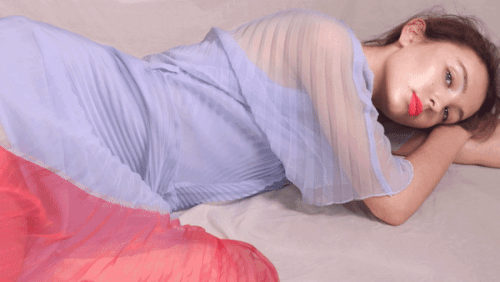 Nu Neon
Velour lipstick in Flamethrower, JEFFREE STAR, £16
We've seen neon makeup before, at festivals and at parties, when Nu Rave was all the rage. The Mulberry SS18 runway show brought neon makeup back into the spotlight with retina burning shades on lips paired with flawless skin and nude eyes. If bright is too scary for you, use a bright gloss instead for a hint of a neon toned lip.
Glow Up
Shimmer Highlighter Powder in Violet, MUA, £2.55
Pastel eye shadows have had a SS18 update. Instead of the ubiquitous matte finishes we have seen for past seasons, the trend right now is for shimmery shades so try iridescent pastels for a fresh, colourful look.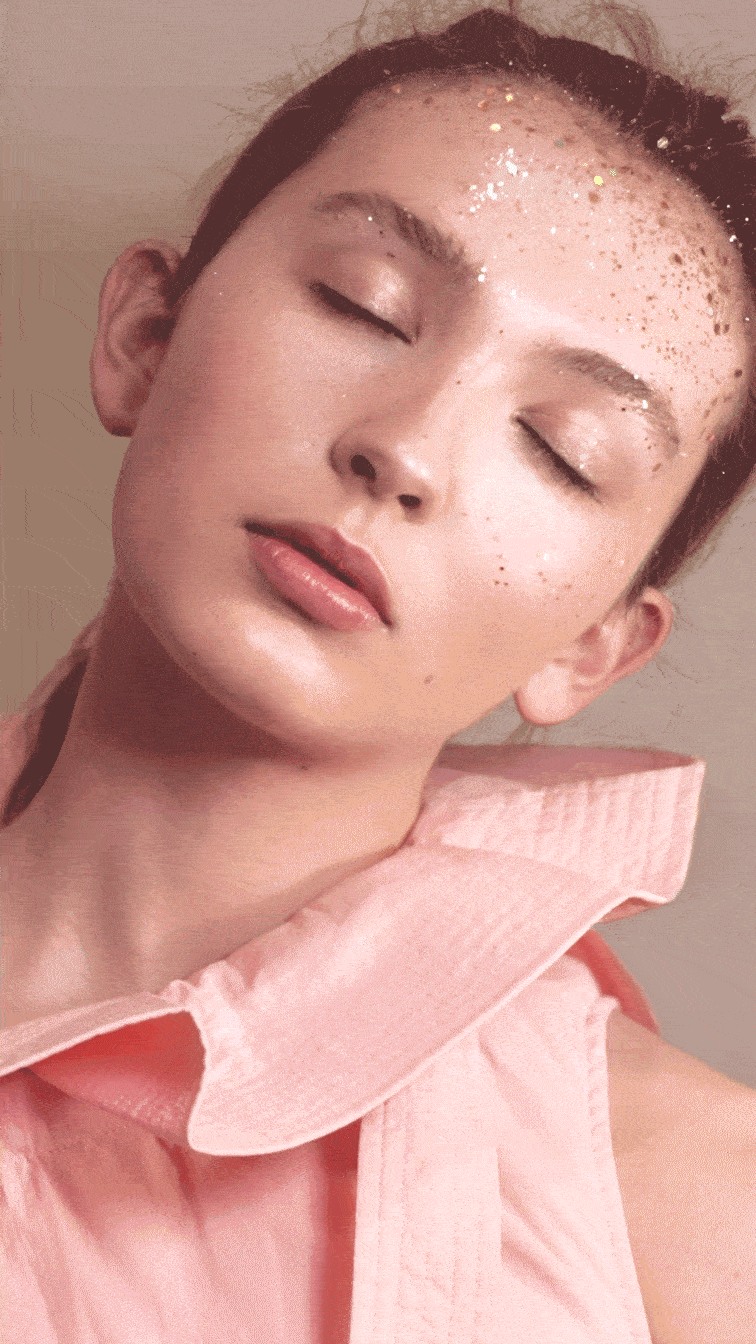 Shine Bright
Gold Glitter, THE GYPSY SHRINE, £6.95
Festival season is just around the corner and if you're feeling a little glitter shy or not too handy with the intricate designs, try sprinkling a little sparkle in your baby hairs, framing the face. Just enough glitter for party vibes – go and shine bright!
Photography Catherine Harbour
Model Sophie Ascroft @ IMG
Styling Joanne Kennedy
Hair Luke Pluckrose using @ L'Oréal Professional
Makeup Scarlett Burton using @ CYO cosmetics