Personalised ornaments and thoughtfully mismatched soft furnishings make this house a home
Words Marianna Manson
Photography Claire Williams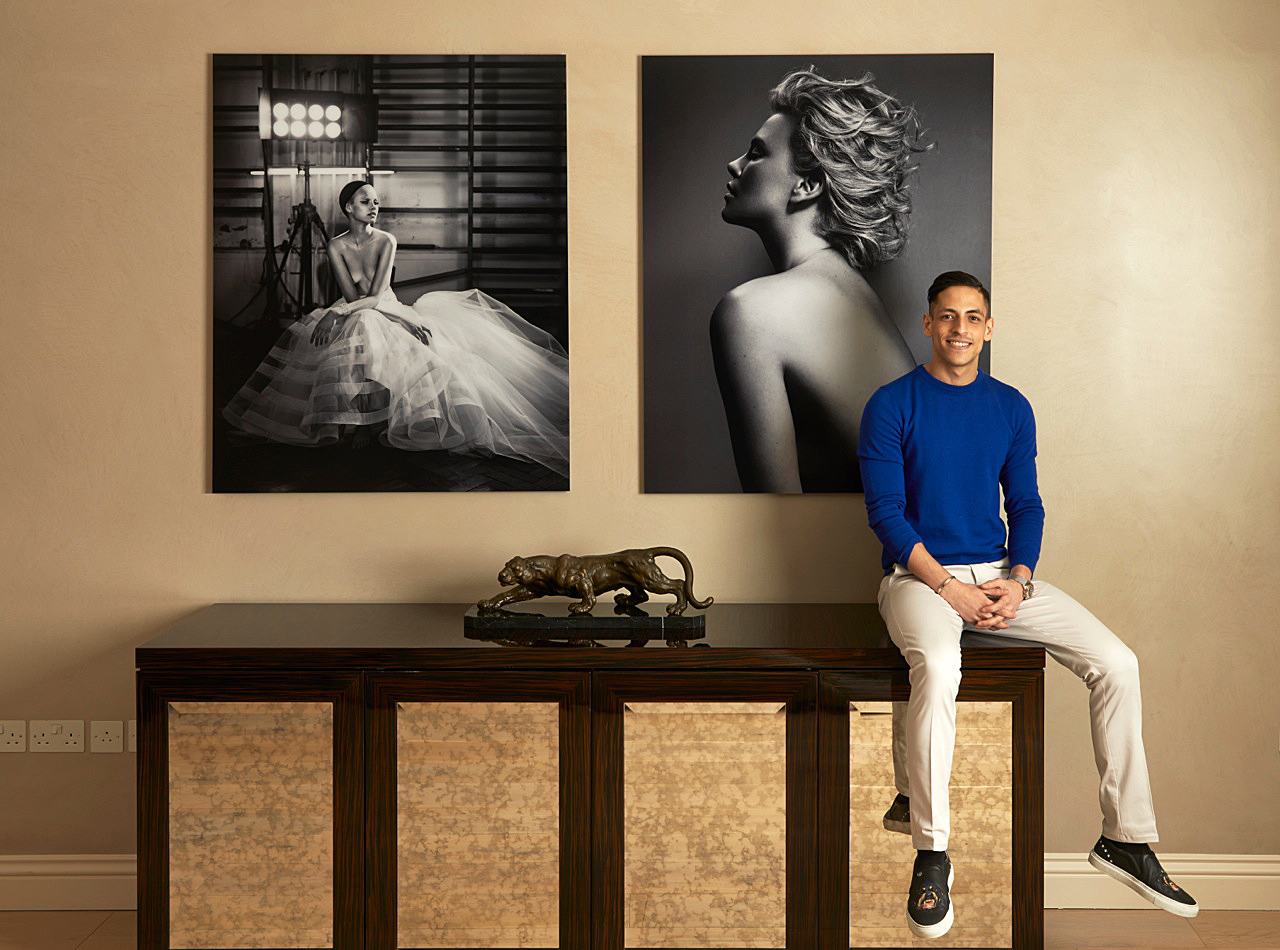 How do you make a house really feel like home? Aside from filling it with friends, family and vivid memories, our character really shines through in the way we choose to decorate. But aesthetic tastes can often be fleeting, and re-painting with the seasons seems too much like hard work (and money) for most of us. Hameed Hani of high end design consultancy 5mm Design believes we should be filling our homes with priceless trinkets to express our interests, passions and personalities. Personalised bookends, original ornaments (like the almost-life-sized bronze pony in the window of their Fitzrovia store) and conceptual wall art, along with choice soft furnishings and bigger statement pieces are the cornerstones of his aesthetic. And, in the event that your pockets are deep enough for a total design overhaul, 5mm also offer a 300-degree bespoke consultancy services, to redesign your living space from top to bottom.
As for his own home, Hani is the living, breathing embodiment of his brand, accenting neutral decor and heavy-duty architecture with subtly-clashing prints and an eclectic assortment of accessories from his own collections and other artists he admires. Here, he shows us around his highly personalised open-plan living space, and it definitely feels like home.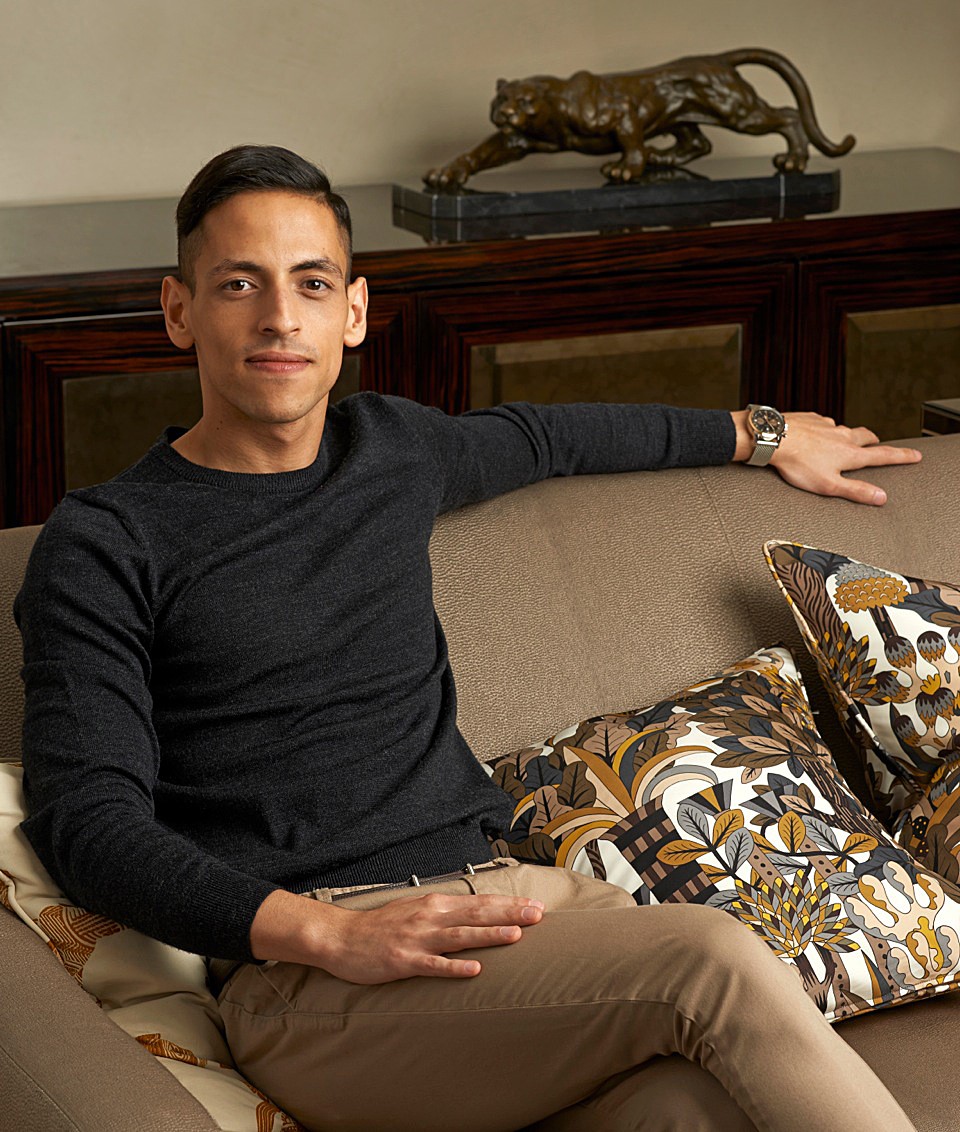 When did you buy the house and why?
I bought it in 2014, mainly because of the location. Marylebone is my favourite area in London, it has a nice residential village feel whilst still being a part of the craziness of prime central London.
What do you love about the house?
The 3-metre high ceilings, they make a huge impact on the space and give it a sense of light.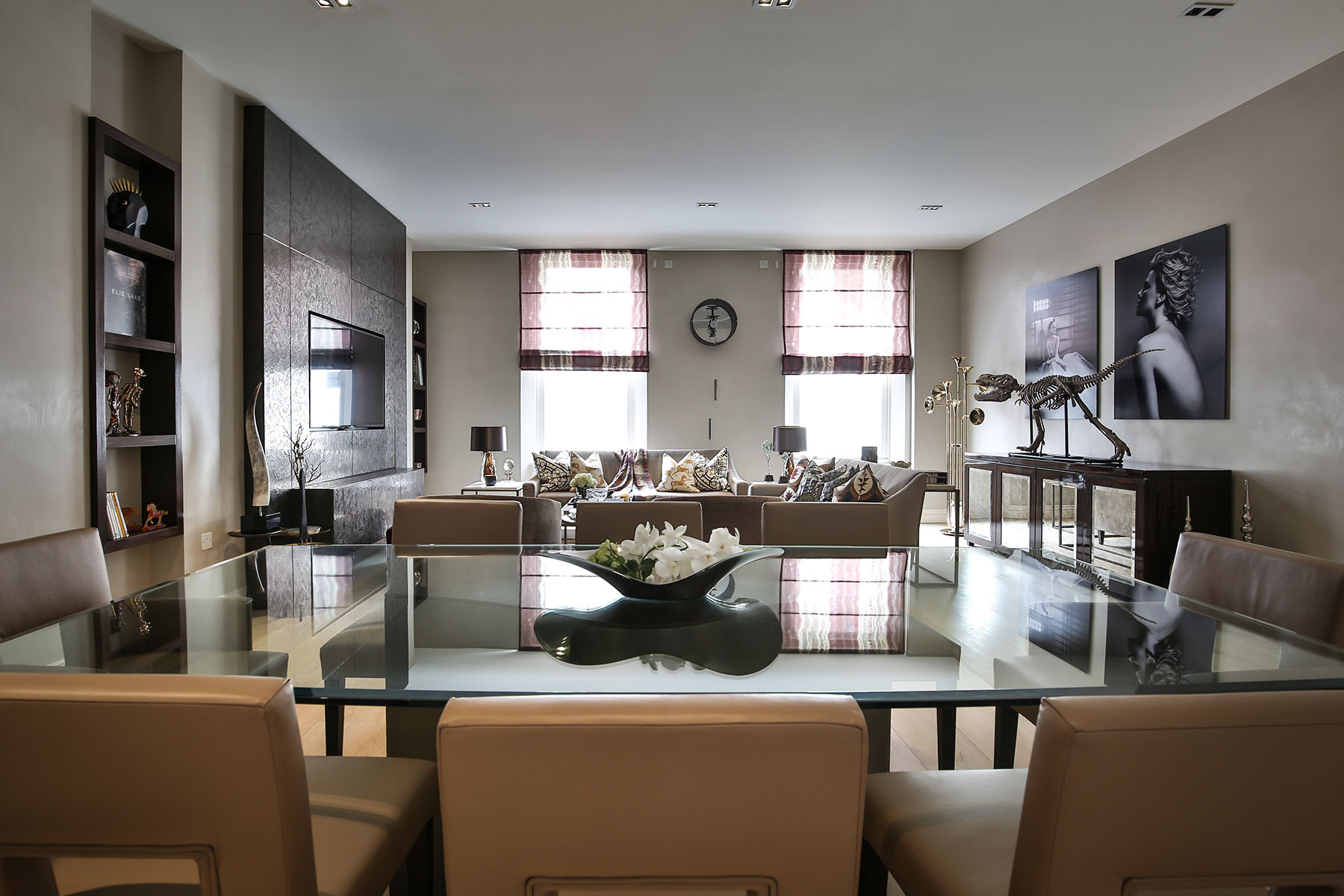 Why is this your favourite room?
The open plan living room and kitchen. I love entertaining and it's the ideal space for throwing the perfect dinner party.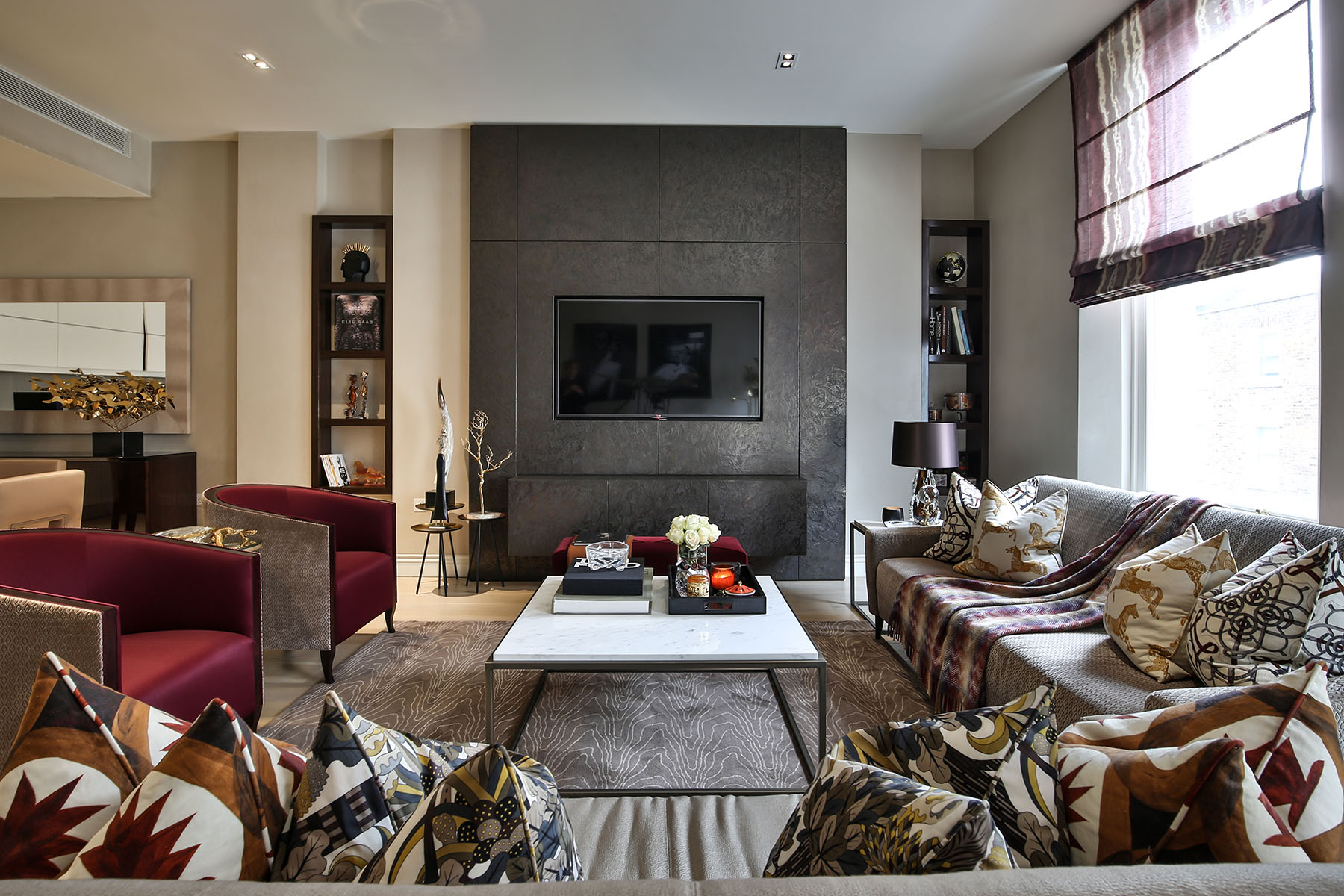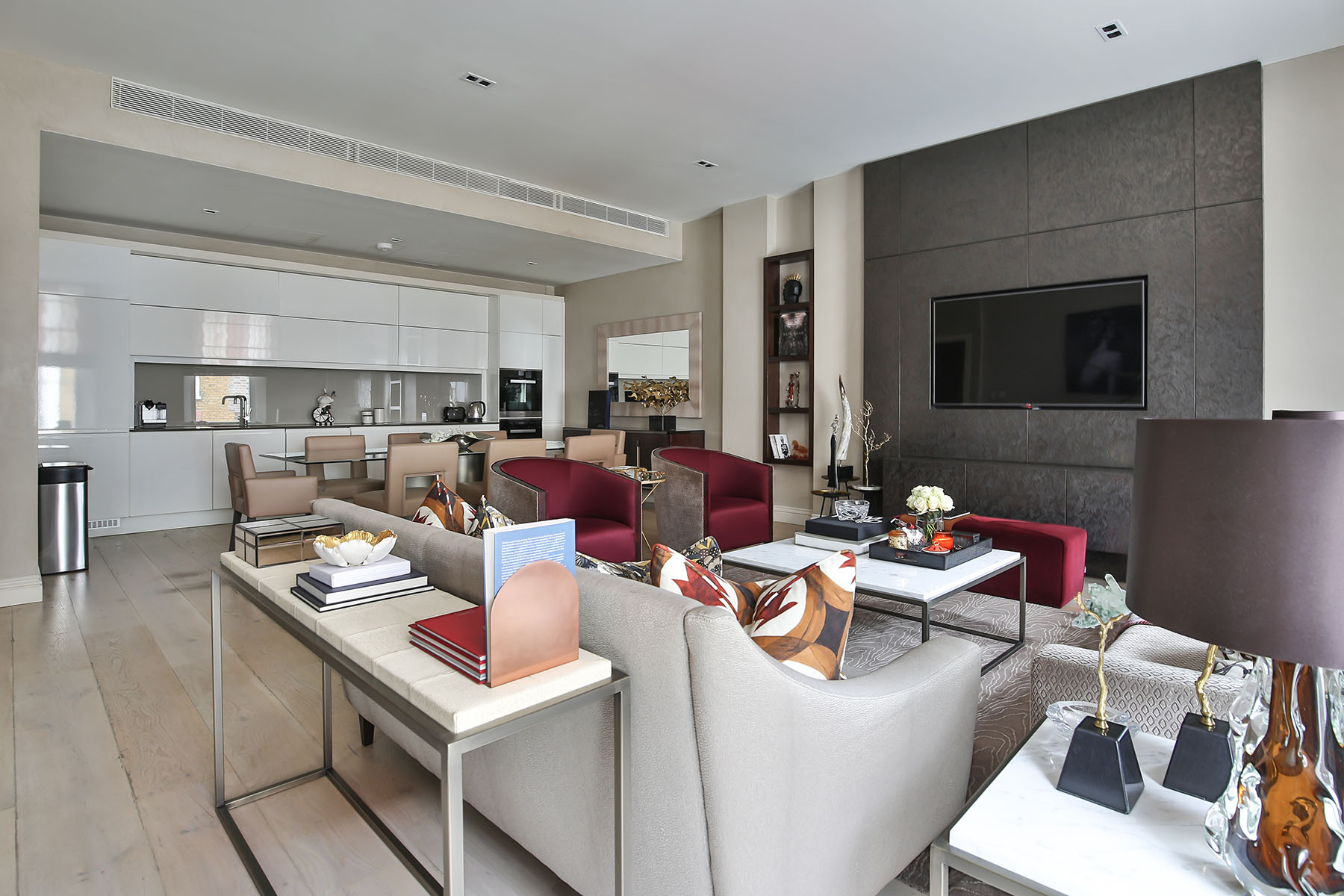 How has its style evolved over the years?
This is directly related to my 5mm Design product collections. I source decorative objects that I would like to have in my own home, which means that I end up holding on to my favourite sculptures. I love maximalism, so I always find a way to make a new sculpture fit in the space.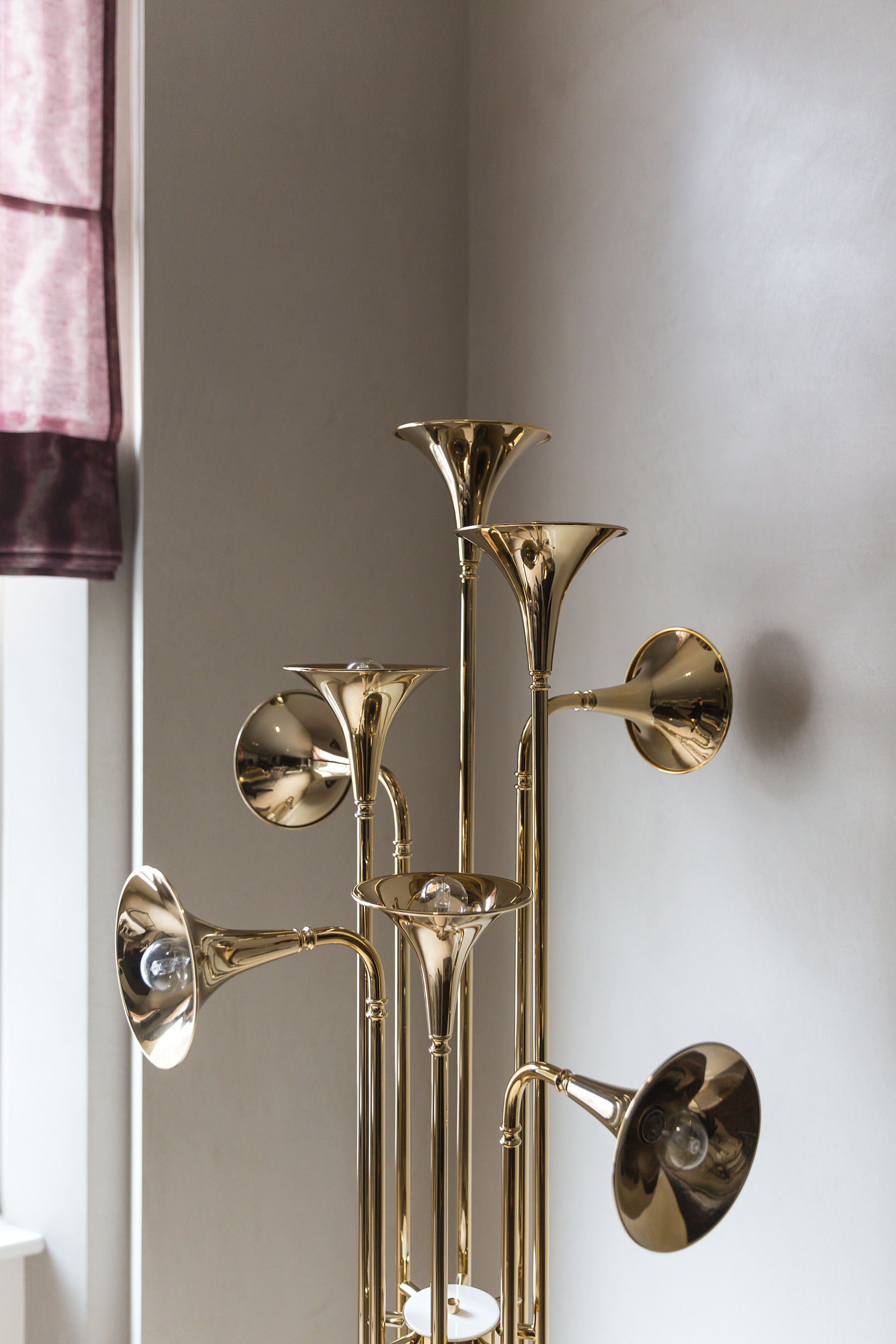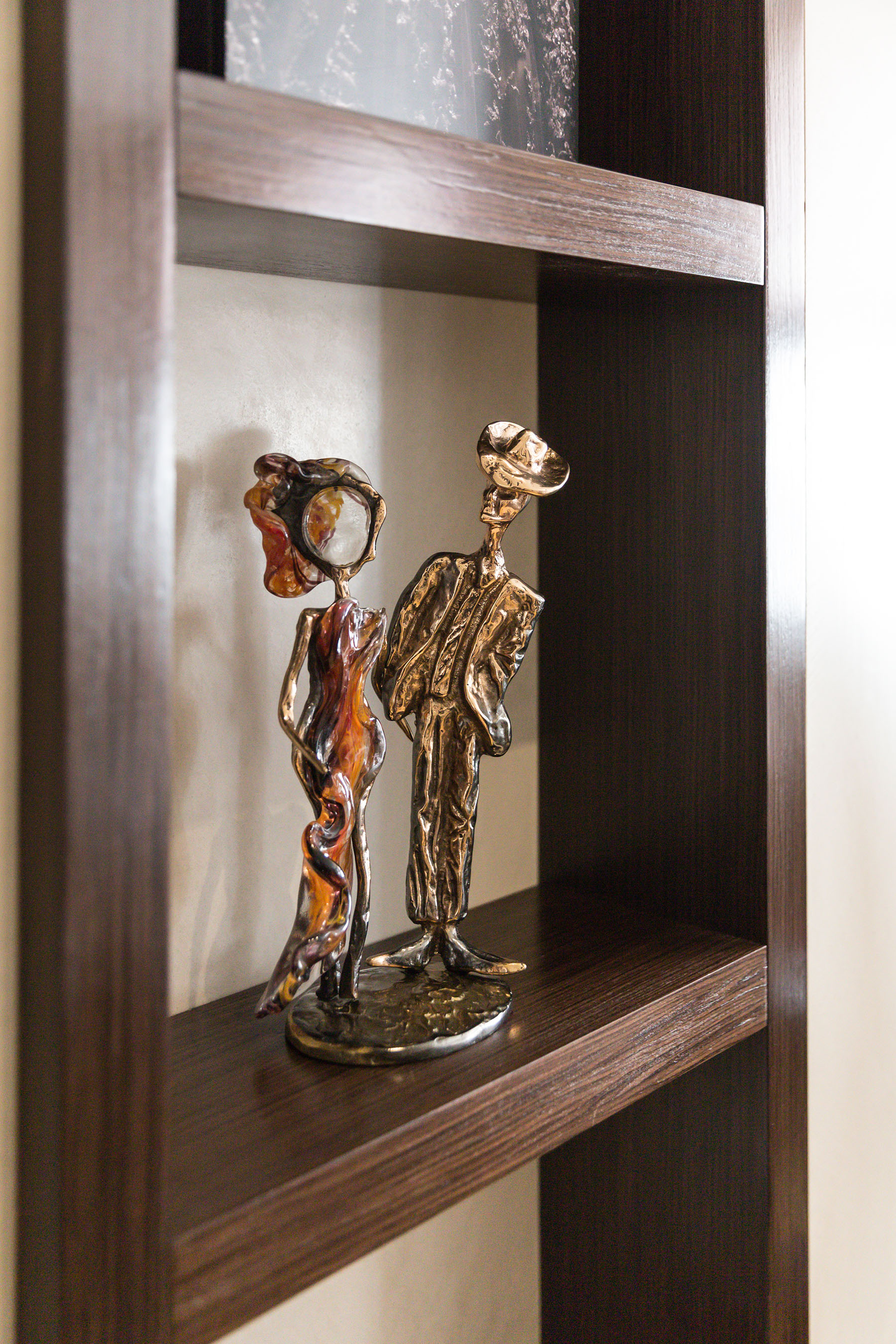 What are your five favourite features/pieces in the room?
The bespoke bronze TV unit – it's my favourite piece that I've designed and is covered with hand-textured bronze lacquer.
The large T-rex sculpture from my sculpture collection.
The bronze couple sculpture by Yves Lohe.
The Bullet sculpture from my sculpture collection.
The Head Trip sculpture by Kelly Wearstler.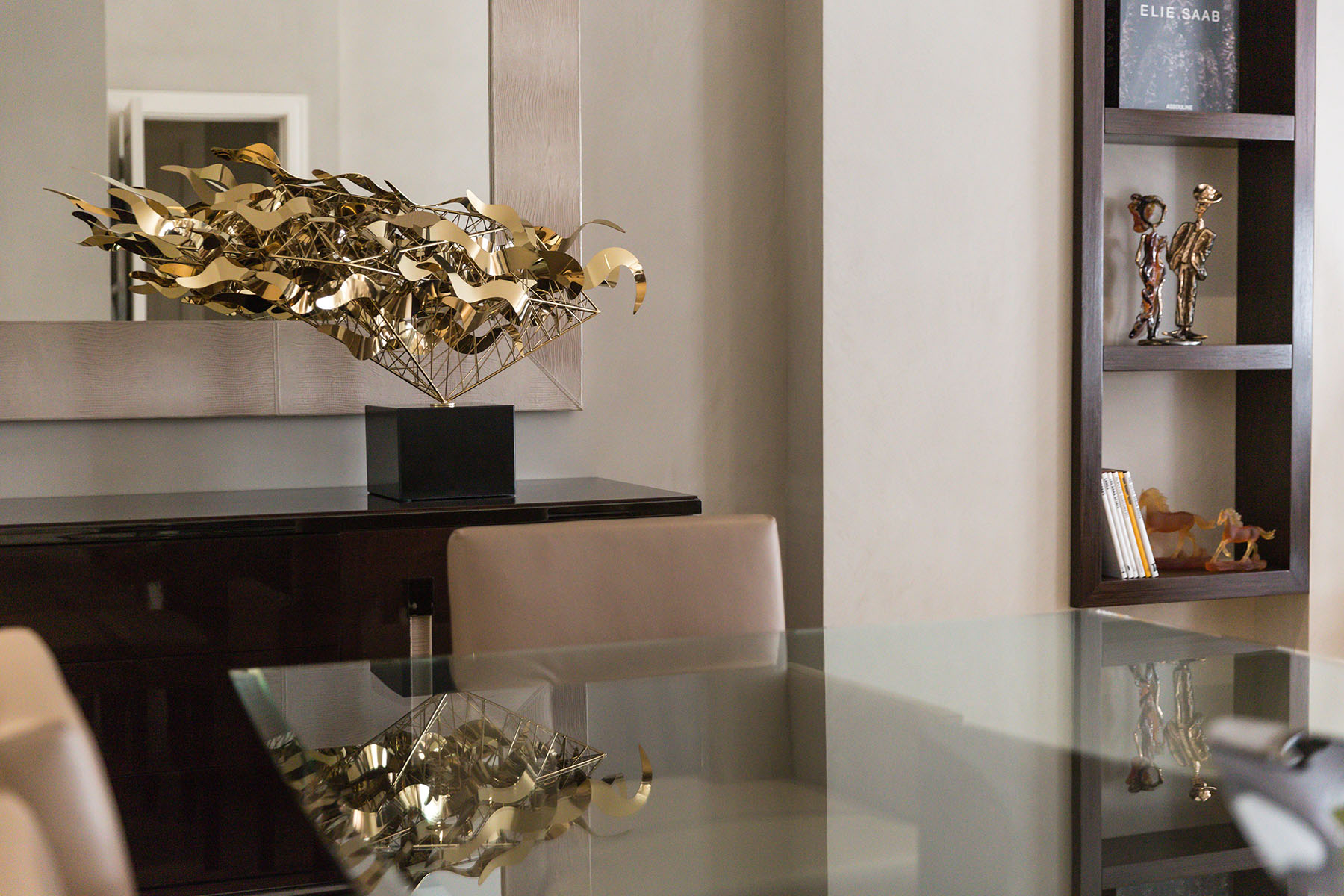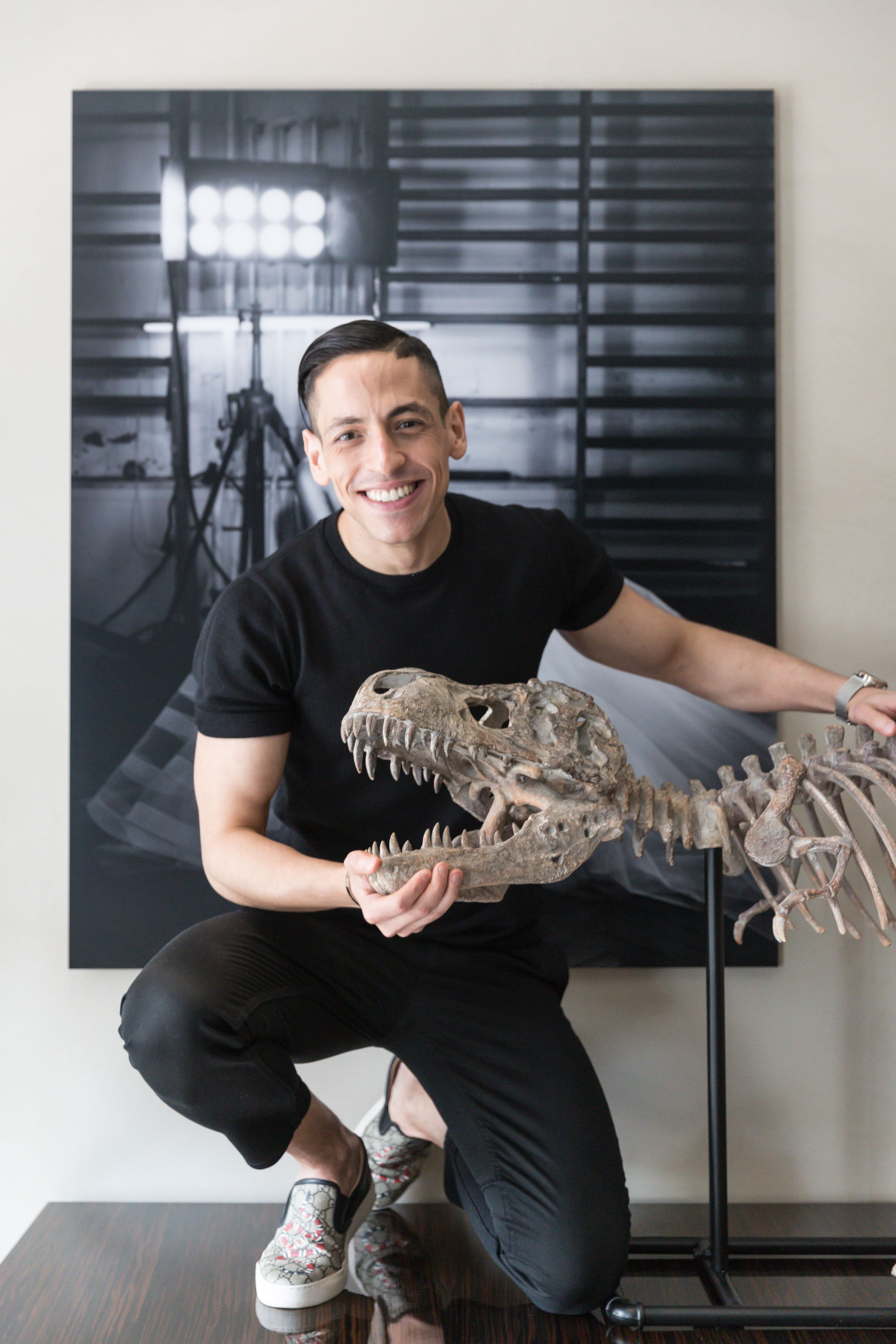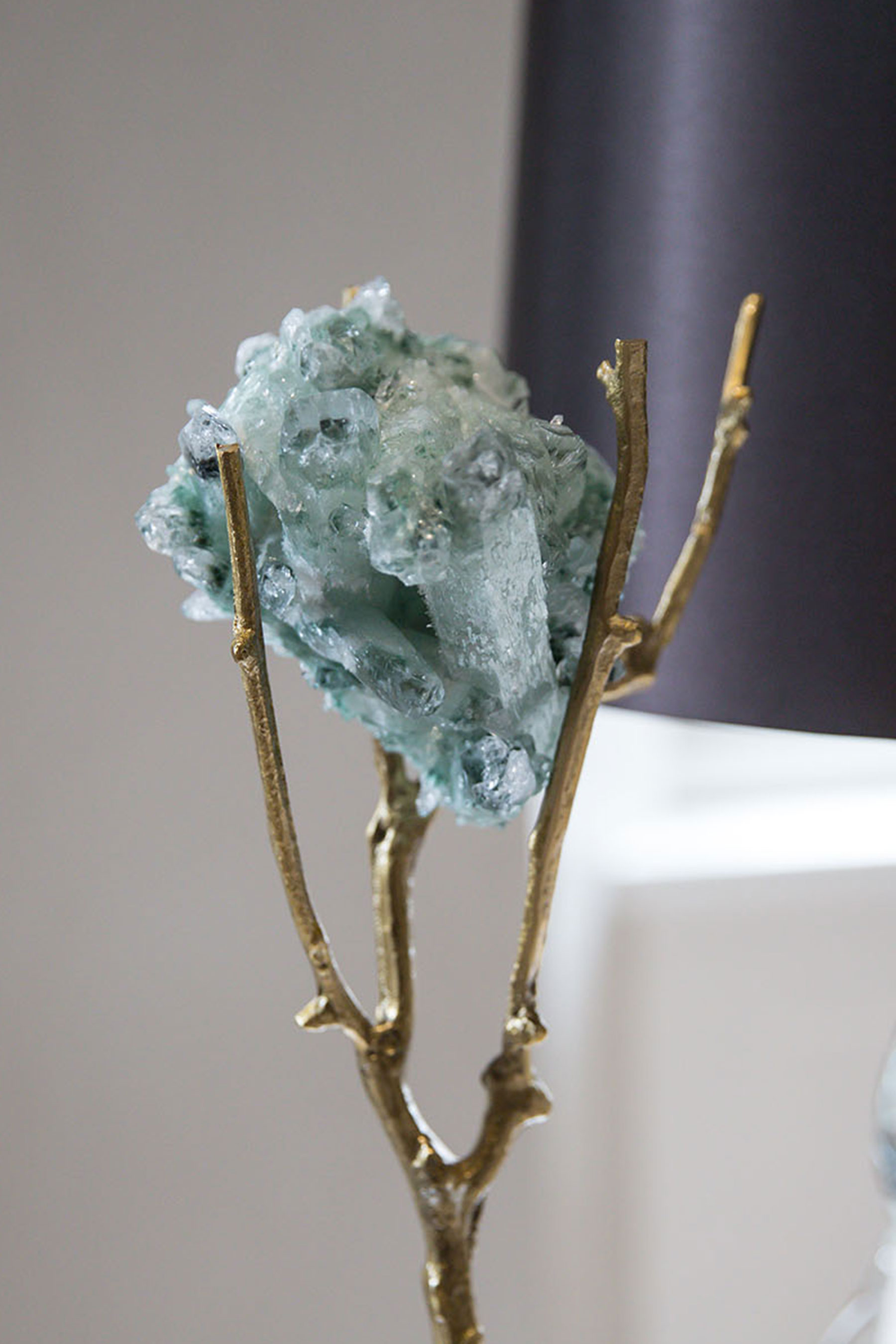 Most memorable moment you've had in this room?
Hosting a family dinner where four generations were in the same room. My family live in different countries all over the world, so it was a very rare and special moment to have them all in my home.
Dream piece you'd like to add to it?
My large T-rex sculpture, made from cast brass.