This season, work bold shoulders up top and high-waisted tapered trousers below
Words and Styling Nini Khatiblou
Photography David Nyanzi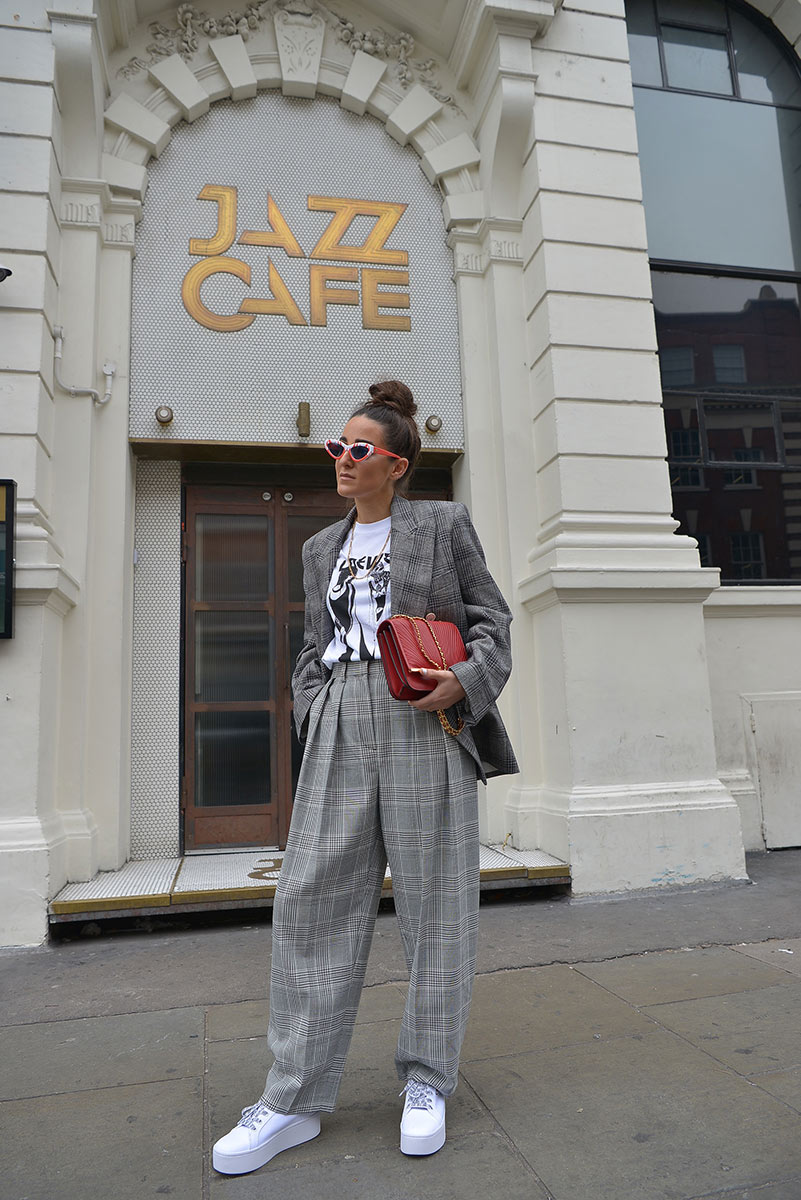 As we pack away our summer wardrobes (see ya tie-dye!) and look toward a new season, one trend rises head and (bolstered) shoulders above the rest. You've guessed it – tailoring. This isn't tailoring as you know it, though – instead, it's a deconstructed mash-up with an 80s twist.
The first step is to choose the colour. And when I say choice, it's a 50 Shades scenario, because the only colour to go for is grey. The AW catwalks were awash with grey tailoring and it's a versatile option, with the subtle nuances of the colourway making it easy to play with prints (check, Prince of Wales, herringbone) or buy the top and bottom halves separately. Plus, it's chic as hell. 
This Isabel Marant blazer is the ideal starting point. With its boxy fit, double-breasted design and oversized shoulders, it's everything we love and hate about the 80s brought bang up to date with a sprinkle of Marant magic. On the bottom, I've chosen a pair of high-waisted, tapered trousers from See by Chloe. The fitted waist and slightly cropped leg balances out the volume of the top half perfectly, but before I drift too far into Wall Street territory, I've thrown a slogan tee into the mix, though a feminine ruffle-heavy shirt would work just as well. Juxtaposition is key, it's about taking the best bits of 80s tailoring and modernising the look.
Accessories are crucial in bringing this look into 2019, so throw on a chunky gold chain like this one by queen of vintage jewellery Susan Caplan, part of her (super affordable) range at Urban Outfitters. A red accent spices up an otherwise neutral outfit – may I suggest these statement sunnies from Le Specs and a luxe bag from my latest discovery in the handbag department, Grace Han. Finally, a pair of chunky flatform trainers from Tommy Hilfiger keeps things feeling cool and casual. Off to the Stock Exchange? Hanging out in Soho? This look is tailored to either, and everything in between.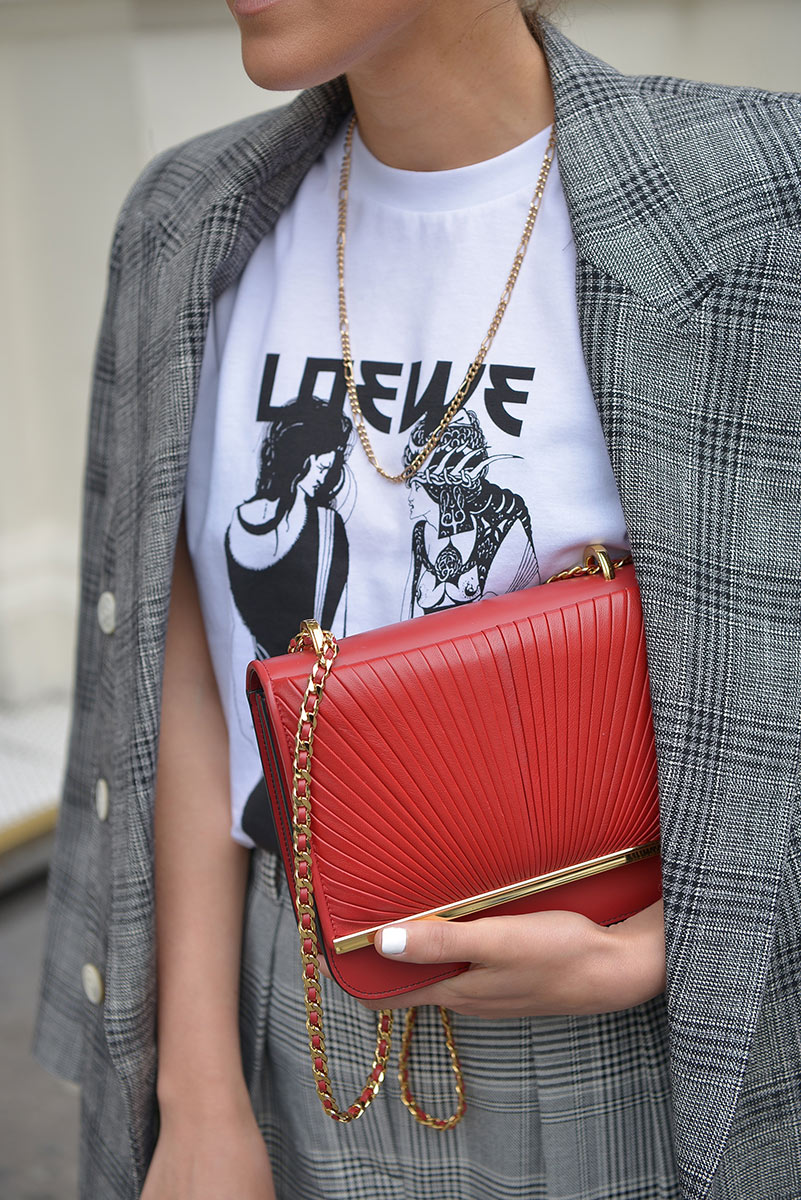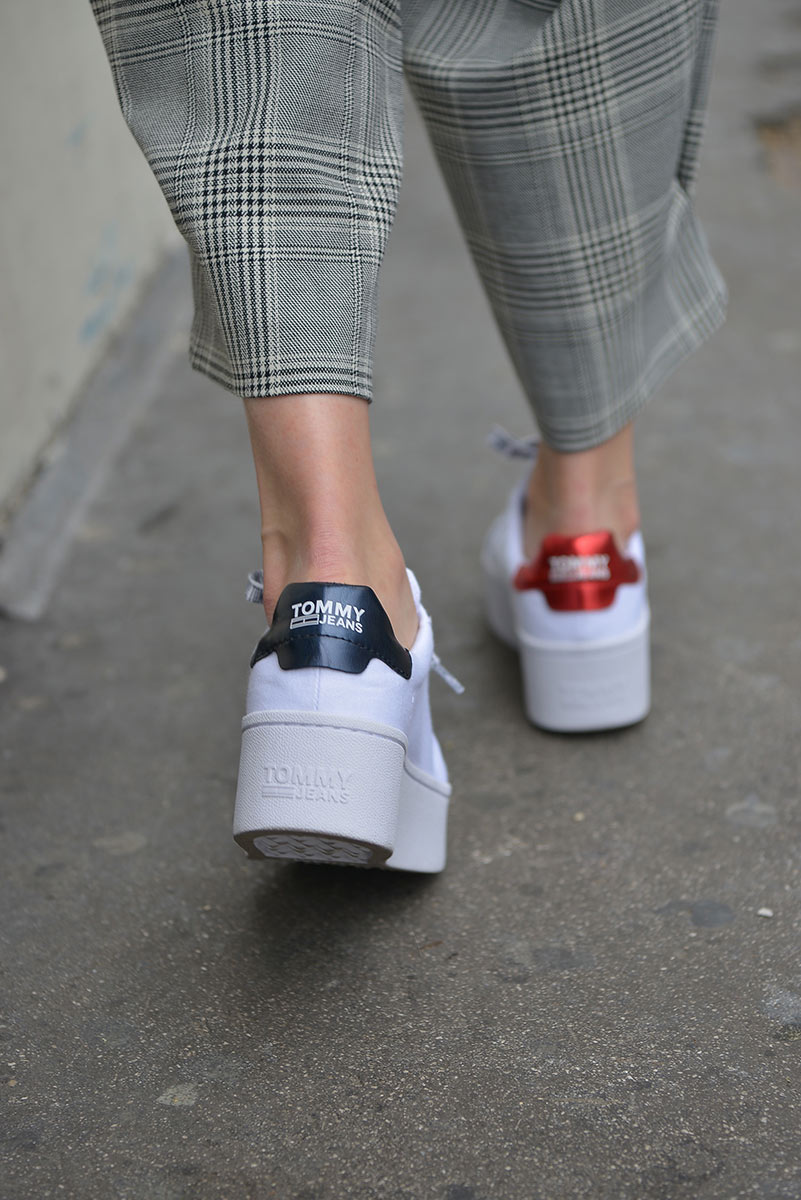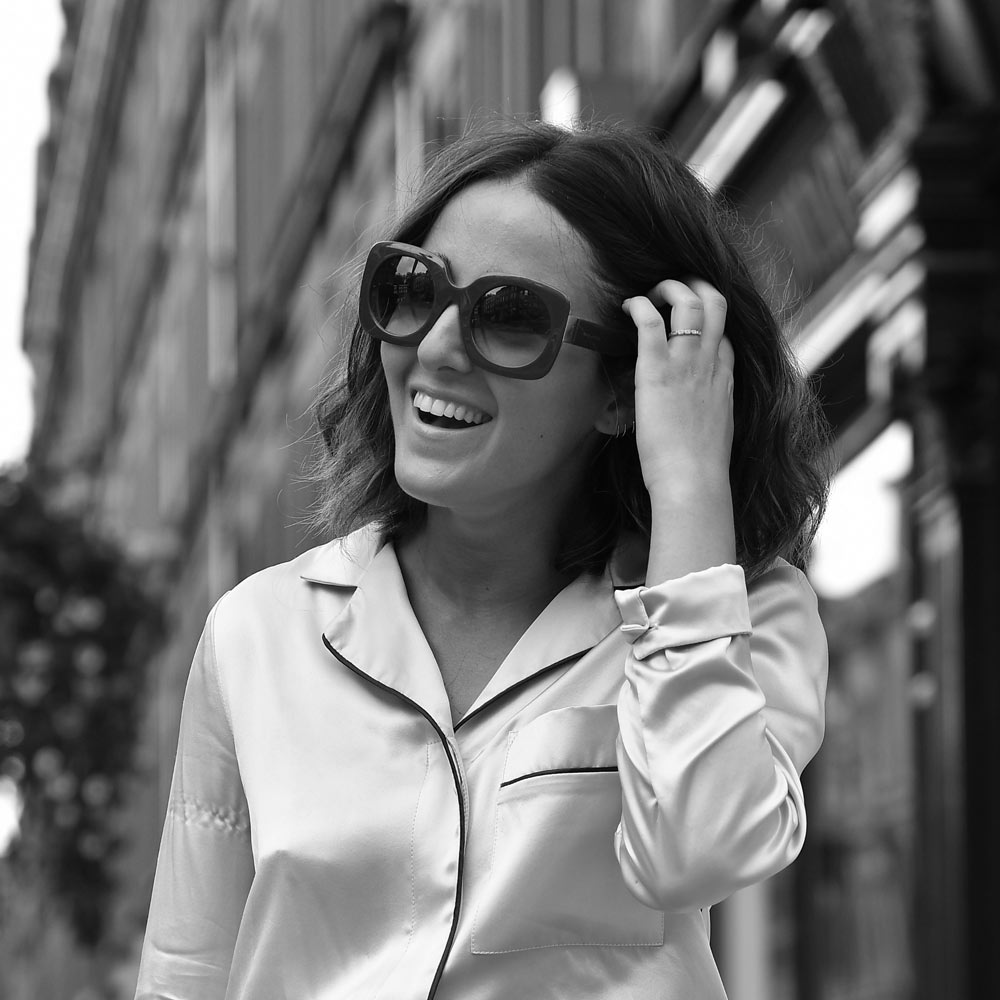 NINI KHATIBLOU
Fashion Editor and Stylist
Nini is a London-based stylist and Contributing Fashion Editor at PHOENIX. With over 10 years experience working on the UK's biggest-selling magazines, she currently splits her time between styling celebrity and fashion shoots for PHOENIX and working with a host of commercial brands in a consultancy and styling framework to create some of the biggest ad campaigns on the market.