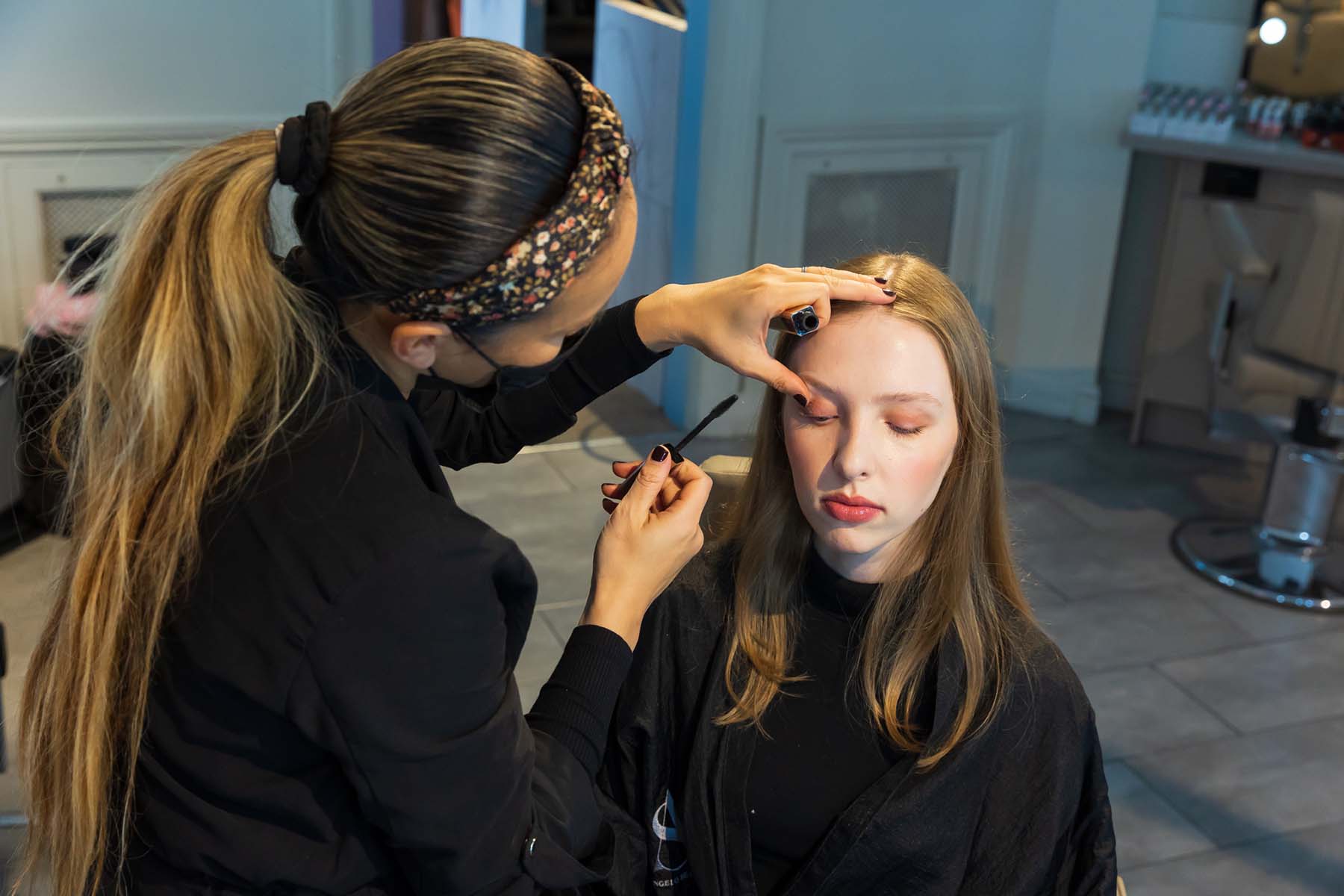 Studio One at Urban Retreat – The New Editorial Makeover Concept by Top Makeup Artist Lan Nguyen-Grealis
We review the new London based personal makeup and grooming experience for a special occasion, as a treat with friends, or when you're stuck in a style rut.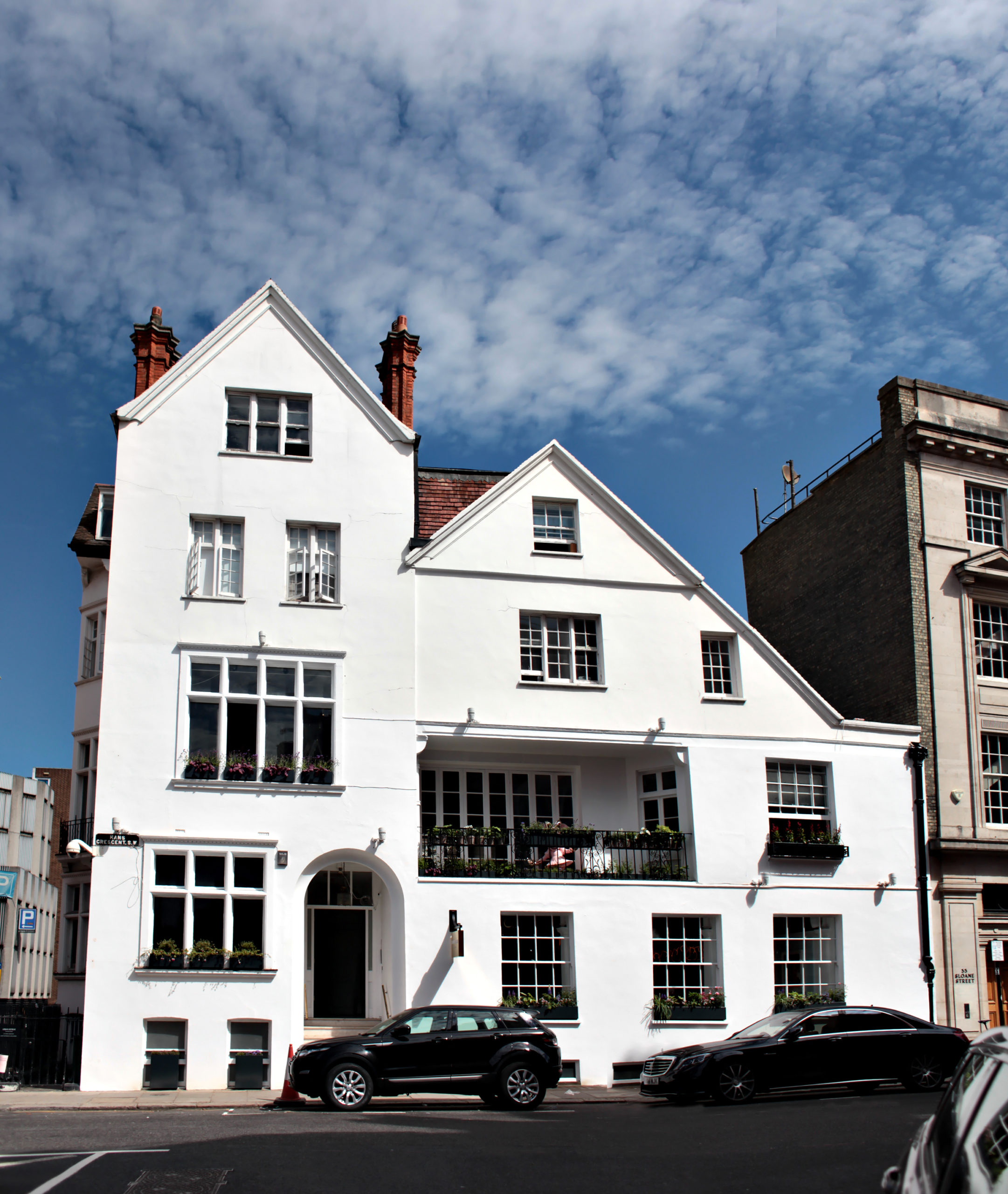 A two minute walk from Harrods in Knightsbridge lies Urban Retreat, an oasis of calm against the backdrop of designer shopping.
Headed up by multi-award-winning editorial, beauty, and celebrity makeup artist Lan Nguyen-Grealis the premise is simple: a unique opportunity for people to experience the kind of professional makeover normally reserved for models on cover shoots, or celebrities getting ready for a red-carpet event, with a few luxurious perks.
The 1-hour treatment is perfect ahead of a special event, or as a treat to overhaul your day-to-day look, and includes help from three artists: makeup, hair, and beauty assistant.
Lan welcomed me into the plush first floor salon, where she inspected the contents of my makeup kit while her colleague tidied up my brows using threading and a trim – the lifting effect of having a more pronounced arch was quite remarkable.
Next up, a glowing mask by Seoulista beauty was applied and massaged in with a jade roller, it was my first time using one and it was wonderfully cooling and soothing, I'm converted.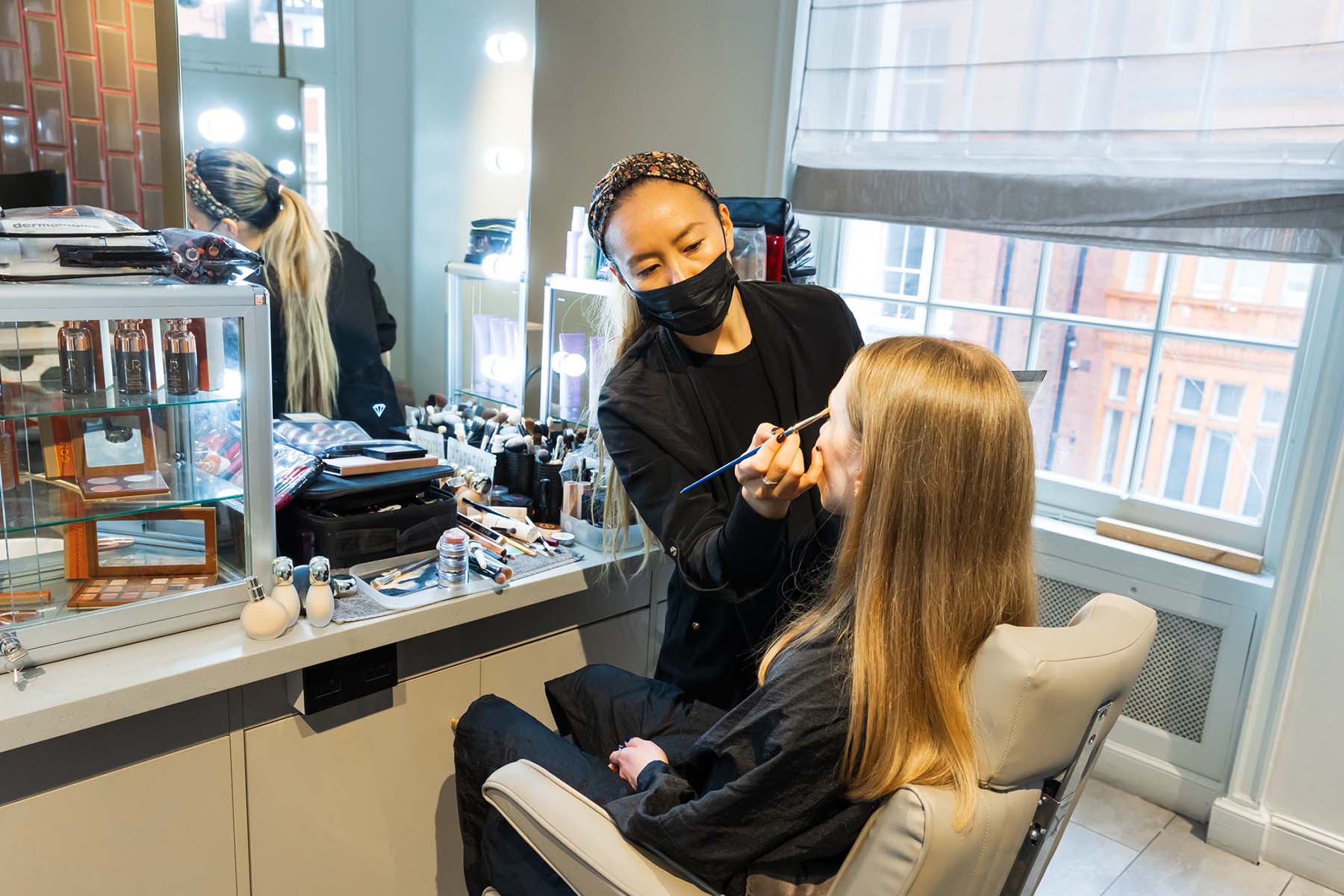 Lan talked to me about my makeup style, which these days is natural with a bit of contour to define the features. From a huge array of brands on the counter she was able to recommend a few new skin specific hero products, and I learnt a few new tricks and tips, too. I'm a big fan of a power brow, and Lan told me if you fill in the brow from its base and then brush upwards to create more natural looking, fluffy brows.
While she worked her magic, the hair stylist from Angelo Seminara's salon next door came in revived my hair with a blow dry, and the beauty therapist tidied and revarnished my nails.
There I was sitting there thinking how luxurious the experience was, when a large vegan platter was delivered by Holy Carrot located on the ground floor, one of the best vegan restaurants in London. I had to do a double take when the 'seafood' platter arrived, with 'calamari' palm of hearts with sour cream buffalo sauce, 'tuna' sashimi served with crispy avocado and watermelon, 'tofish' with bergamot sauce, purple potato & artichoke crisps and 'crab' croquettes with dairy free Caesar sauce and black rice. All washed down with prosecco or a cocktail.
With my hair and makeup perfect, and a belly full of delicious and healthy vegan food, the overall experience left me feeling a million bucks, exactly the kind of confidence boost you need for a big occasion, as a fun experience to enjoy with friends, or when you're stuck in a style rut and need some help.
The session is tailored to the individual needs of each client, and those interested are encouraged to call for an informal chat. As a guide, a 1hr session with senior artists is £250, going up to £500 for 2 hours with director level artists and a full haircut. For teenagers there is a special rate of £150, useful for young people needing help to discover their look. Find out more and book here. 
Urban Retreat, 2 Hans Crescent, London, SW1X 0LH