This winter, give the gift of Le Creuset-made coffee and a romping good page-turner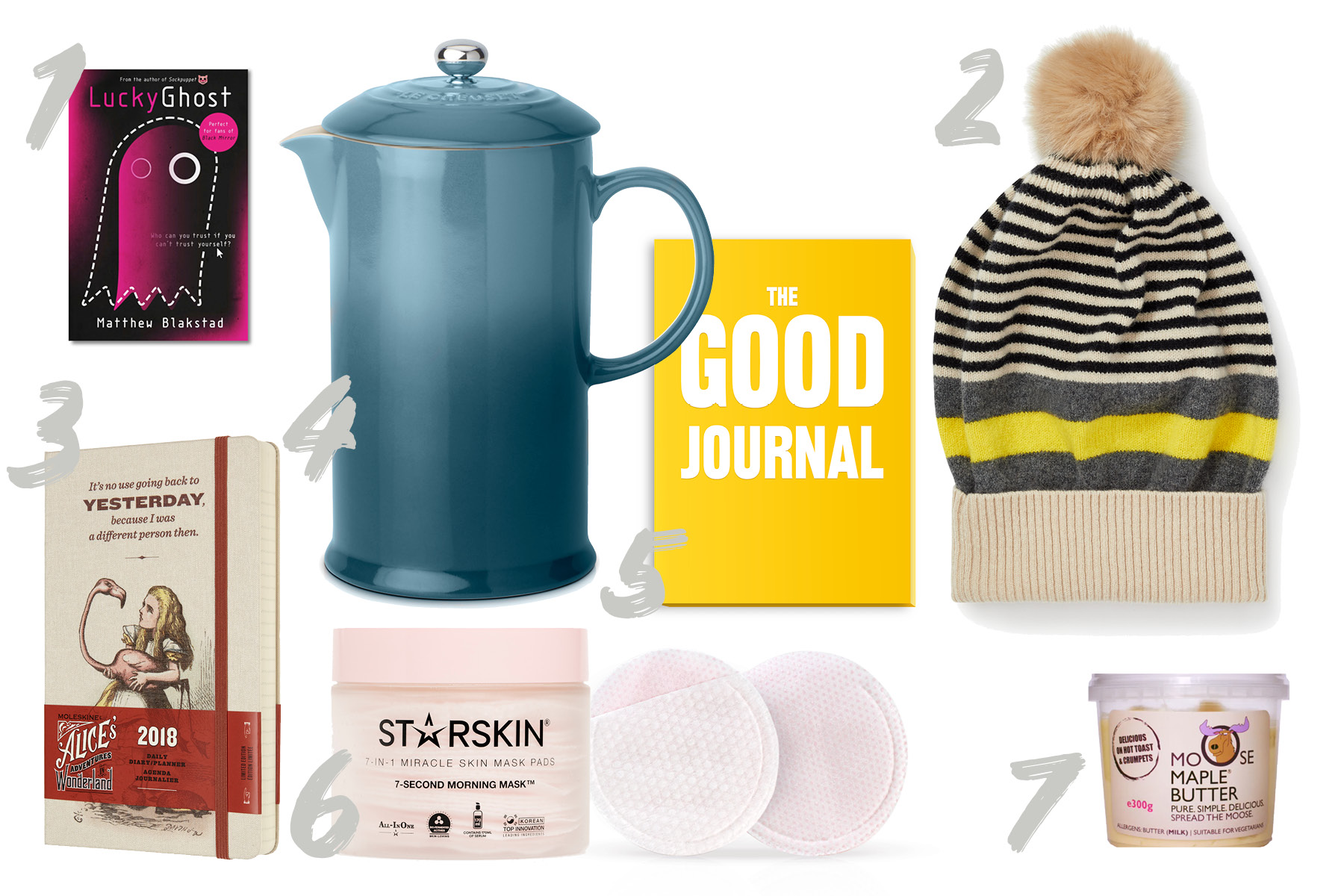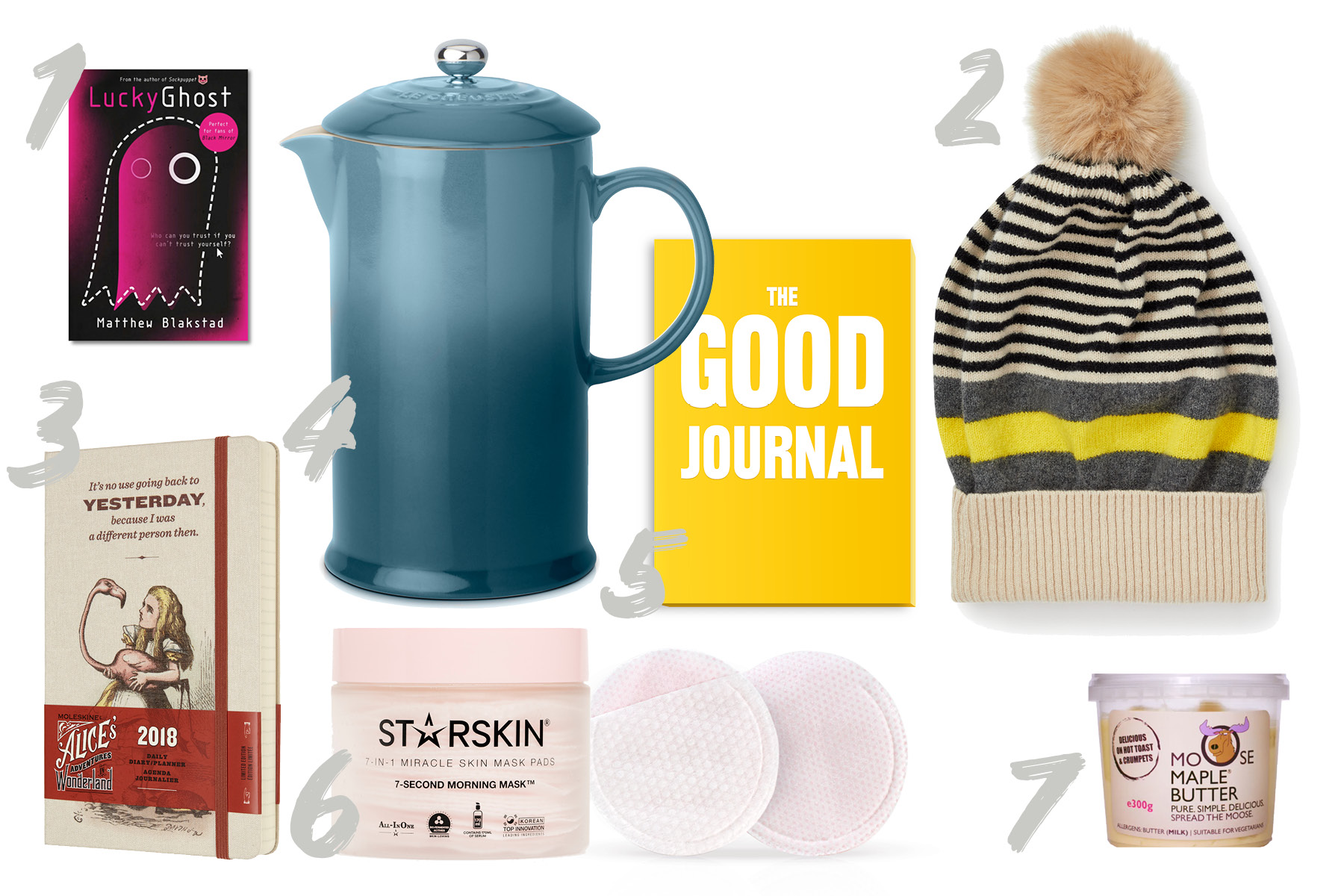 1. 'Lucky Ghost: The Martingale Cycle', WATERSTONES, £18.99
2. Kilda Hat, JIGSAW, £40
3. Alice In Wonderland 2018 Planner, MOLESKINE, £23.99
4. Stoneware Coffee Press, LE CREUSET, £55
5. Subscription, THE GOOD JOURNAL, £35
6. 7 Second Morning Mask Pads, STARSKIN, £27
7. Maple Butter, MOOSE MAPLE, £4.49

Over the years I've developed a very simple but effective Christmas gifting strategy: I carefully select and nicely wrap three surprising (print) books that I think the recipient will love. One that will make it into quite a few of those bundles this year is Matt Blakstad's cyber-thriller Lucky Ghost. It's themes of political corruption, virtual reality and the integrity of the press are super-timely – but it's also a romping good page-turner, perfect for wintery evenings.
I also love giving subscriptions, as they spread the gifting joy through the year. A quarterly copy of The Good Journal, a new crowdfunded literary journal which showcases the best new work from writers and artists of colour, is my 2018 must. Continuing the literary theme, this Alice-in-Wonderland Moleskine planner is lovely enough to persuade anyone to ditch the Google Calendar.
For a different sort of cerebral pleasure, I love this Scottish-made Kilda bobble hat from Jigsaw, a brand that has consistently got it right this year. The coffee-lovers in my life might be lucky enough to get a Le Creuset stoneware cafetiere – I've been obsessed ever since I first saw them at Soho Farmhouse. As for those New Year parties, I'll be treating beauty-minded friends of all genders to Starskin's 7-second instant-facial pads. They make big claims… and those claims are justified.
Finally, this year's failsafe stocking filler is a tub of Moose Maple Butter. Trust me, this stuff is so much more than the sum of its (three) ingredients. Christmas day breakfast will never be the same.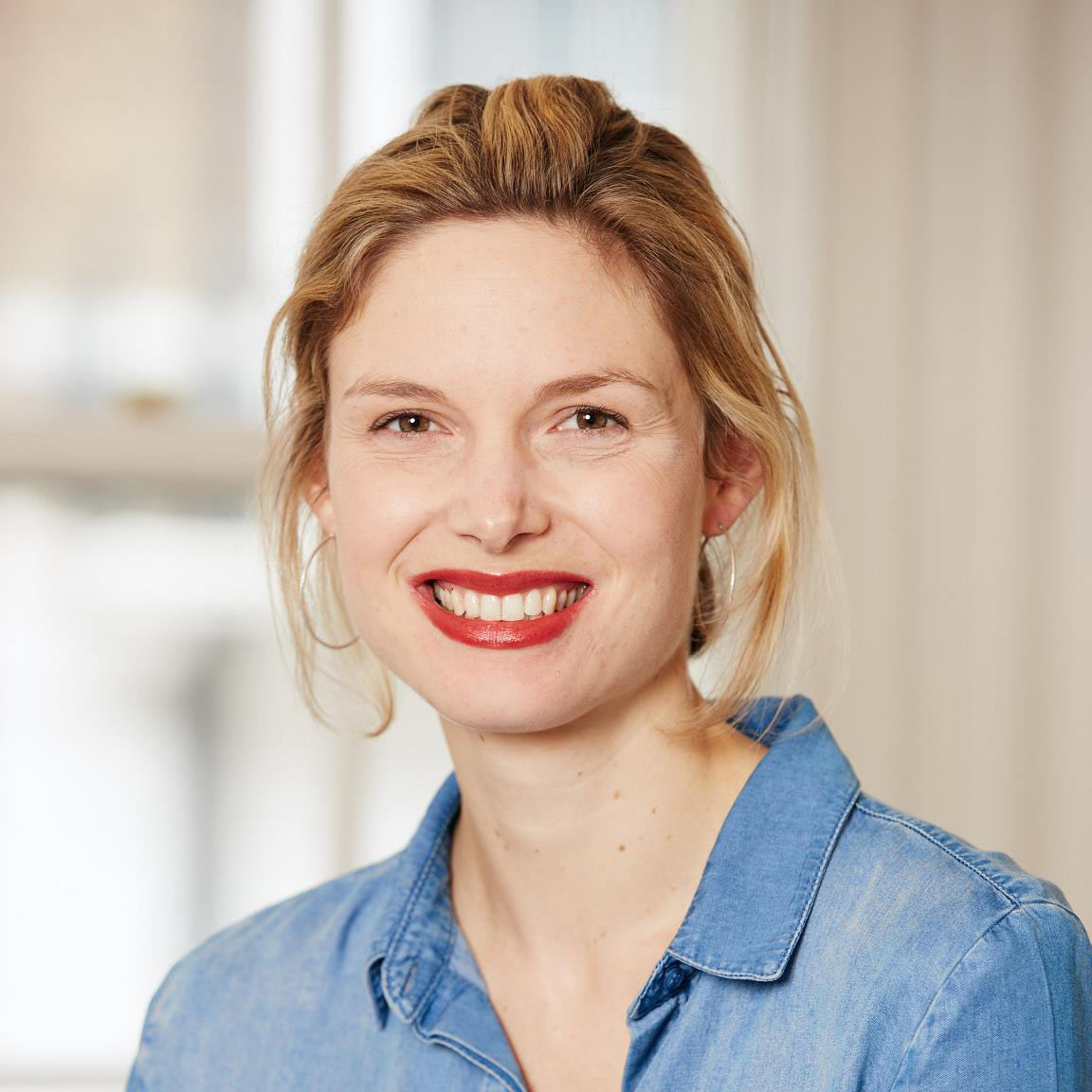 MOLLY FLATT
Digital Editor
Molly Flatt is Digital Editor of PHOENIX Magazine. She is also Associate Editor of FutureBook, Associate Editor of The Memo, and writes about tech and culture for the likes of the Guardian and the BBC. Her debut novel, THE CHARMED LIFE OF ALEX MOORE, will be published by Pan Macmillan next spring.