For wild romance, epic adventure and downright gluttony, Arizona's classiest city is hard to beat

Words  Mary-Jane Wiltsher

Enveloped in the hot, prickly grip of Arizona's untamed Sonoran Desert, yet adjacent to state capital Phoenix, Scottsdale is a city of two halves.
Its surrounding geography – wild, cacti-studded terrain, soaring mountain ranges and jagged rock formations – fulfills all those much-plundered romantic visions we have of cowboy country: a land of easy riders and gunslingers, red dust and the open road. The Old Town, too, with its earth-toned, wood-clad stores stuffed with Stetsons and rugged tan boots, looks as though it was lifted straight from a film set. But beyond the visual drama of these Western tropes lies a diverse, buzzing city with a thriving arts scene, imaginative bars and restaurants, upscale resorts and countless bucket-list outdoor activities.
You can hike the sun-baked trails of the McDowell Sonoran Preserve in the morning, head out for an afternoon of horsemanship at the Arizona Cowboy College, then sip local wines at fashionable downtown restaurant FnB in the evening (with burning thighs). Old West charm and Native American heritage in a high-energy, cosmopolitan setting? Welcome to Scottsdale.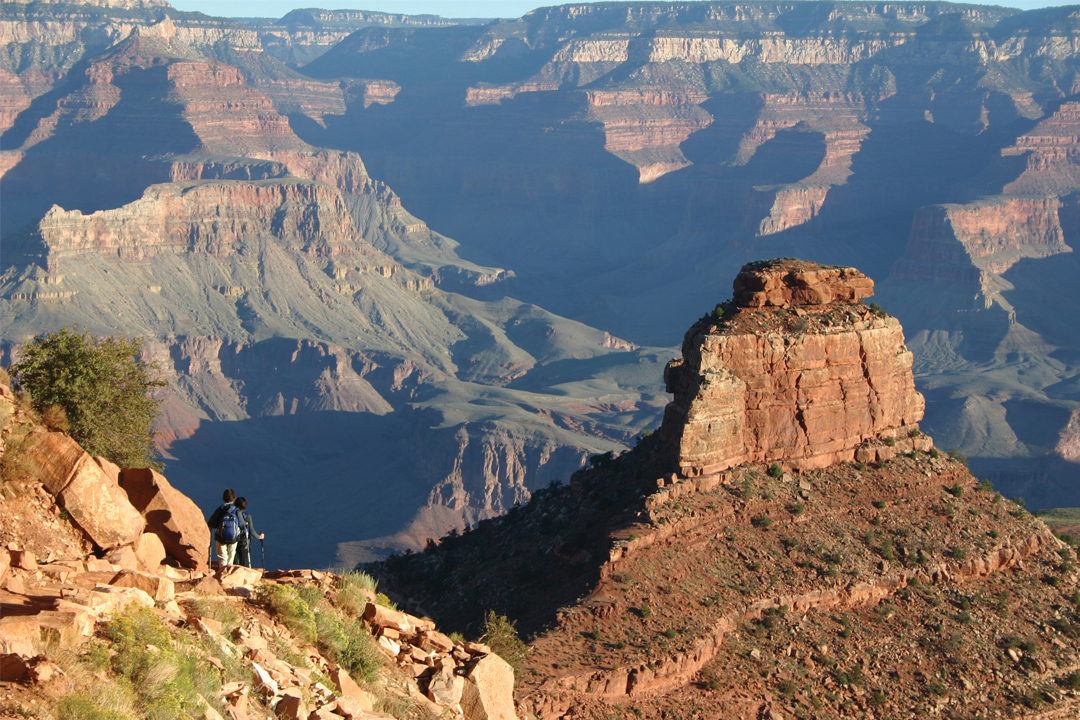 Where to stay
Andaz Scottsdale Resort & Spa
Offering sweeping views of Camelback Mountain – so christened thanks to its hump-like peak – the art-inspired Andaz Scottsdale Resort & Spa cultivates a young, design-savvy atmosphere without sacrificing the heritage of the local area. Located deep in Paradise Valley but moments from Old Town Scottsdale, the site was unveiled in December 2016, so everything here feels shiny-new.
Rooms are vast in size and contemporary in style, furnished with colourful mid-century-modern hero pieces and artworks from the nearby artists' collective Cattle Track Arts Compound. Guests can unwind by the pool, on private terraces bordered with greenery and cacti, or with a massage at the on-site spa, which offers a treatment menu curated by a local Sedona botanist.
A slick, glass-fronted dining space with an open kitchen and bar is Andaz's crowning jewel. Don't miss chef Adam Sheff's lip-smacking breakfast: pancakes drizzled with a lemon and poppy custard (best served with an ooze of maple syrup, aged in bourbon barrels), chia seed pudding with homemade granola, and a take on avocado toast that blows all Insta-imitators out of the park.
Rooms start from $159 in summer and $399 in high season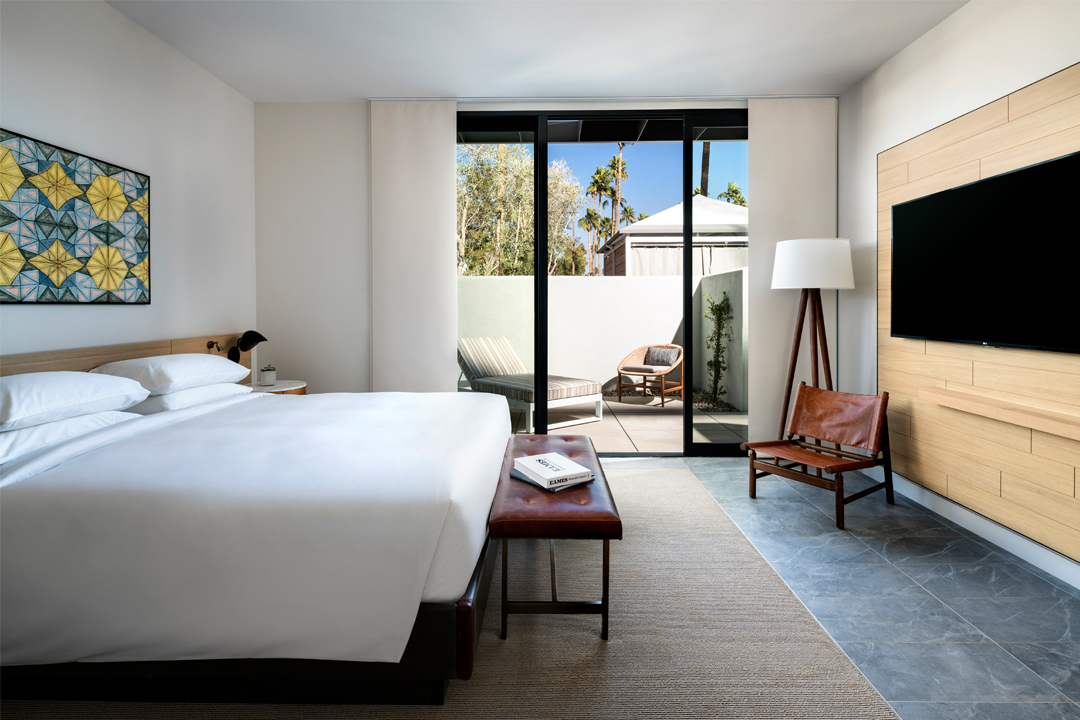 Fairmont Scottsdale Princess
The team at Fairmont Scottsdale Princess knows a thing or two about hospitality. This is the kind of hotel where the doorman remembers your name and the award-winning spa staff will happily create a personalised skin scrub for you, then deliver it to your room for use in your oversized tub. Located at the foot of the McDowell Mountains in over 450 acres of beautifully maintained grounds, the resort is so expansive that you can have virtually any kind of holiday you desire.
Couples will enjoy soaking up the Sonoran sun at the chic, palm-framed rooftop pool (one of six across the hotel) then can retreat to contemporary Mexican restaurant La Hacienda for lobster tacos and ice-cold margaritas when night falls. In winter, the resort is transformed into a festive wonderland that has families returning year on year, with miles of Technicolour fairy lights, an ice rink, and miniature tabletop fire pits for marshmallow roasting.
Inside, rooms are luxuriously appointed in warm earthy tones with a modern southwestern slant, offering stunning views of the lush gardens, lagoons and arid peaks beyond. The onsite spa houses a warren of soothing sanctuaries to get lost in, from the eucalyptus inhalation room and therapeutic hot tub to its alfresco waterfall pool. After all that hard work, only a sizzling, black-truffle-butter-slathered 20oz rib eye from onsite meat aficionados Bourbon Steak will do. This is the good life, writ large.
Rooms start from $169 in summer and from $499 in high season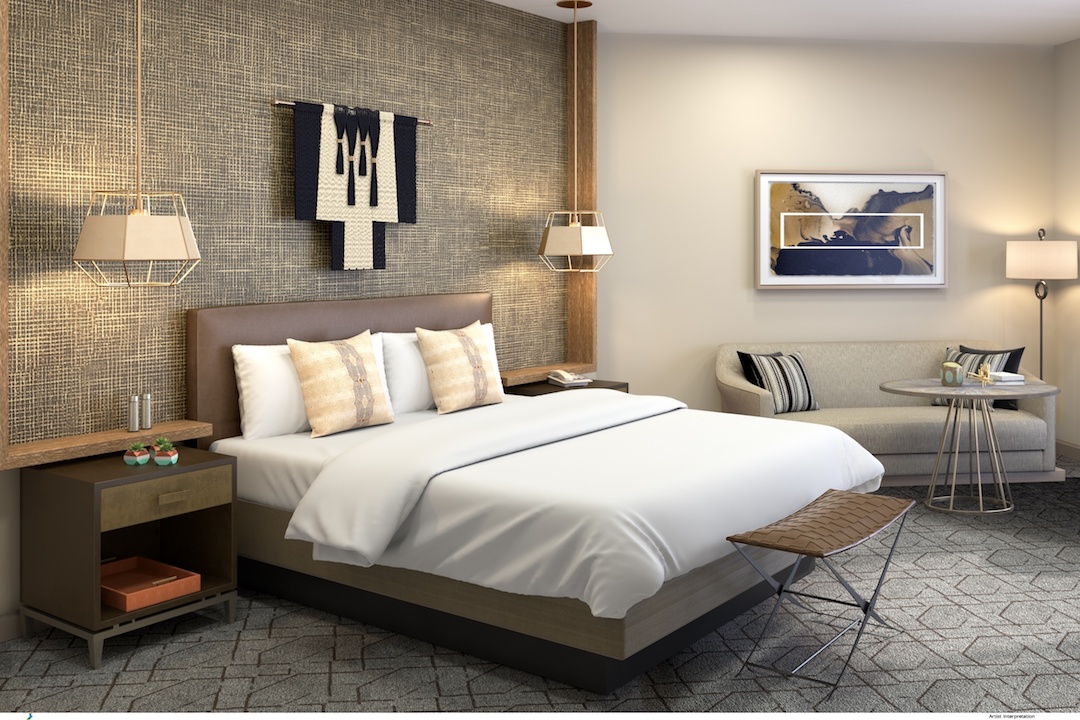 What to do
Hot Air Balloon Experience 
360-degree views of the sun rising over the Sonoran Desert while you float Phileas Fogg-style at 5,000 feet are worth the 6am wake up call. The family-run firm Hot Air Expeditions Inc specialises in luxury ballooning excursions and will do everything possible to make your trip special, from their experienced, jovial pilots (who will happily dish out their knowledge of the local landscape to anyone asking) to the ground crew who welcome you back to earth with a cool glass of bucks fizz and hors d'oeuvres, a tradition that dates back over a century.
The journey begins with a drive out into the heart of the desert, where the balloon is inflated and the burners ignited against the backdrop of a pink-streaked sky. Passengers then climb into the supersize, hand-woven basket, and rise serenely above the earth to go wherever the wind blows. The motion itself is impossibly tranquil, with almost no sensation of movement. Drink in the mountain ranges, watch as the ground team follows your course, snaking through the desert's dirt roads in their cars, and keep your eyes peeled for coyotes and roadrunners in the desert terrain below.
*For adults with a hotel pick-up/drop-off, prices are $199. Flights are determined by Mother Nature so duration and altitude will vary. Morning flights are approximately 1 hour, sunset flights are approximately 45-60 minutes. Wear sunglasses, sunscreen and closed toe shoes. Pack your phone or camera to take photos.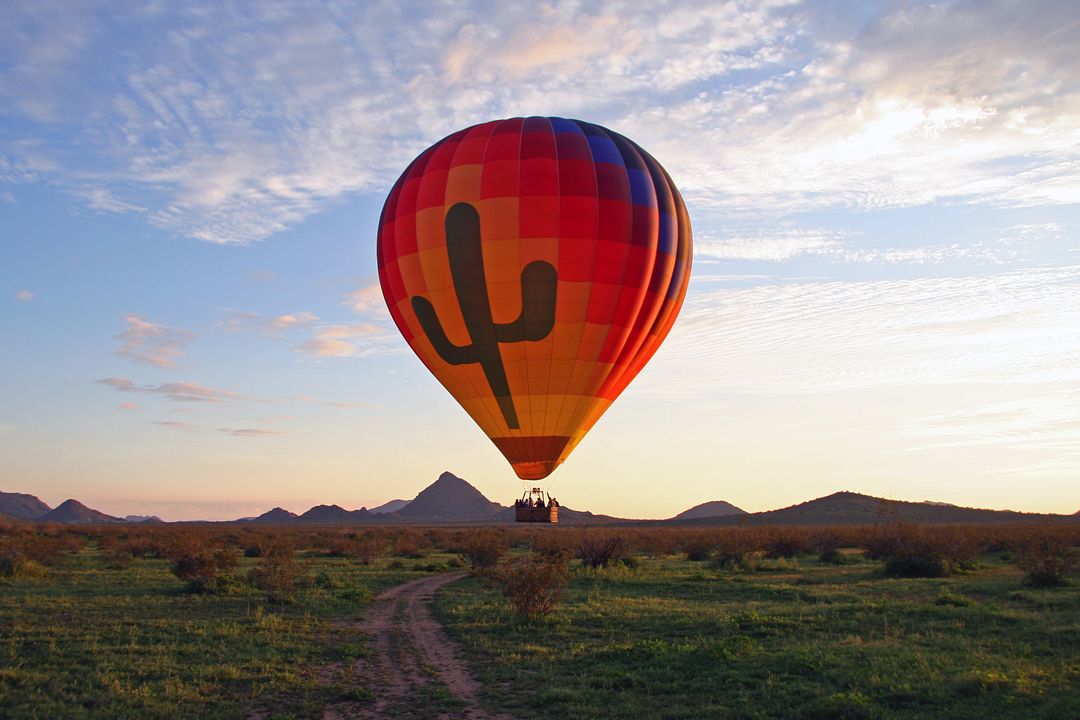 Journey north in your Westwind Cessna on a narrated flight over the Red Rocks of Sedona, the San Francisco Peaks and the green sprawl of the Tonto National Forest, before being treated to a jaw-dropping fly-over of the Canyon itself.
Grand Canyon Fly & Hike
No amount of superlatives can do justice to those first views of the Grand Canyon, so vast and unforgiving that even atheists get a sense of 'god'. Its tawny rock formations – half the age of the natural world – seem to stretch on indefinitely, while scudding clouds send shadows dancing over their red contours.
If you only book one day trip while in Scottsdale, make it a fly and hike day tour with Westwind Air Services and Arizona Outback Adventures. Journey north in your Westwind Cessna on a narrated flight over the Red Rocks of Sedona, the San Francisco Peaks and the green sprawl of the Tonto National Forest, before being treated to a jaw-dropping fly-over of the Canyon itself. Landing outside the Grand Canyon National Park, you then descend into the Canyon on foot, traversing its narrow, winding trails on a guided hike.
We took the Kaibab Trail, a steep, well-maintained route passing the Ooh Ahh Point, which offers spectacular views, and stopped for a packed lunch at Cedar Ridge, a good turnaround point for first-time hikers. During our visit in early December the Canyon was edged with snow, with ice on the upper portion of the trail. Hikers will require snow grips at this time of year, though it's worth noting that in the summer months there is virtually no shade on this particular trail, so tackle it during the shadier hours of the day.
*Half day hikes with Arizona Outback Adventures start from $76pp, while Grand Canyon Air & Hiking Tours with Westwind are $667, 8 hours total, 3 person minimum. Wear good quality hiking boots, pack sunscreen, extra snacks and plenty of water. Give uphill hikers right of way and make way for the Canyon rangers patrolling on their mules.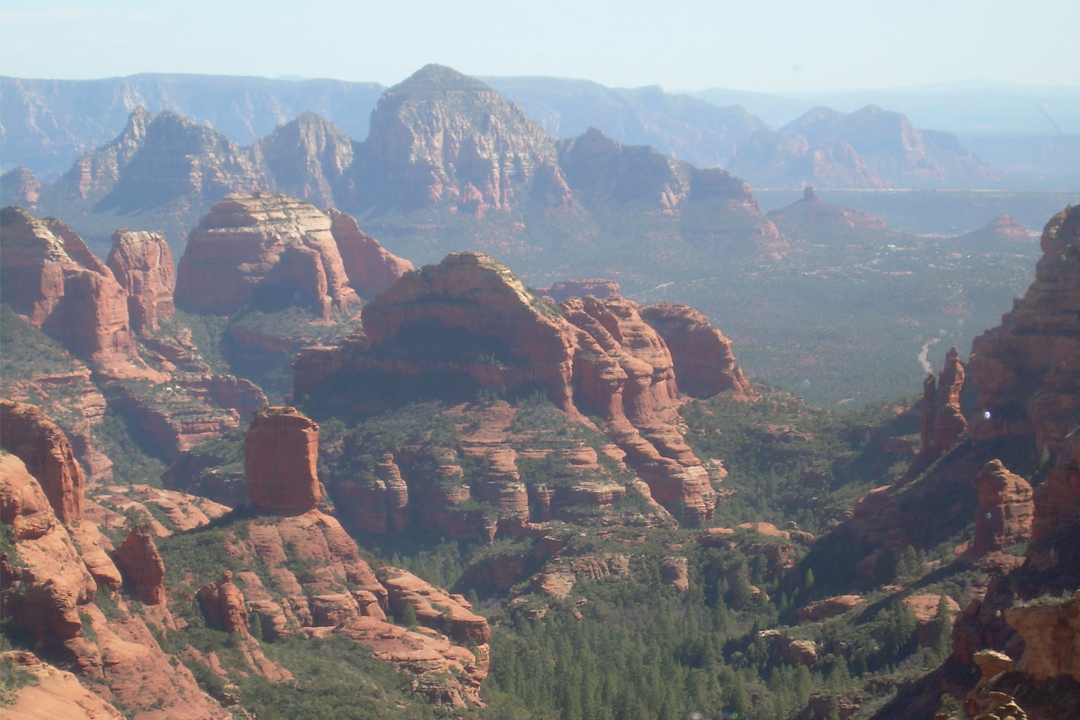 Outdoor Pursuits
Camelback Mountain 
Scottsdale is etched with a plethora of rugged hiking trails that cater to walkers of all ability levels. The climb to the top of local landmark Camelback Mountain is at the more extreme end of the scale: standing at 2,704 feet, it's not for the fainthearted, but those up for the challenge are rewarded with some of the best views in the area. Be prepared to get on your hands and knees for some portions of the trail – in several spots the terrain is so steep that there are metal balustrades stapled into the rock face for hikers to haul themselves up. Look out for the Praying Monk rock formation and, if you visit in winter, you may well stumble upon Santa and his elves making their yearly pilgrimage to the summit, where they erect a Christmas tree.
Those wanting some light relief from the bull-riding arena can roast marshmallows over outdoor fire pits under the stars, or head into the bar for whisky, live music, and country and western dancing.
McDowell Sonoran Preserve 
If the thought of Camelback Moutain's summit trails brings you out in cold sweats, the protected 30,200 acre McDowell Sonoran Preserve offers several gentler, equally beautiful trails on flatter terrain, including an interpretive trail for people with disabilities.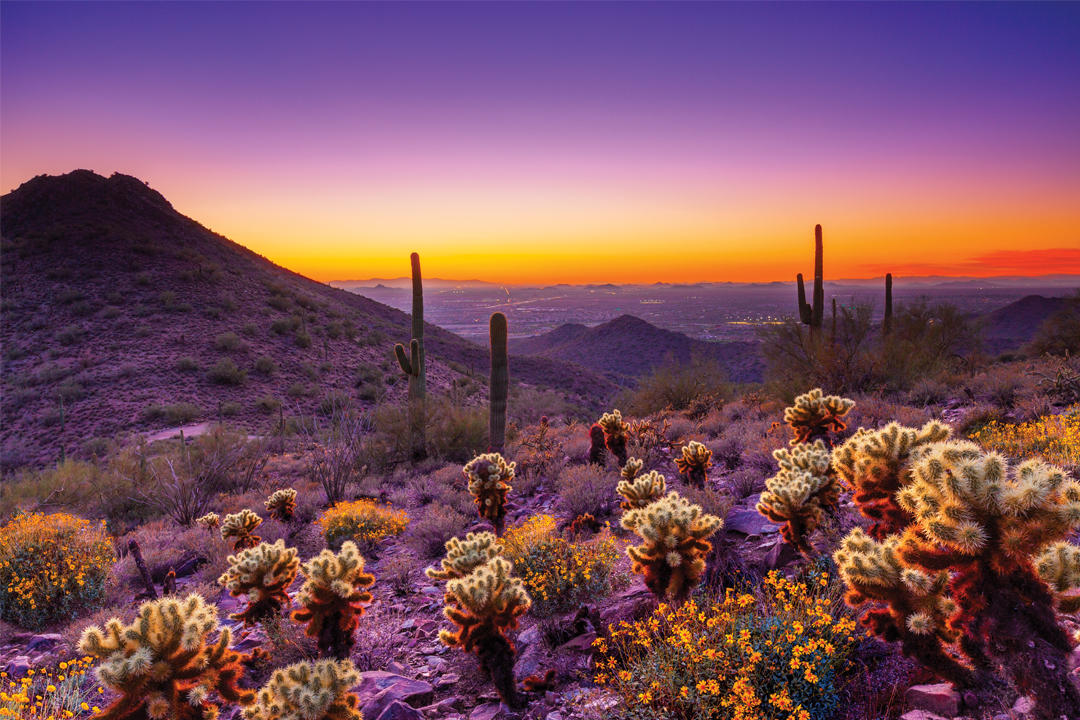 Old West
Buffalo Chip Saloon
Order a Bud Light and take a seat with the ranch wives for a night of bull-riding at the Buffalo Chip Saloon. Competitions at this Cave Creek institution draw in huge crowds and are renowned for their raucous atmosphere (expect plenty of heckling) but miraculously there were virtually no tourists present on our Friday night visit. Those wanting some light relief from the bull-riding arena can roast marshmallows over outdoor fire pits under the stars, or head into the bar for whisky, live music, and competitive country and western dancing.  
Arizona Cowboy College
Lori West and her family have taught visitors how to ride, rope and groom like real-life cowboys since 1969. The site – spread over flat, arid ranchland, crowned by an expanse of azure sky and populated by cattle, horses, dogs and Marlon, the potbelly pig – is breathtaking. But don't expect a slow-paced hack and a sing-along campfire experience here: this is a working ranch where courses focus on the everyday practicalities and historic disciplines involved in cattle driving and horsemanship.
Choose from private and group classes on riding techniques ranging from English and Western to jumping and gymkhana, or one, three-day or week-long sessions in riding and equine safety, equitation, roping, penning and more. Guests booking overnight stays will sleep in the onsite communal bunkhouse and are served meals in the main house. Students of all ability levels welcome.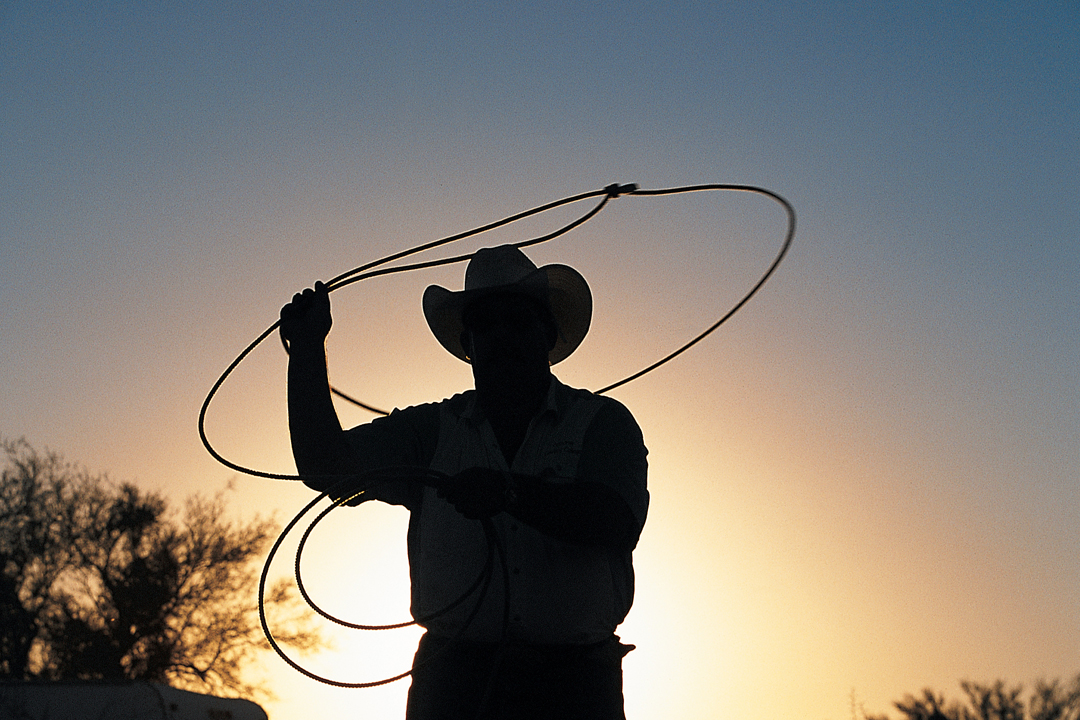 The tableside guacamole is not to be missed, and meat lovers will be dreaming about the cola-lime glazed pork belly and short-rib-and-smoked-cashew-stuffed tortillas for days.
Cattle Track Arts Compound
Housed in a redwood construction built from recycled materials in 1937, this artists' collective is located on the banks of Arizona canal and is dedicated to the preservation of Scottsdale's artistic communities. Discover all kinds of new and heritage arts, ranging from paintings and photographs to ceramics and even a blacksmith. There's also a miniature theatre and performance area for plays, comedy and live music.
Food & Drink
The Mission
Ornate framed mirrors, ambient lighting, hanging chandeliers and Himalayan salt block walls create a warm, elegant atmosphere in this smart-casual restaurant in Old Town Scottsdale. Chef Matt Carter's modern Latin menu brings together culinary influences from Mexico, Spain, Central America and South America, the air perfumed with mouth-watering smells coming from the Plancha or grill. The tableside guacamole is not to be missed, and meat lovers will be dreaming about the cola-lime glazed pork belly and short-rib-and-smoked-cashew-stuffed tortillas for days.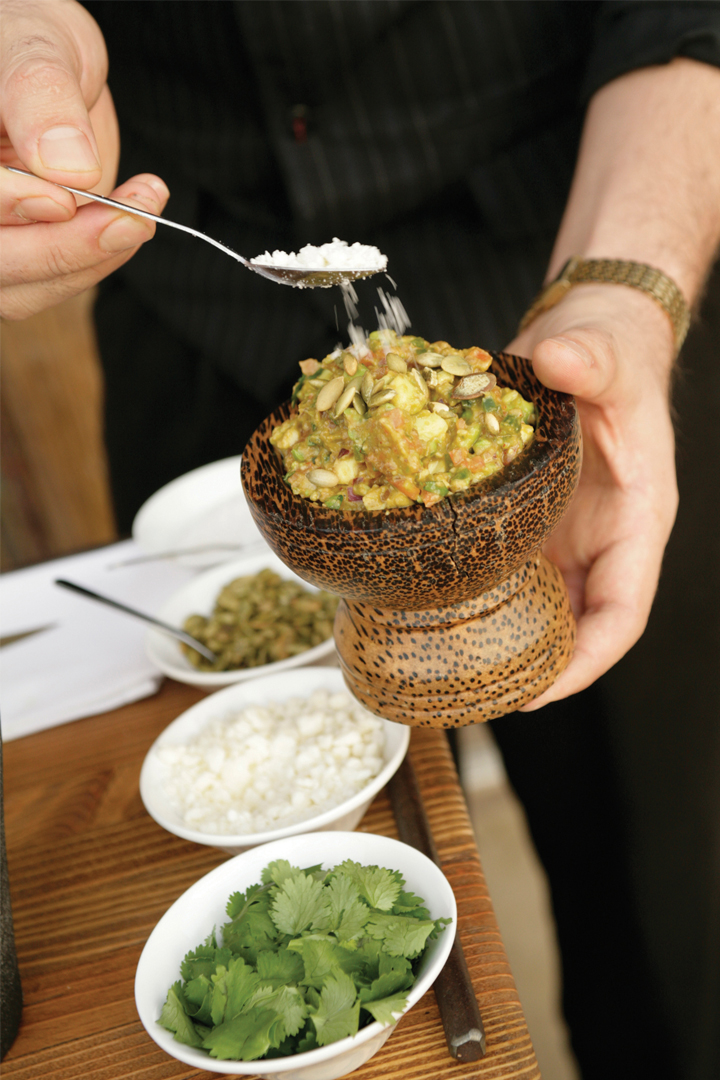 FnB
This multi award-winning downtown restaurant and gourmand favourite serves outstanding Arizona cuisine in a relaxed, unpretentious setting. Chef Charleen Badman – surely the world's best surname – has curated a menu championing local growers and producers that hinges on innovative flavour combinations with a vegetarian slant.
A simple salad of green cabbage is elevated with crunchy green almonds, mint, sweet dried apricot and a salty crumbling of feta; roasted carrots and silky avocado are accessorised with a dollop of harissa-charged aioli. Front of house, congenial part-owner Pavle Milic will happily recommend any number of superb Canyon State wines to accompany your choice of dishes. Service is warm and friendly without being overbearing, underpinned by a genuine passion for the food being served.
Bryan's Black Mountain Barbecue
This family-friendly Cave Creek joint is renowned for its Southwestern BBQ dishes with a twist. Generous half-pound portions of tender, juicy pulled pork and brisket are served alongside more unusual offerings like fried frogs legs, which have become a local delicacy. Highlights of the sides menu include the potato salad, made with whole chunks of baked potato and plenty of dill, ranch beans and olive coleslaw, while the star veggie creation has to be the pulled squash, best enjoyed with a fried egg. Diners can catch superb live acts here, too – our meal was soundtracked by a performance from famed jazz, blues and folk singer Paul Boruff.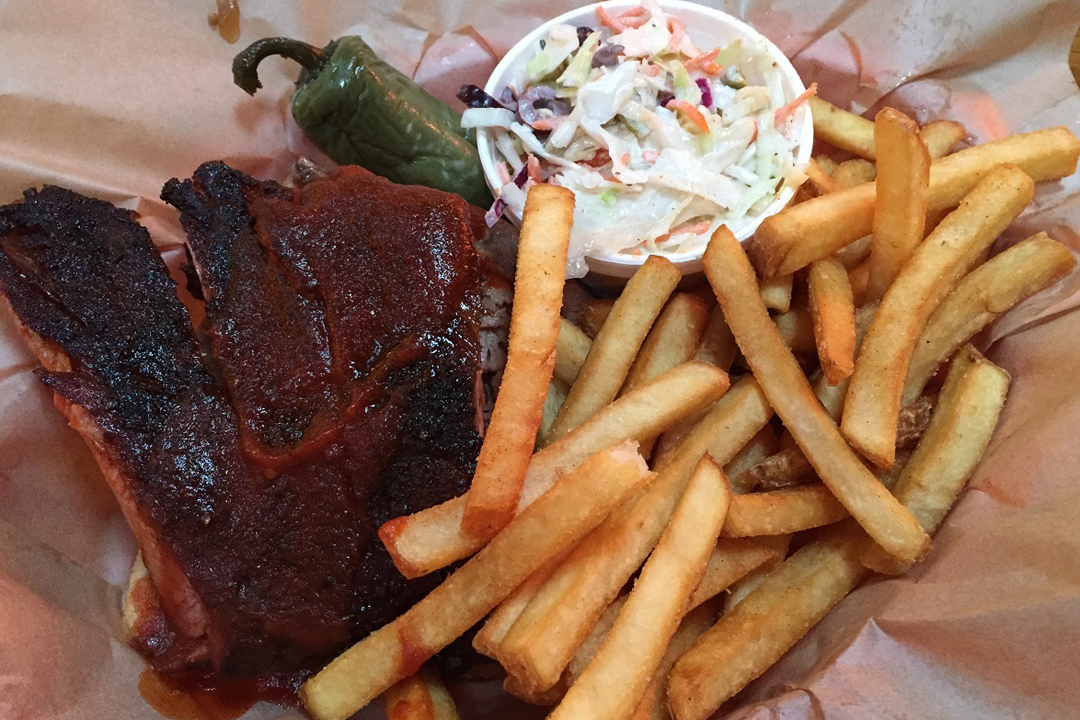 Hash Kitchen
With its DIY Bloody Mary bar piled high with delicious flavoured vodkas (bacon-infused, anyone?) and all manner of toppings and trimmings, husband and wife Joey and Cristina Maggiore's Creative Breakfast & Bar is the place for brunch in Scottsdale. The namesake hashes (tossed with crispy hash potatoes, topped with two eggs and served with a warm buttermilk biscuit) include glazed ham and shrimp variants, but the real star is the lump crab and sweet potato hash with hollandaise. Sweet-toothed diners will adore the squidgy turrets of pancakes laden with crispy churro pieces and cinnamon whip or s'mores French toast, but there's plenty for traditionalists too, from the eggs benedict to the scramblers with wild mushrooms and spinach.
Rusty Spur Saloon 
Stepping through the swinging saloon bar doors and into the dimly lit interior of the Old Town's Rusty Spur, you can't help but feel a little like John Wayne or Clint Eastwood – both of whom, incidentally, visited the bar themselves. The last surviving cowboy saloon in the vicinity, its walls are plastered with Old West memorabilia, number plates, yellowing dollar bills, sepia photographs and taxidermy animal heads.
A sign kindly reminds people: 'if you're drinking to forget, please pay in advance.' Once the Farmers Bank of Scottsdale from 1921-1931, the old bank vault can still be found behind the bar, only these days it's liquor stashed inside, not money. Live country music is the order of the day: on our visit, the Psychobilly Rodeo Band took to the stage to give visitors a big slice of honky tonk heartbreak.
Super Chunk  
A trip Stateside wouldn't be complete without loading up on calorific gifts to take home to your loved ones (or to inhale during your wait at the airport) and the folks at the appropriately named Super Chunk are here for you in your hour of sugar-lust. Thanks to their small-batch, hybrid bakes with Willy Wonka-style flavourings, husband and wife Sergio and Country Velador have acquired a dedicated fan base. Chomp your way through 'brookies' (that's a brownie and a cookie baked in one, to the uninitiated), Canadian-inspired peanut butter pies, chocolate bacon caramel popcorn, and miso sesame caramel pieces.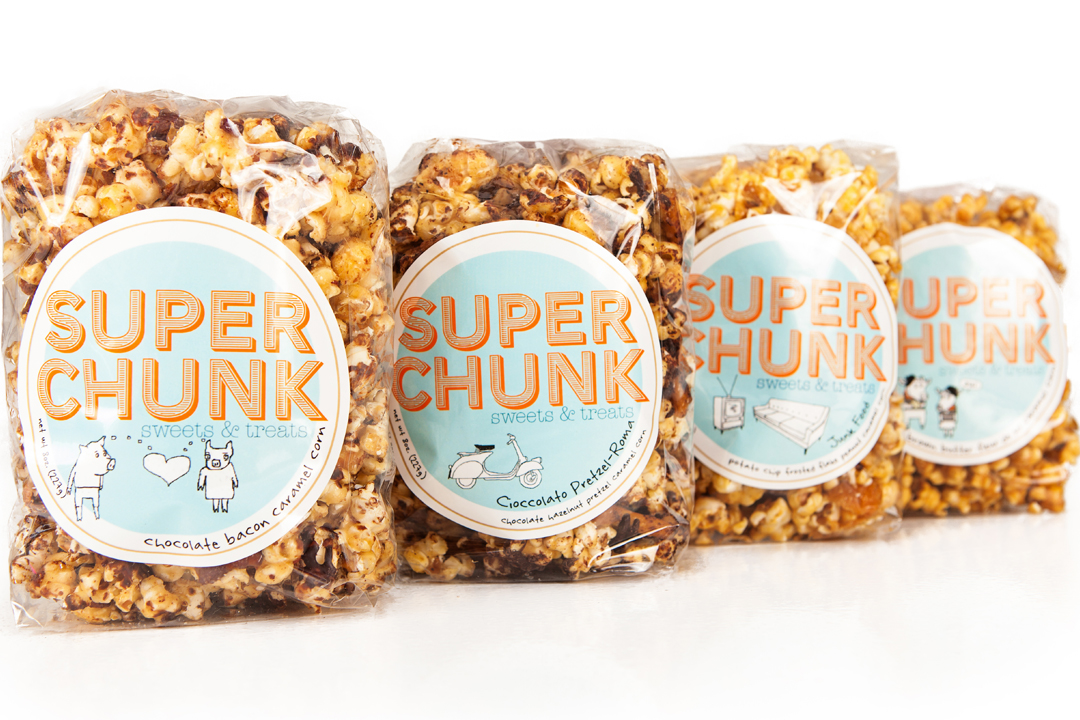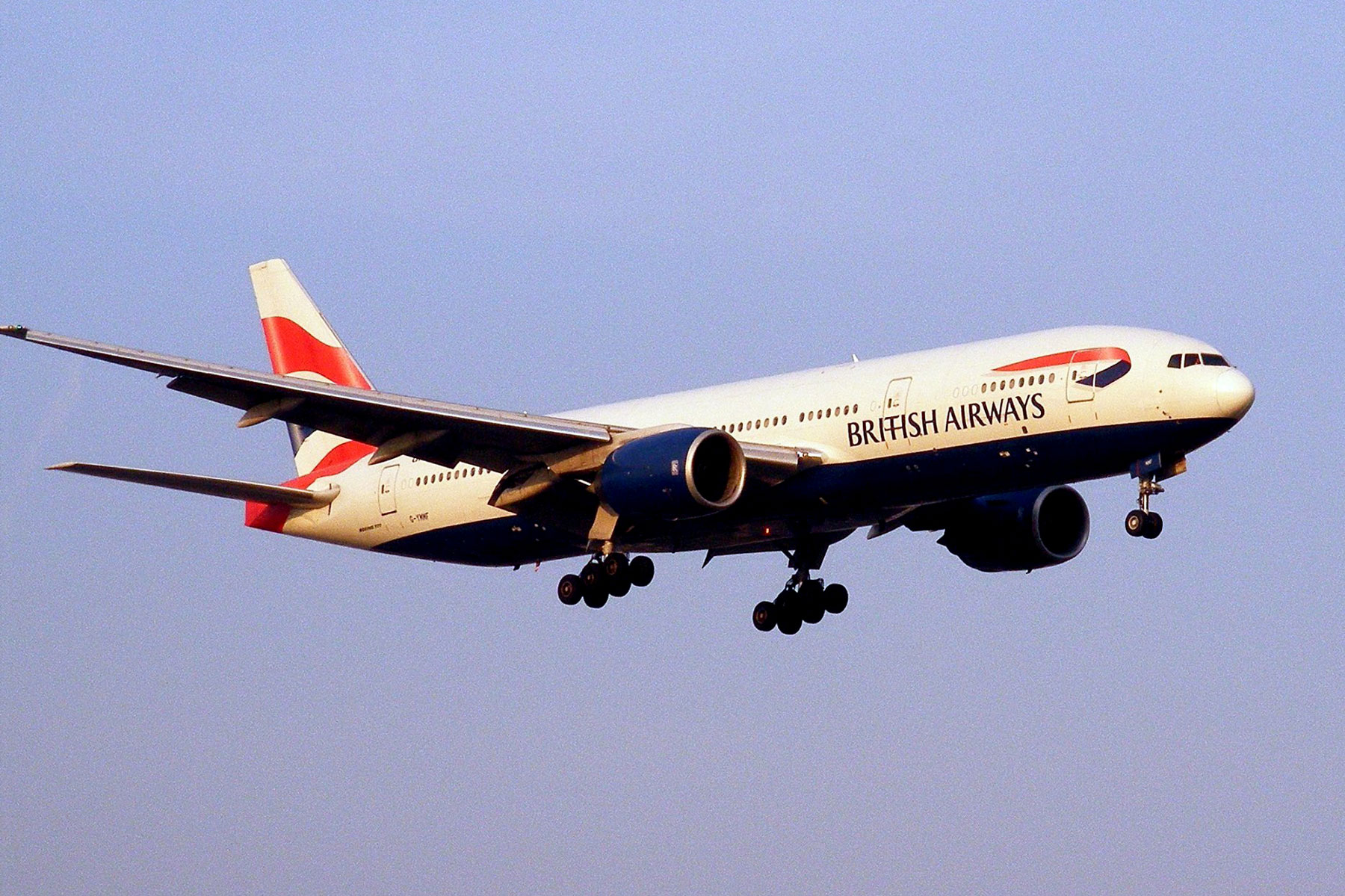 British Airways operate regular direct flights to Phoenix Sky Harbour International Airport from London Heathrow. High season runs from January to April, with hotel rates at their highest during this time.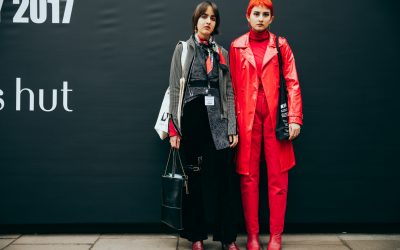 From bloggers to Editors-in-Chief, we round up the best of the street style contingent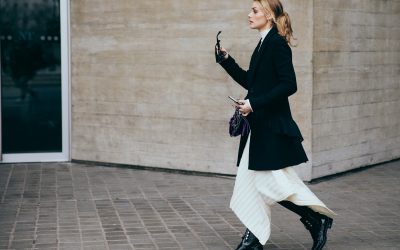 From bloggers to Editors-in-Chief, we round up the best of the street style contingent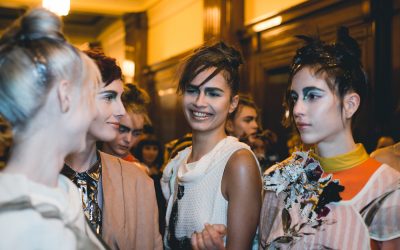 The eco-friendly brand presented a painterly, nature-inspired collection for their second catwalk appearance