By March, the fashion retailers are telling us it's time to move our wardrobes into spring-summer mode. One look outside the window tells another story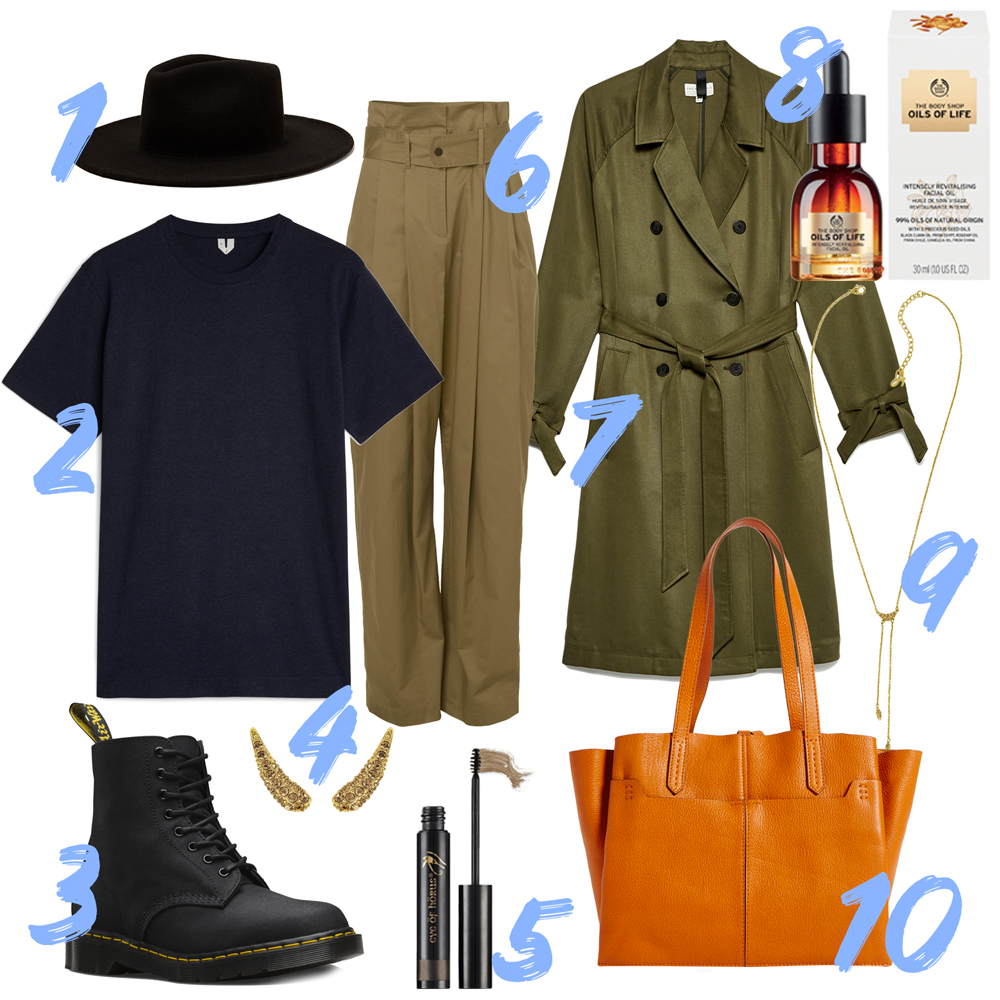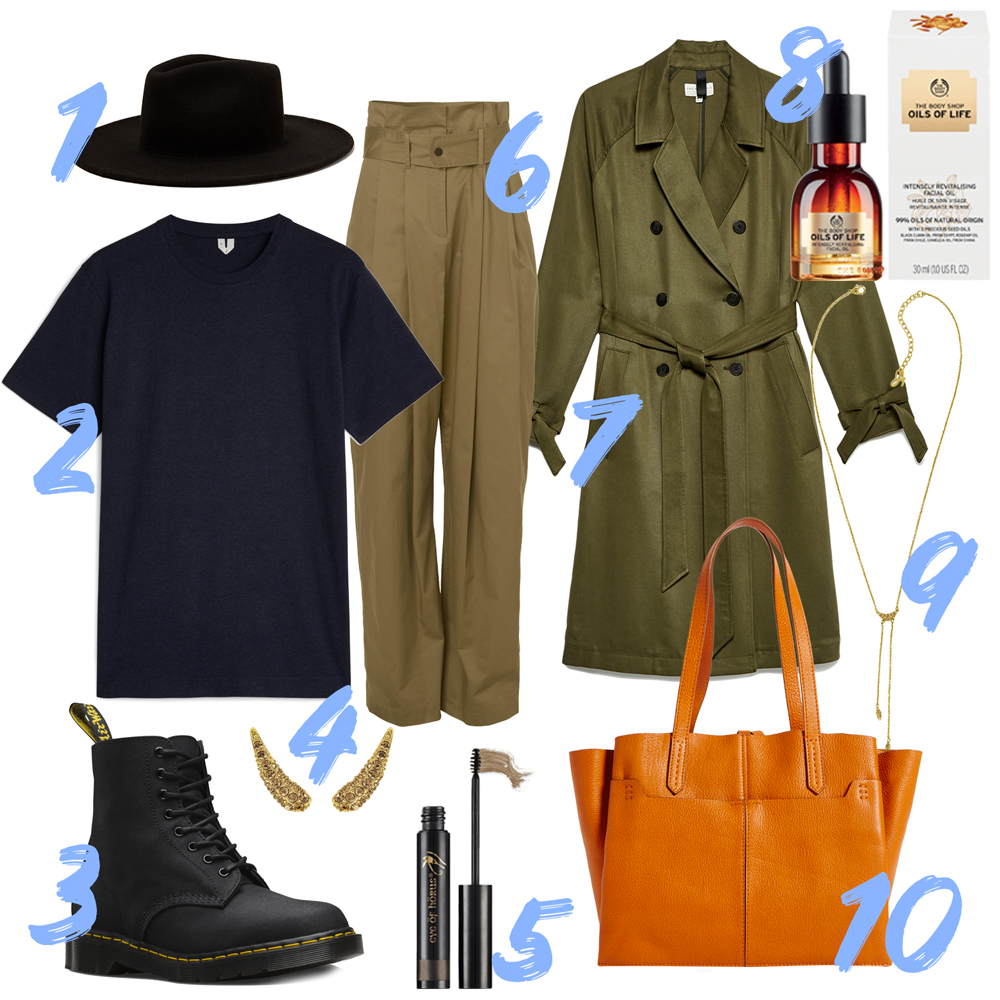 In case you hadn't noticed, Siberia has treated us to a big old wintry blast – a snowy up-yours, fresh from the Arctic. Cue large amounts of equally blustery British weather chat. 
To help me weather the storm, I'm choosing stalwart of hardy footwear Dr Martens. Retro-cool, practical, and brilliantly versatile, their new designs wear in quickly and boast a non-slip underfoot that safeguards against slushy pavements. They're also the easiest way to toughen up dresses or add a military edge to any outfit, as with these cotton paper-bag waist trousers by Malene Birger. I don't mind investing a couple of hundred quid on them, safe in the knowledge they'll see me through into next season when I'll wear them with crisp white cotton for a nod to summer's perennial safari trend.
Arket's short sleeved jumper is a useful basic, and makes for a clean backdrop to the Adore jewels – I love the lariat style Swoop necklace and Crawler earrings, which hug the ear lobe. These will give a flash of sparkle below a fedora, something I've been hankering after for a while – again, such a useful wardrobe stable come rain or shine. This season's are super minimal, sans grosgrain ribbon. Rounding off my accessories is this orange tote by M&S Collection, a bag that's big enough to chuck my whole life into and reminds me of the wonderfully joyful shade used by Hermès.
The Body Shop is my source for luxury ingredients at an affordable price point, and I'm relying on their Oils of Life facial oil to blizzard-proof my skin. Made from a blend of Black Cumin seed oil from Egypt, Camellia seed oil from China and Rosehip seed oil from Chile, it's light and easily absorbed, and can be slathered on at night to help smooth fine lines. 
The groomed brows trend is holding strong, and this brow cream by Horus will help mine do the same. It's excellent for taming even the bushiest of brows while filling in sparse areas too. The 'husk' colour is perfect for ash blondes – use it alone for a natural finish, or over powder for a more defined, photo-ready look.
Trench coats are everywhere this season, and at less than one hundred pounds this Carlis draped version by Jack Wills is a winner, the fluid fabric gives it a directional twist. I use olive green as a neutral colour the same as black, white, beige and grey. My thinking is that green foliage in nature goes with all the flower colours, so it must work! Roll on spring.